Photographica Pages
An online guide to collectable cameras and related stuff
---
Leica MP and Leica MP2

The MP was designed as a professional version of the M3, which is kind of an odd concept, as the M3 was the crowning achievement at that point in Leitz camera design, and is still considered the quintessential professional 35mm rangefinder to this day camera by many photographers. What more could Leitz hope to offer?
Well, for the most part, it turns out to be less. The MP lacks the self timer, and self-resetting counter of the M3. It does add the option of having a trigger wind baseplate, the Leicavit MP added. It is in effect, the precursor to the M2, as it shares all of the features of the early M2 cameras, but with M3 framelines based on the 50mm viewfinder, double stroke advance, and a rewind lever, rather than the early M2's button.
Production was very low, and this is a fairly easy camera to fake, with fakes perhaps outnumbering authentic examples.
Some Leica MP cameras were provided with M2 style finders based on the 35mm field of view, and marked "SP" under the serial number.
The MP2 is an M2 that has been engineered to take an electric motor drive.
MP cameras were considered to be M2s in the production records, with 512 built in 1958, and 15 in 1959. They were available in both black and chrome finish.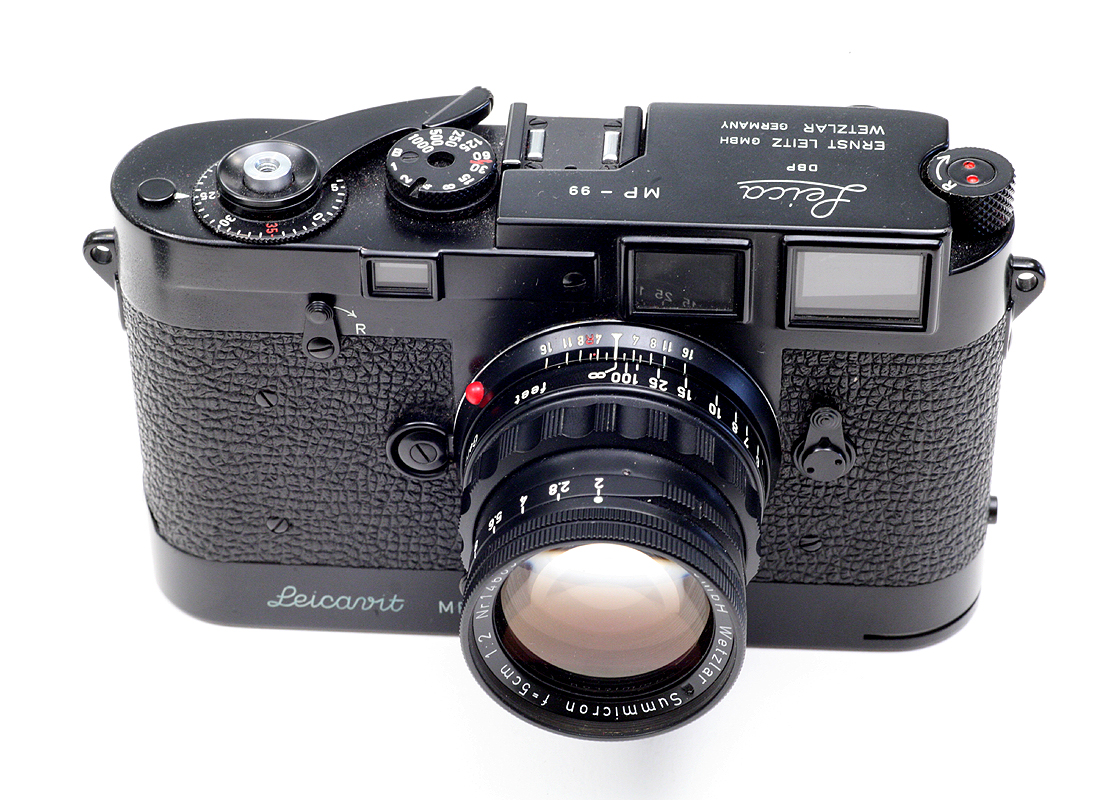 Black Leica MP-99 with a black paint 50/2 Summicron.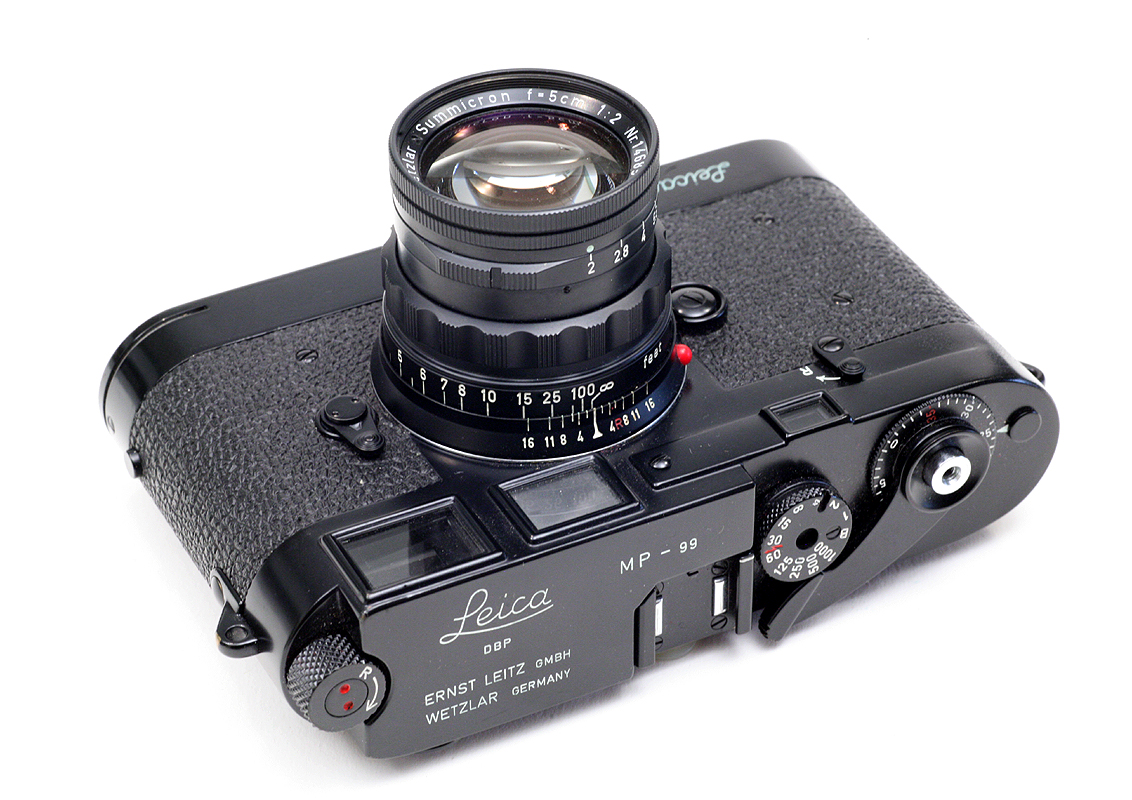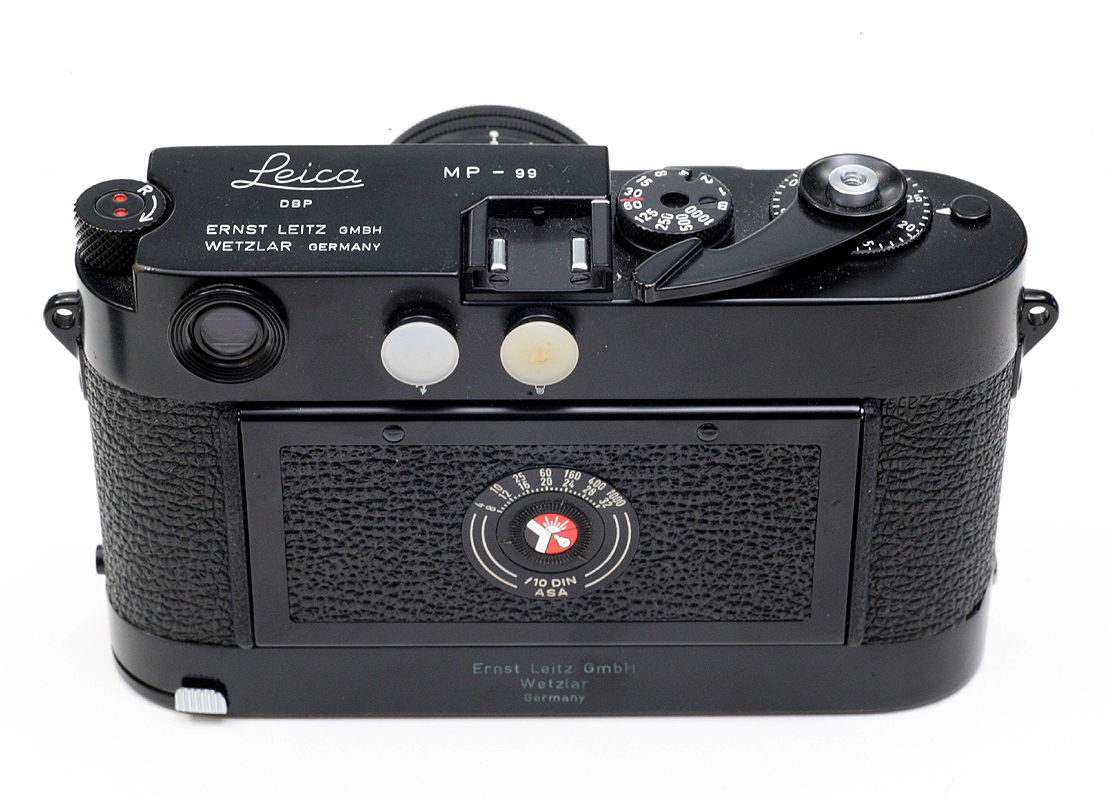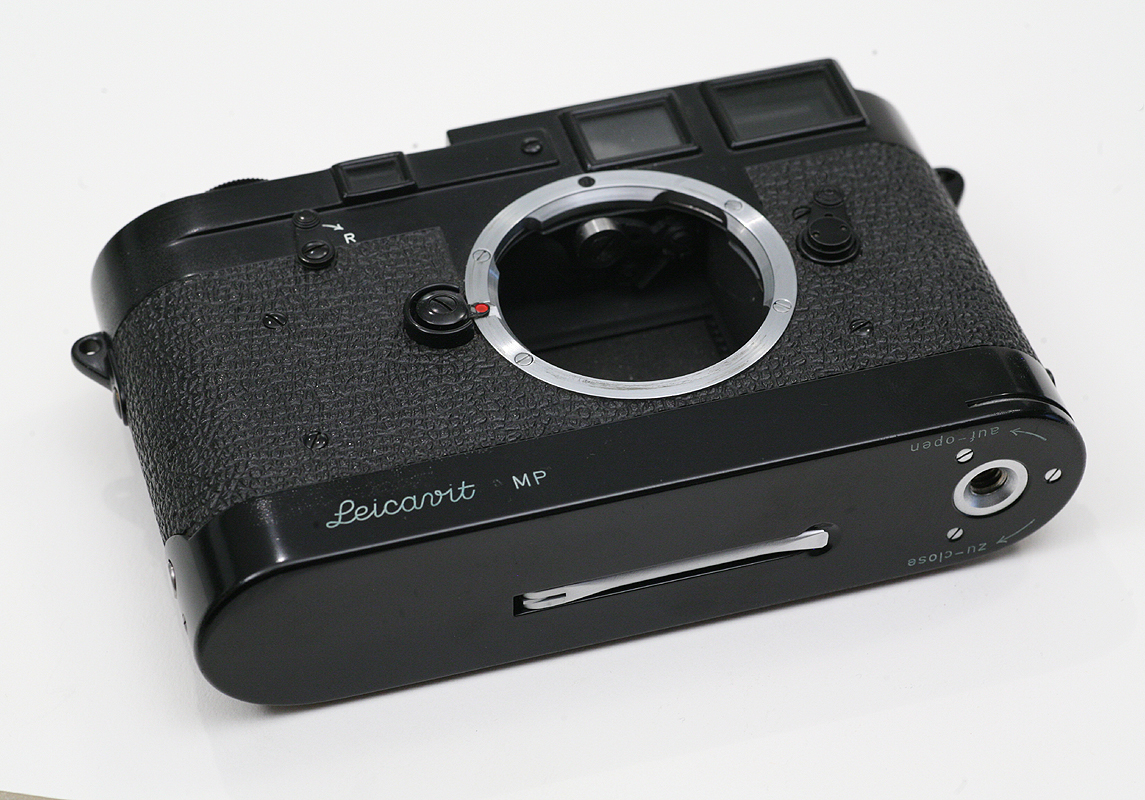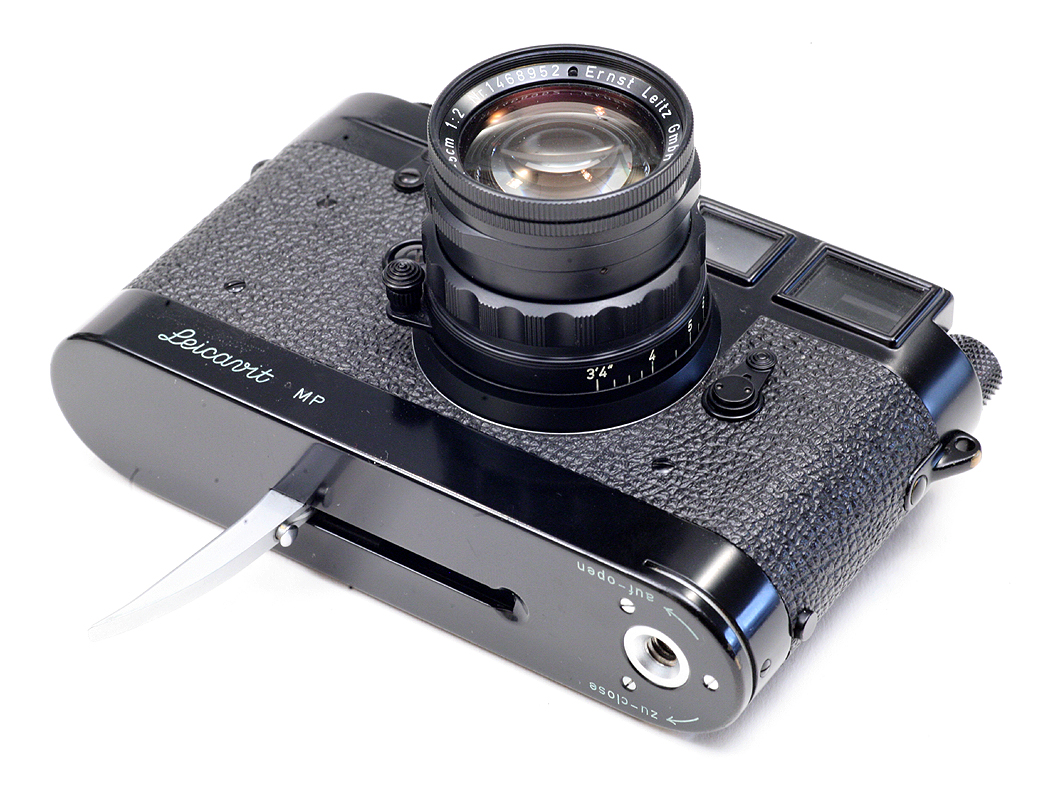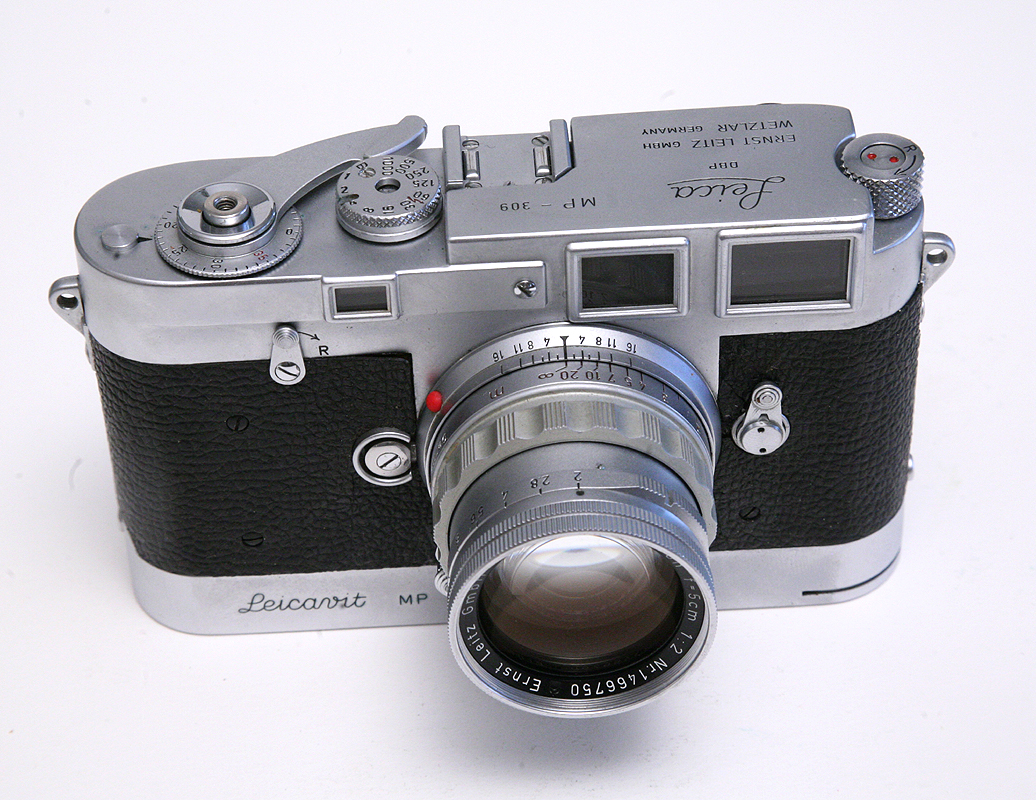 Leica MP-309 in chrome with a 50/2 Summicron.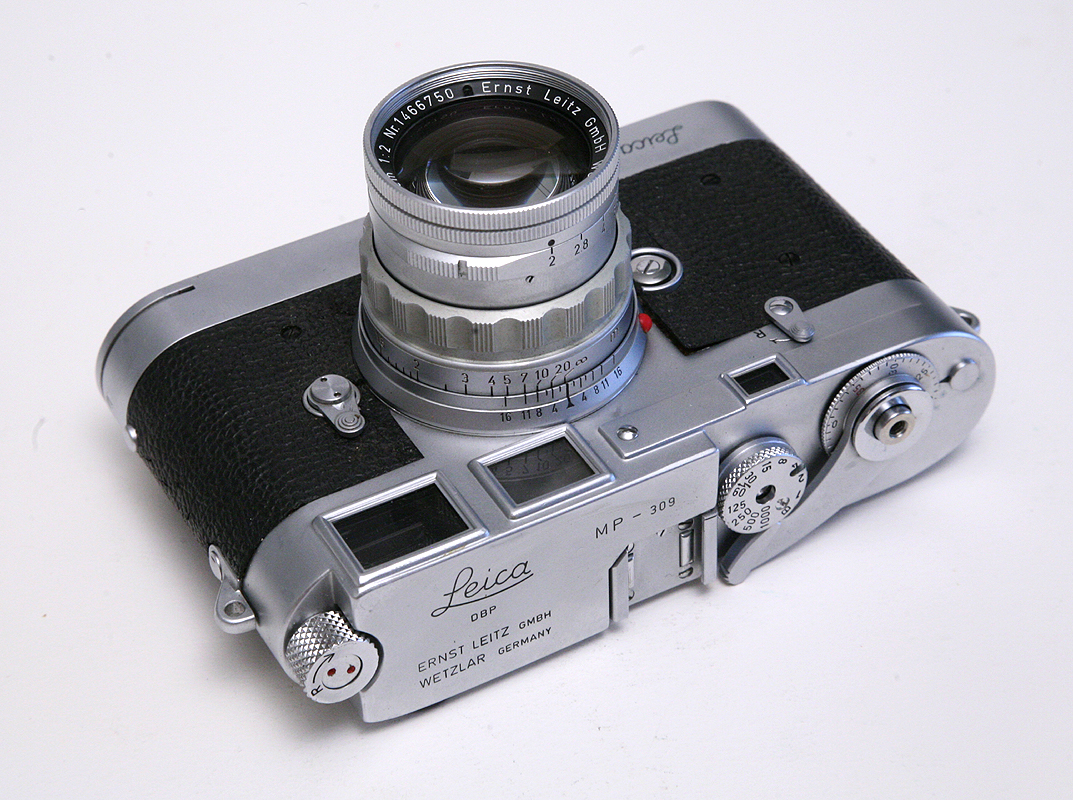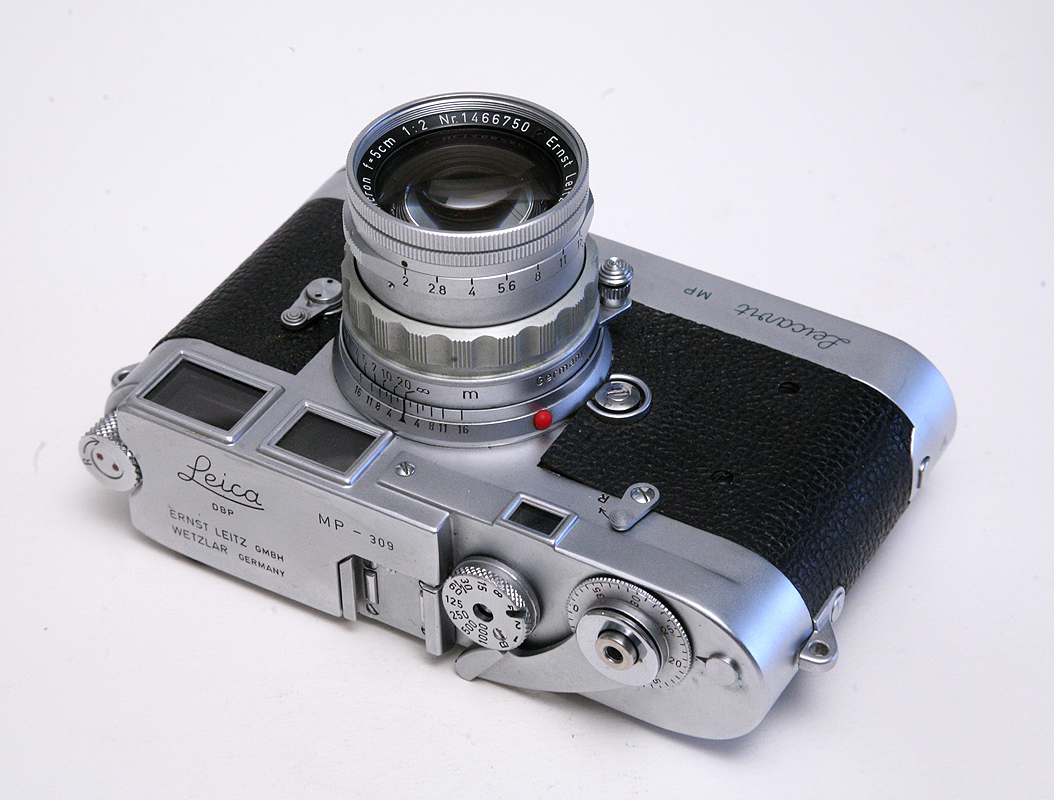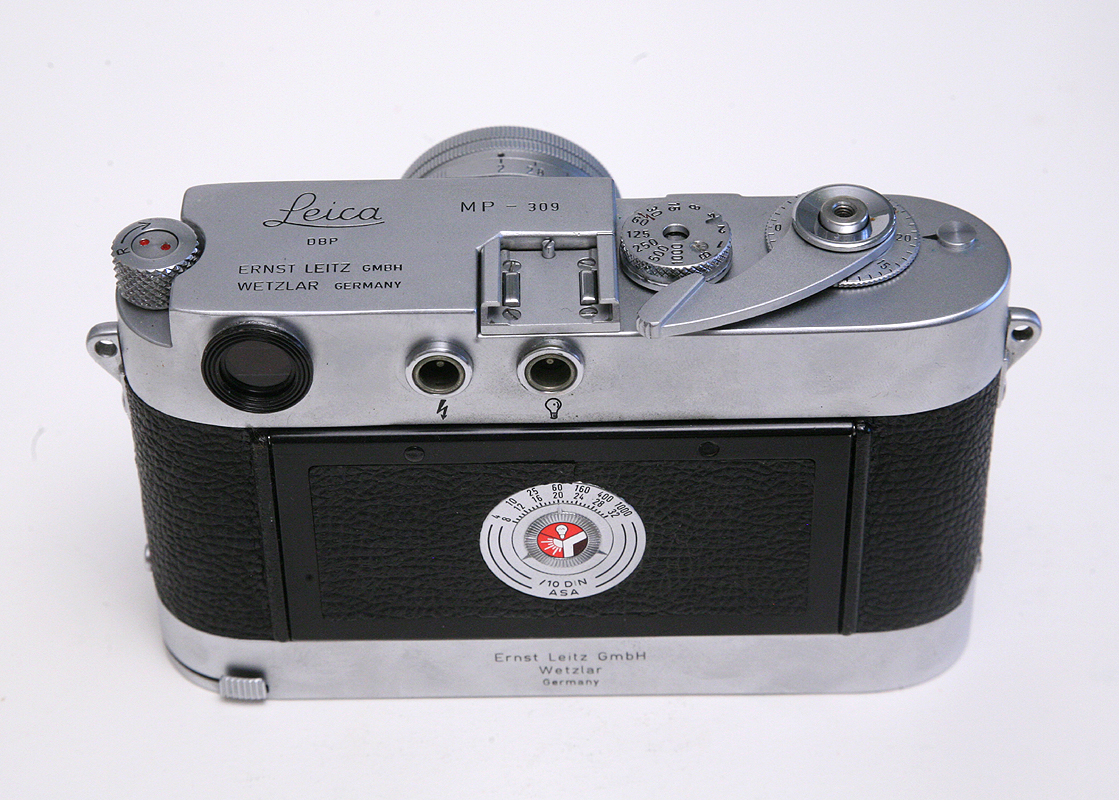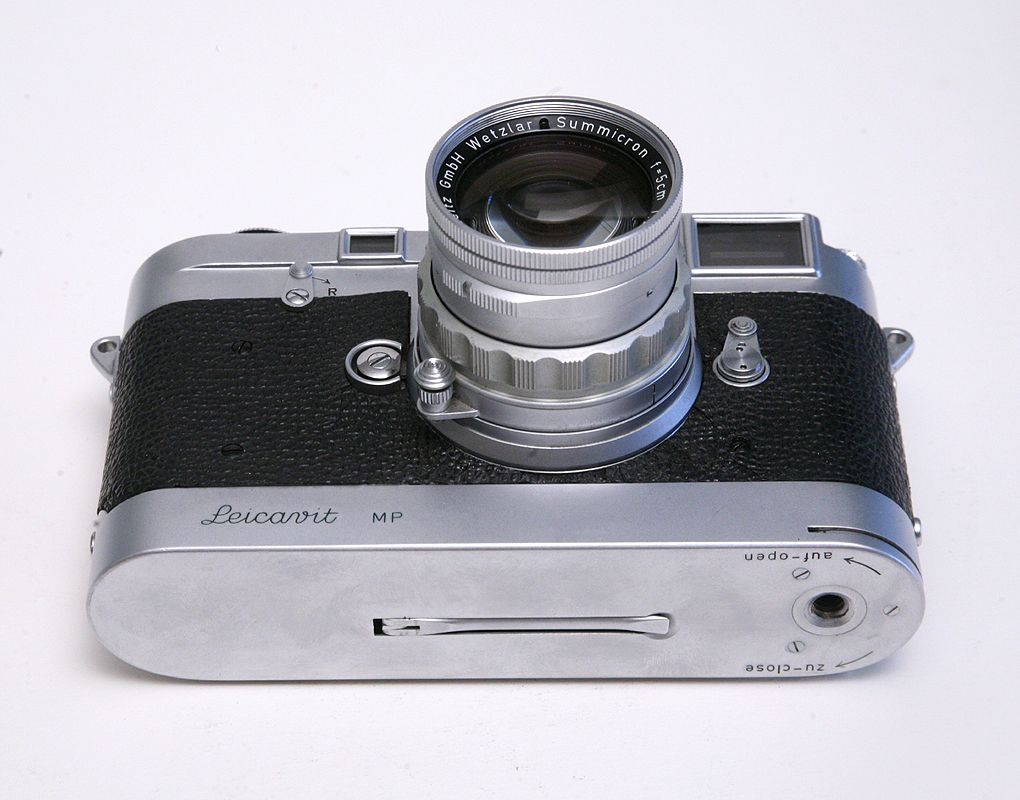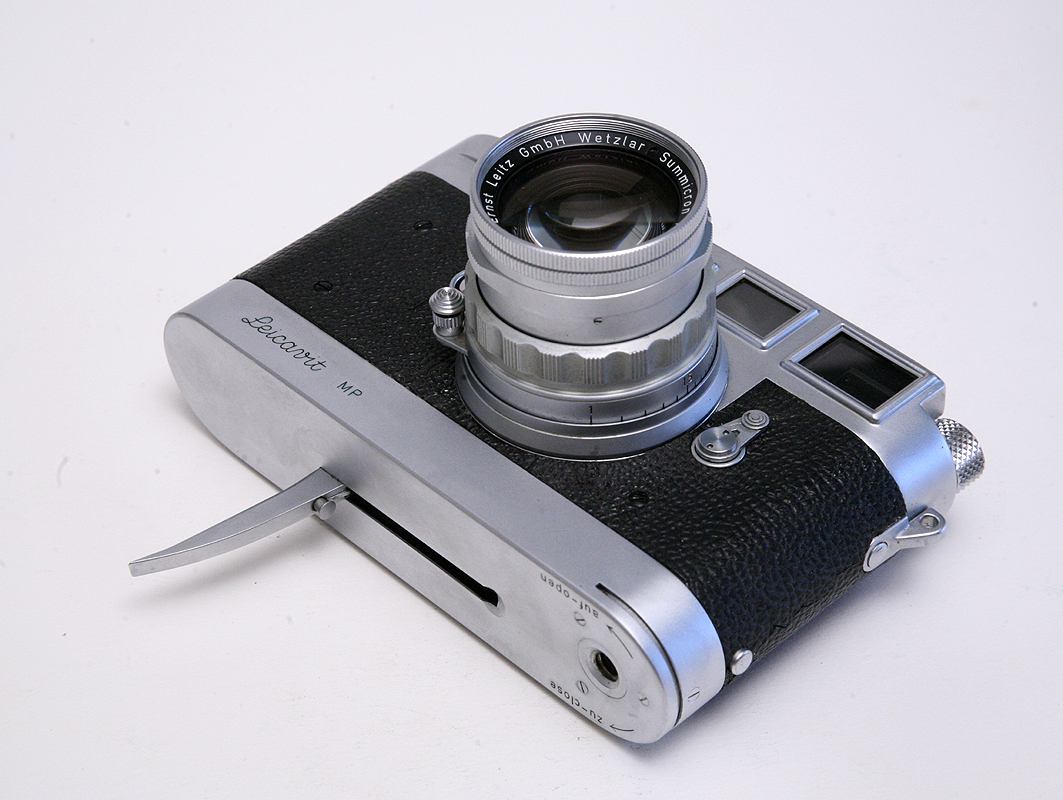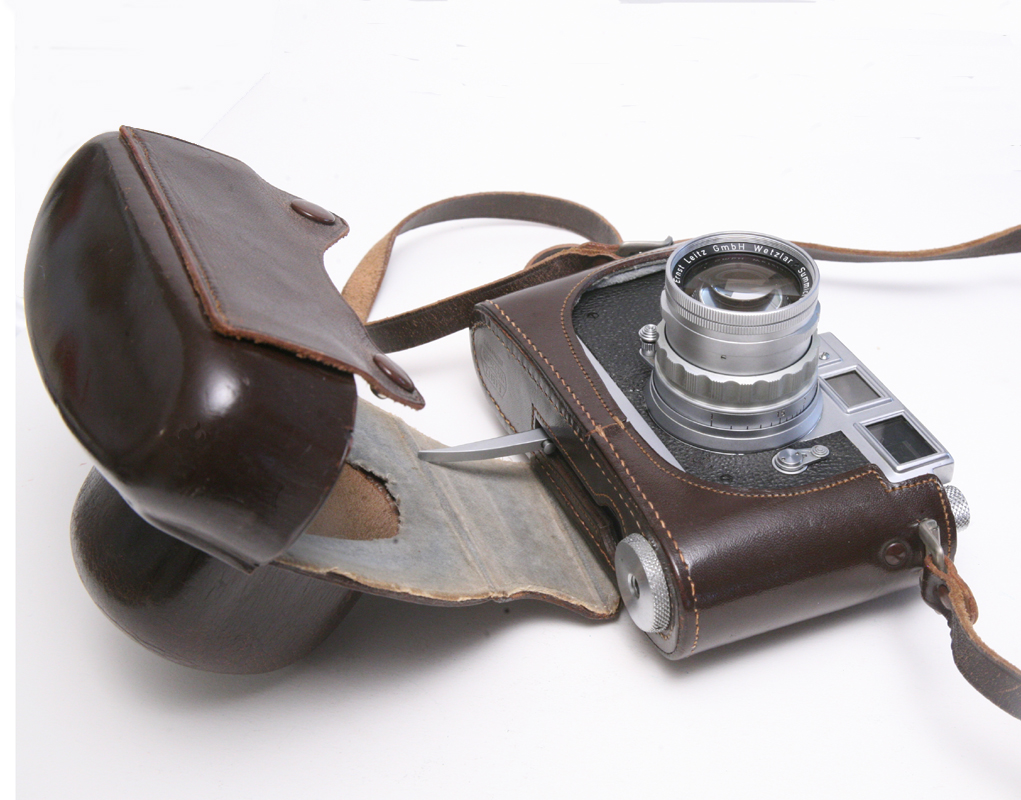 Production figures by year and camera finish for MP:
Year

Chrome
Black

1956

11
-0-

1957

300
138

Total

311
138