Photographica Pages
An online guide to collectable cameras and related stuff
---
Leica MD

The MD eventually replaced the M1 as the camera for Visoflex reflex housing and microscope use. It was a further simplified M1, lacking a viewfinder of any sort. In addition, it had a slot in the baseplate for insertion for datastrips, to record written information on the photo.
The MD was also built in special versions for German telephone meter recording. The telephone system is managed by the Post Office, and so these special cameras are known as "Post" cameras. They are available in the normal 24x36 image size, as well as 24x27. These were normally fitted with a fixed focus 35/2.8 Summaron lens.
A small number of MD cameras were finished in a crinkle gray, with matching Visoflex reflex housing, to match some of the Leitz microscope equipment.. The rest were all finished in chrome.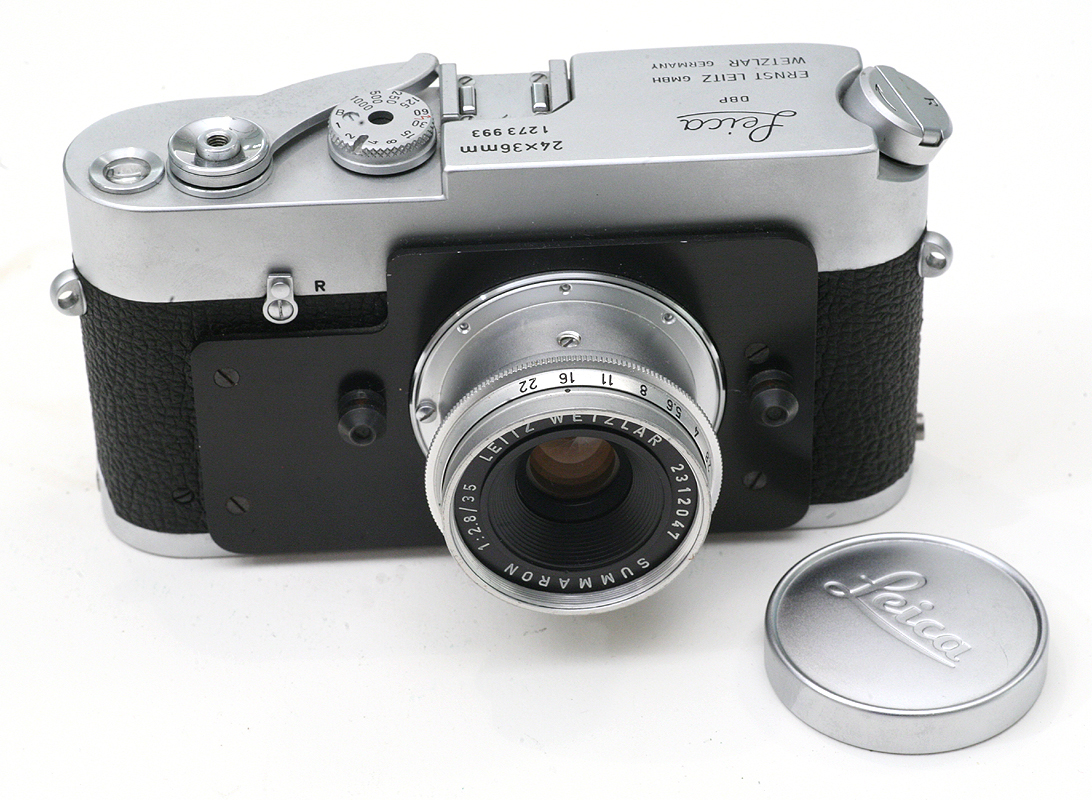 A Leica MD Post camera in 24x36 format, with matching 35/2.8 Summaron.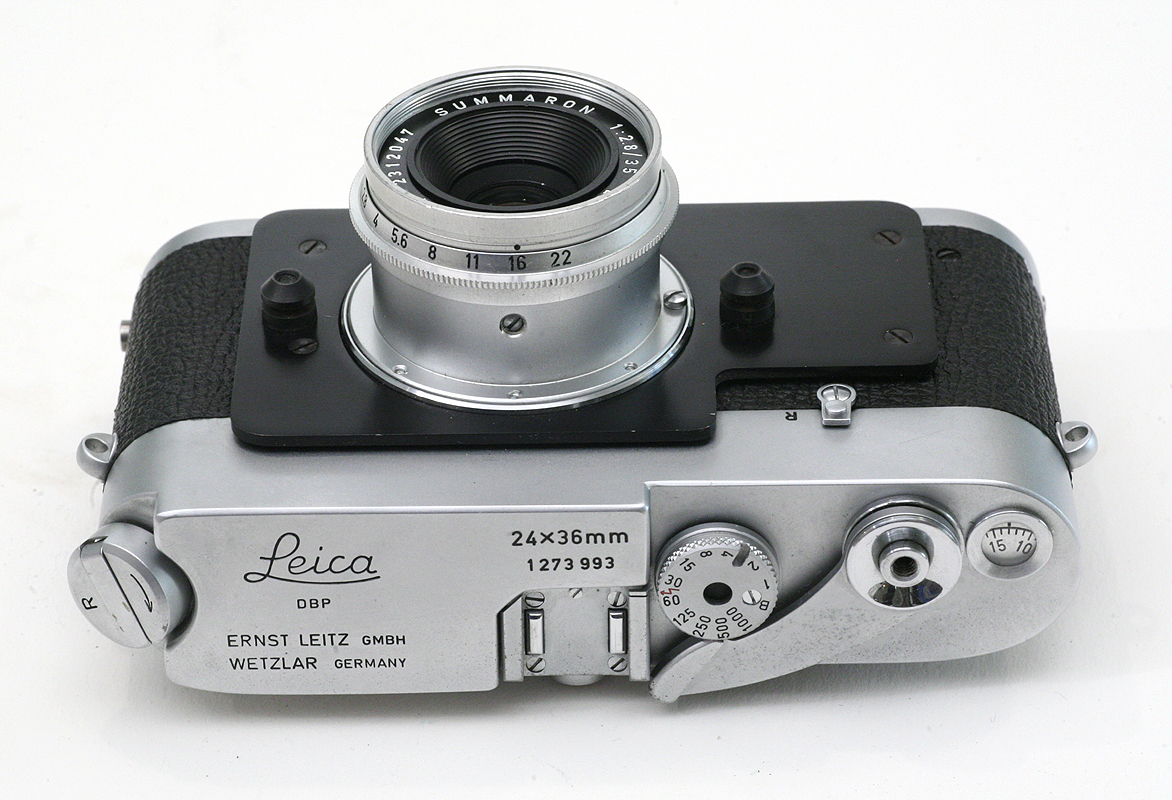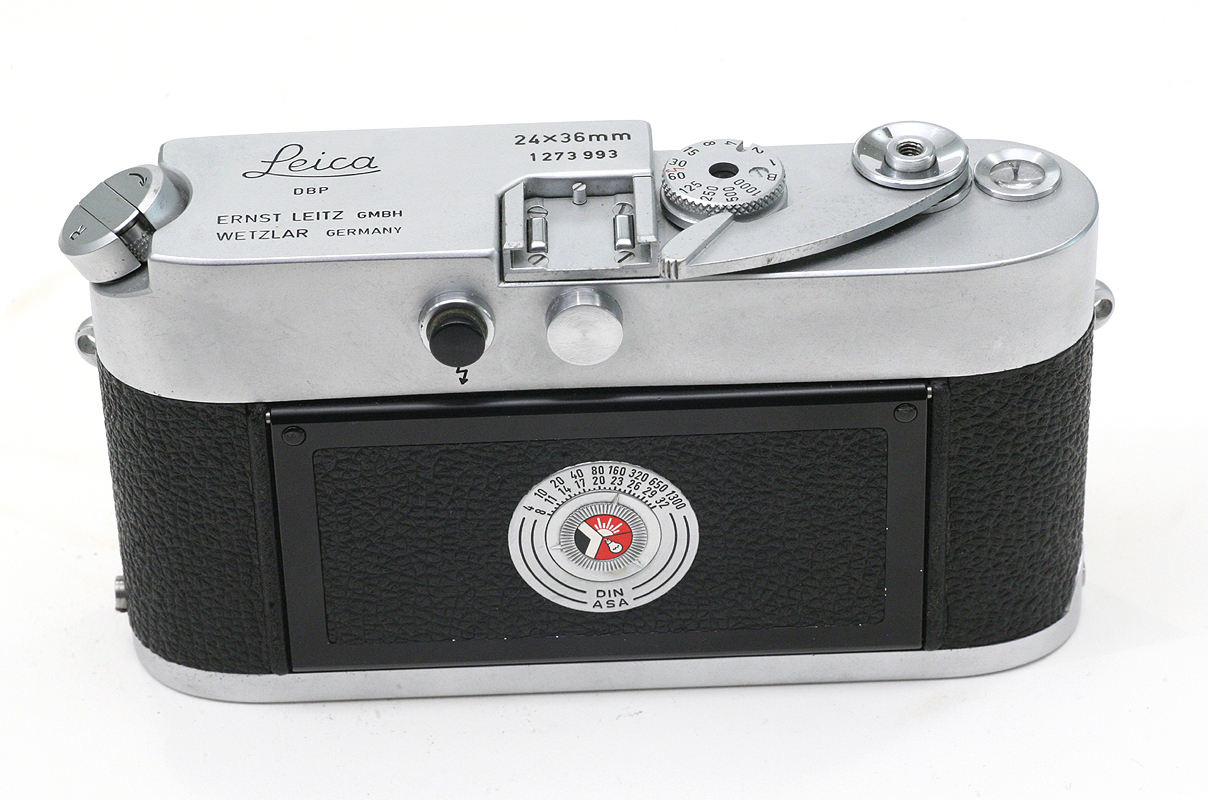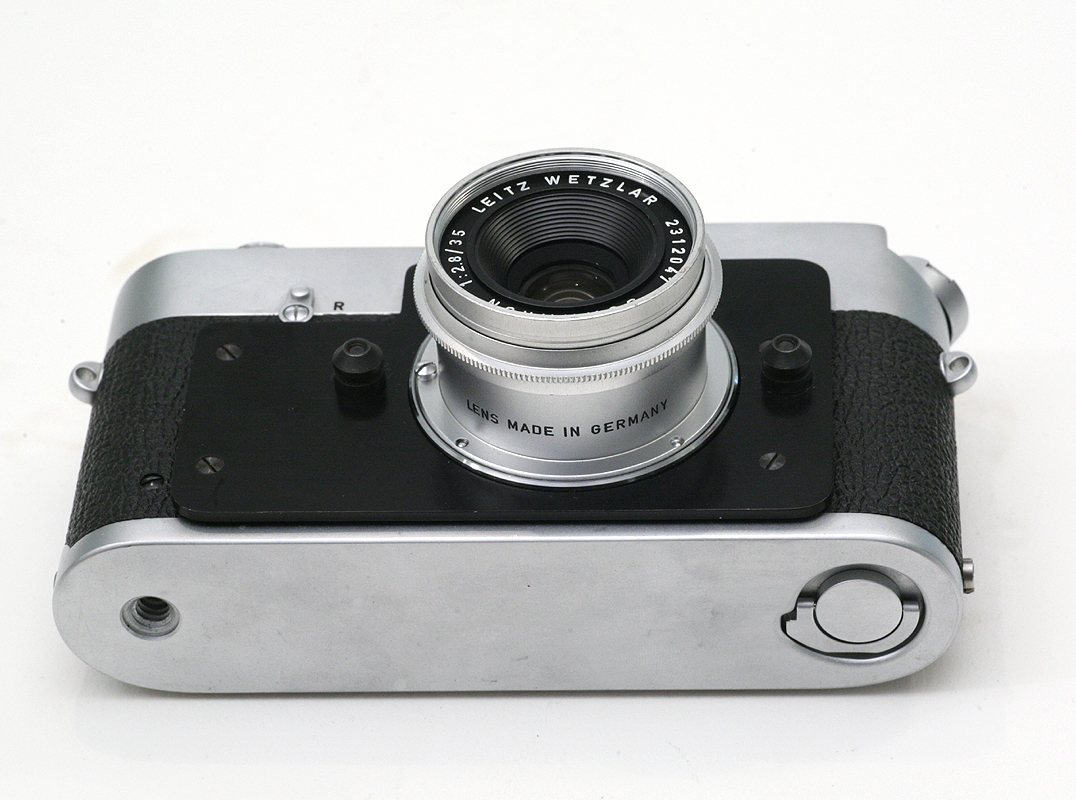 Production figures by year and camera finish:
| | | | |
| --- | --- | --- | --- |
| Year | MD | 24x36 Post | 24x27 Post |
| 1963 | -0- | 130 | -0- |
| 1964 | 300 | -0- | -0- |
| 1965 | 900 | 25 | -0- |
| 1966 | 2016 | 72 | 32 |
| Total | 3216 | 227 | 32 |