Photographica Pages
An online guide to collectable cameras and related stuff
---
Leica M5

In 1971 Leitz introduced their first rangefinder camera with a built in meter, TTL meter at that. It was the M5, and it was a marketing failure. The camera was the first M series to depart from the styling set by the M3 in 1954. The camera was larger and heavier, and this was held against it by its detractors.
The meter cell swung out on an arm just in front of the shutter curtain, swinging back out of the way just before exposure. Certain early wide angle lenses must not be used with this camera, as well as some of the collapsible lenses, as they may hit the meter arm.
Early M5 cameras have two strap lugs located in the conventional location. Later cameras have a third lug located toward the baseplate on the rewind end of the camera. This allows the camera to be hung in the normal fashion, or to hang vertically. Later cameras are referred to as three lug cameras.
In 1975 1750 M5 cameras were engraved with a 50 Jahre (50 year) logo to commemorate 50 years of Leica production.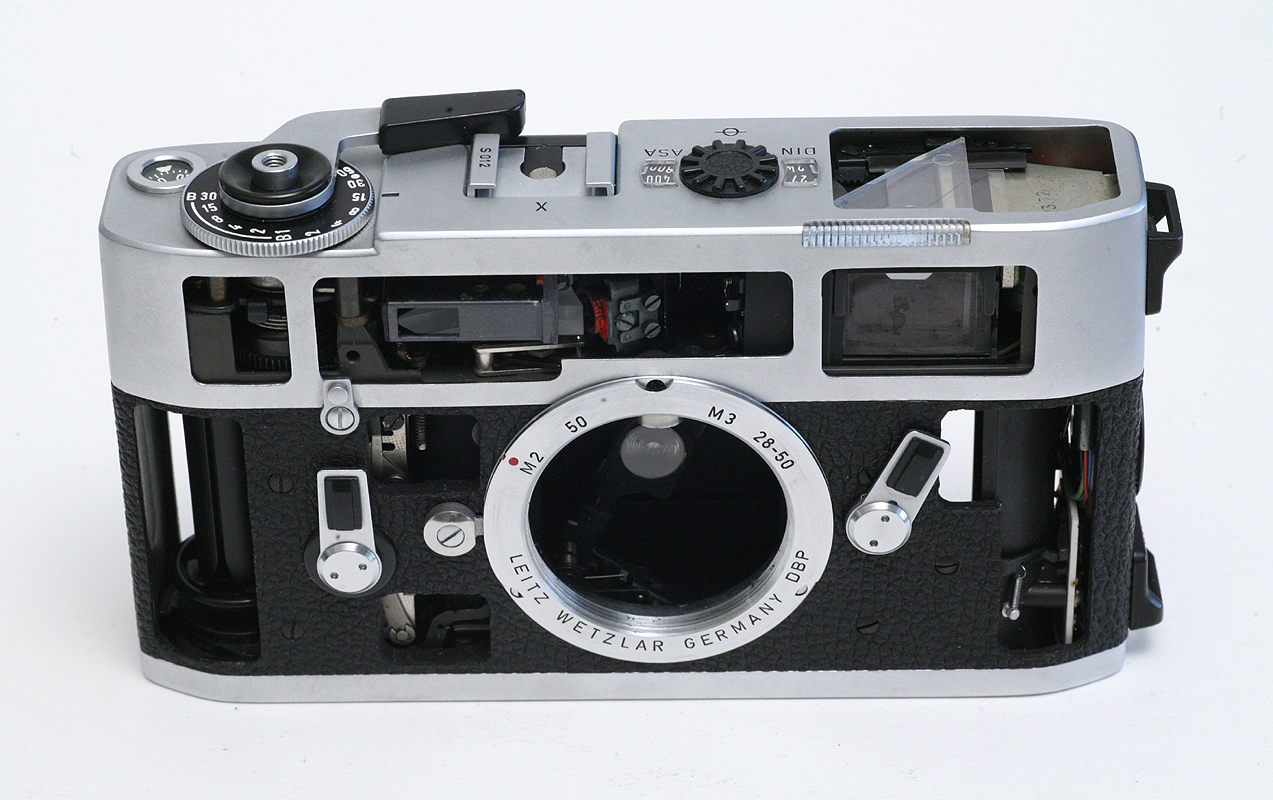 A Leica m5 Schnittmodell. There is an adapter to use Leica screwmount lenses mounted, so that the swing down meter arm can be seen.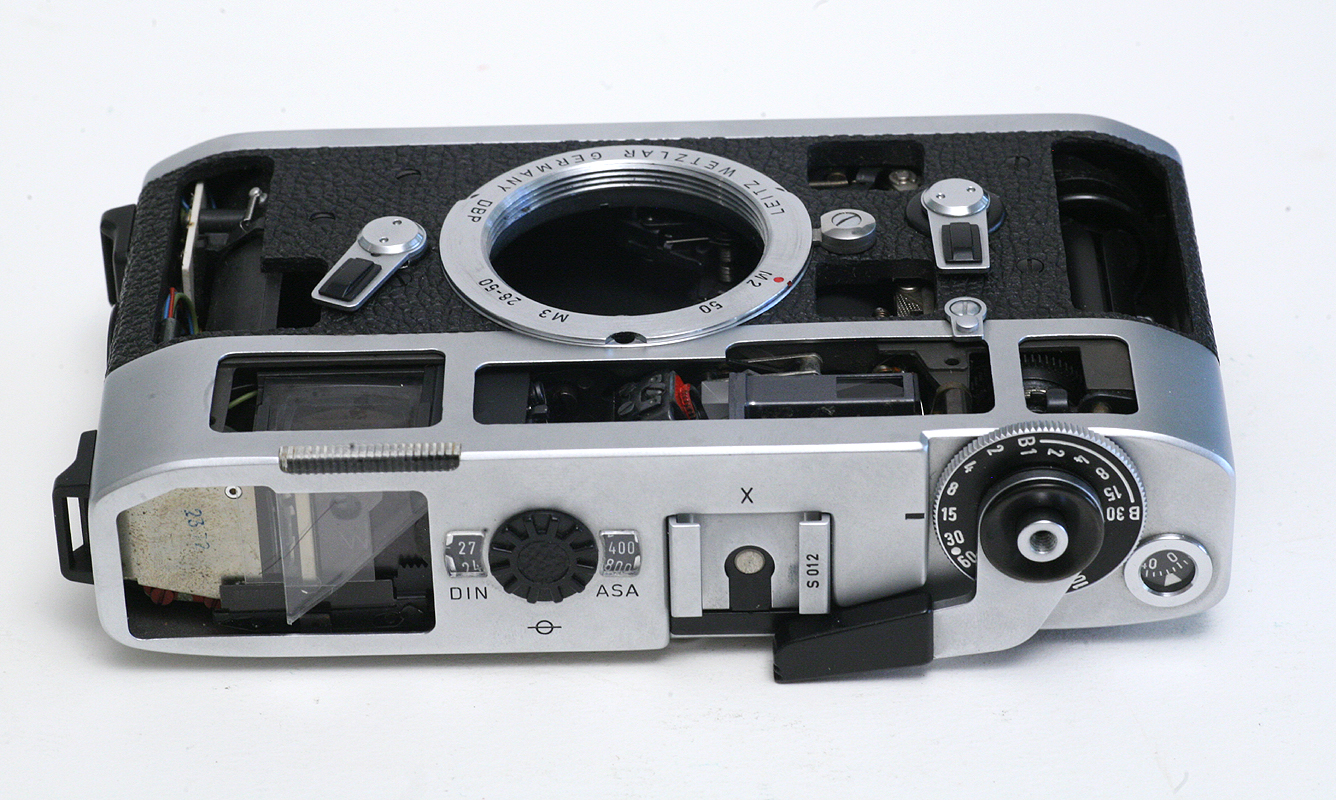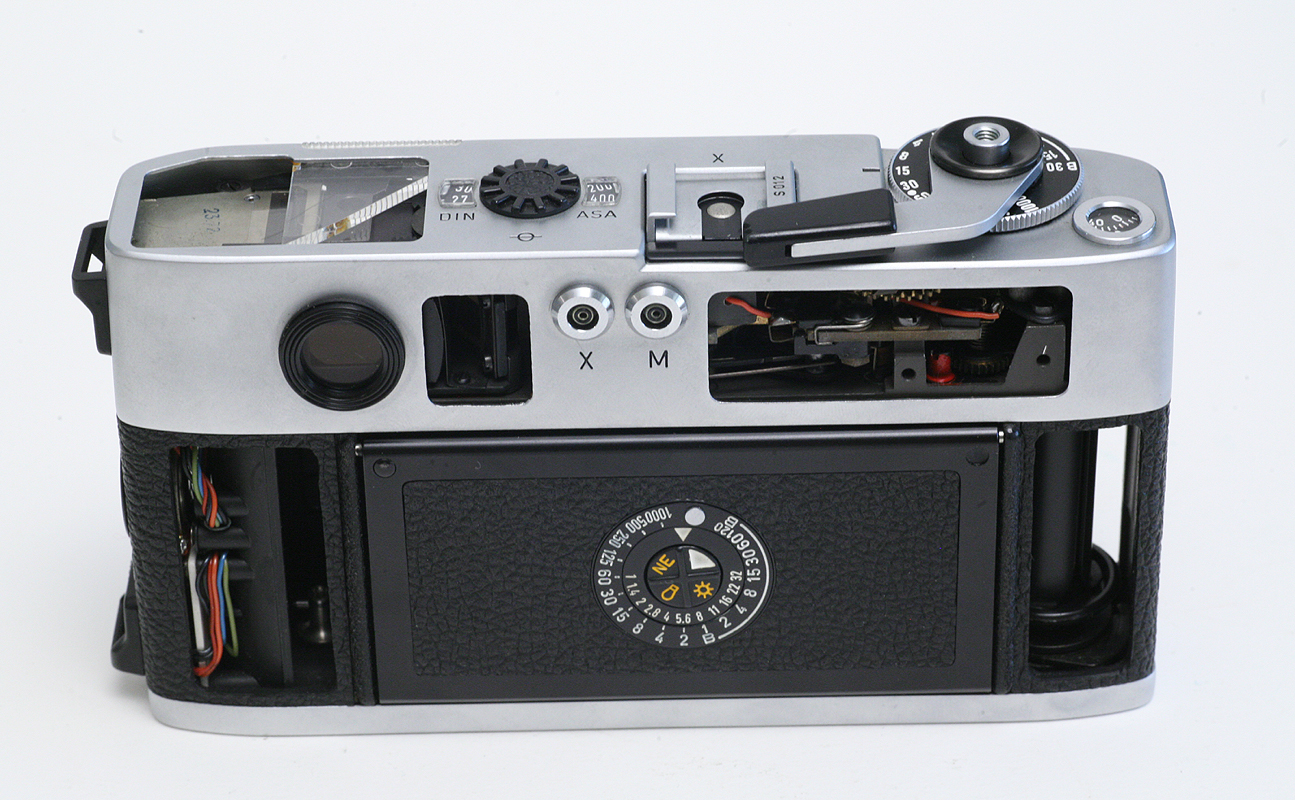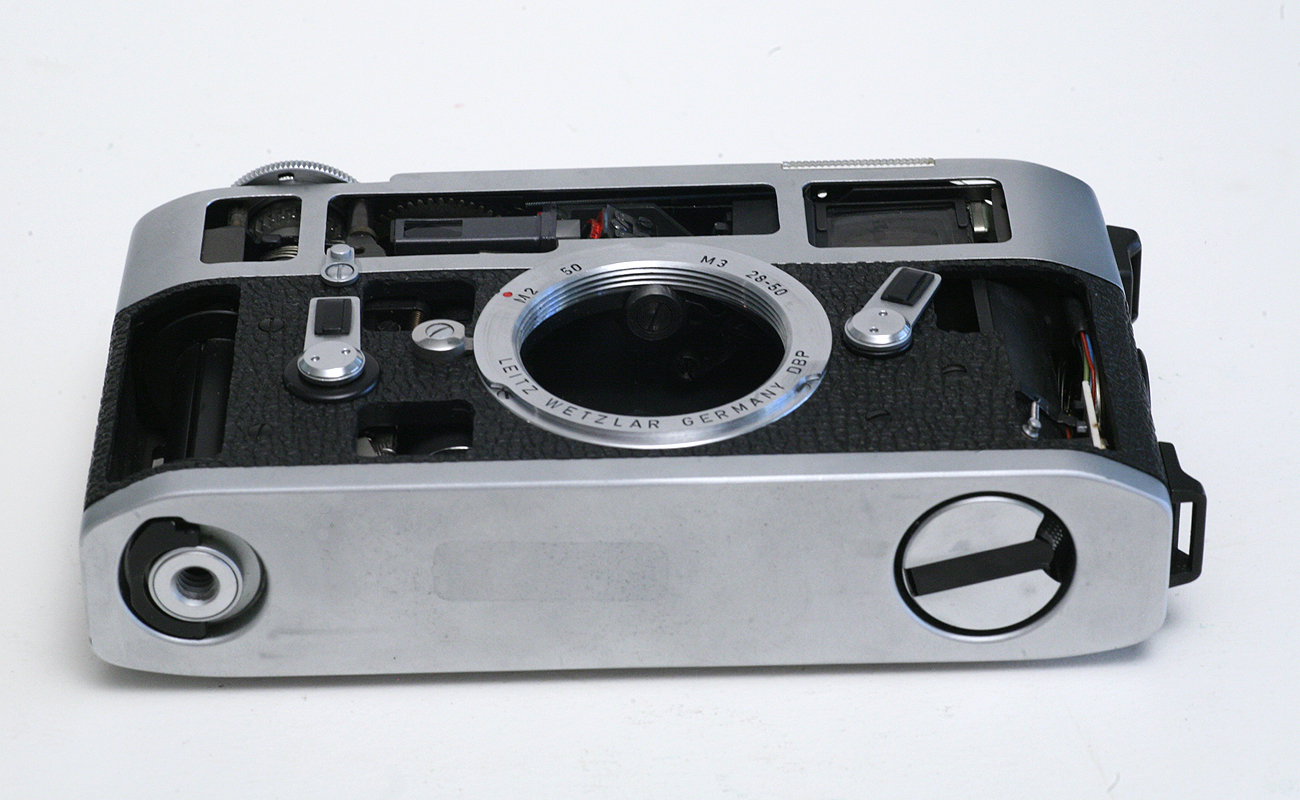 Production figures by year and finish:
| | | |
| --- | --- | --- |
| Year | Chrome | Black |
| 1971 | 2850 | 3150 |
| 1972 | 3500 | 10500 |
| 1973 | 3000 | 5500 |
| 1974 | 1000 | 3000 |
| 1975 | 400 | 1000 |
| Total | 10750 | 23150 |