Photographica Pages
An online guide to collectable cameras and related stuff
---
Zeiss Ikon Polyskop

Like the Plaskop, the Polyskop line also came from Ica. Although it is a rigid body stereo camera similar to the Plaskop, it is a much more advanced camera, the body cast in alloy and leather covered, with focusing 4.5 Tessar lenses and dial set Compur shutters. It has both folding frame and brilliant finders, and was sold with 12 plate magazine.
It was sold in two sizes, the 609/1 is for 45 x 107mm images, the 609/4 for 13 x 18mm.
The entire line ended in 1930, as the popularity in stereo faded at the end of the 1920's.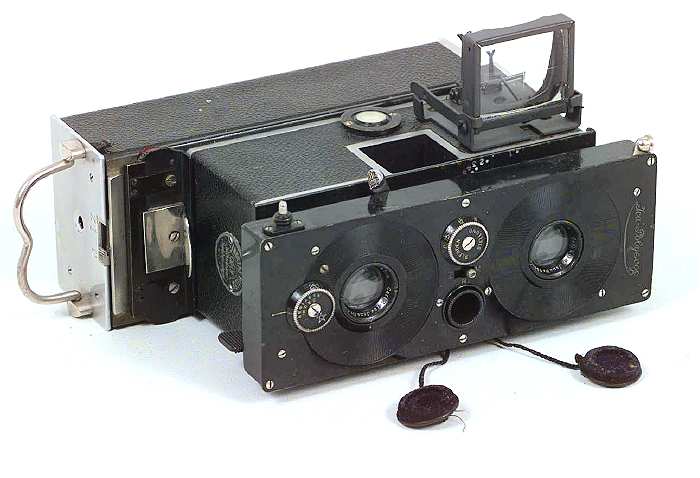 This is an Ica version of the Polyskop in 45 x 107mm. The folding finder may have been added after it was sold.