Photographica Pages
An online guide to collectable cameras and related stuff
---
Nikon Offset Bracket

A useful, yet rather obscure accessory is the offset bracket. It gave the user flash at a somewhat more pleasing angle than if the camera's hot shoe was used. It also continued the hot flash conection to the camera, and left you with a accessory shoe in the original position, albeit raised uo a short distance.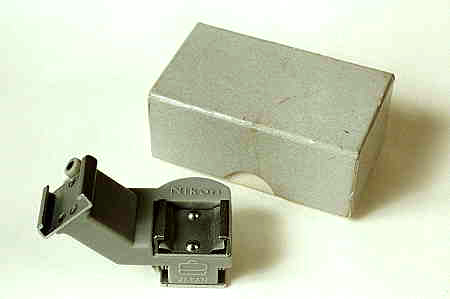 The Nikon bracket, shown with original box.