Photographica Pages
An online guide to collectable cameras and related stuff
---
Nikon 35mm Minifinder

Nippon Kogaku introduced the Minifinder in 1956, and was listed in price sheets until 1964. Original cost was $11.75 It was designed to be left on the camera, and allow the everready case to be closed. As the Nikon SP was introduced in 1957, which had it's own built in 35mm finder, it's usefulness was limited. It is now rare and expensive. Most examples do not have serial numbers, but the one illustrated has a number on the bottom of the foot.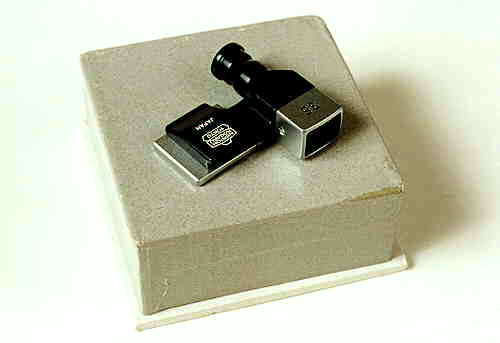 The Nikon 35mm Minifinder, with it's original box.