Photographica Pages
An online guide to collectable cameras and related stuff
---
85/2 Nikkor for Rangefinder

The 85/2 Nikkor is the lens that put Nikon on the map. David Duncan Douglas was stationed in Japan just prior to the outbreak of the Korean War. He was provided with an assistant, who photographed him using an 85/2 Nikkor. Douglas was so impressed with the image quality that he toured the plant, and replaced his lenses with Nikkors. War broke out, and Douglas and his new Nikkors went to Korea. The resulting images impressed Life magazine enough that they eventually switched to Nikons. With this exposure, word started spreading, and Nikon began to develop the reputation it enjoys to this day.
The lens was designed and released with the Nikon I. Initially it was of heavy chrome over brass construction, lacked click stops on the aperture and only stopped down to f/16. The first batch of serial numbers was 801xxx. These lenses were marked MIOJ on the side of the lens barrel. Later batches were marked on the rangefinder cam.
The next batch ran from 9031 through 90489, followed by a another batch from 268500 and run through 296xxx. At around number 287300 the MIOJ markings were replaced on the rangrfinder cam with "made In Japan". Then at around 289xxx "Tokyo" on the beauty ring changes to "Japan". Here generally the lenses acquire clickstops and stop down to f/32.
Serial numbers jump to 3967xx and run through 404xxx, then jump 496xxx through 497xxx, this last batch finished in black.
Like most Nikkor lenses offered early, they lose weight gradually over the years. Shades progress from heavy chrome over brass slip on, to alloy screw in, to black clip on. The lens takes 48mm filters and caps.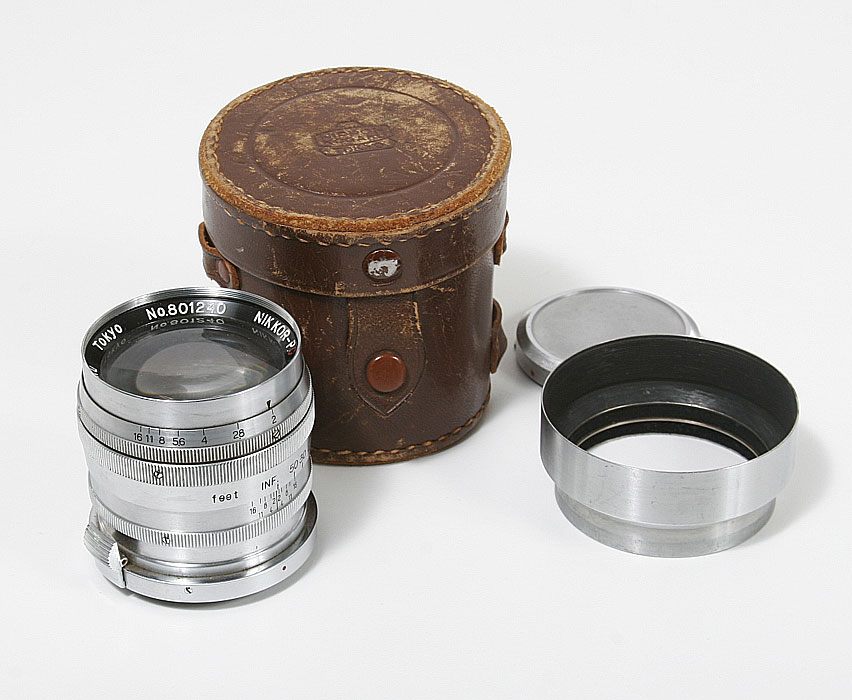 An early 85/2 Nikkor in Nikon RF mount.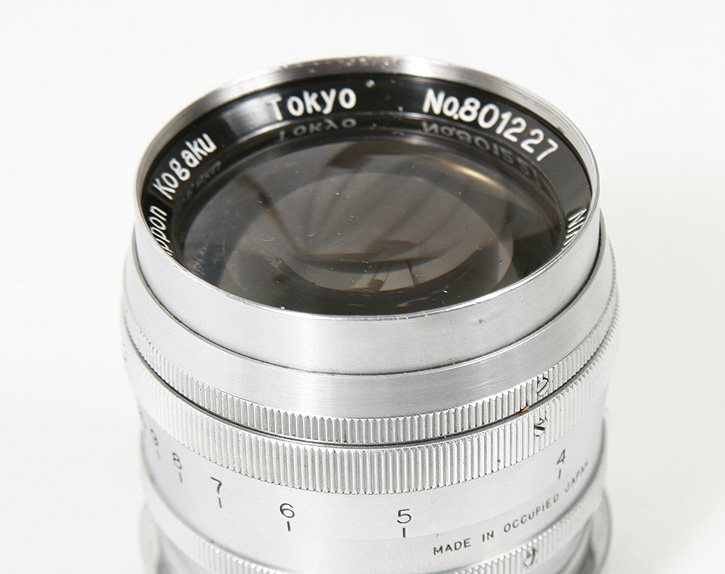 Made in Occupied Japan on the barrel.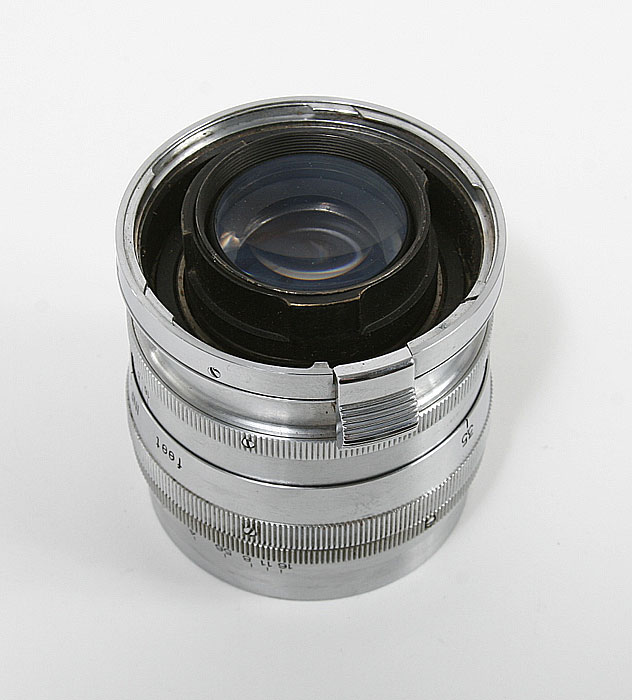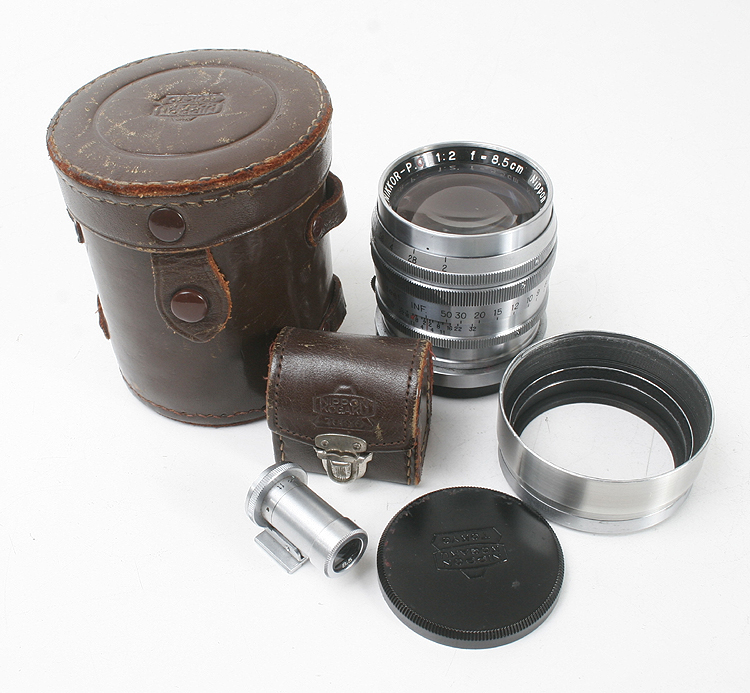 A later 85/2 Nikkor in Nikon RF mount.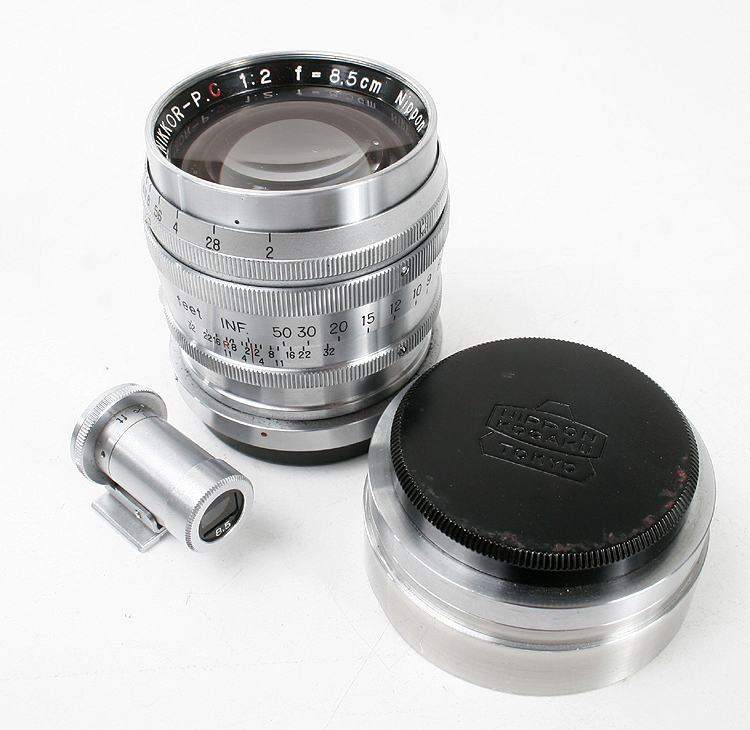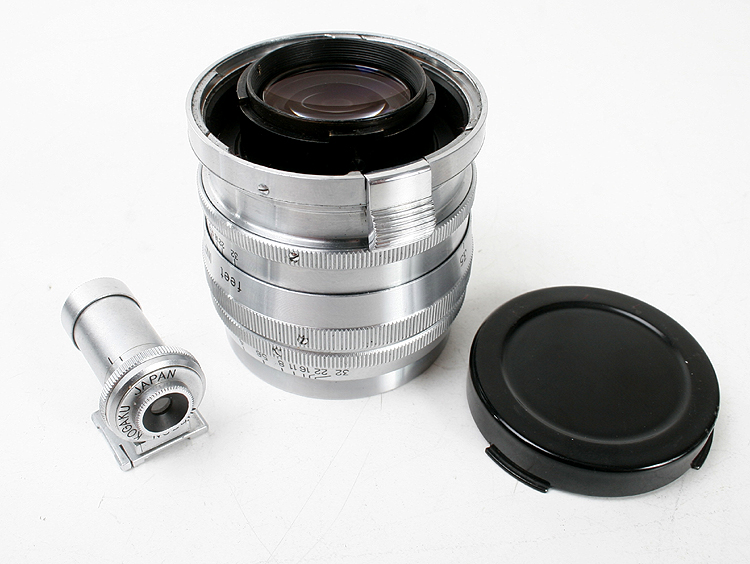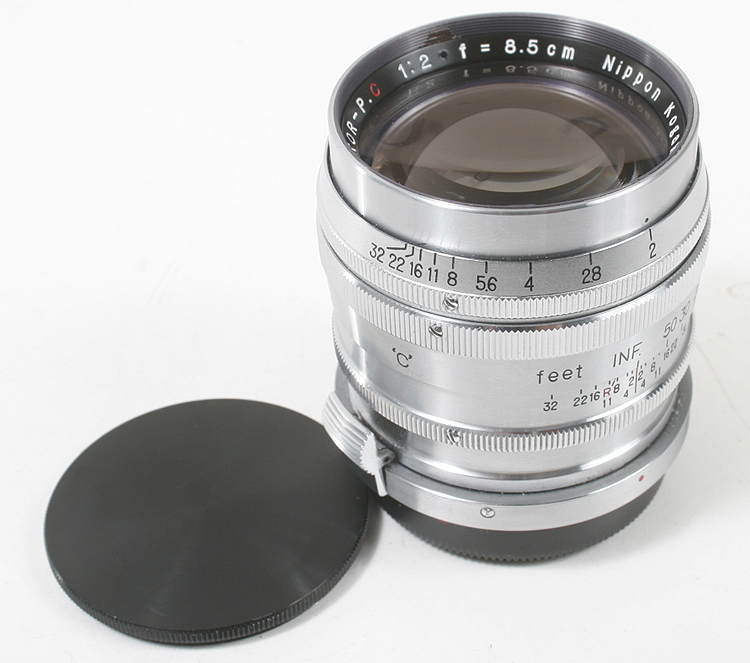 An 85/2 Nikkor in Contax mount. Note the C on the barrel.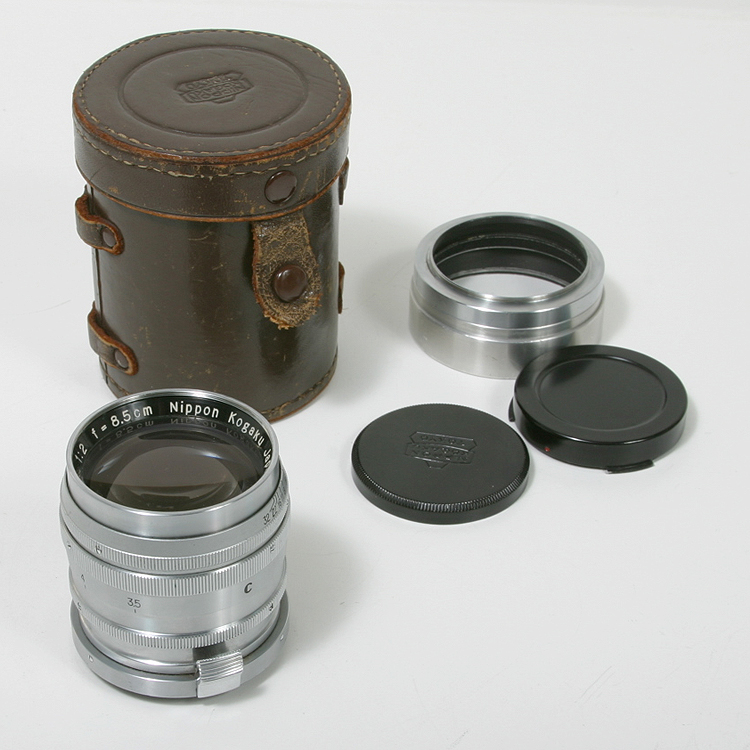 Another one, but the C is in an odd font.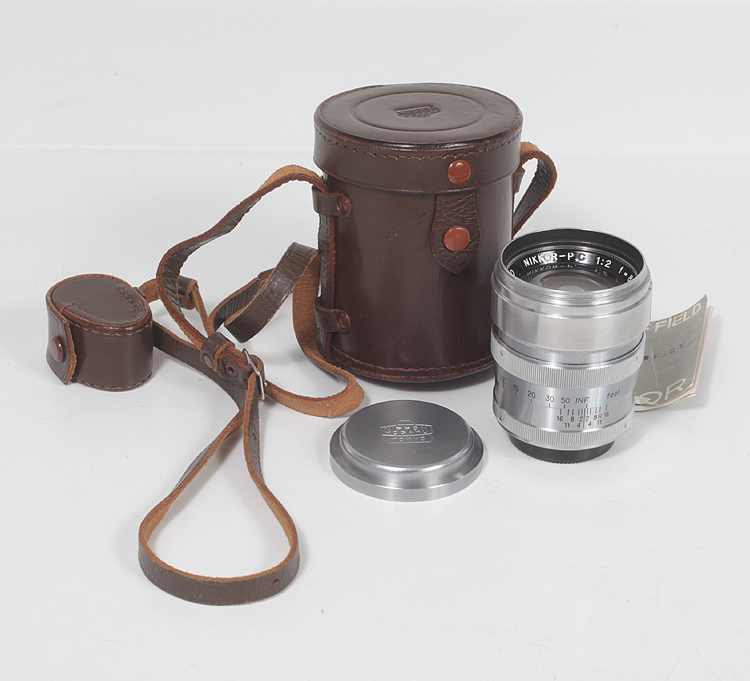 A chrome 85/2 Nikkor in Leica thread mount.Note that the shade is reversed on the barrel for storage.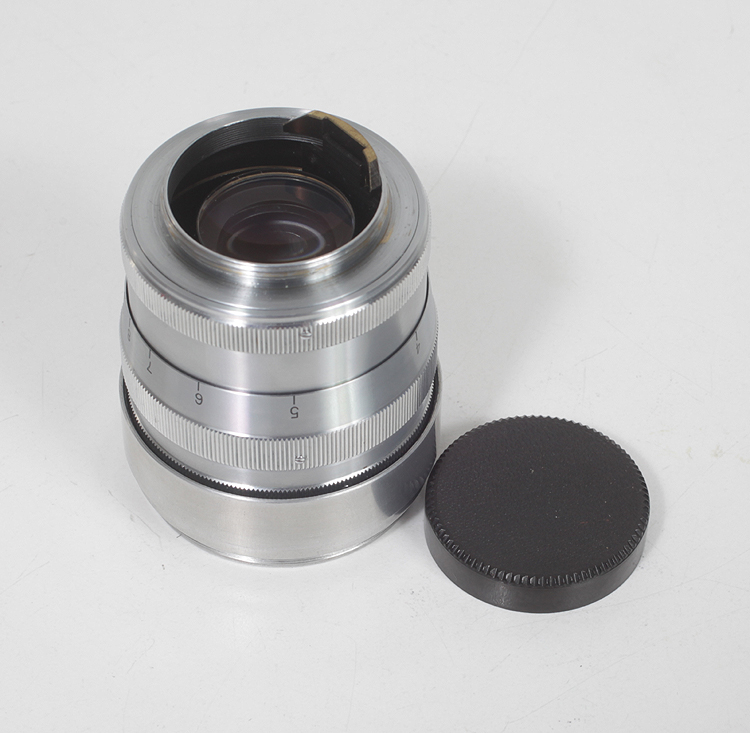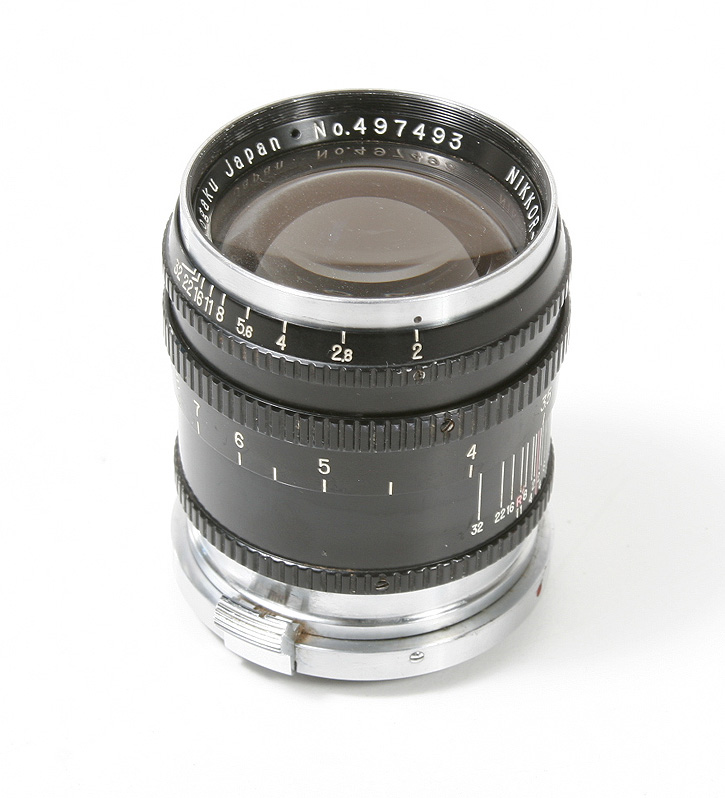 A black 85/2 Nikkor in Nikon RF mount.