Photographica Pages
An online guide to collectable cameras and related stuff
---
85/1.5 Nikkor for Rangefinder

In 1951, merely one month after introducing their new high speed 50/1.4 Nikkor, Nippon Kogaku brought out their 85/1.5. Although the lens was heavy (19oz, compared to 15 for the f/2), expensive ($299.50 as opposed to $175) and not as sharp, it remain virtually unchanged for the 10 years it was in production. Yet due to it's cost, only about 2000, including Leica screwmount and Contax mount versions, were ever produced. It was provided with a two part shade, with a cap that screwed into the shade when reversed.
If you need a reason to have more than one in your collection, there is a slight difference in the knurling on the barrel.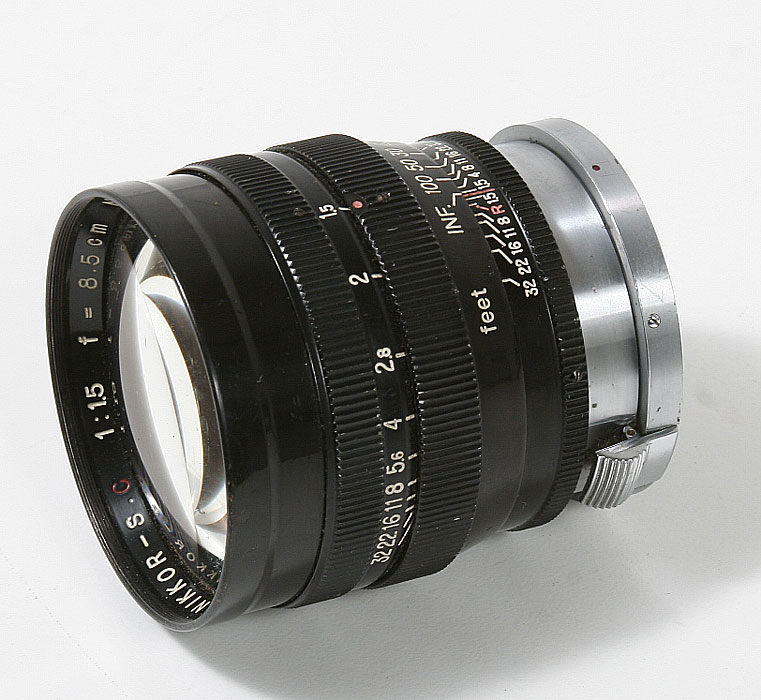 An 85/1.5 Nikkor in Nikon RF mount.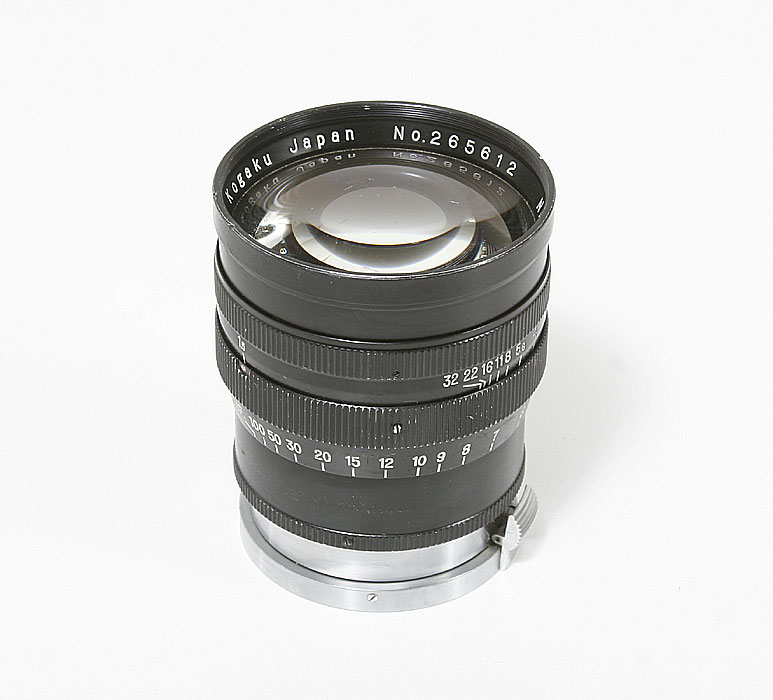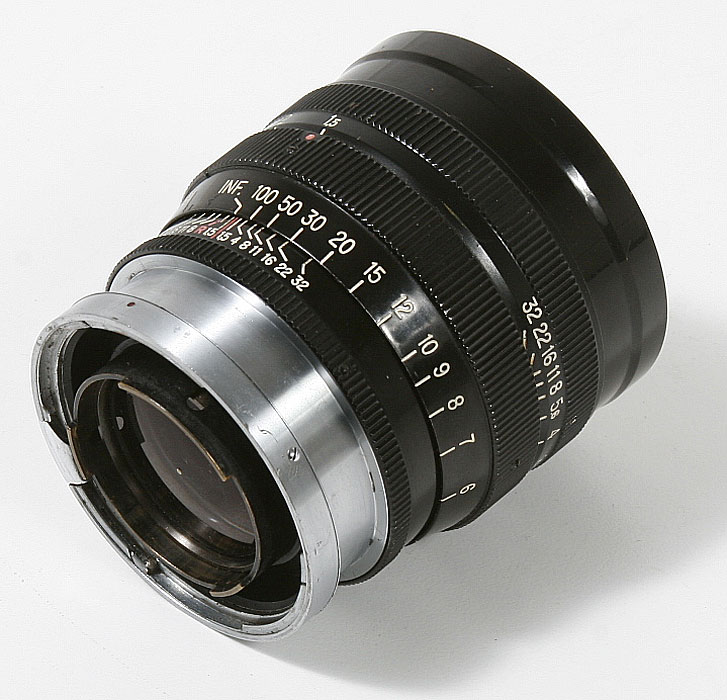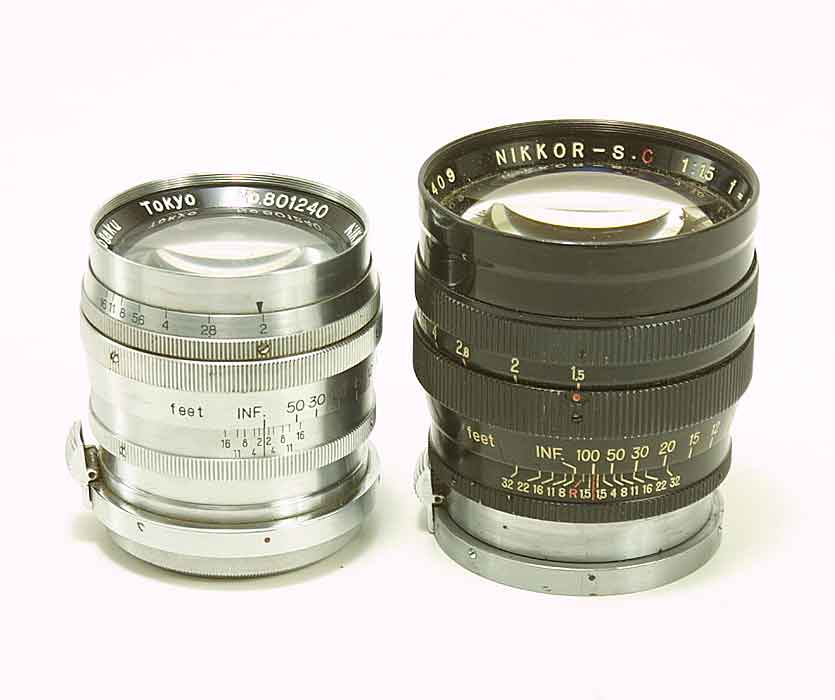 The 85/1.5 Nikkor compared to a chrome 85/2 Nikkor.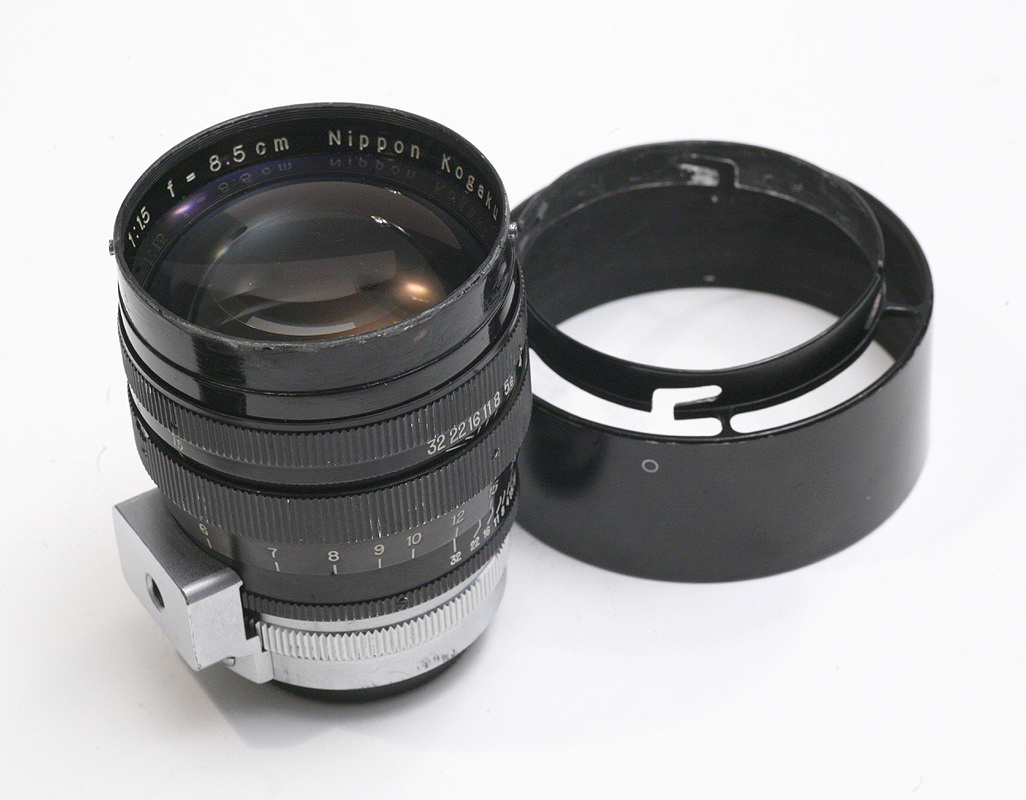 An 85/1.5 Nikkor in Nikon Leica thread mount, with the vented shade, which was for the Leica version only.