Photographica Pages
An online guide to collectable cameras and related stuff
---
50/1.1 Nikkor for Rangefinder

Advances in glass design and lens coatings allowed Nippon Kogaku to design the 50/1.1 lens, which the released in February 1956. It became the fastest lens available for any major manufacture of 35mm still cameras, and maintained this position until Canon introduced the 0.95 lens in 1961.
First introduced in an internal mount, it was found that prolonged use could damage the focusing mount due to it's heavy weight, which is over 12 ounces. So, in mid-1958, the 50/1.1 was taken back to the drawing boards and redesigned to use the external mount. The resulting lens has a totally different barrel design, with the same optics. Production of the first version was about 1500, the later version 1800.
Both lenses used the same front accessories, 62mm snap on cap (rare, not used on any other Nikon RFlens), and a monstrous shade. The shade was available in two varieties. The most common is a plastic shade, which is delicate, and prone to breaking. A metal shade also was produced. They both came in their own fitted case. The rear cap for the internal was plastic, and was marked "SS" inside. The external uses the "W" plastic rear cap.
Nikon manufactured special camera cases for the S2 and SP/S3 with the 1.1 mounted. They have extra large noses on them. Nikon also sold S2 and SP cameras (and S3's?) with the 50/1.1 mounted. These cameras came in boxes so marked, which would be a jewel in most any Nikon collection.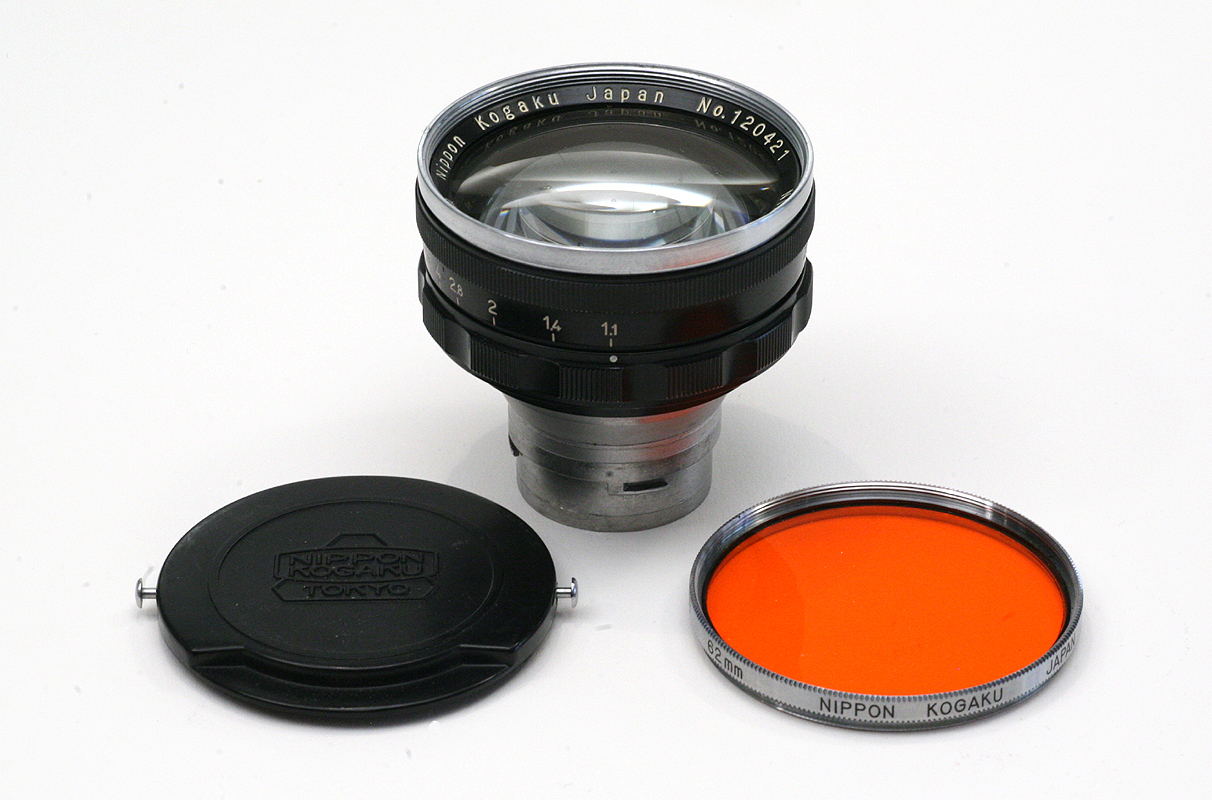 A 50/1.1 Nikkor in internal mount, with cap and orange filter.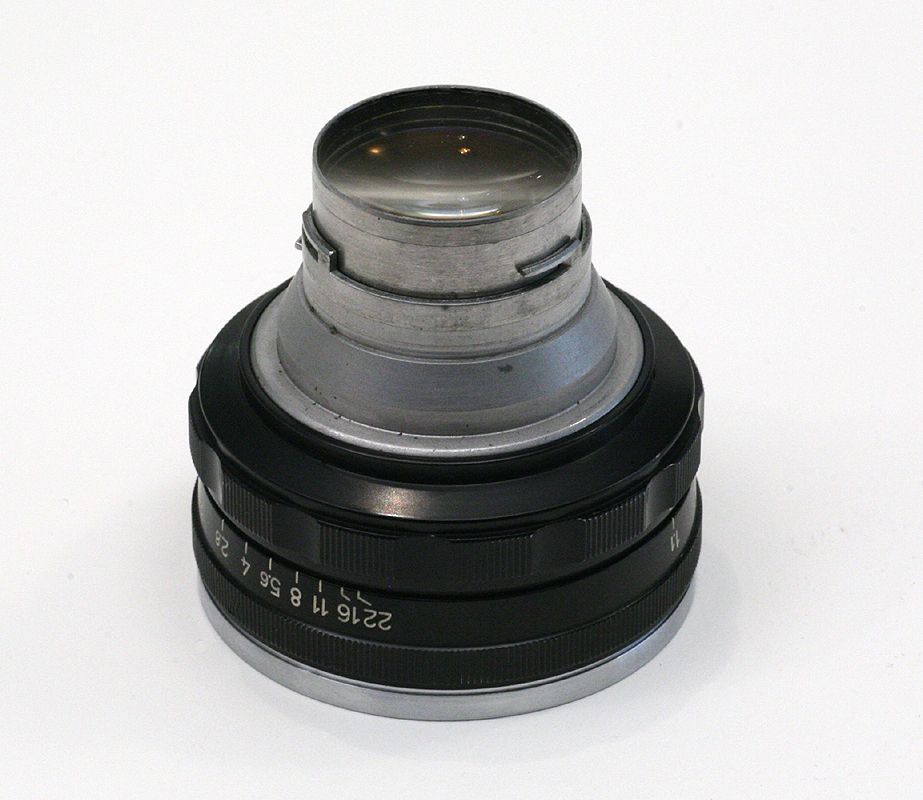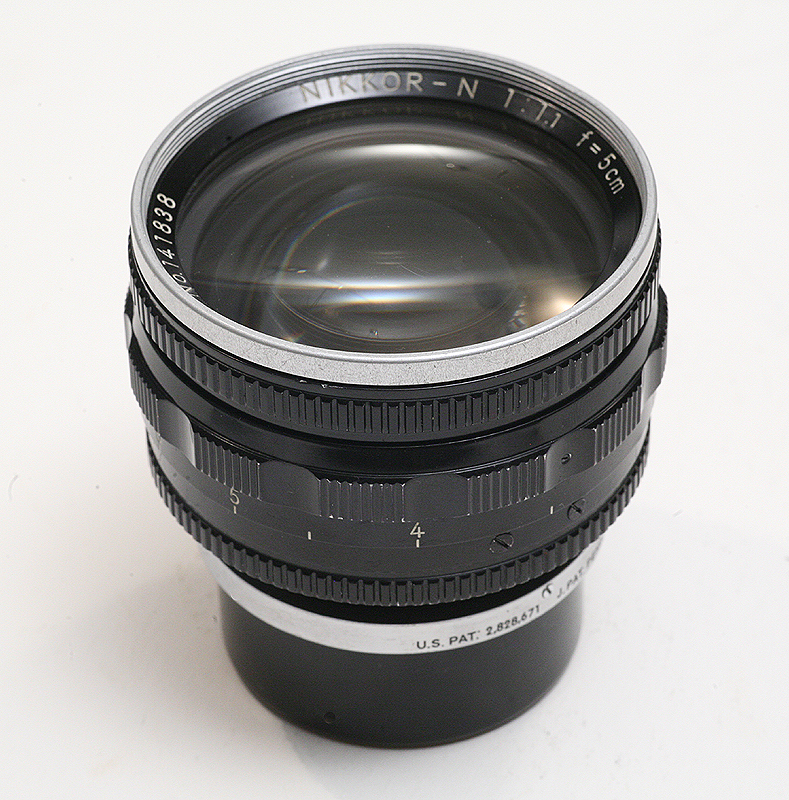 A 50/1.1 Nikkor in external mount.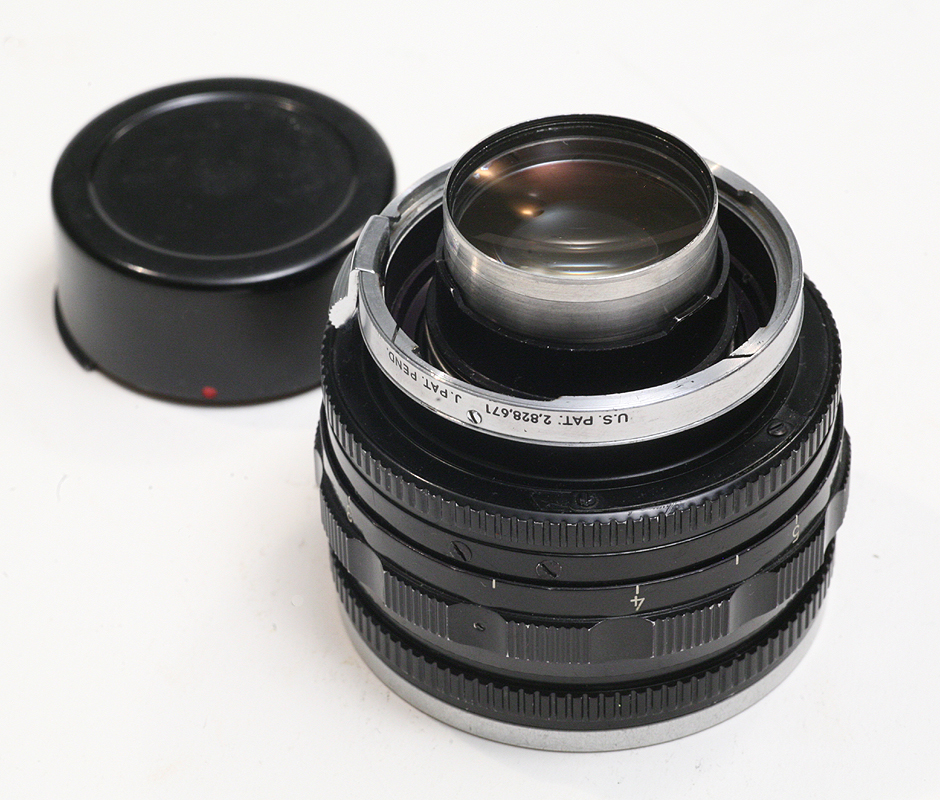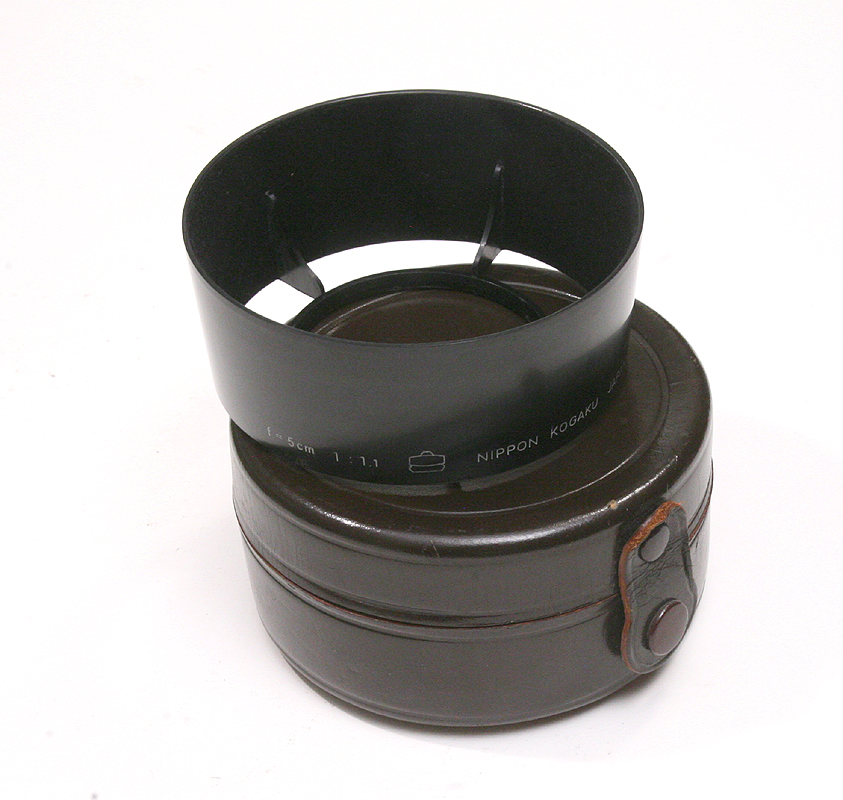 The shade for the 50/1.1 with its own dedicated case.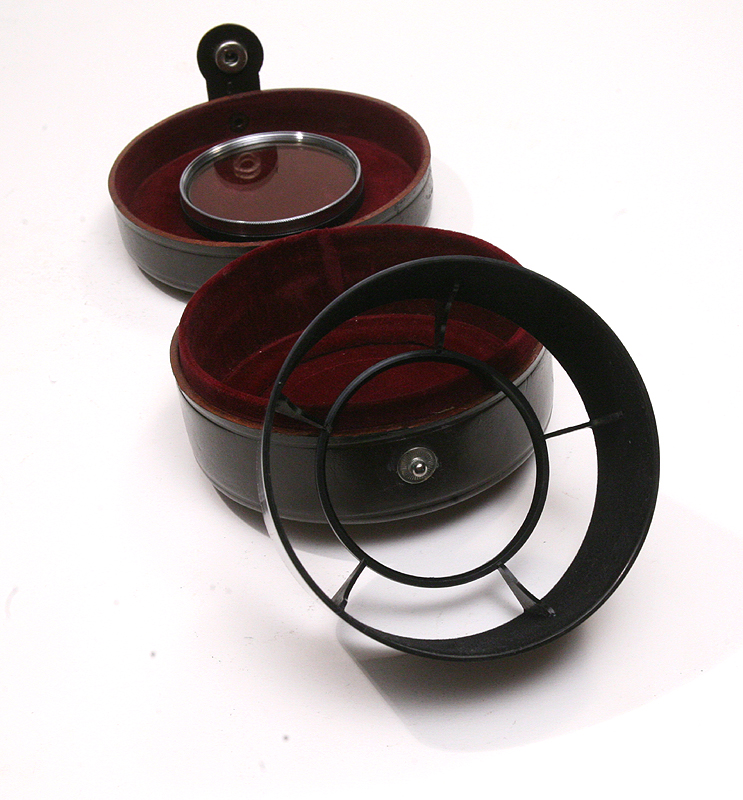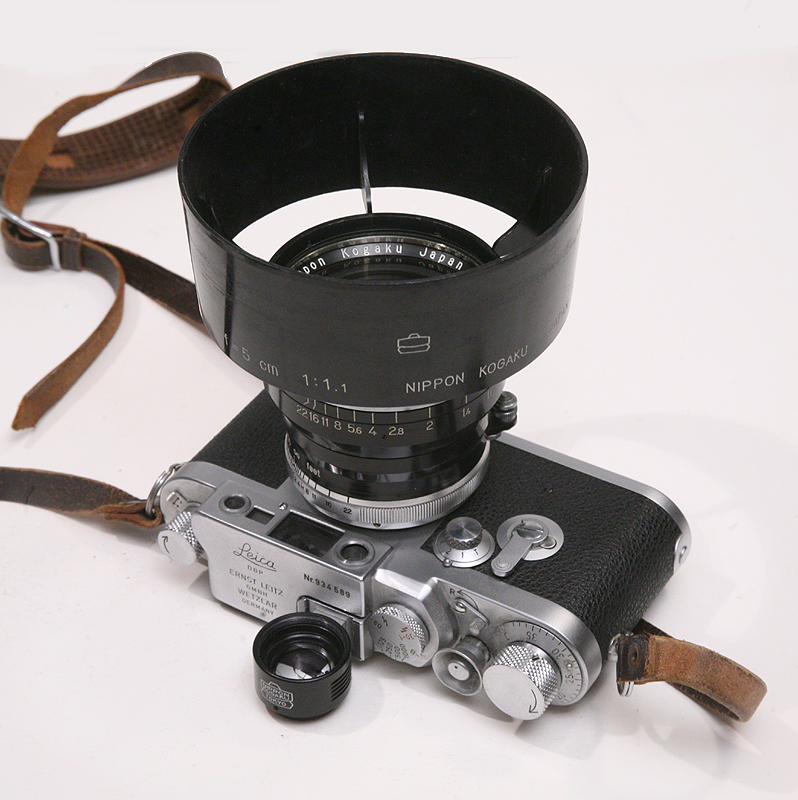 A 50/1.1 Nikkor in Leica screw mount on a Leica IIIg, with shade and finder.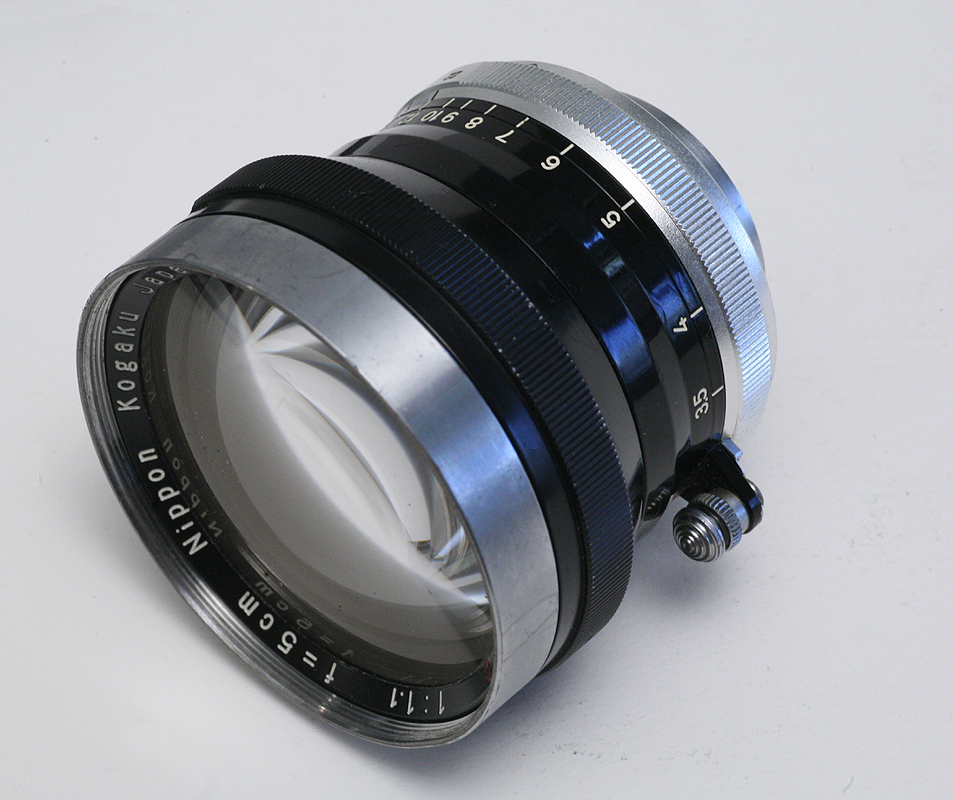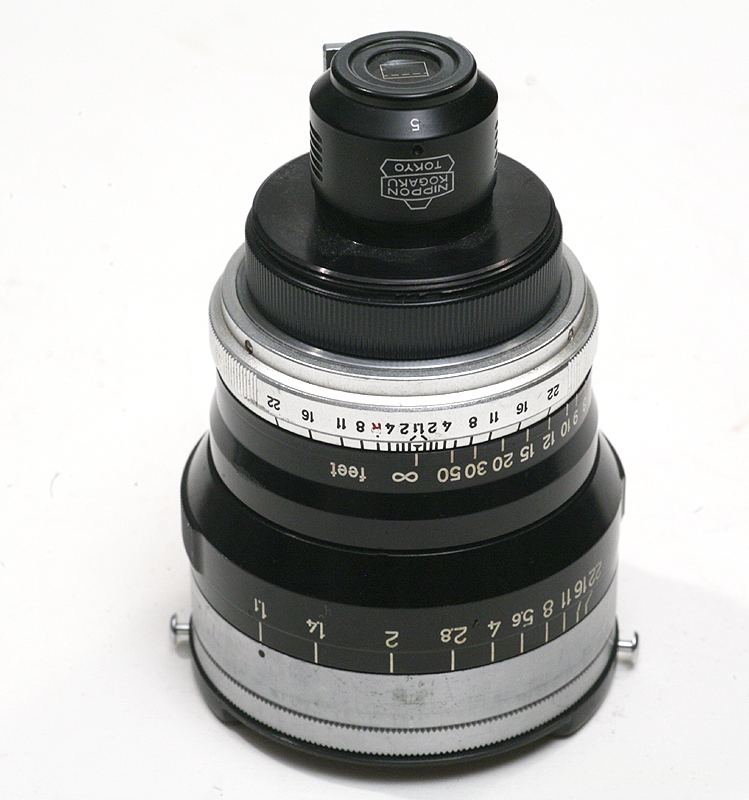 The 50/1.1 Nikkor in Leica screw mount with the finder stoed on the rear cap.