Photographica Pages
An online guide to collectable cameras and related stuff
---
500/5 Nikkor for Rangefinder

The 500/5 Nikkor was not meant for the faint of heart, unless you hired someone to carry it for you. With the shade on it measures nearly three feet long. It's weight is measured in pounds rather than ounces, 19 of them. It came in it's own hardwood carrying case and cost $550, a lot of money in the early 1950s. The shade is of the conventional reversing type, 110mm screw in, and weighs nearly a pound itself. The cap is a very heavy aluminum. The lens accepts 110mm filters. Everything about this lens is massive!
The lens is of preset design, although rumors of a manual version exist. It was released in September 1952, and listed into 1961. One example has been found finished partially in a black crinkle finish. Most are finished in a smooth black. Other than that, there are no variations in the approximate 300 examples produced. Serial numbers run from 647001 to 6472xx.
This lens, like all of the short mount lenses, require the reflex housing for use.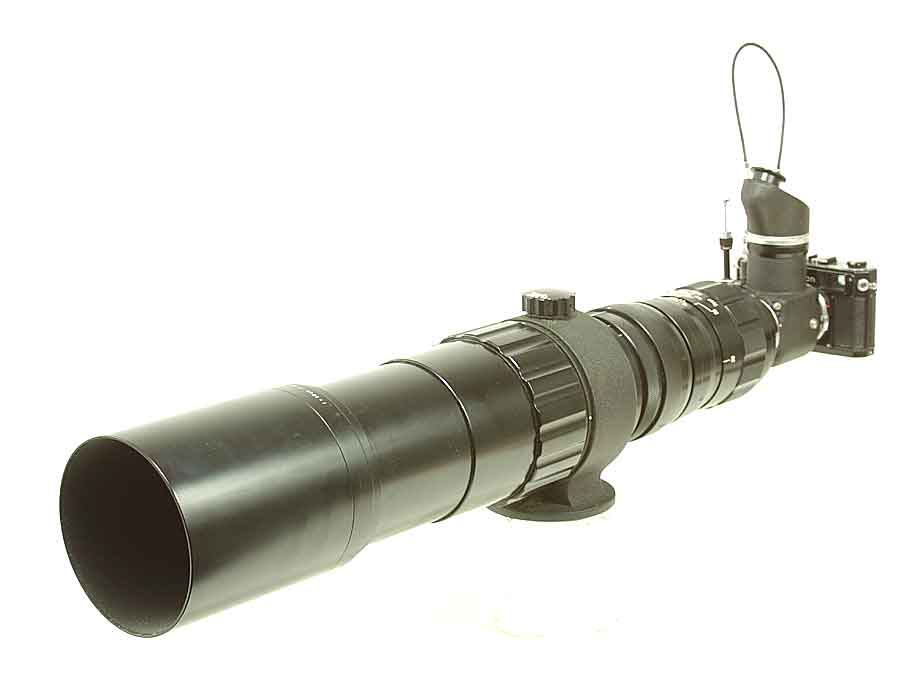 The 500/5 Nikkor mounted on the reflex housing and a camera.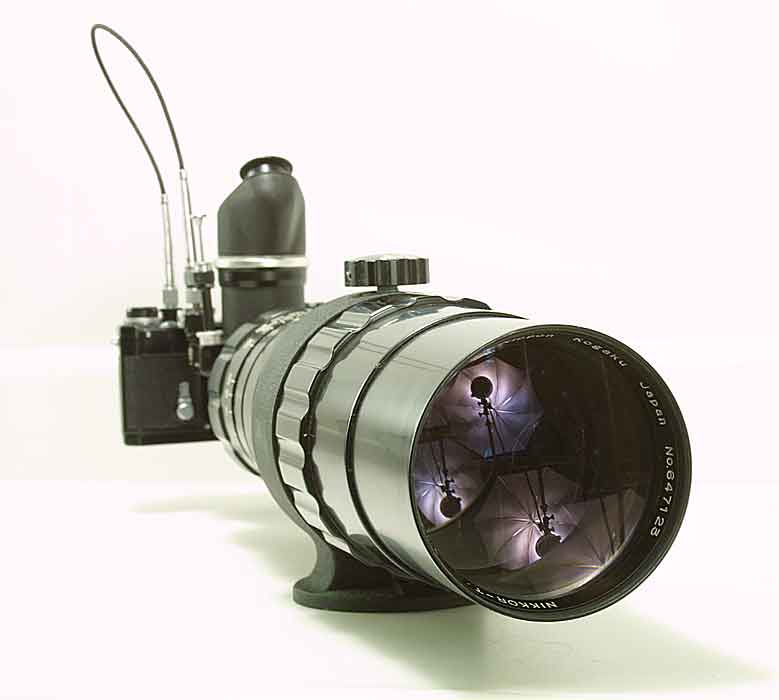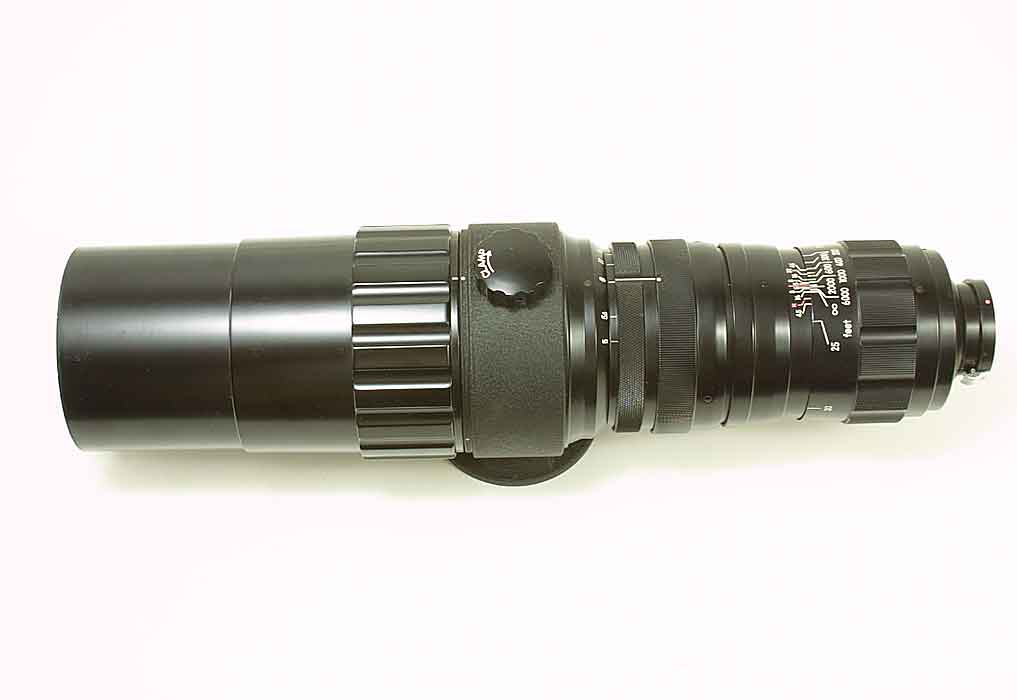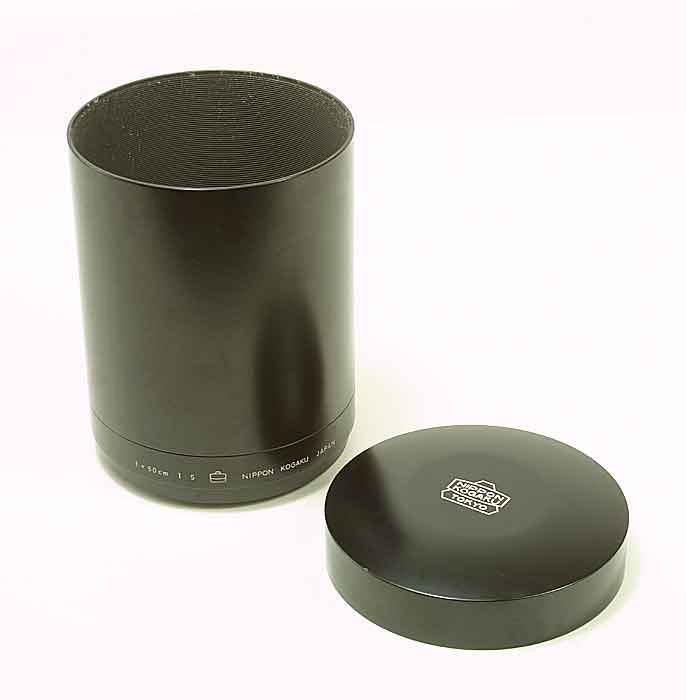 The huge shade and unique slip on cap.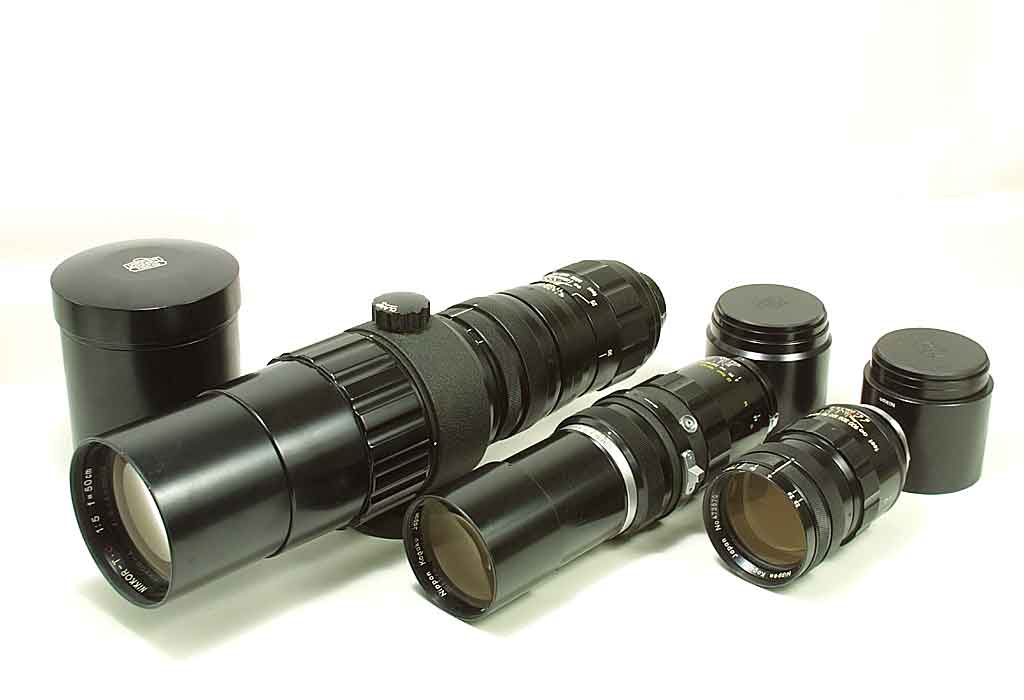 Left to right, the 50cm, the 35cm and the 18cm lenses, with their shades and caps.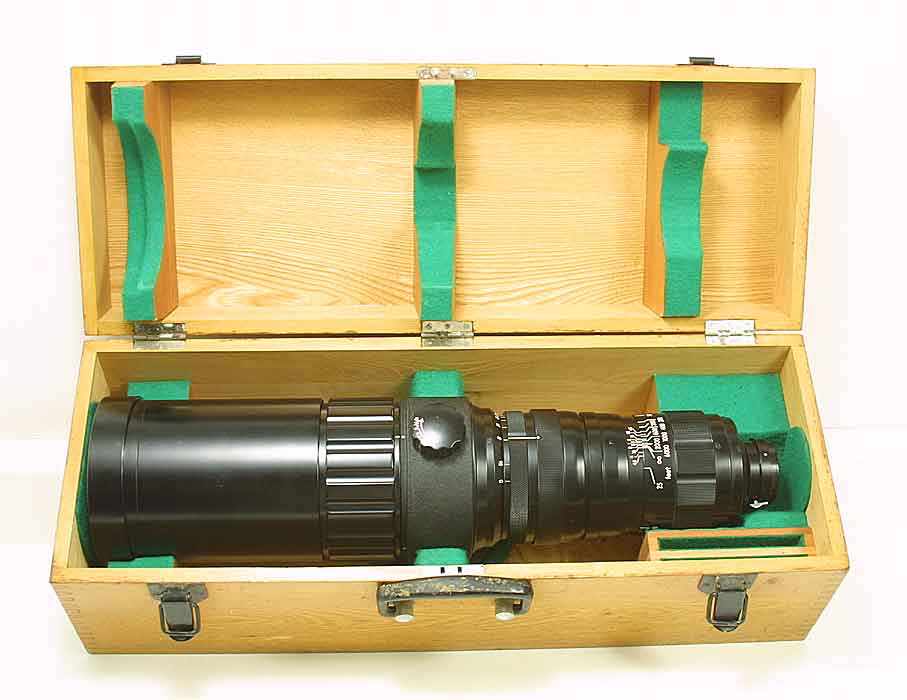 The lens in it's fitted wooden case.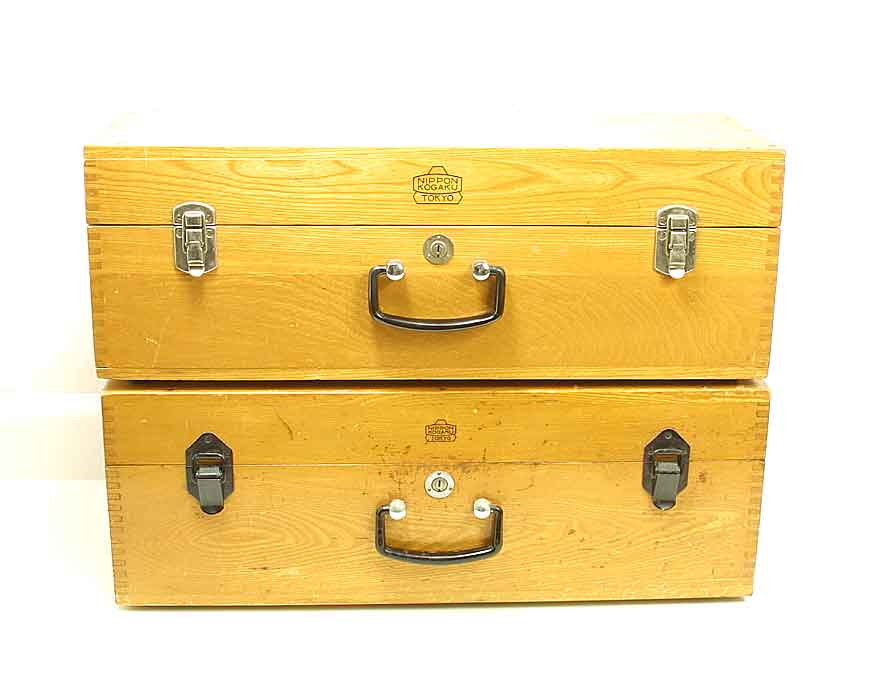 Slight difference in hardware on the wooden cases.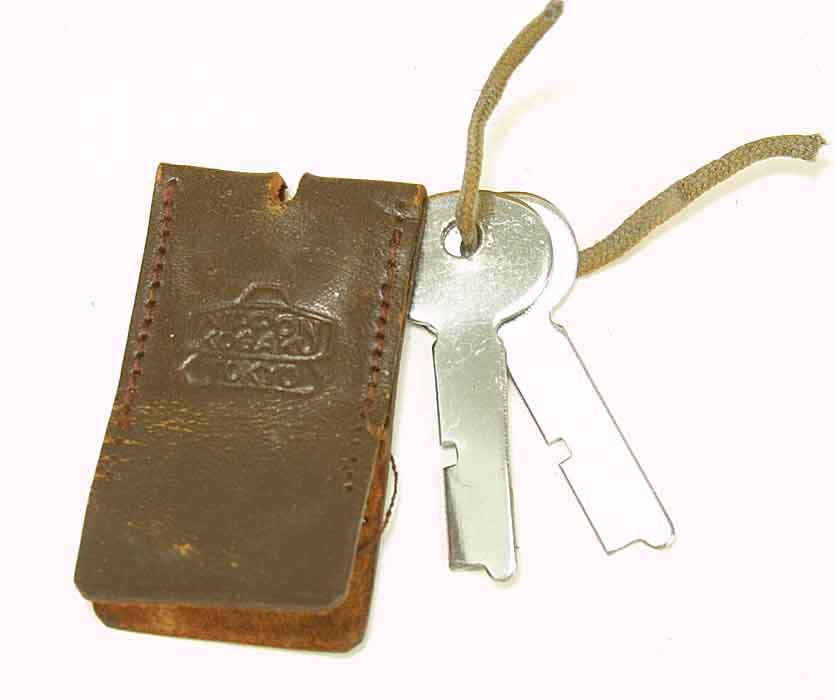 The keys to the wooden case.