Photographica Pages
An online guide to collectable cameras and related stuff
---
35/1.8 Nikkor for Rangefinder

In the 1950's, photographers began turning to the 35mm as their normal lens. In September of 1956, Nippon Kogaku released what was to be their fastest wide angle lens until they released the 35/1.4 Nikkor in 1970. The 35/1.8 was produced with a modern style of barrel that is both visually attractive, and very comfortable to use. This barrel was also used on very late 35/2.5 lenses, but not on others in the rangefinder line. It's design did become the precursor of the reflex lens barrel. Optically, it was a very modern design, utilizing Lanthanum glass to achieve flat field correction.
This lens focuses to 3 feet, uses 43mm filters, but a 48mm snap on cap. The rear cap is of extra deep design, of plastic, and marked inside "WW". It is shared with the 25/4. It also has a special shade, which is identified on the side.
While it is reasonably common, with some 8000 units produced, like most Nippon Kogaku products, there is a rare variation. The first 100 or so lenses have the aperture ring finished in black paint, with the bulk of them finished in chrome. It gives you something to look for.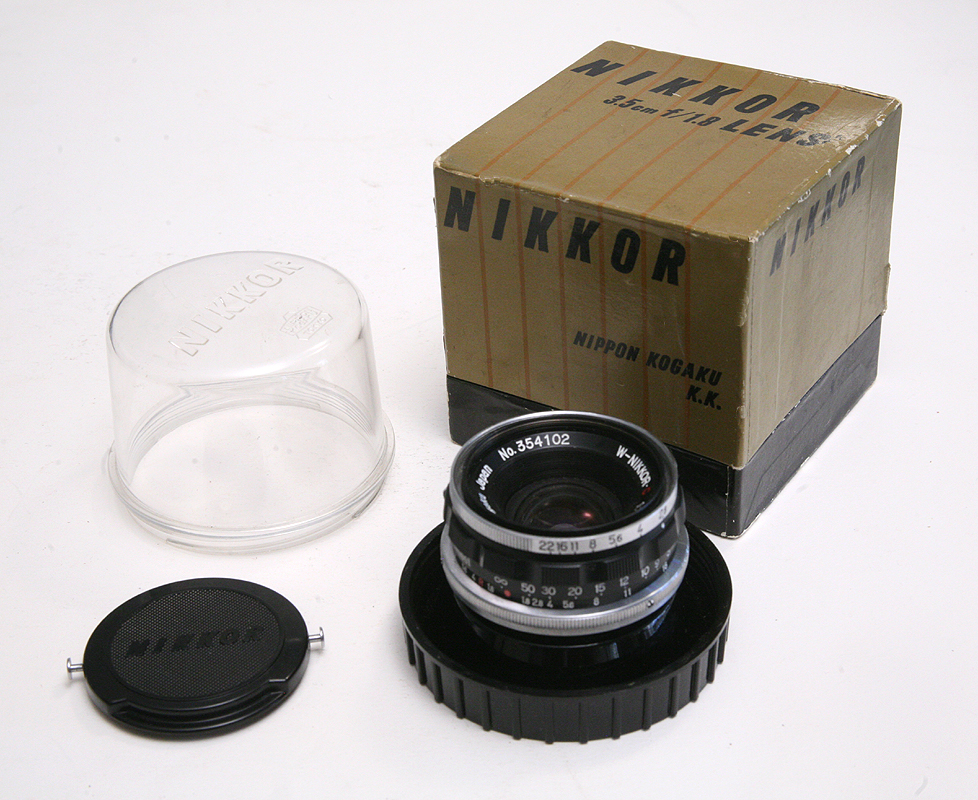 The 35/1.8 Nikkor with original box.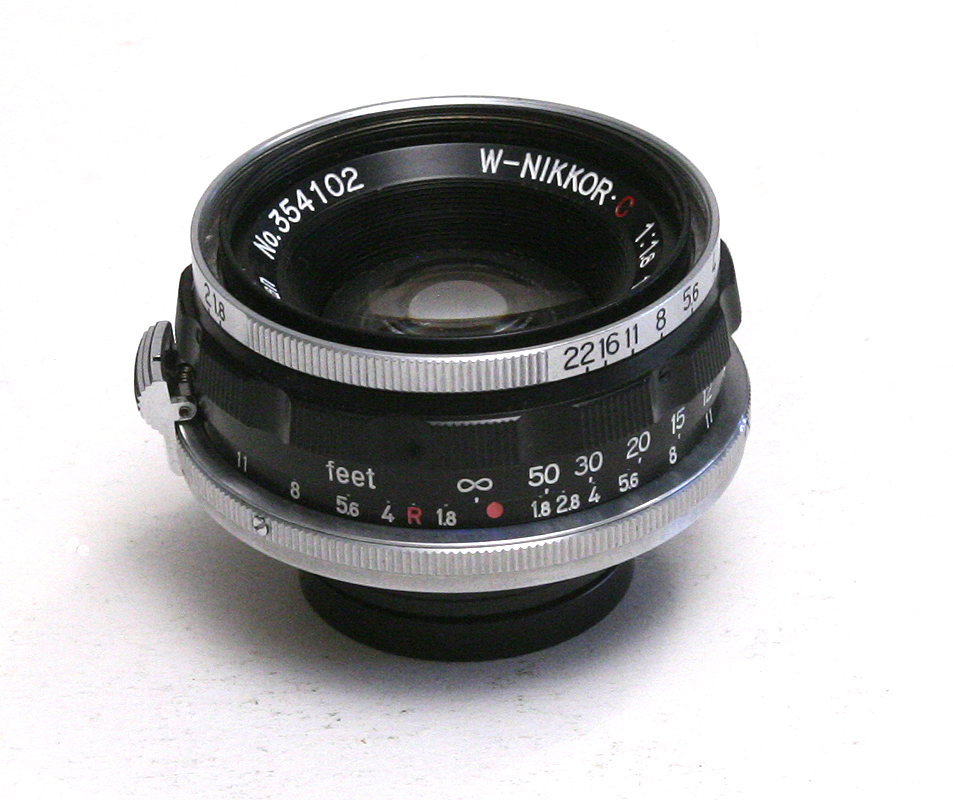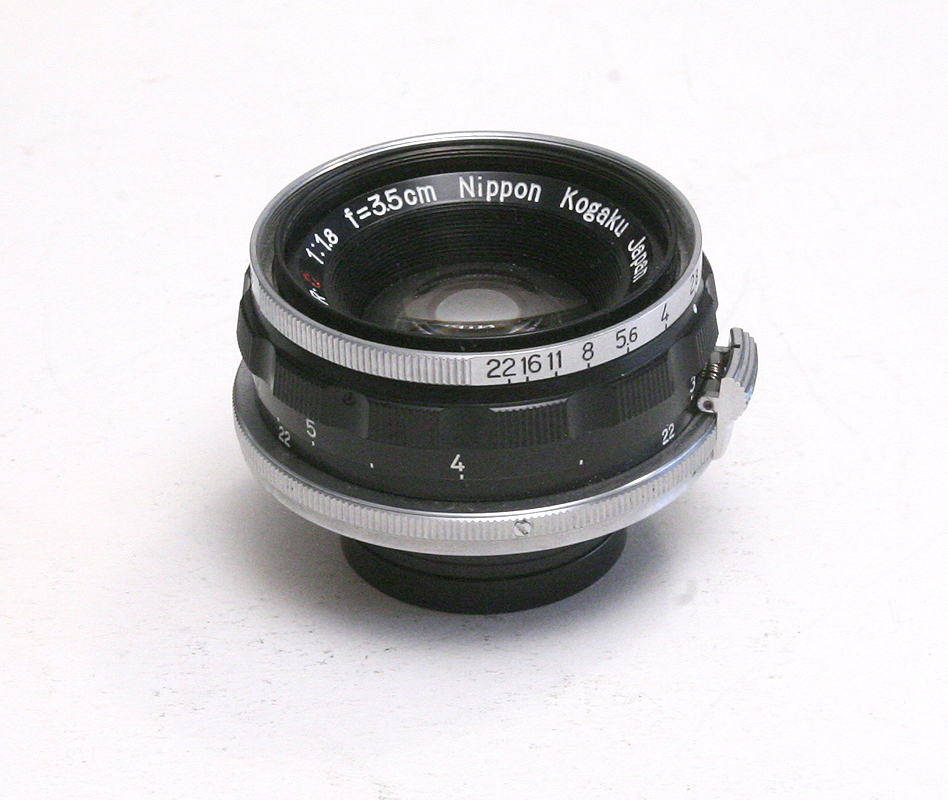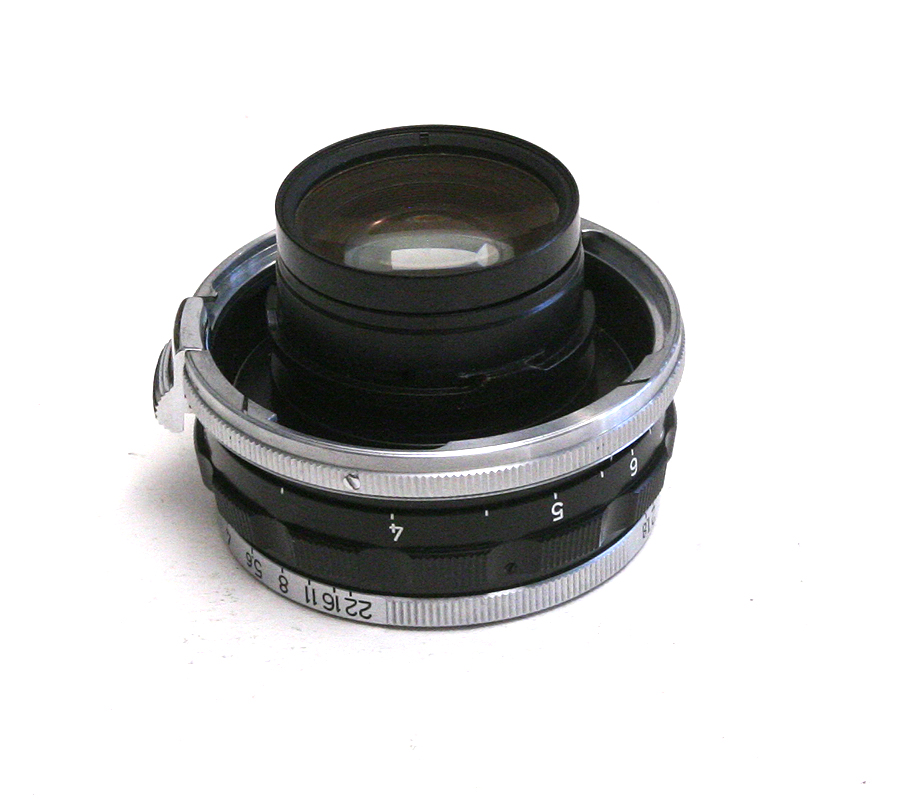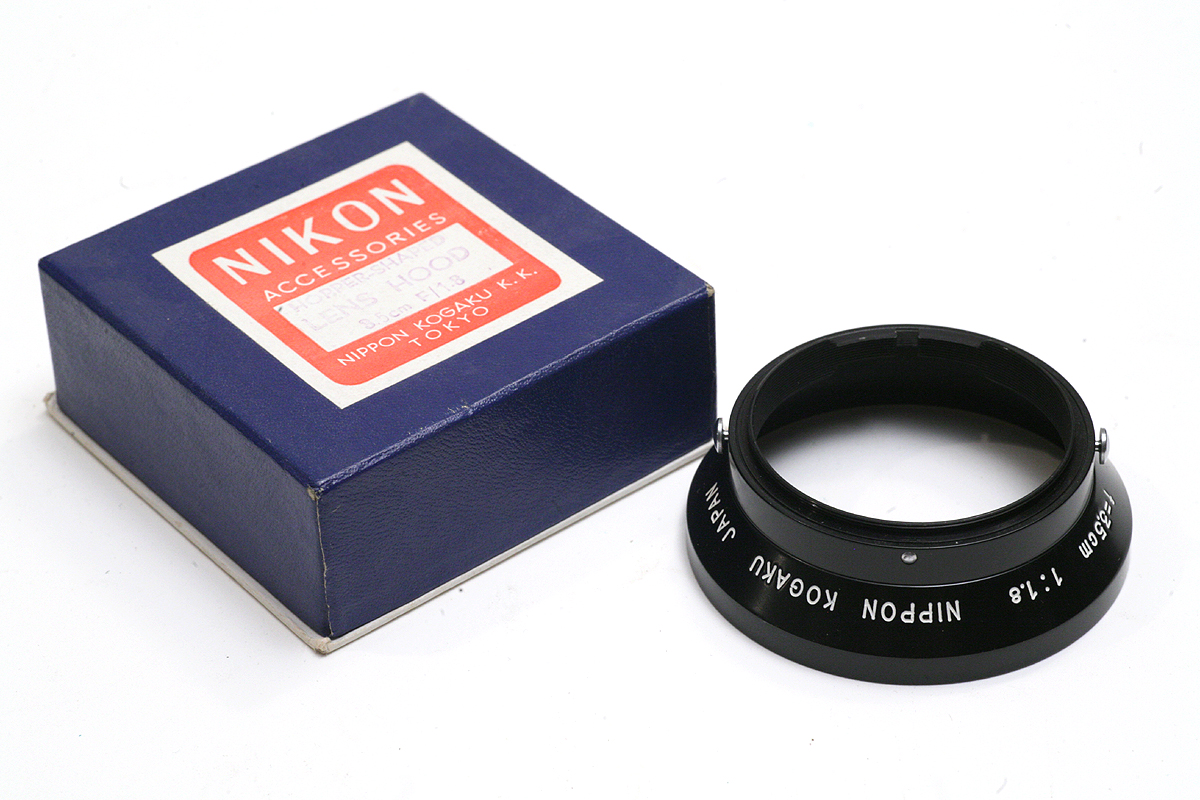 The shade, which was sold separately (and is fairly uncommon) with original box.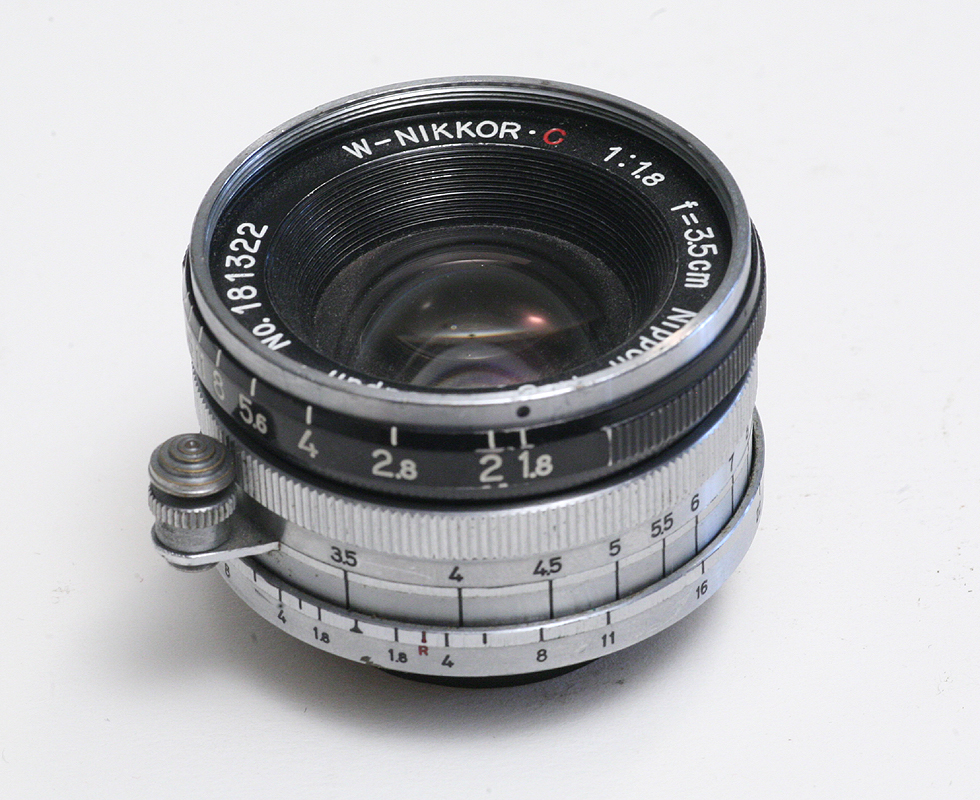 The 35/1.8 Nikkor in Leica thread mount.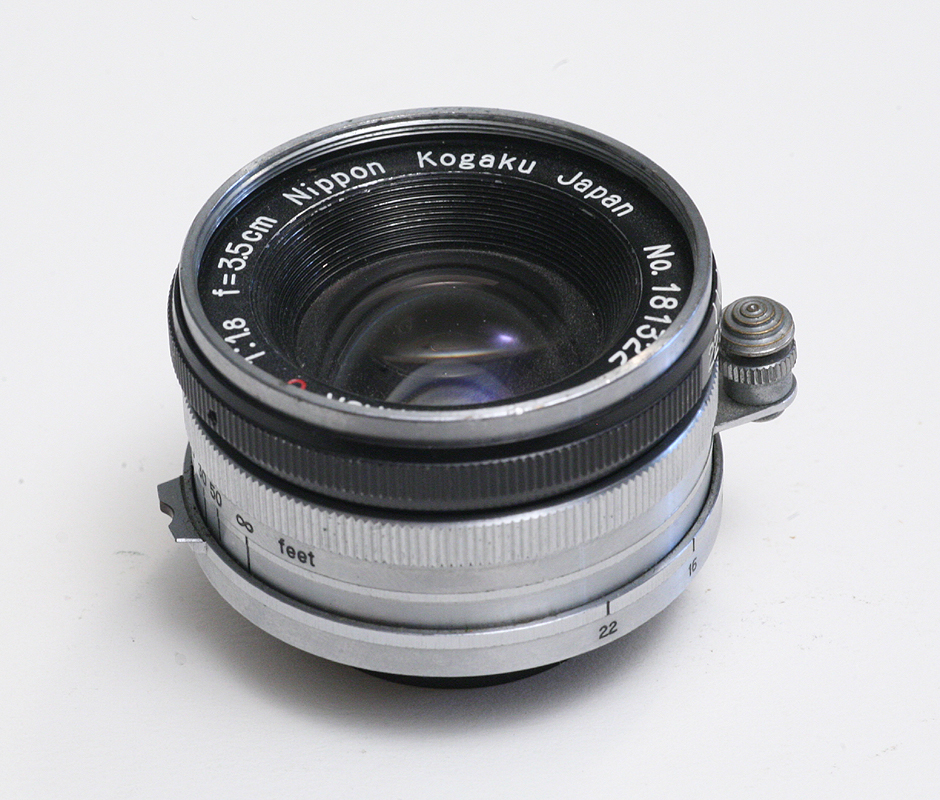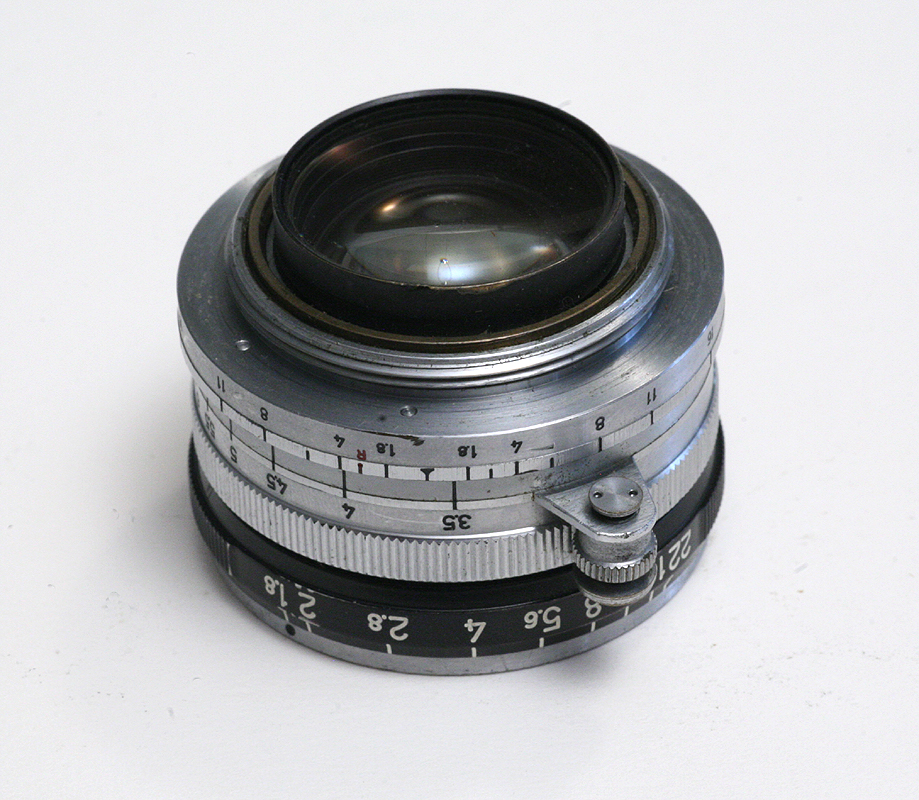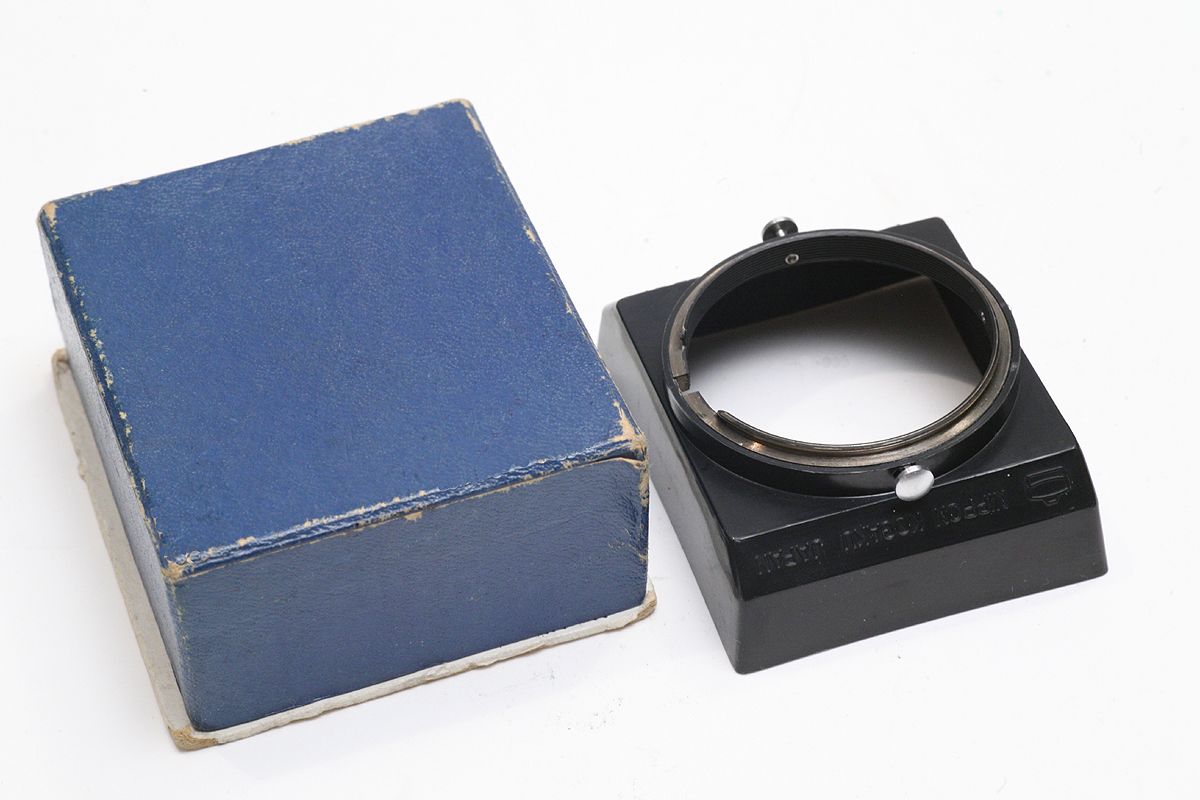 The shade, which was sold separately and is different than for the Nikon mount lens (and is very uncommon) with original box.