Photographica Pages
An online guide to collectable cameras and related stuff
---
350/4.5 Nikkor for Rangefinder

The 350/4.5 Nikkor is the only Nikon rangefinder lens to have a semi-automatic diaphragm. It was released as the sun was preparing to set on rangefinder systems around the world. However, this lens, like the rest of the short mount Nikkors, got a reprieve with the N-F tube, which allowed their continued use with the new Nikon F, until it's own long lenses were finally released.
The lens was listed in price sheets until 1964, but there are no known variations except those seen in photos in some literature. They show a lens finished in black crinkle paint, as opposed to the regular smooth black finish, and a black aperture scale instead of chrome. The shade can be found in both finishes, however. It is a reversible 82mm screw in type, which doubles as a series IX filter holder.
Serial numbers run from 354500 to 3551xx for a production of about 650 lenses. Weight was 59 ounces, and cost was $398.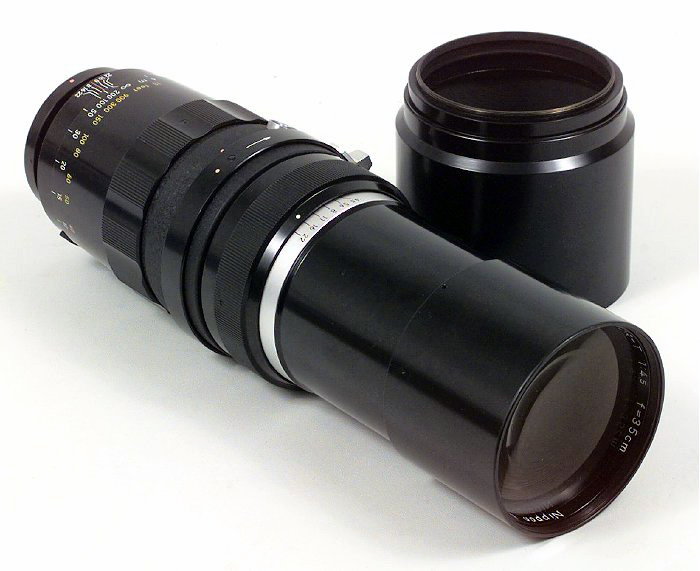 The 350/4.5 Nikkor and it's shade.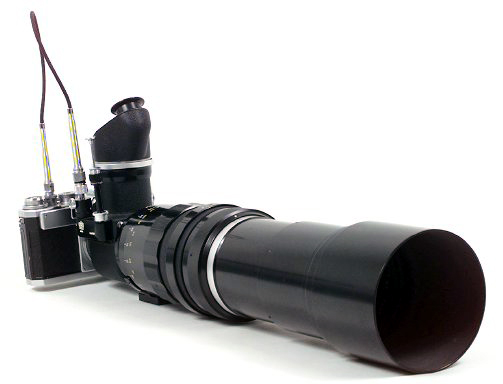 The 350 mounted on a Reflex Housing 2 and an S4.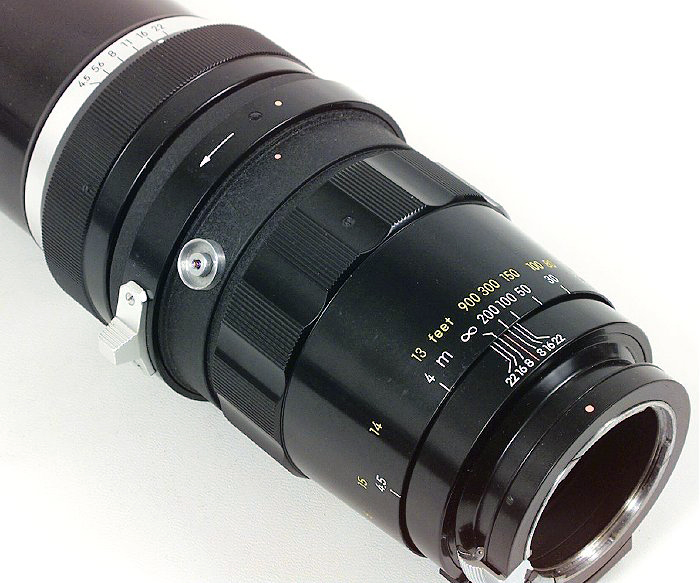 A close up of the semi-automatic diaphragm.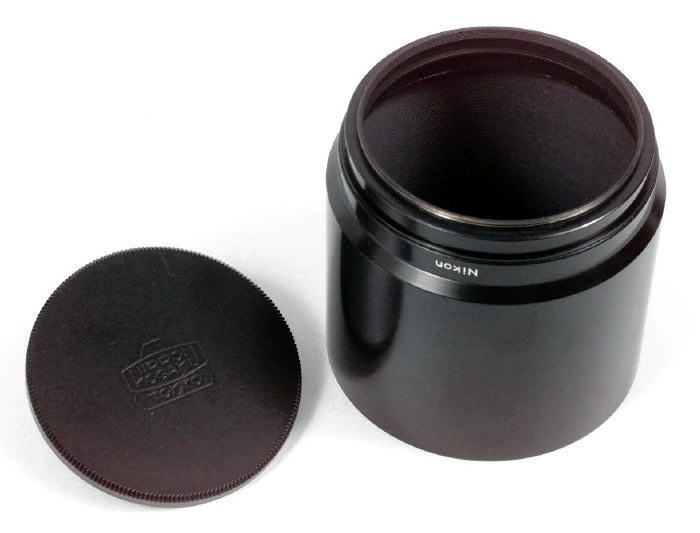 The smooth finish shade and the screw on cap.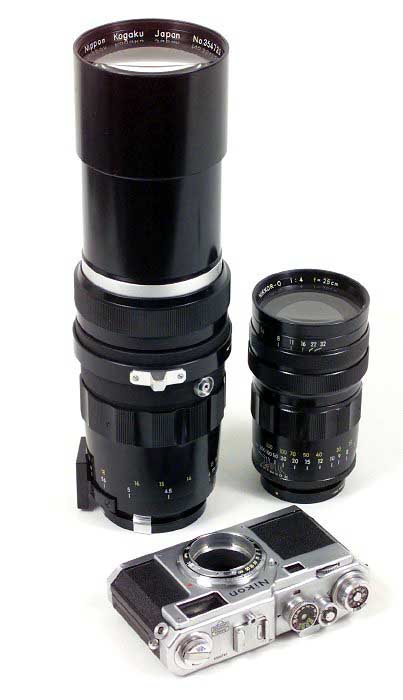 A comparison of the 350/4.5 Nikkor and the 250/4.