Photographica Pages
An online guide to collectable cameras and related stuff
---
25/4 Nikkor for Rangefinder

In November of 1953, Nippon Kogaku introduced the 25/4 Nikkor. A symetrical four element design, it was extremely compact and light. Serial numbers start at 402500, and go to approximately 403500, for a total of about 2500. The lens was changed from chrome over brass barrel, to a black finish over alloy barrel at around 403500.
The lens was provided with a finder, which is black and chrome. The cap and lens shade areattached via two studs on the outside front ring of the lens, on which they bayonet. The rear cap is extra deep, and is shared with the 35/1.8. The plastic caps found for later lenses have "WW" in bottom. The case has a felt covered insert for the finder, and a leather insert for the shade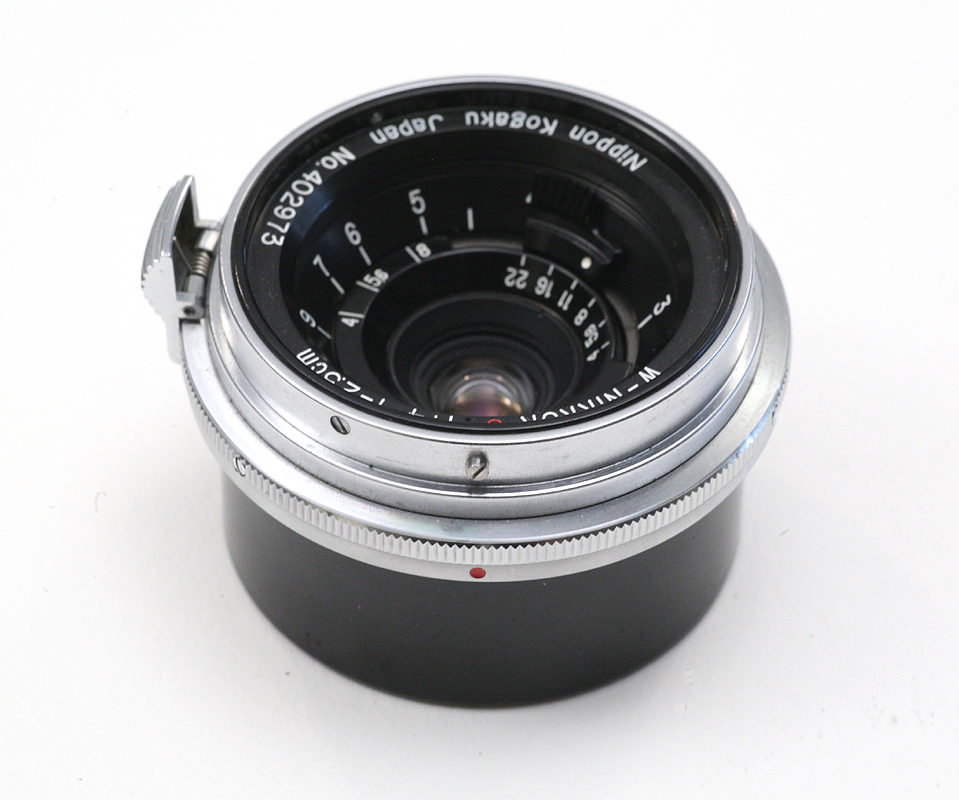 The 25/4 Nikkor for rangefinder in chrome finish.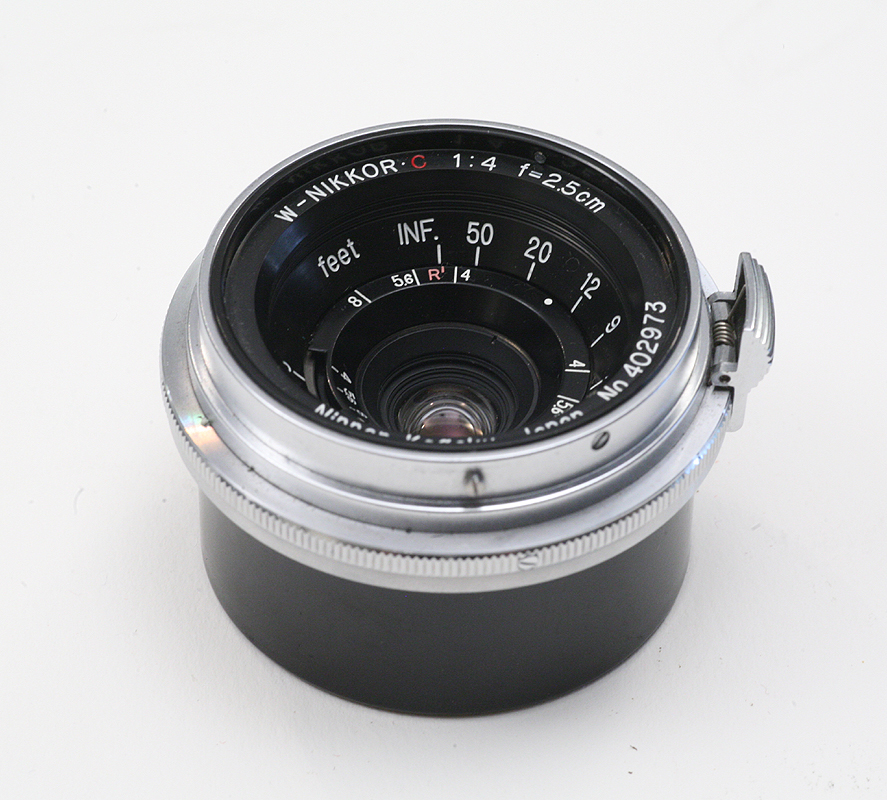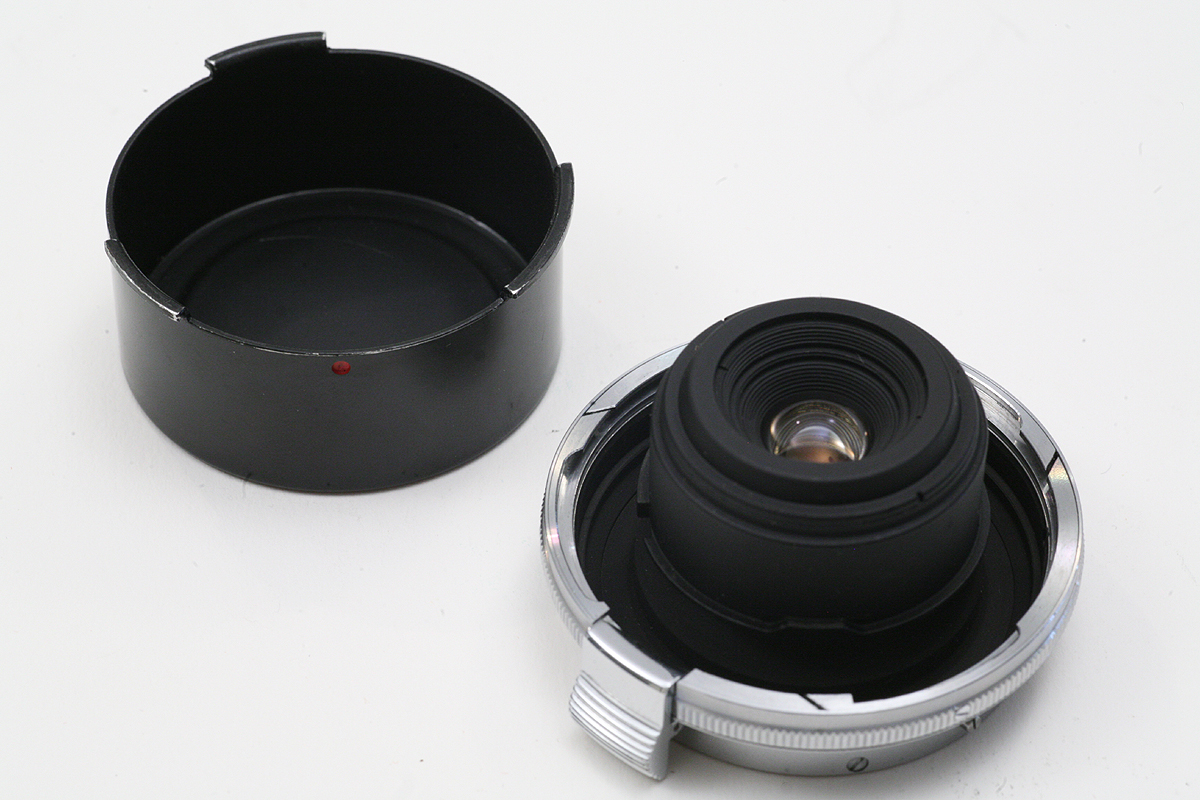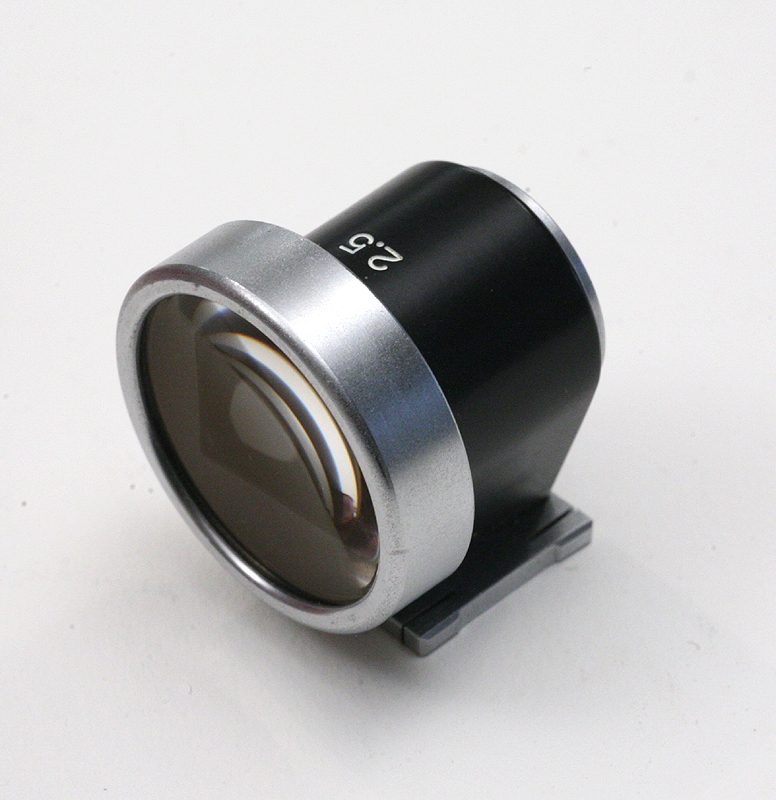 Thefinder for the 25/4 Nikkor.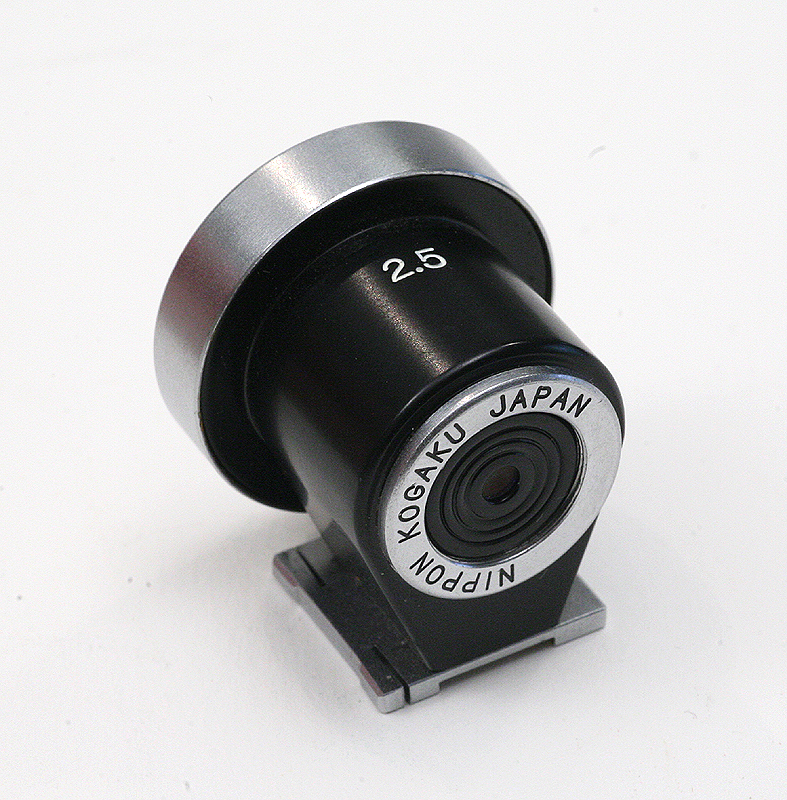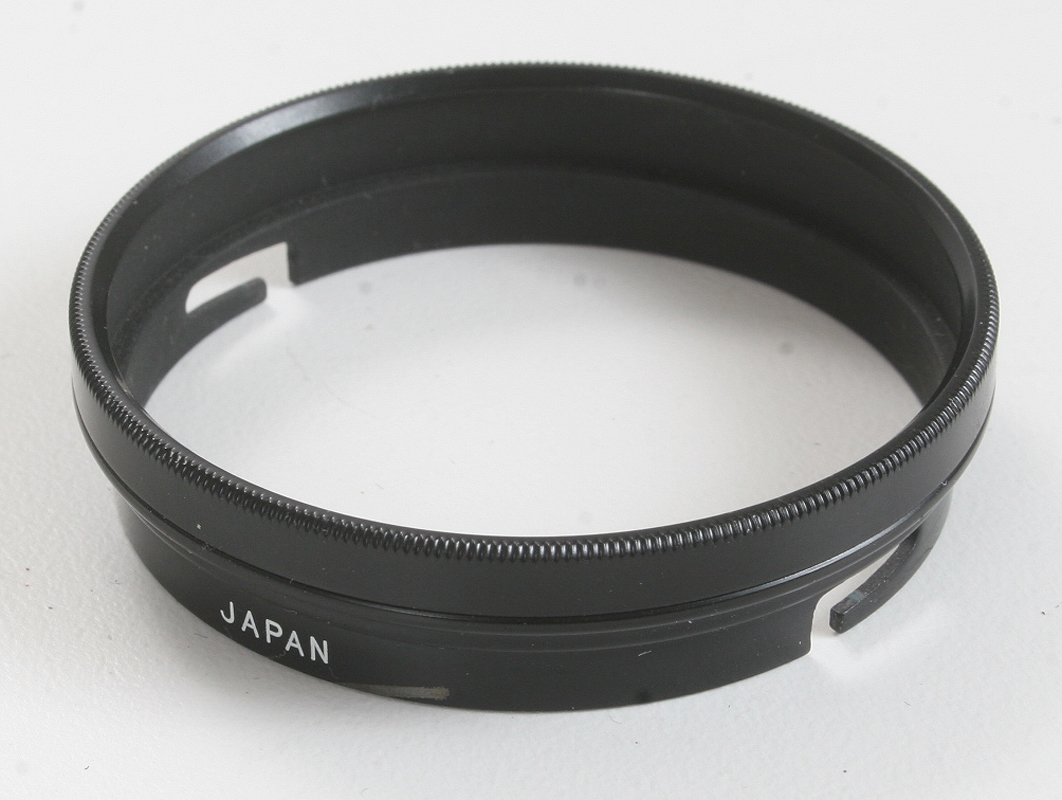 The shade for the 25/4 Nikkopr, which bayonets onto the lugs on the front rim of the barrel.