Photographica Pages
An online guide to collectable cameras and related stuff
---
180/2.5 Nikkor for Rangefinder

Probably the most useful of the short mount Nikkors would have to be the 180/2.5. Long after the rangefinder system faded into history, many photographers continued to use their 180/2.5 lenses with N-F adapters on their Nikon Fs. I find more in older F systems than in rangefinder systems.
Introduced in November 1953, it was an answer to the Zeiss 180/2.8 Sonnar. Like the Zeiss, it was heavy (60 ounces) and expensive ($400). Aside from differences in knurling on the focusing ring, and differences in the scale, the lens went unchanged during it's 10 year production.
Serial numbers start at 373500, ending before 37400. A second set of numbers from 473500 to 474xxx. Total production is about 1200 units
This lens used series IX filters in the combination shade and filter holder. The shade is 82mm thread, and reverses over the lens for storage with a cap screwed on the end.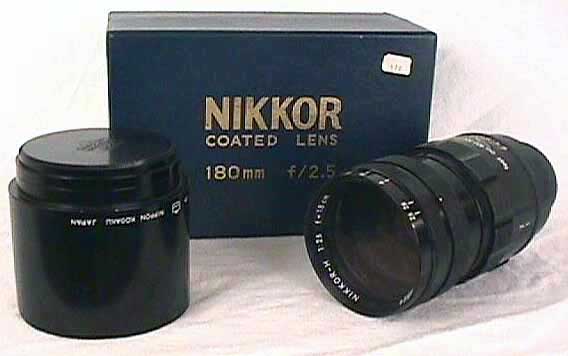 The 180/2.5 Nikkor, shown with shade, shade cap and original box.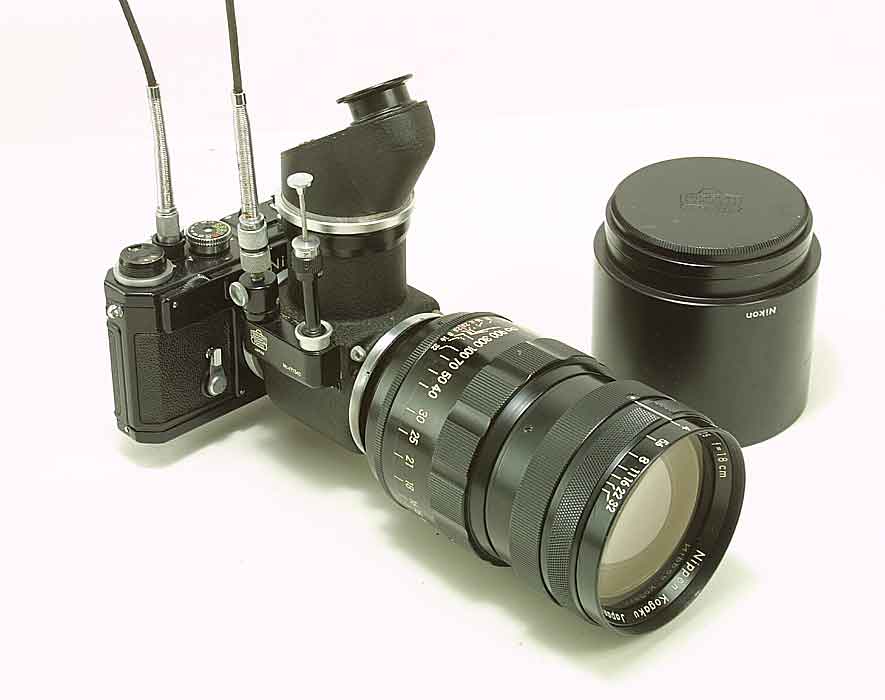 The 180 with the Reflex Housing II on a black S3.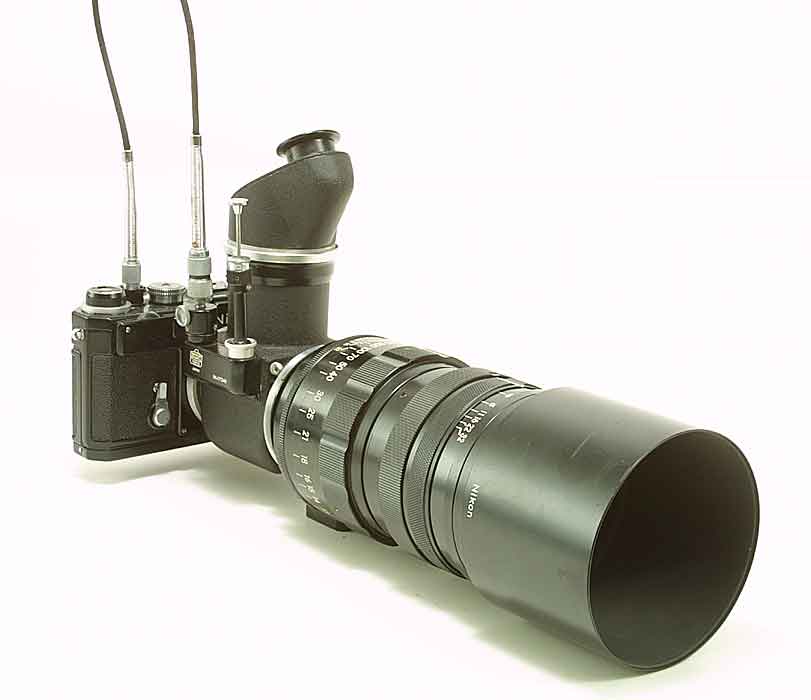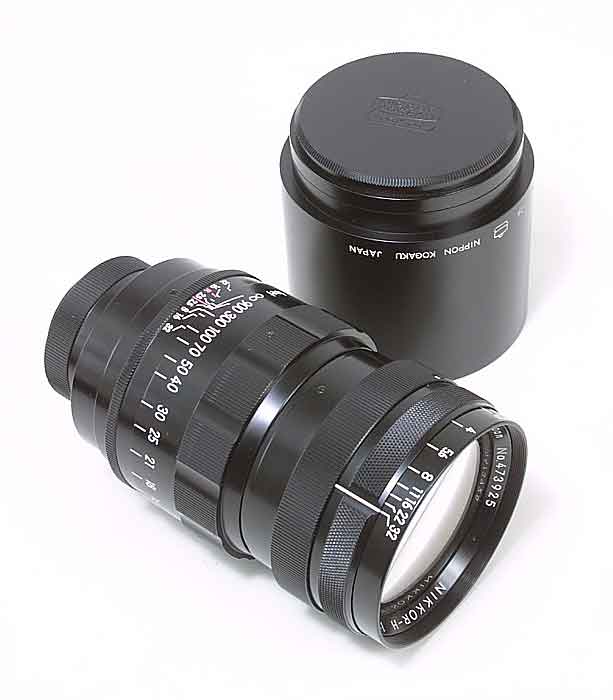 The 180/2.5 in thread mount for Leica Visoflex.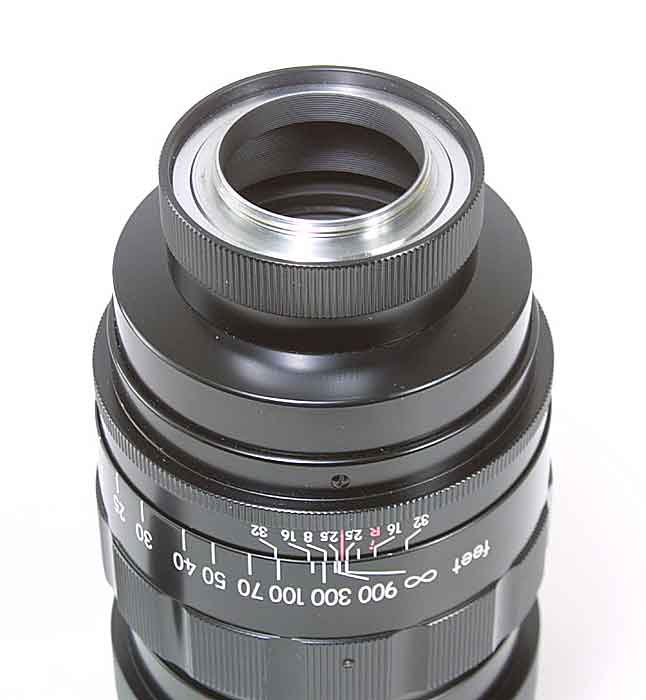 A look at the Visoflex mount.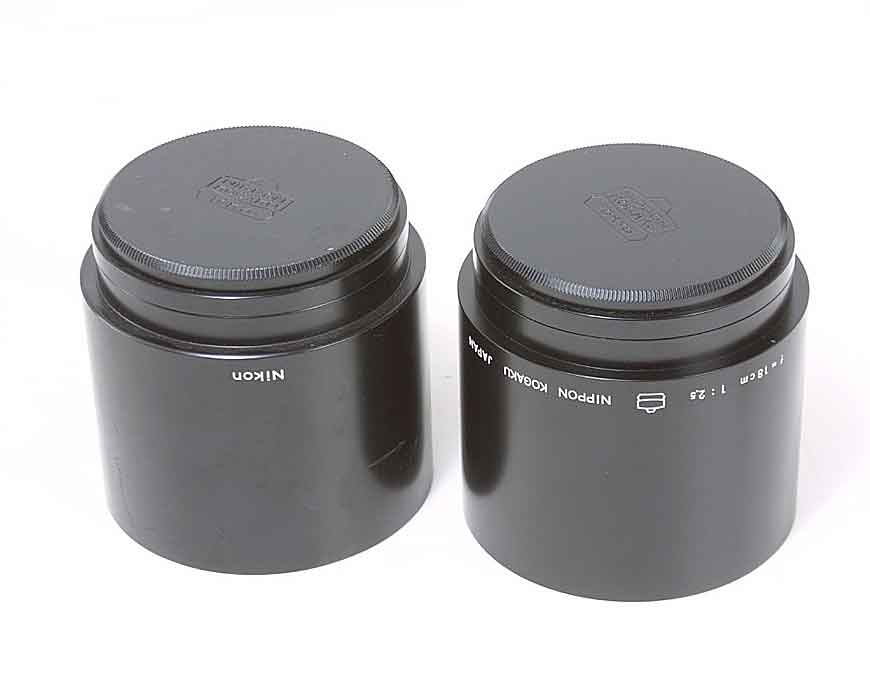 Two different styles of lens shades.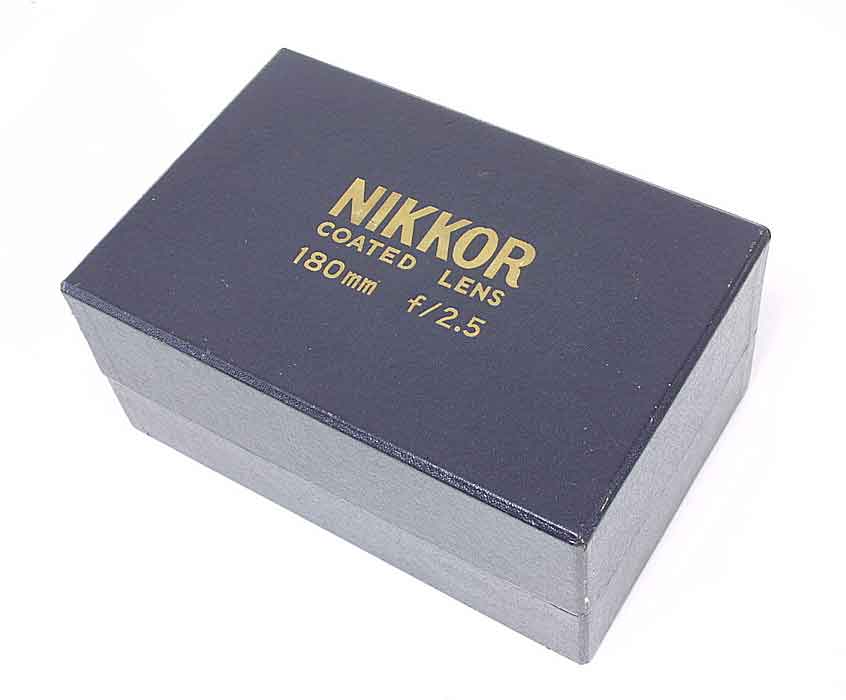 The box.