Photographica Pages
An online guide to collectable cameras and related stuff
---
105/4 Nikkor for Rangefinder

Every company that produces goods, and particularly ones that are innovative in product design make marketing mistakes. Ford built Edsels. Coca-Cola gave us New Coke (which accidentally turned out to be a great move as we were oh-so grateful to get Old Coke back). In 1956 Nikon introduced the Stereo-Nikkor. And in June of 1959, they did it again with the 105/4.
It was a modern day (at least in 1959) Mountain Elmar. It was cheap at $79.50, cheaper than the 50/2 ($125) or 35/3.5 ($89.50). It was light at a mere 9 ounces. However, it was not popular, and only 2000 of them were built. An identical lens was built for Nikon F, and it wasn't popular in this mount either. Oddly enough, the lens was of preset design, which is no advantage without reflex viewing. This indicates to me that the lens was initially designed for the F, but was built in rangefinder mount while awaiting design completion on the camera.
Serial numbers begin at 408500 and run through 410500. Lens shade and front cap are 34.5mm clip on, and the lens uses 34.5mm filters.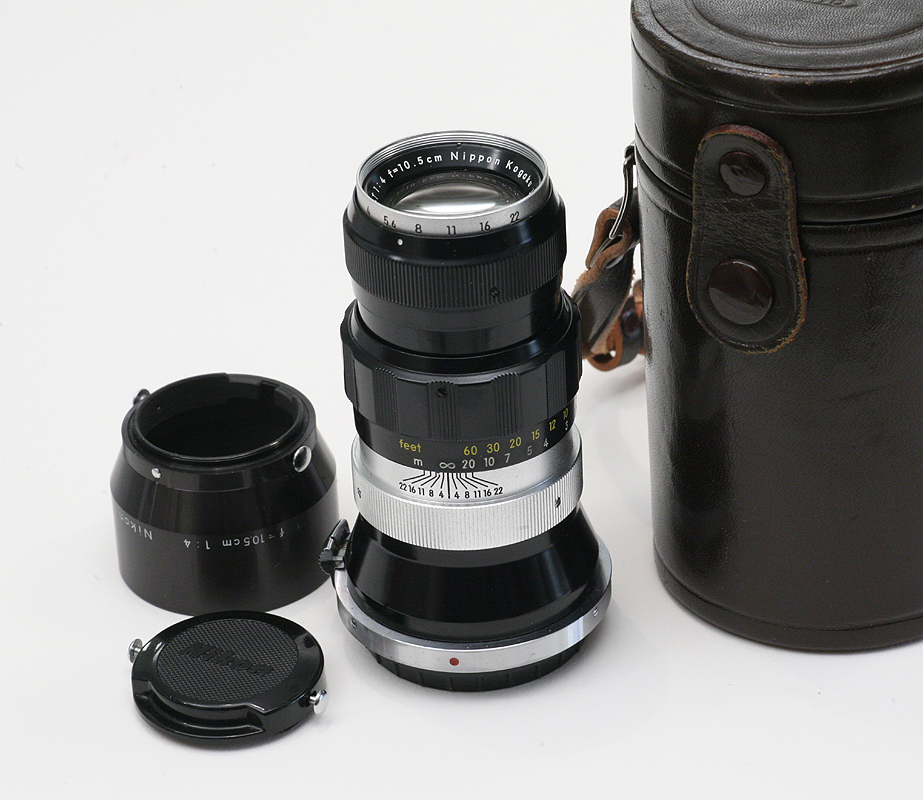 The 105/4 Nikkor in Nikon RF mount.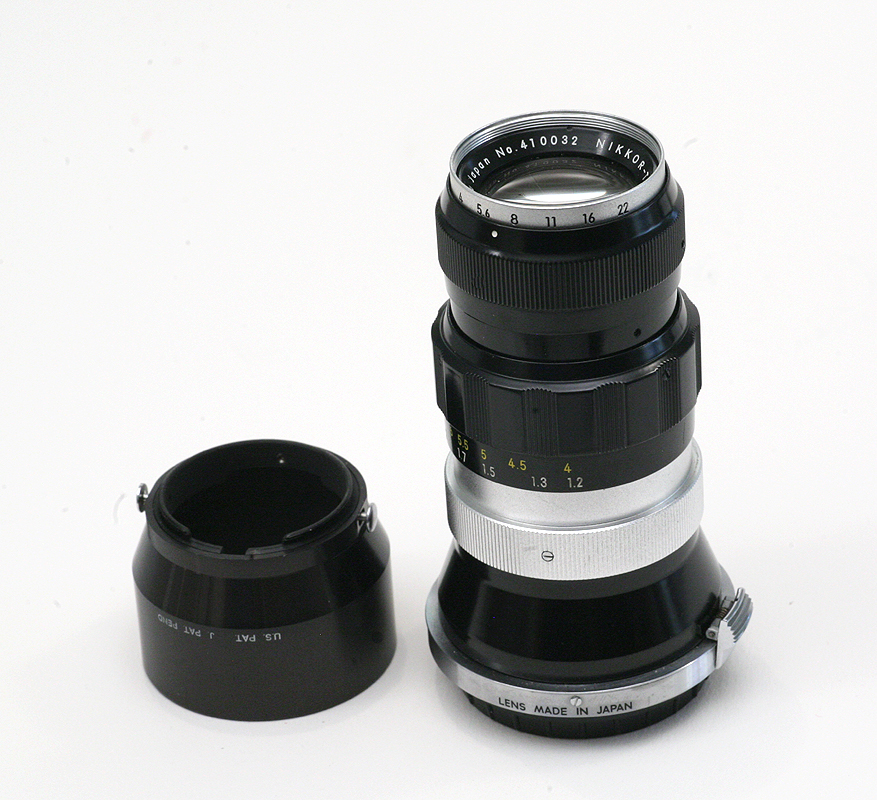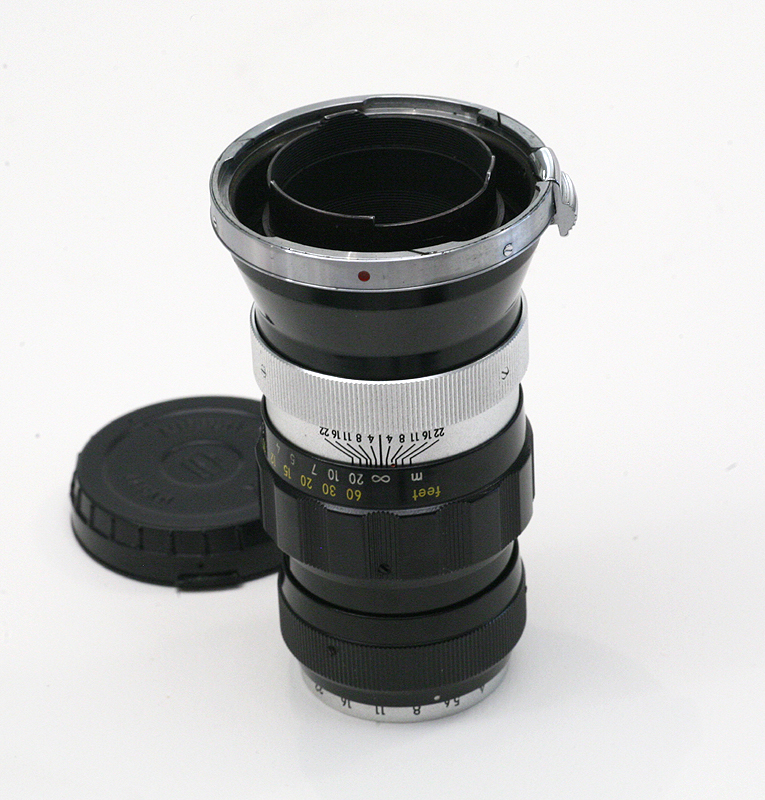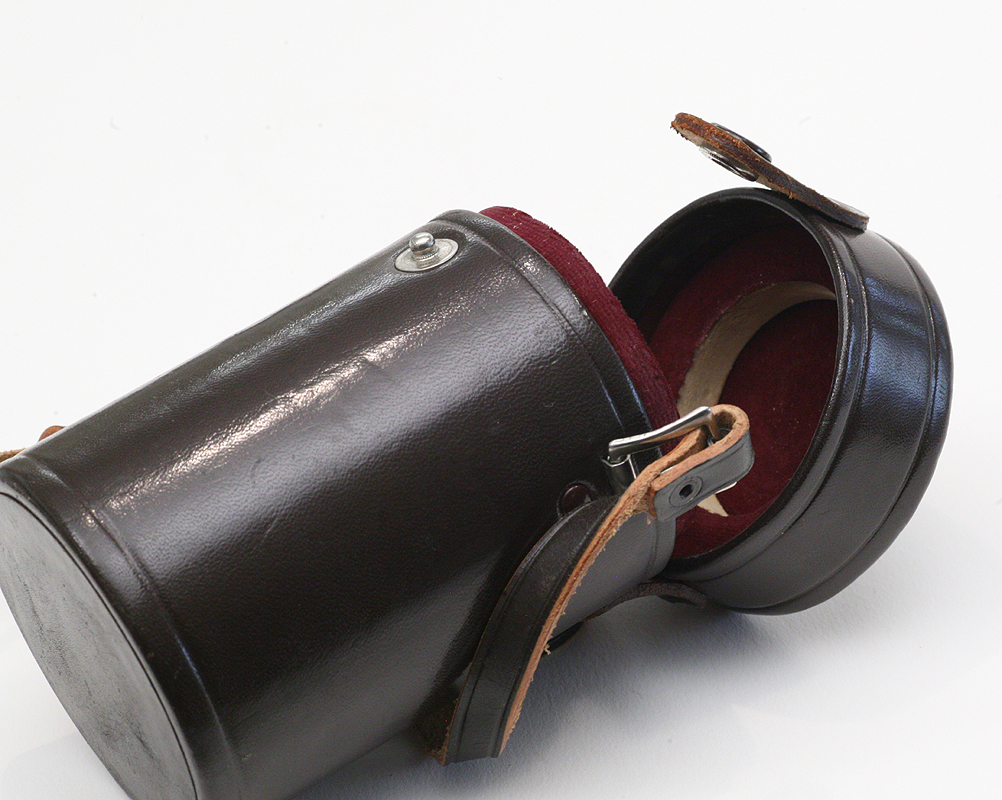 The case, with an insert in the lid to support the tiny lens head.