Photographica Pages
An online guide to collectable cameras and related stuff
---
105/2.5 Nikkor for Rangefinder

In december 1953 Nippon Kogaku introduced the 105/2.5 Nikkor. Initially it had two stud on the end of the barrel of the lens, and the shade bayoneted onto those pins. This lens was supplied with a slip on metal cap. Later lenses lacked the pins, and 52mm clip on shade and cap were used.
Serial numbers fall into blocks between 812xxx - 821xxx, then 912xxx- 924xxx. About 22,000 were produced.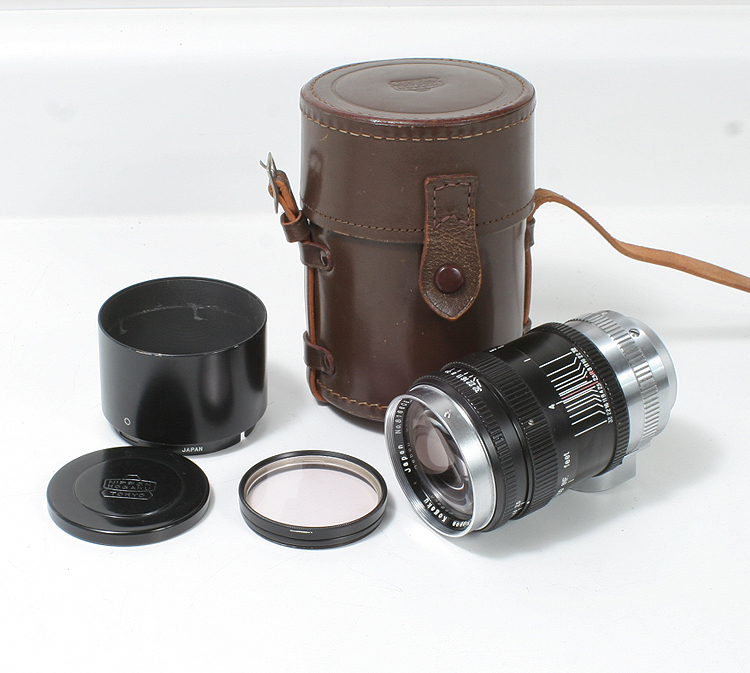 An earlier 105/2.5 Nikkor with the pins on the barrel, with the shade, filter holder and front cap. This one happens to be in Leica thread mount.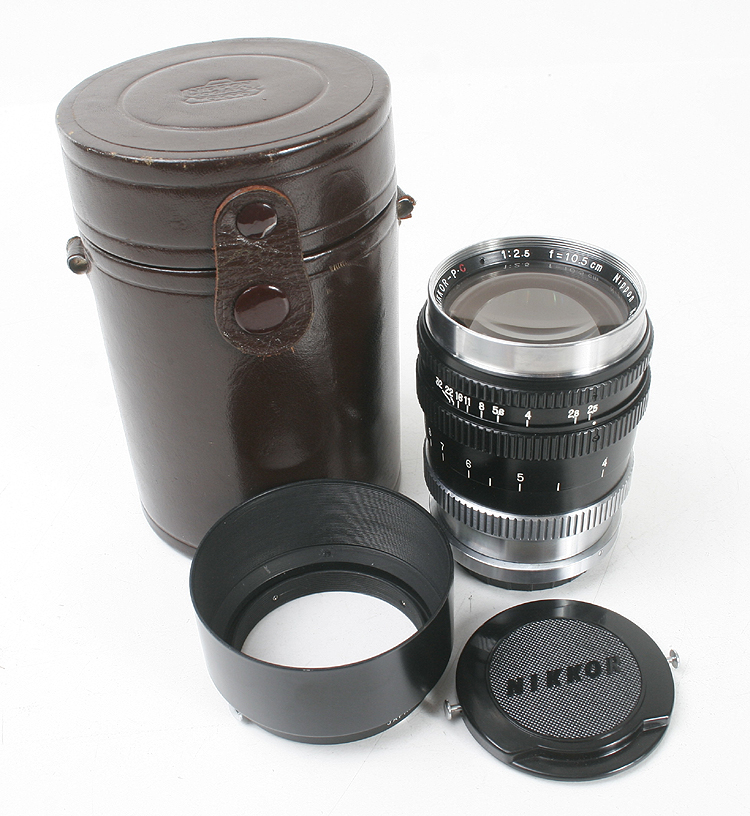 An later lacking the pins on the barrel, with clip on shade, case and clip on front cap.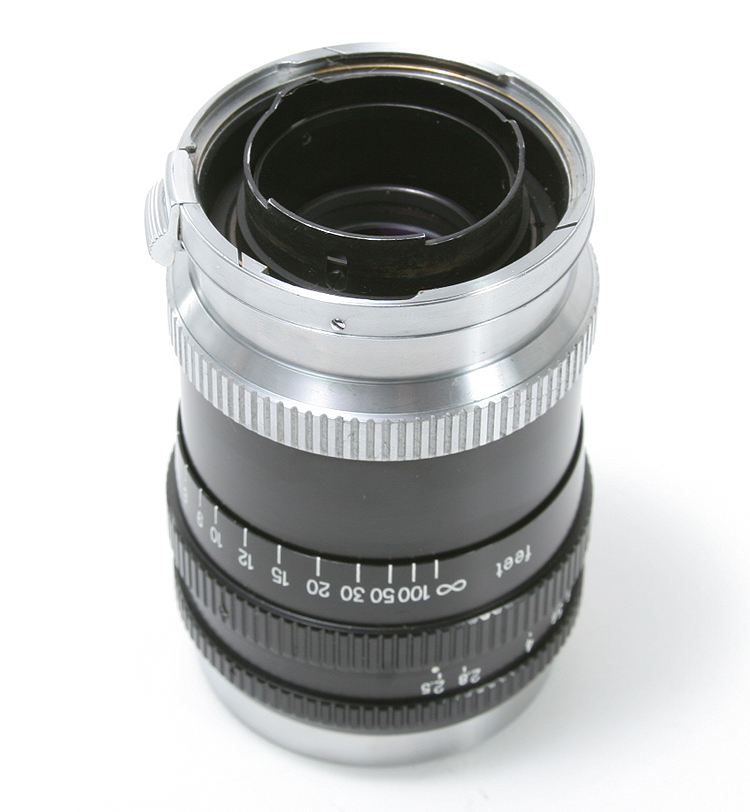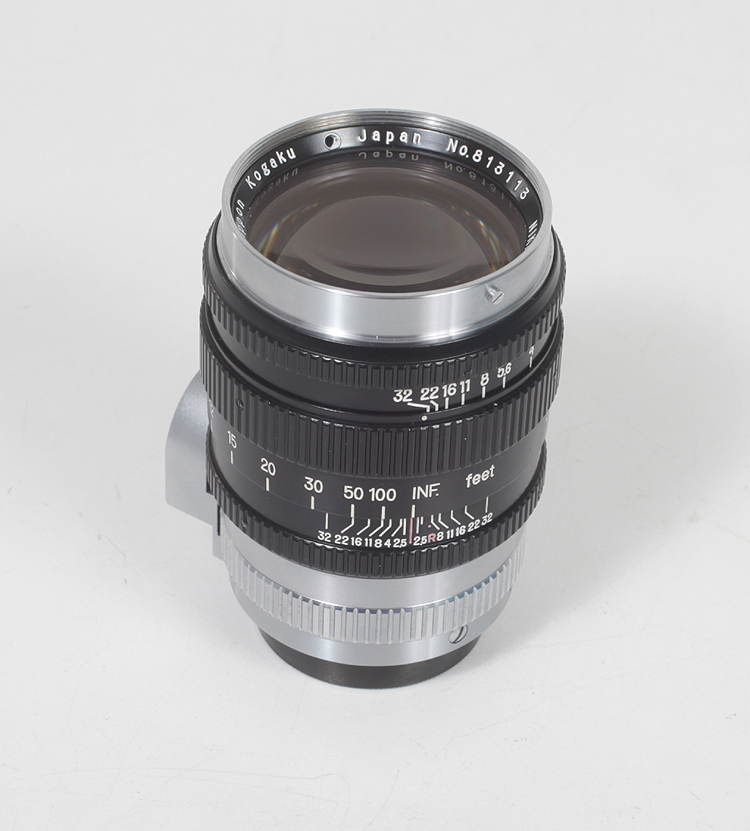 A 105/2.5 Nikkor in Leica thread mount.