Photographica Pages
An online guide to collectable cameras and related stuff
---
Peerless (Nicca)

In 1949 Peerless Camera Stores ordered a batch of Nicca Type-3 cameras with custom engraving. They were fitted with Sun Sophia 50/2 lenses. The accessory shoe has only three screws, like the earlier model Nicca Original, yet it is engraved "Type-3" on the top, like later models.
This camera was made in a very small quantity. All three of the serial numbers I have seen fall well within 100 numbers.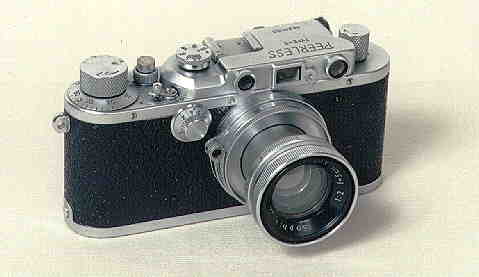 The Peerless with 50/2 Sun Sophia lens.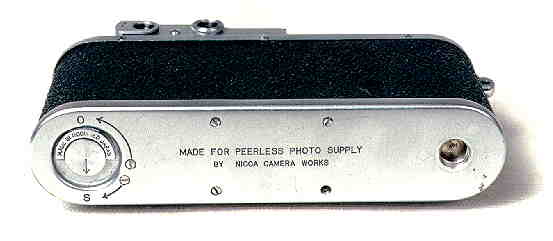 The engraving found on the baseplate.