Photographica Pages
An online guide to collectable cameras and related stuff
---
Leica Reporter ( Leica FF and GG)

In 1933 Leitz introduced the Reporter model, known as the FF (based on the Leica F) and later the GG (based on the Leica G). The ends of the camera were modified to accept 10 meters of film, enough for 250 exposures. Under the wind knob is a counter that runs up to 250. The production was understandably low, and these cameras are highly sought today. The majority were finished in black, but a few were produced in chrome for the American market. Some were also built to accept an electric motor drive, but there are fewer motors available than motor capable cameras.
Production officially ceased in 1942, but reporters were built and sold as late as 1953. The first two cameras, assembled in 1933, were based on the model D, and lack slow speeds. Total production was 983 cameras.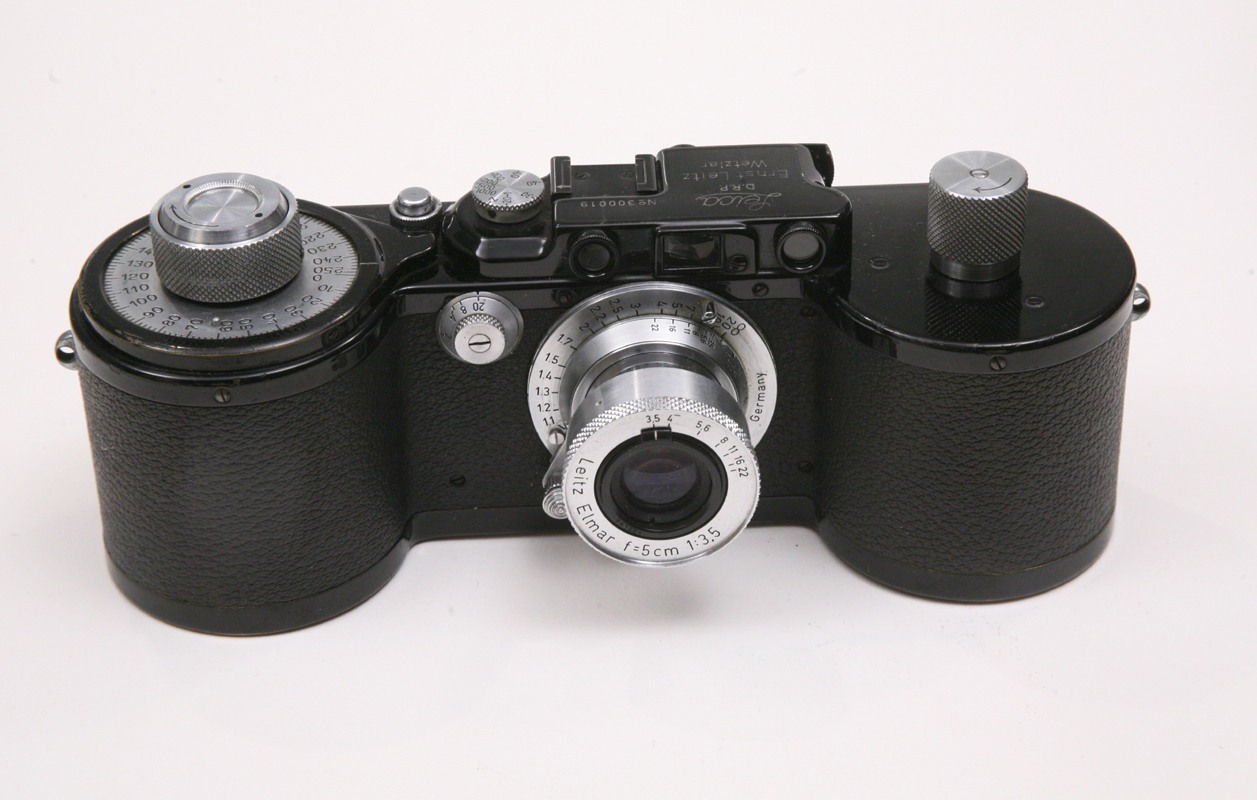 Leica Reporter GG, with special 50/3.5 Elmar.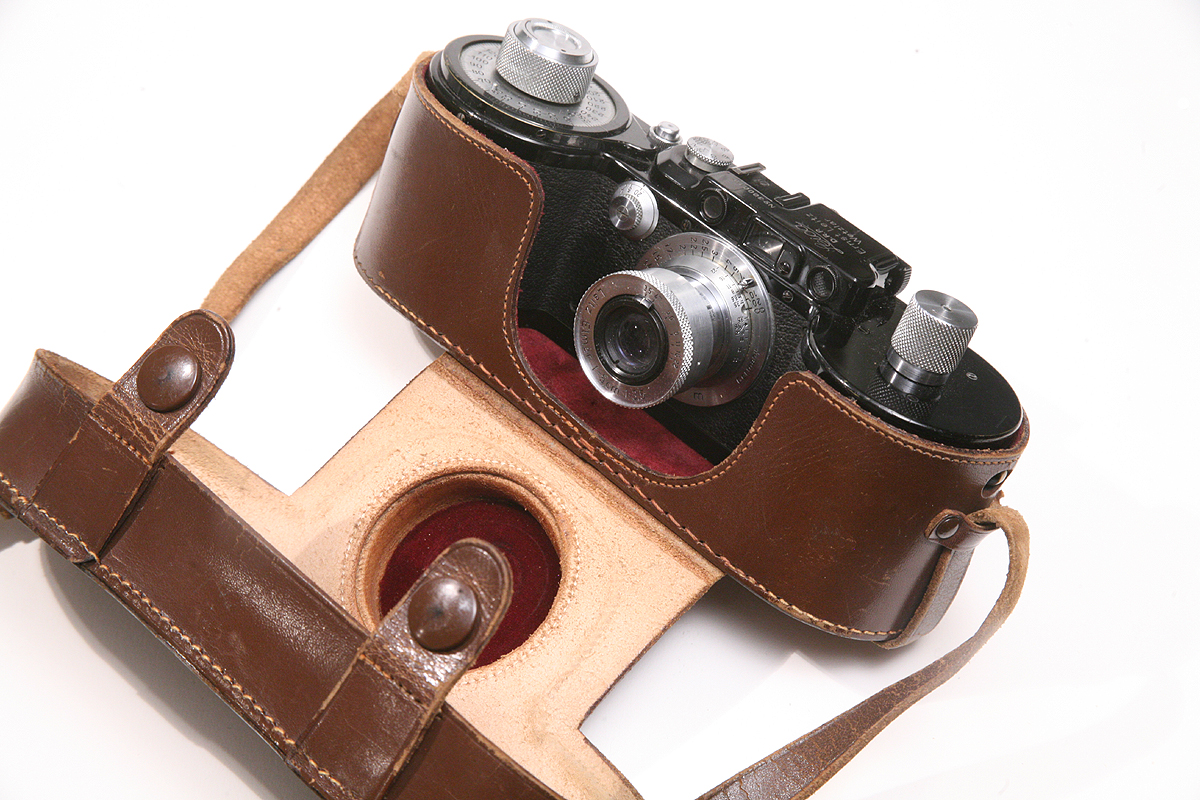 Leica Reporter GG, in it's seldom seen leahter case.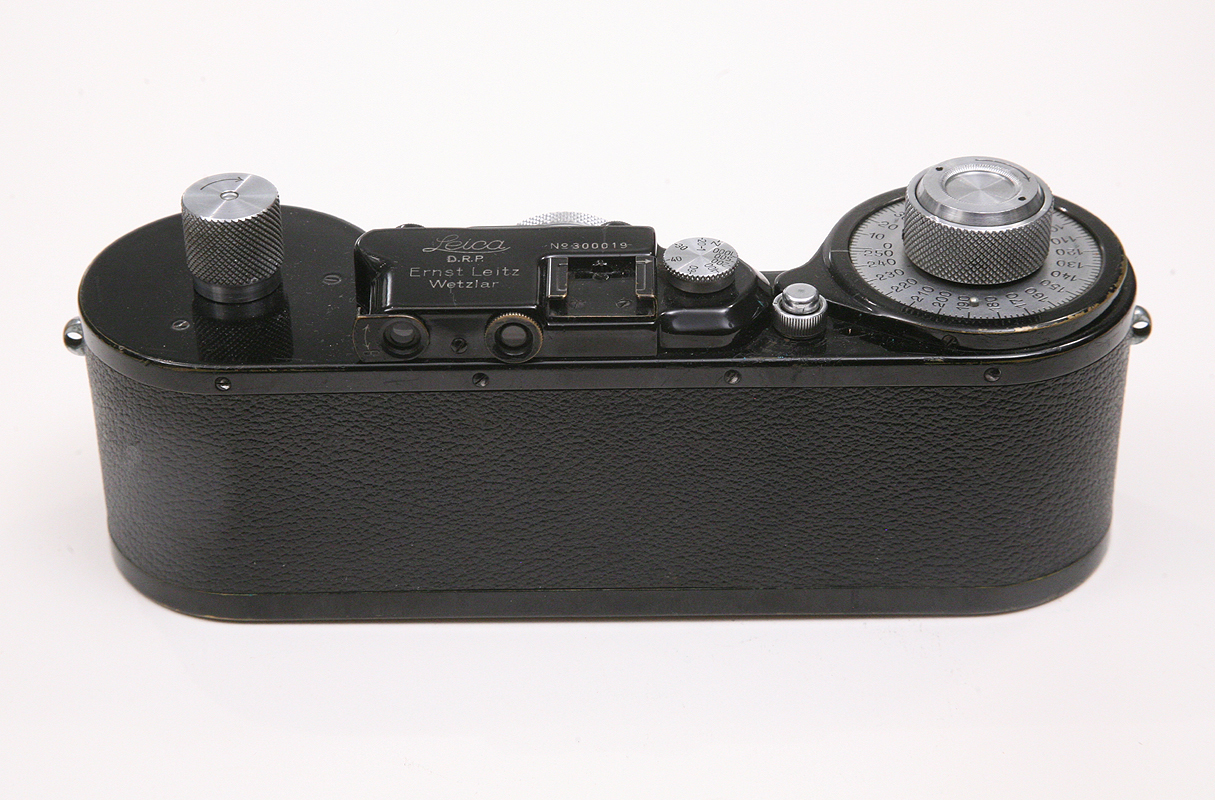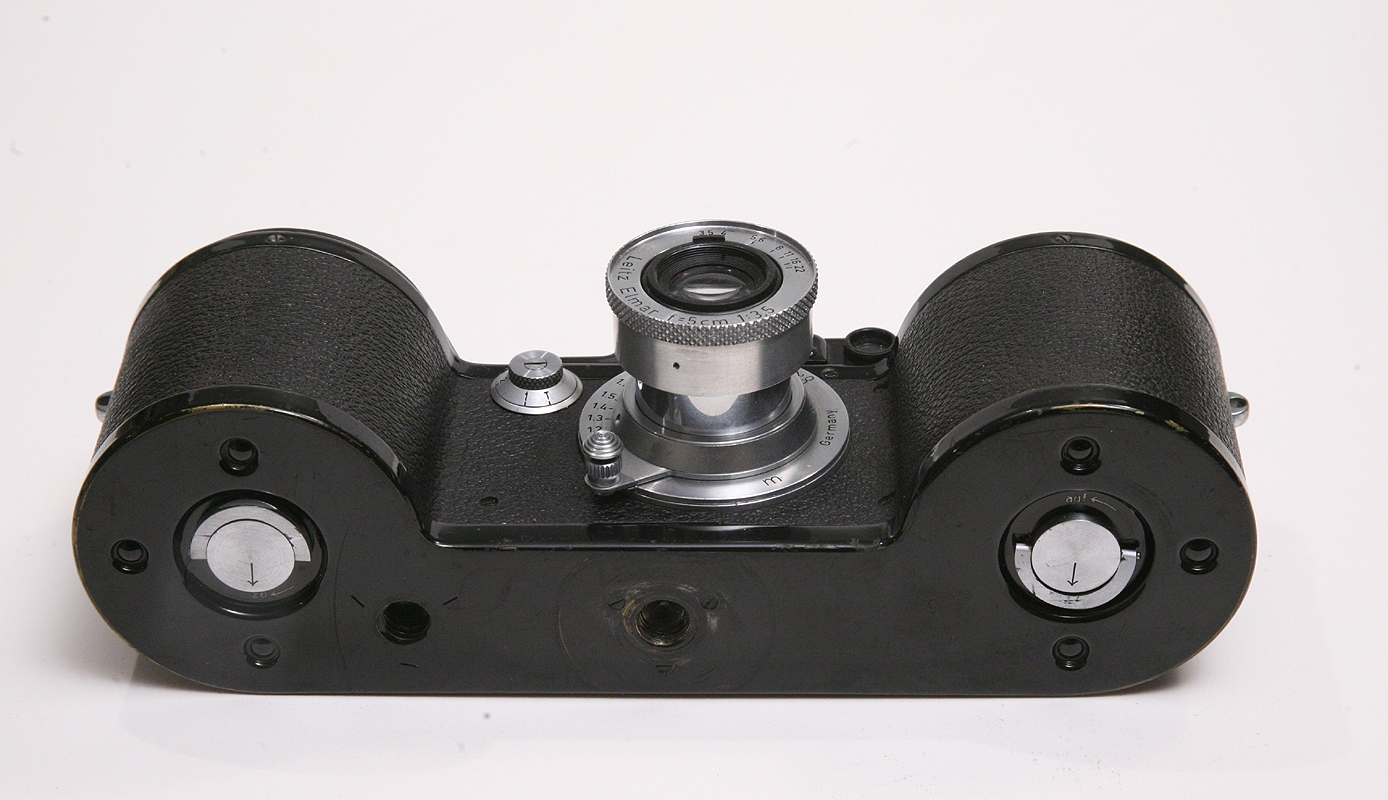 The bottom, showing this example is motor drive ready. But good luck finding a motor at any cost.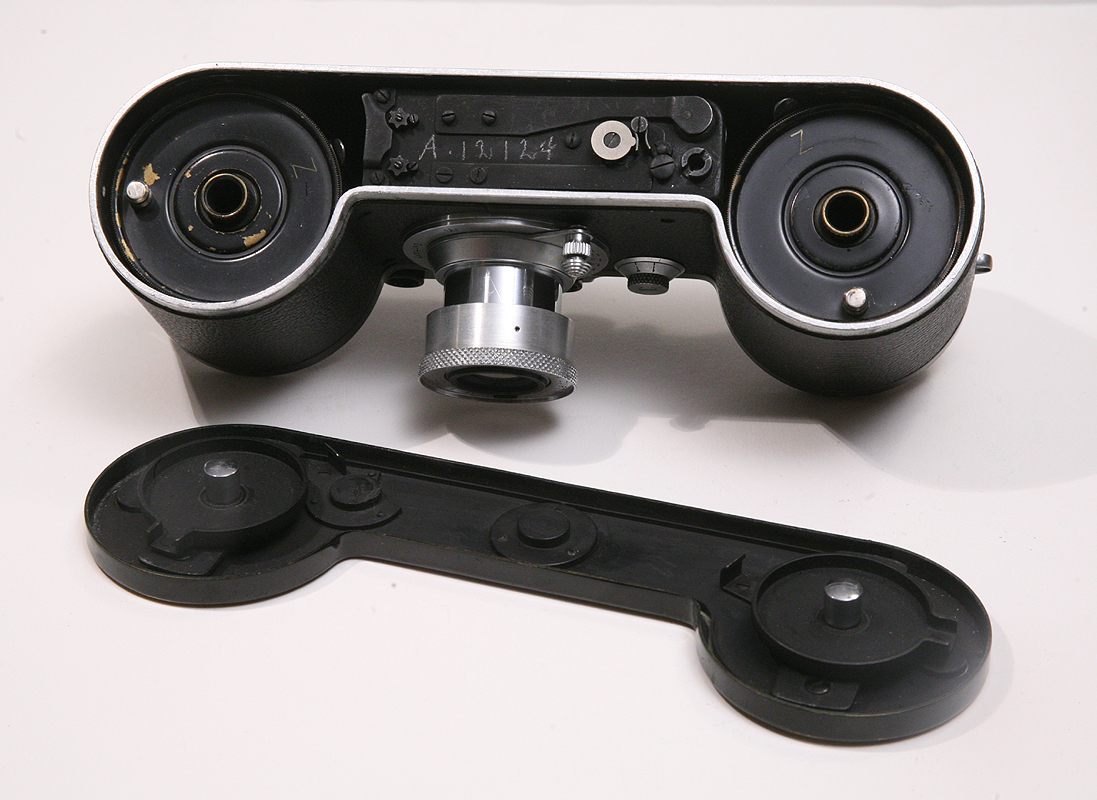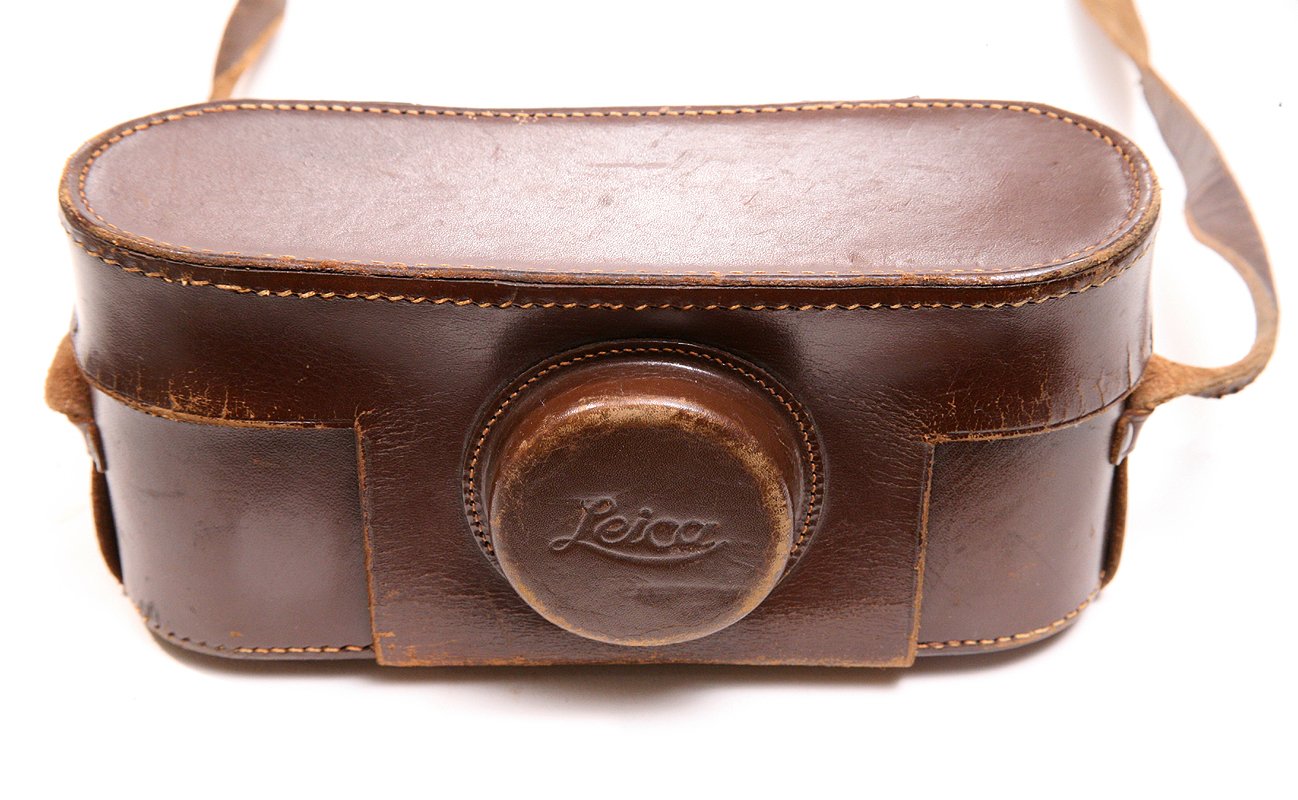 Another look at the case.
Production figures by year:
| | |
| --- | --- |
| 1933 | 2 |
| 1934 | 120 |
| 1935 | 100 |
| 1936 | 100 |
| 1937 | 50 |
| 1938 | 100 |
| 1939 | 150 |
| 1940 | 50 |
| 1941 | 100 |
| 1942 | 150 |
| 1943 | 25 |
| 1944 | 3 |
| 1945 | 19 |
| 1946 | 10 |
| 1947 | 1 |
| 1948 | 2 |
| 1953 | 1 |
| . | . |