Photographica Pages
An online guide to collectable cameras and related stuff
---
Leica E

The Leica C was replaced by the Leica E, anlthough production overlapped , the C was discontinued in 1933, while the E was introduced in 1932. The Leica E was a leica C with the addition of the extendable rewind knob. It remained the basic stripped down model until 1950, when it was discontinued. It was the last of the screwmount leicas to lack a rangefinder and still be provided with a viewfinder. later models were presumed to be mainly for technical use, and were fitted with two accessory shoes.
In spite of an eighteen year production run total production barely exceeded 27,000 units, almost evenly split between black finish and chrome. Black finish was discontinued in 1939. Cameras produced from 1947 on were based on the Leica III body, and have a patch on the front where the slow speed dial would have been if the camera had been a III, as well as strap lugs. These cameras are rare, and highly sought.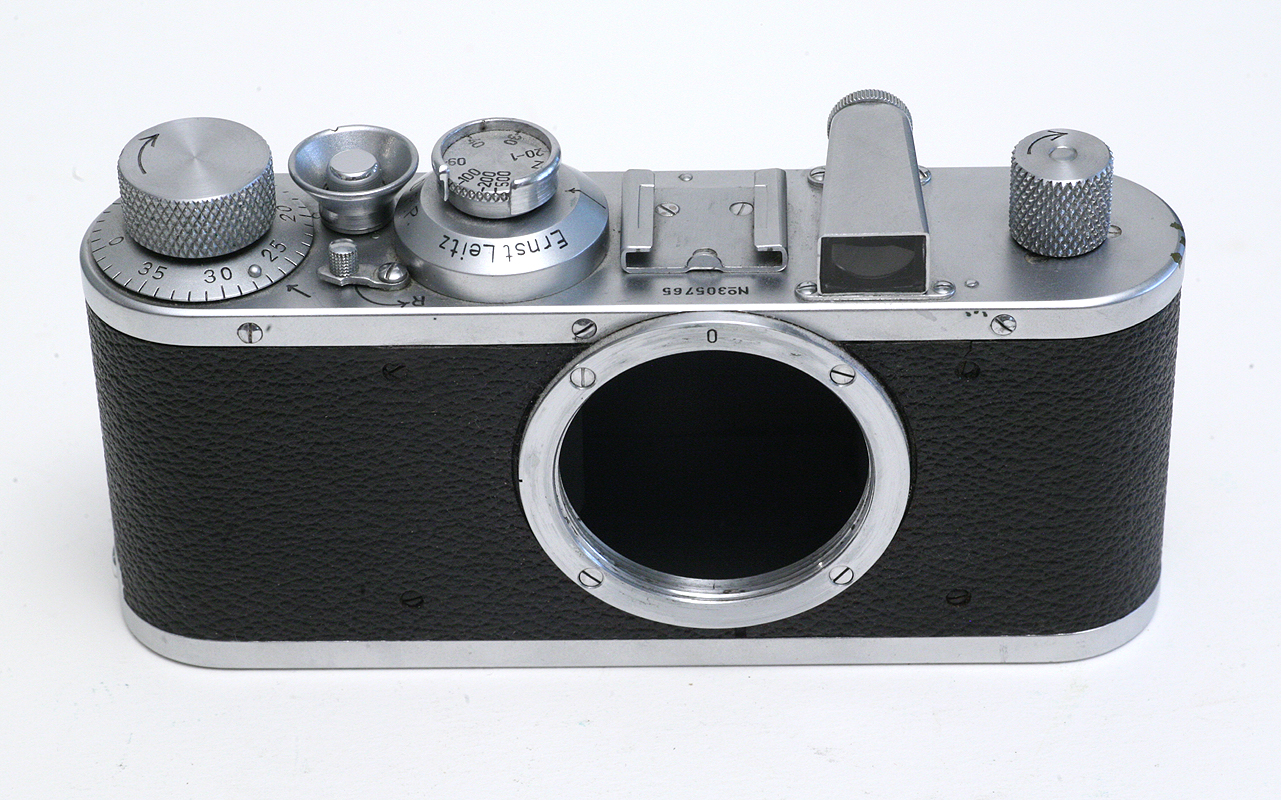 The Leica E (prewar) in chrome. Note that this example has an aftermarket flash synchronizer attached to the shutter speed dial, and an aftermarket shutter release guard.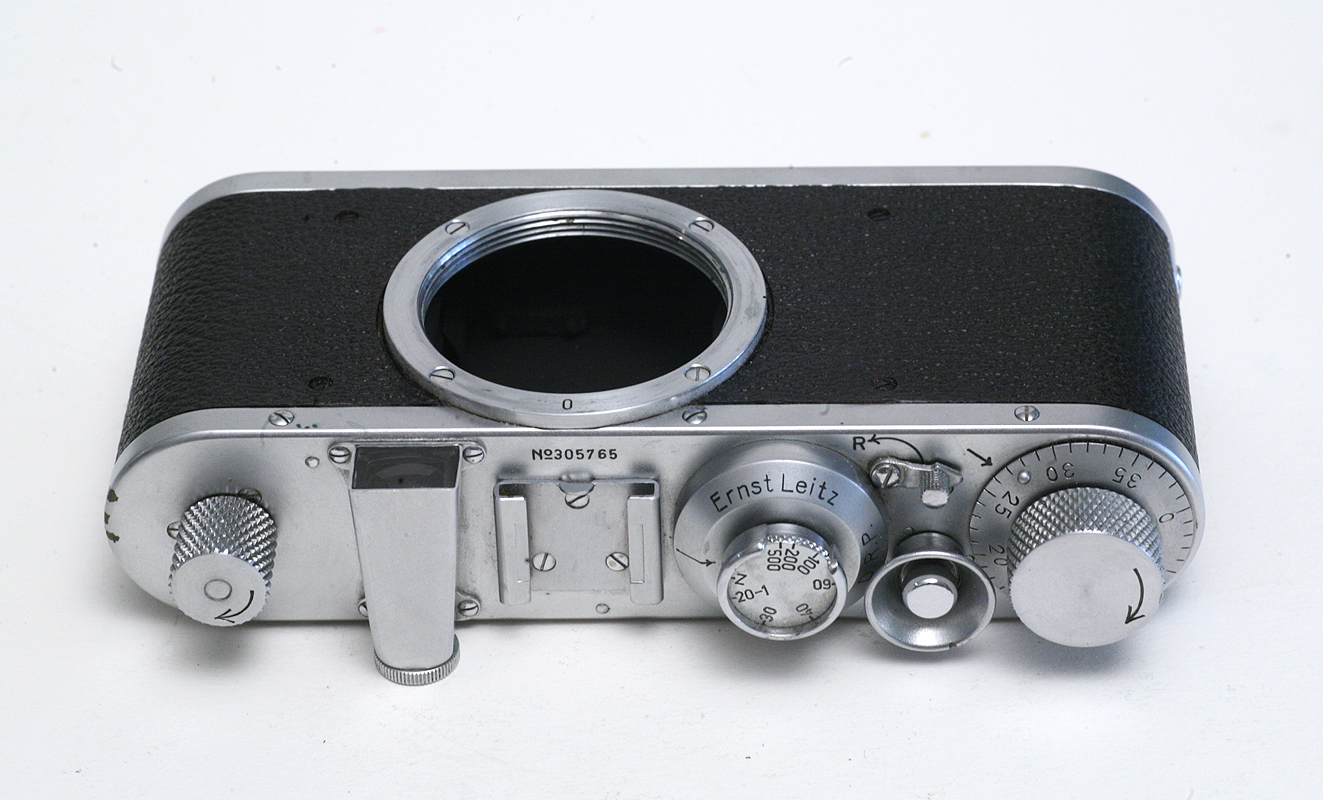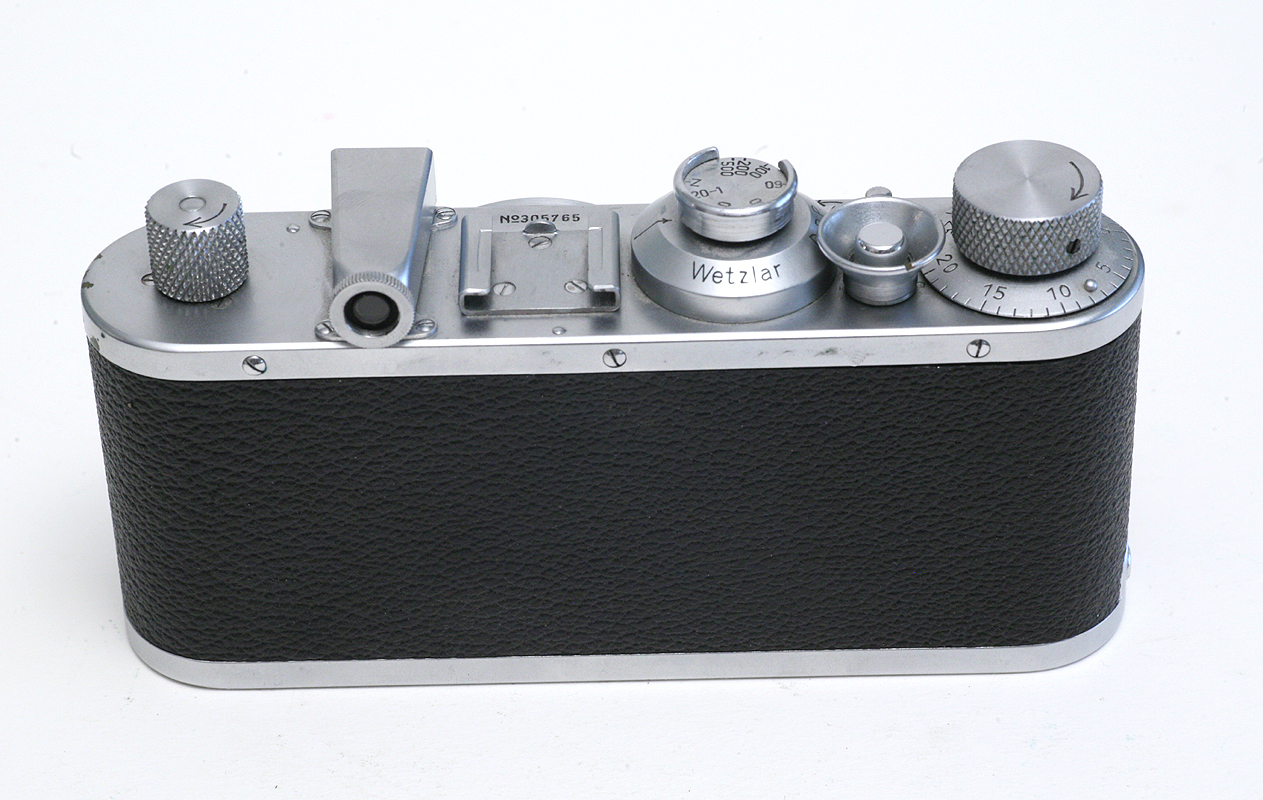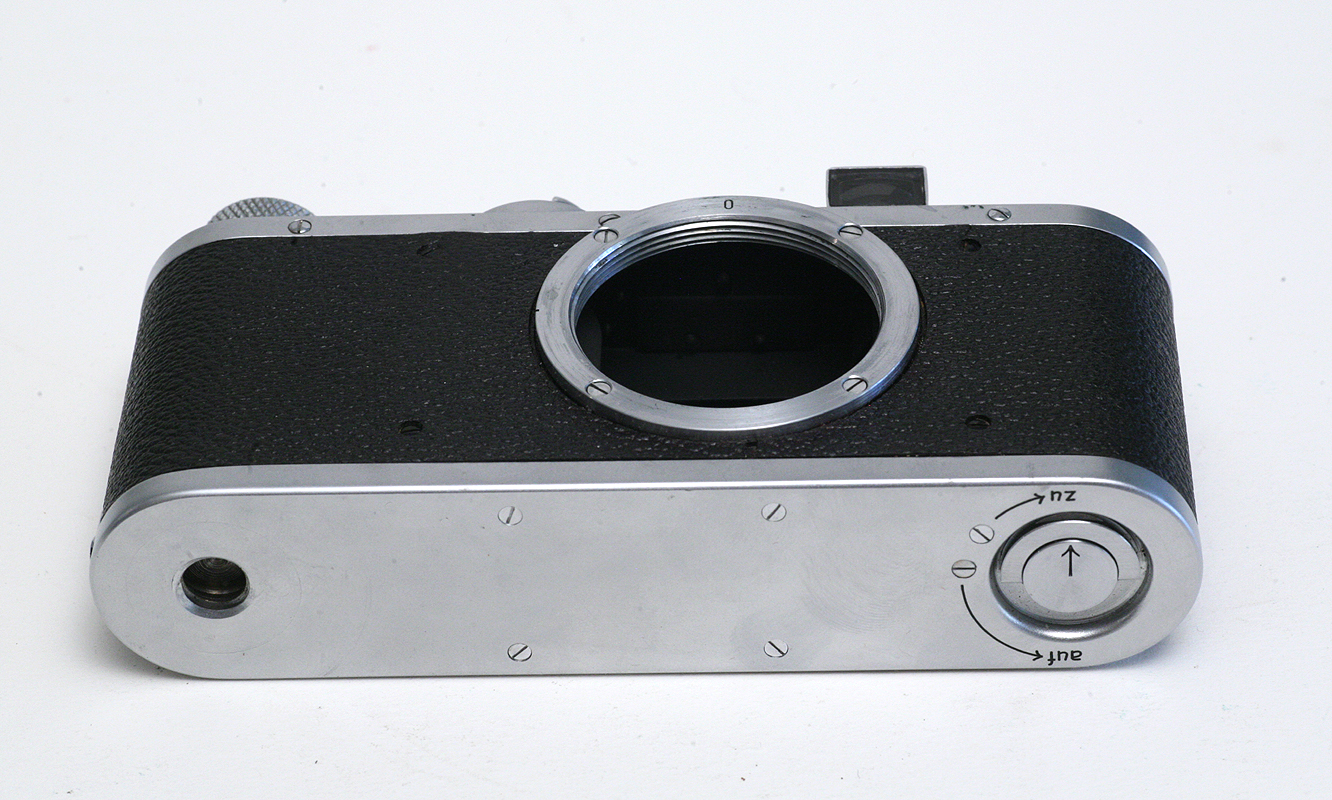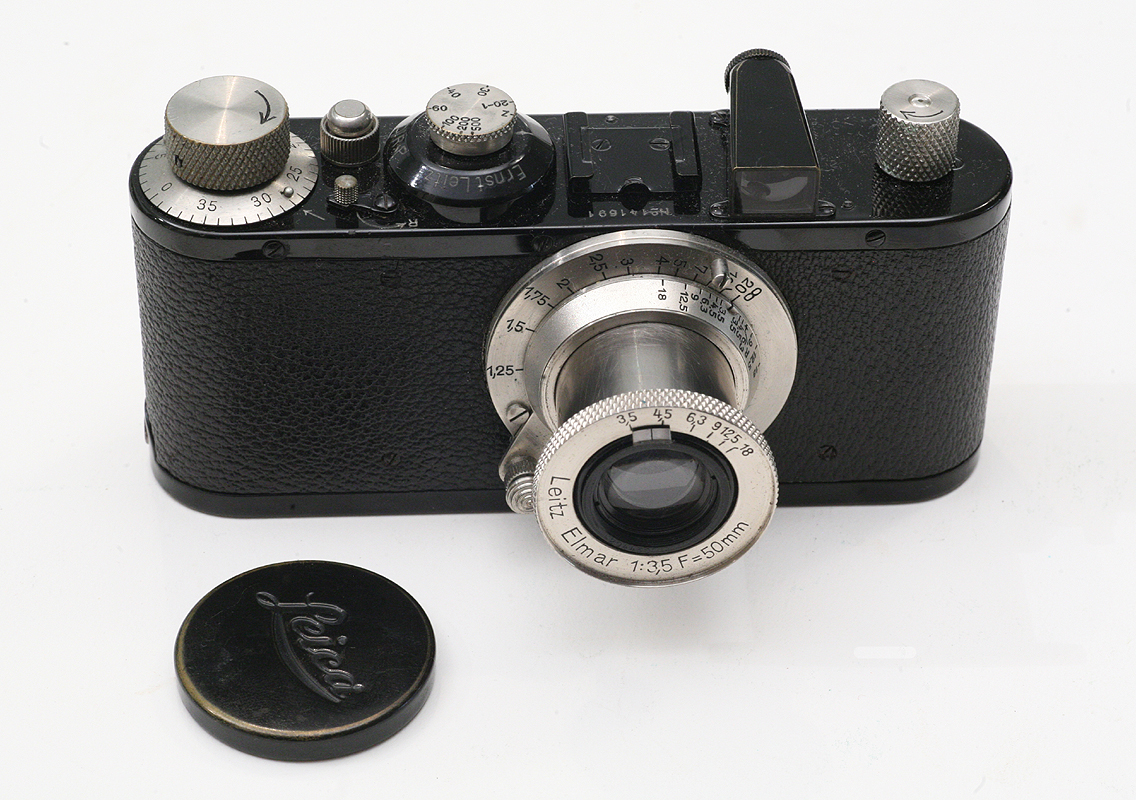 The Leica E in black, with 50/3.5 Elmar lens.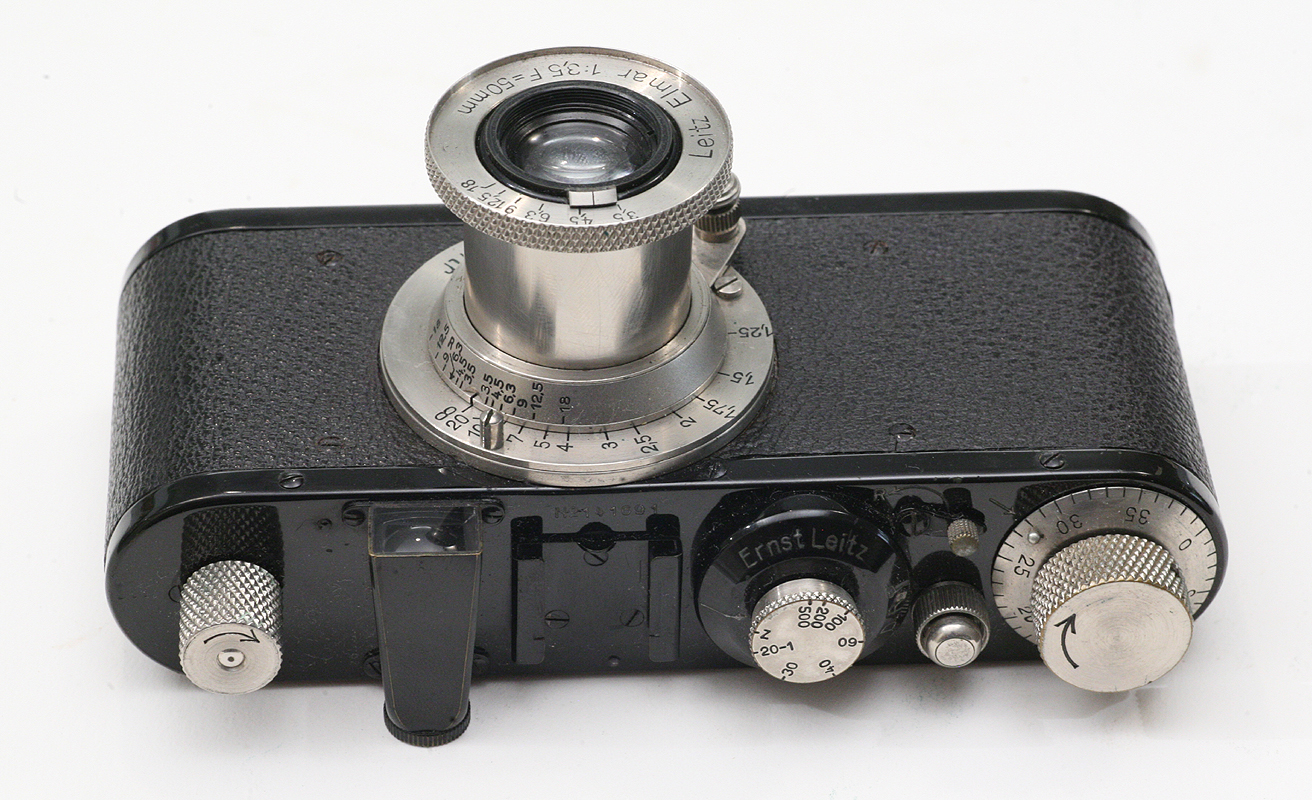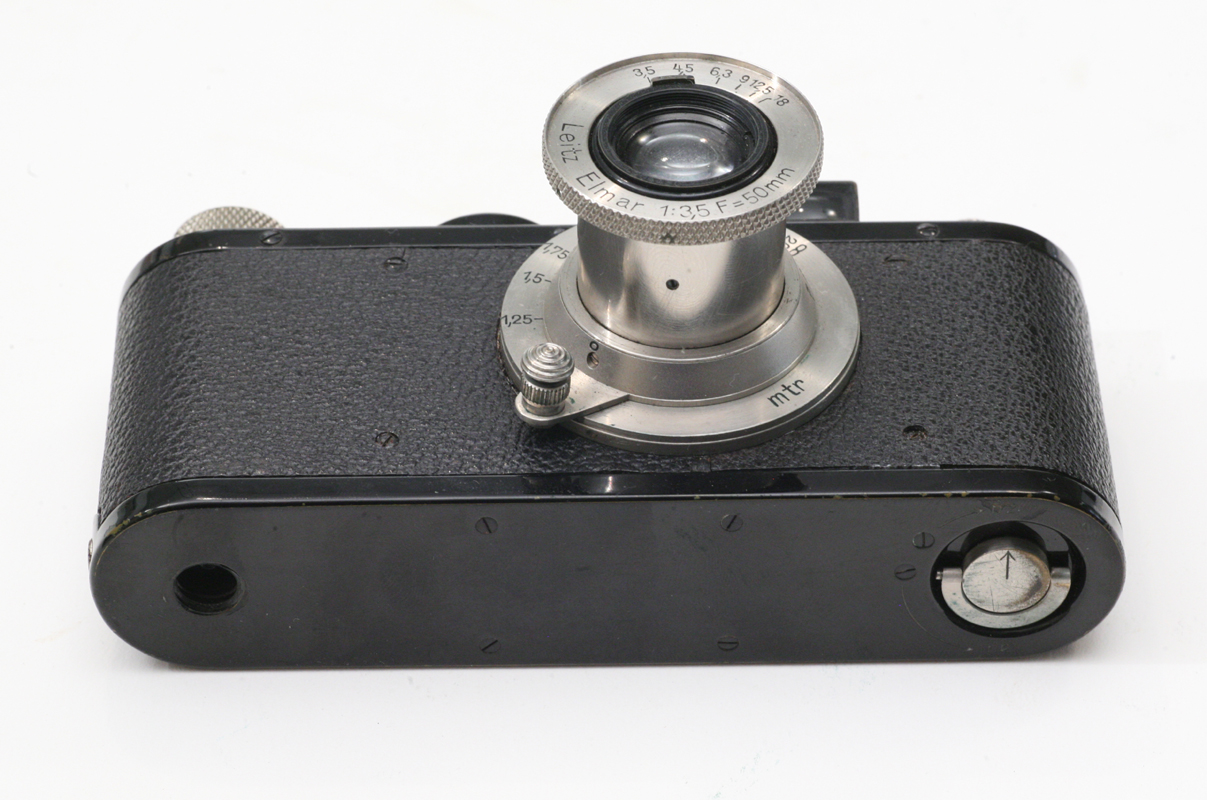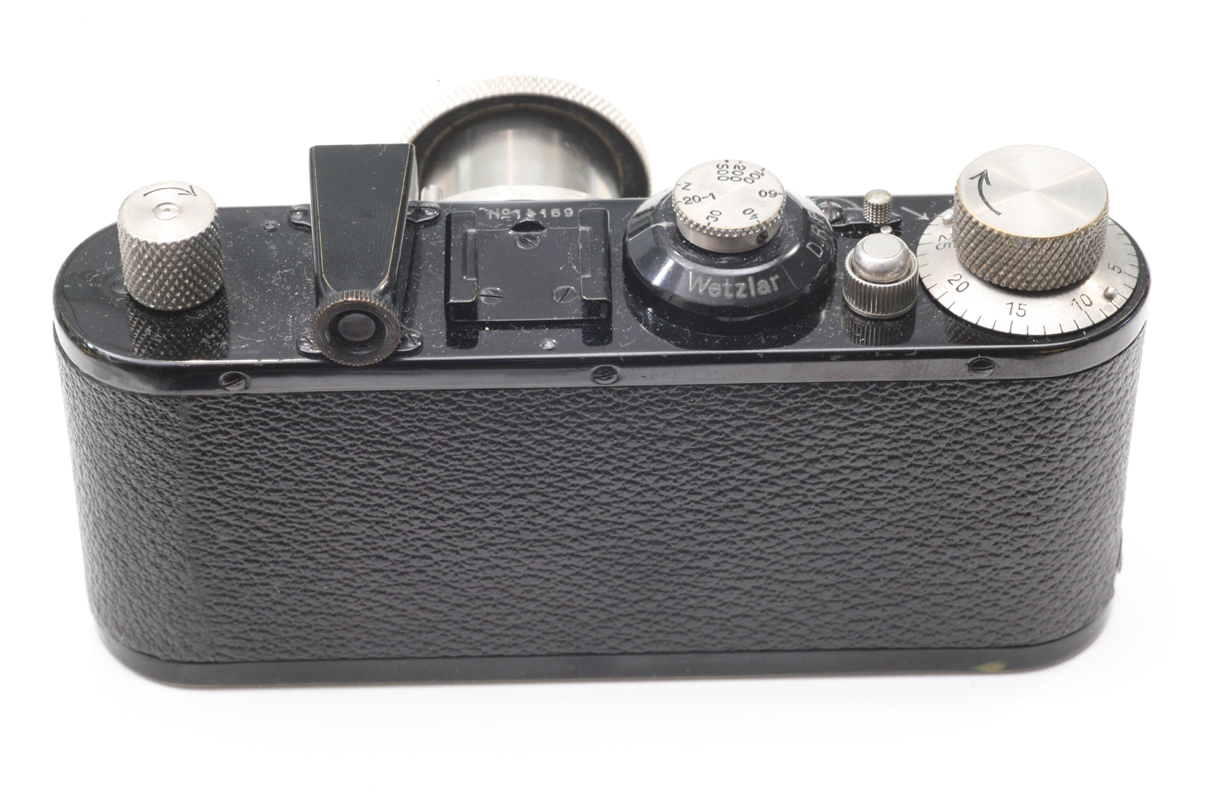 Production figures by year and camera finish:
| | | |
| --- | --- | --- |
| Year | Black | Chrome |
| 1932 | 1350 | -0- |
| 1933 | 2850 | 14 |
| 1934 | 2400 | 500 |
| 1935 | 2500 | 1350 |
| 1936 | 2200 | 2100 |
| 1937 | 900 | 1900 |
| 1938 | 795 | 2850 |
| 1939 | 550 | 3250 |
| 1940 | - | 1100 |
| 1941 | - | 3 |
| 1942 | -0- | 57 |
| 1943 | -0- | 5 |
| 1944 | -0- | 14 |
| 1945 | -0- | 6 |
| 1946 | -0- | 13 |
| 1947 | -0- | 461 |
| 1948/9 | -0- | -0- |
| 1950 | -0- | 57 |
| Total | 13,545 | 13,680 |