Photographica Pages
An online guide to collectable cameras and related stuff
---
Leica C

Leica Standard C, with 50/2.5 Hektor Elmar in nickel finish.

In 1930 Leitz introduced the first Leica with interchangeable lenses. Dubbed the Leica C, the most visual difference is the lack of the "hockey stick" lens lock on the front of the camera, replaced by the knob lock on the lens. It was in every other respect like a Leica A.
For the first two years of production the bodies were not standardized, the film plane to lens mount flange was slightly different. Lenses were usually engraved with the last three digits of the camera body they had been adjusted for, although some early sets have all five numbers engraved. Some cameras also have a swing away mask over the front of the finder.
The lenses initally offered for the Leica C were the 50/3.5 Elmar, the high speed 50/2.5 Hektor, the 35/3.5 elmar and the 135/4.5 Elmar.
The lens mount flange to film distance was standarized in 1931. The earlier cameras are described as being "Non-Standard", later models are refered to as the "Standard C". They can be differentiated by a "0" marked on the top of the lens mount on standardized cameras. Production of Non-Standards was 2995, although many have been converted to Standards. These cameras are difficult to find unmodified, and more difficult with two or three matched lenses.
The Standard C was produced until 1933, when it was replaced by the Standard E. Only 7231 Standard C cameras were produced.
Do you have a "C" or a "E"? The easiest way to tell is that the "E" has a pull up rewind knob.
Non-Standard production figures by year:
1930
2307
1931
688
Total
2995
Standard production figures by year:
| | |
| --- | --- |
| 1931 | 5035 |
| 1932 | 2012 |
| 1933 | 184 |
| Total | 7231 |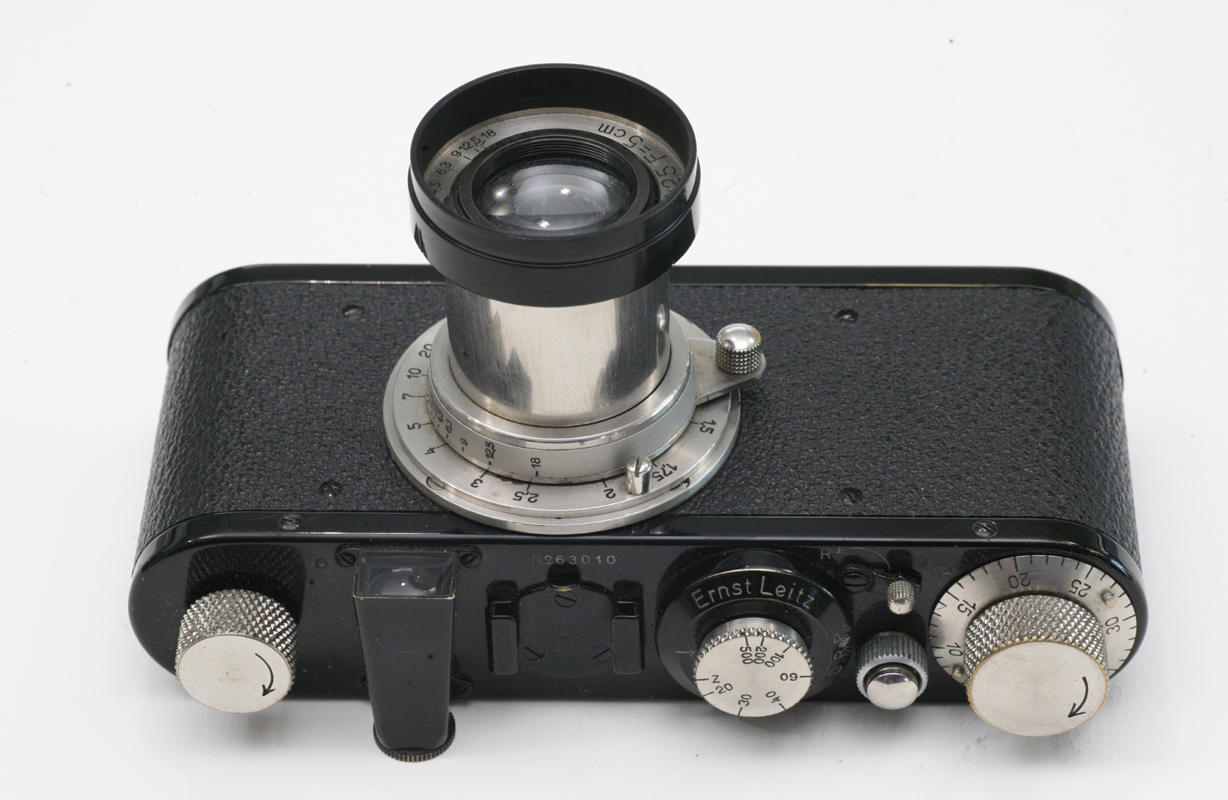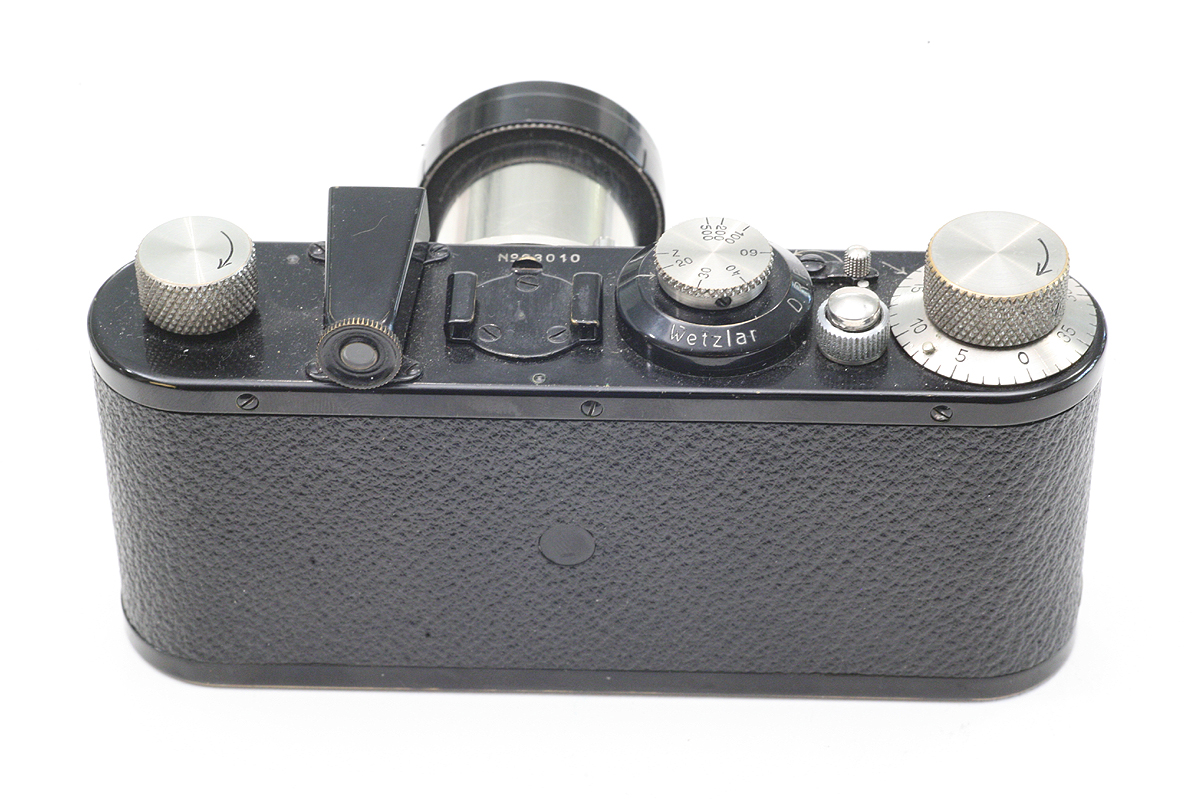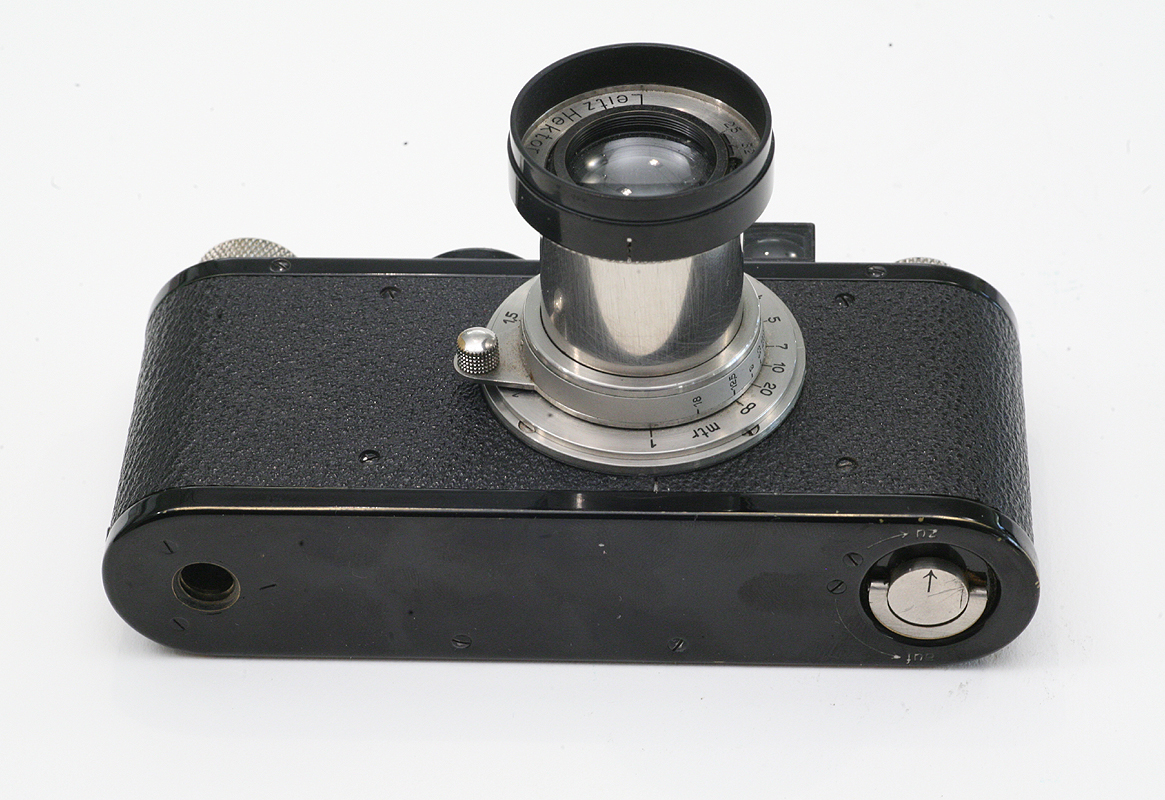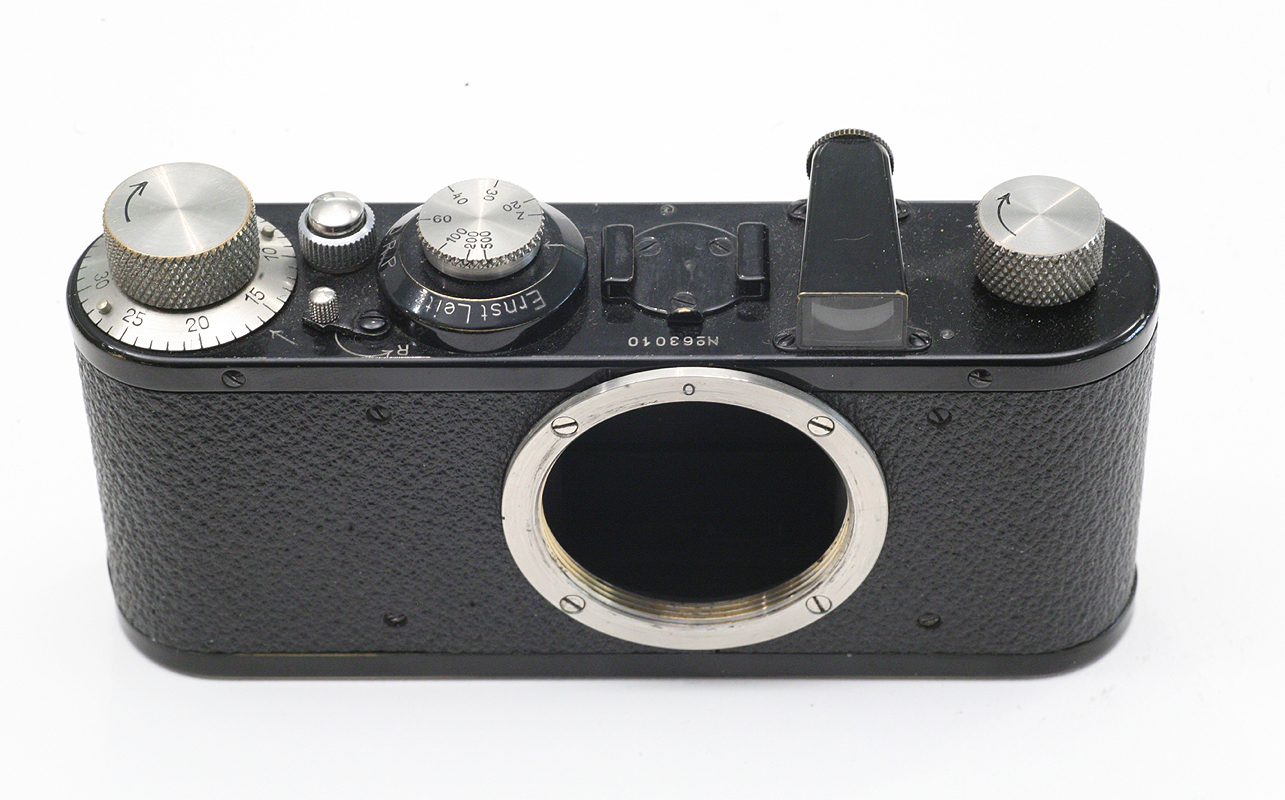 Leica Standard C, showing the 0 on the lens mount.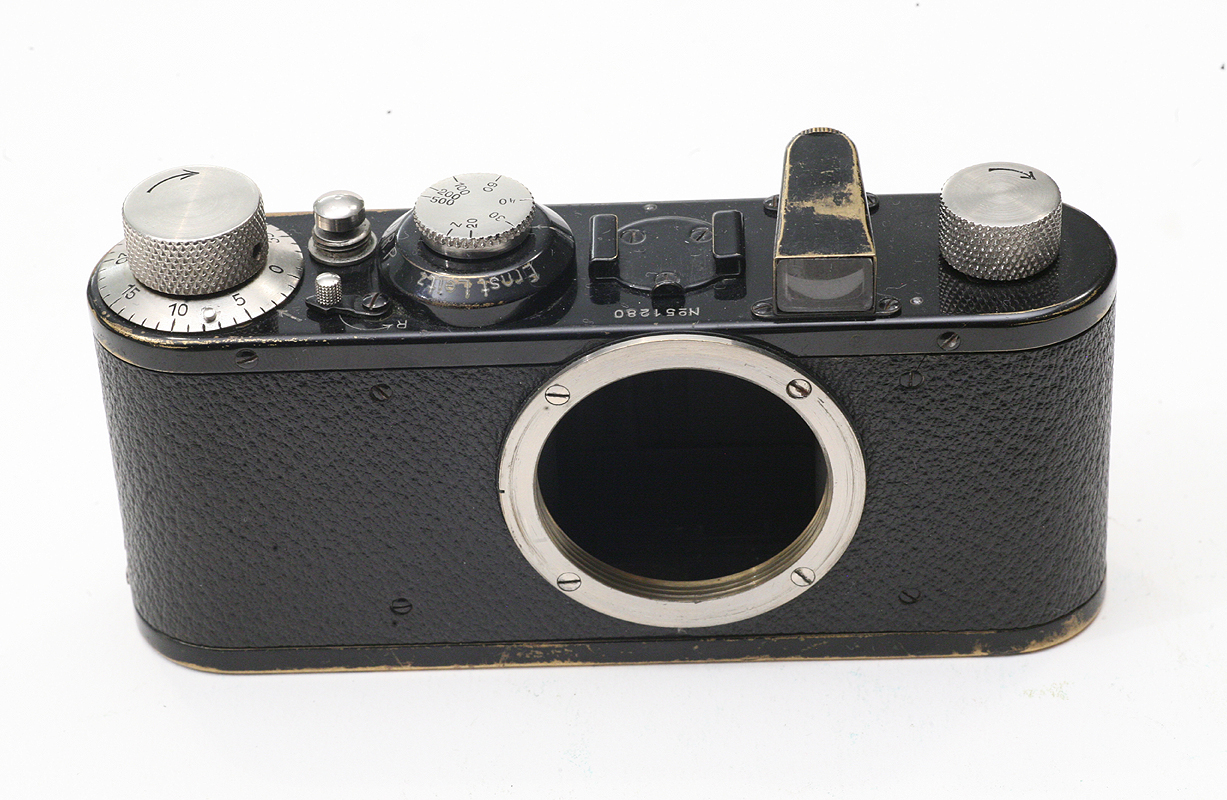 Leica Non-Standard C, showing the lens mount.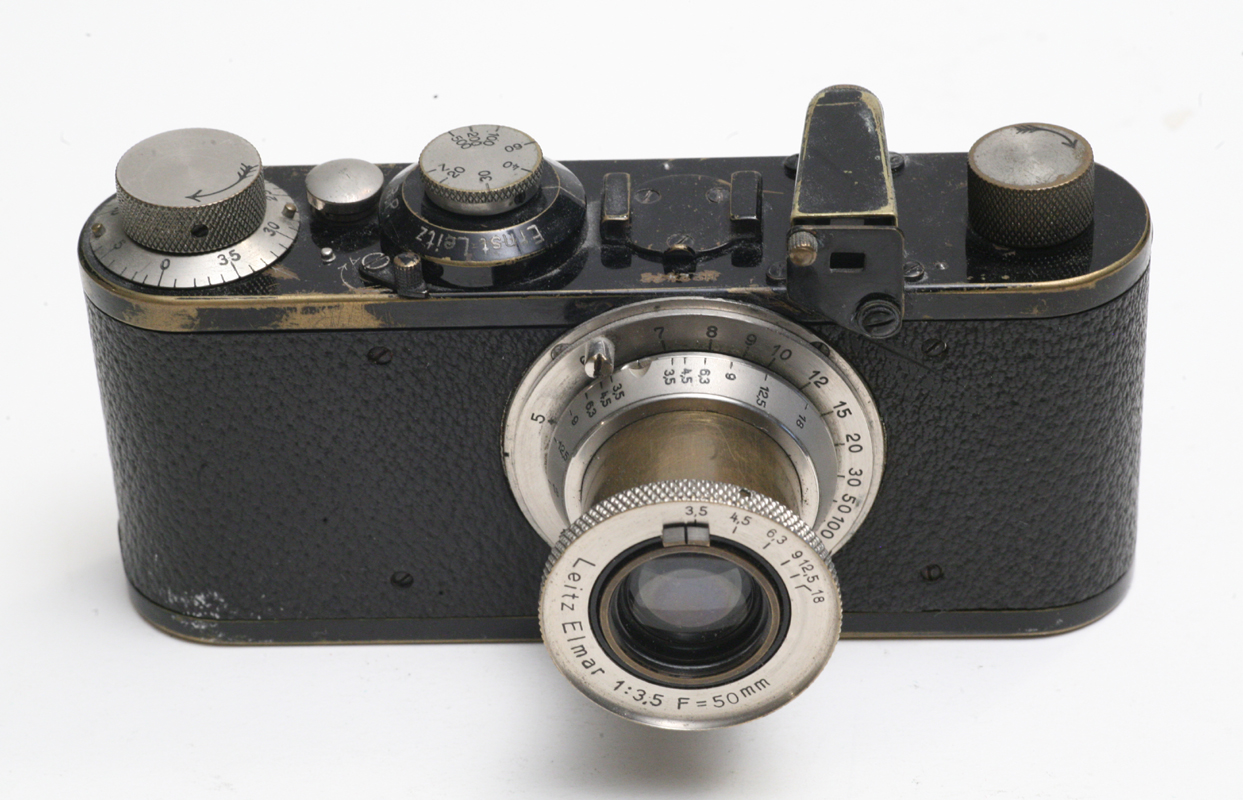 Another Leica Non-Standard C, with the swing away mask on the finder for the 135mm lens.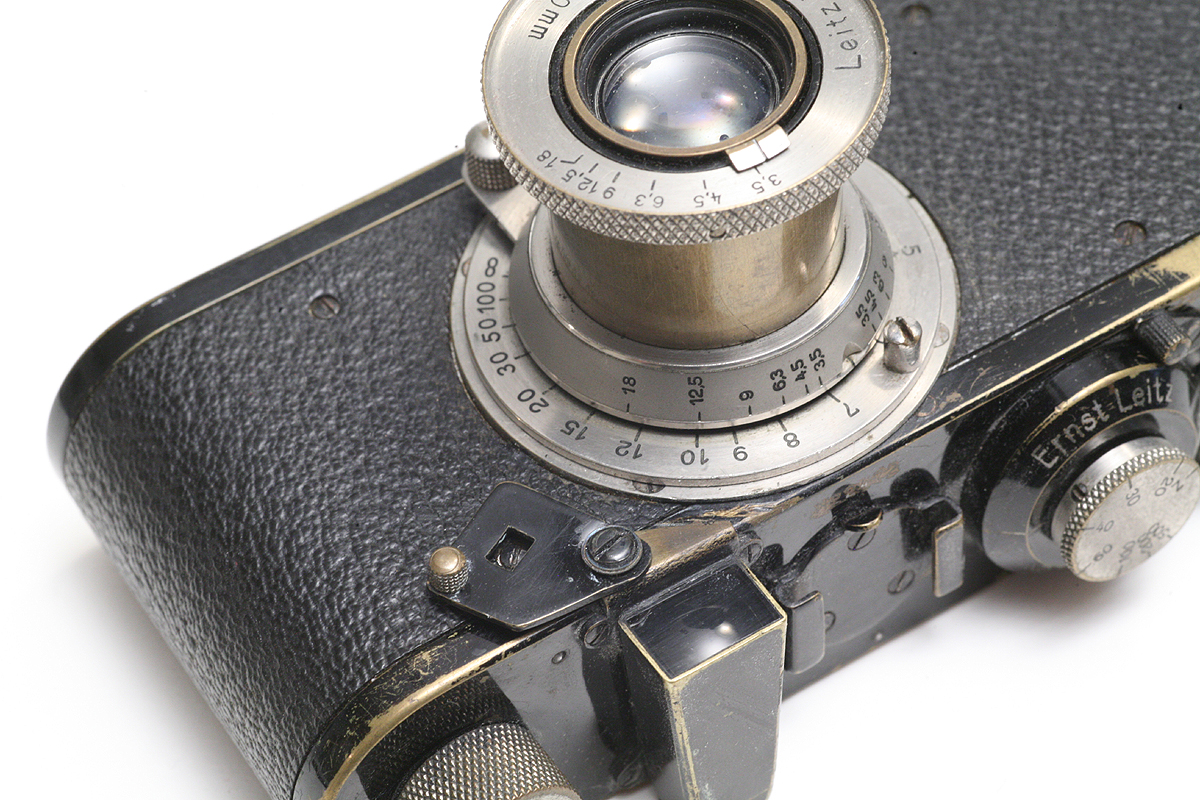 Another A closer look at the mask for the finder.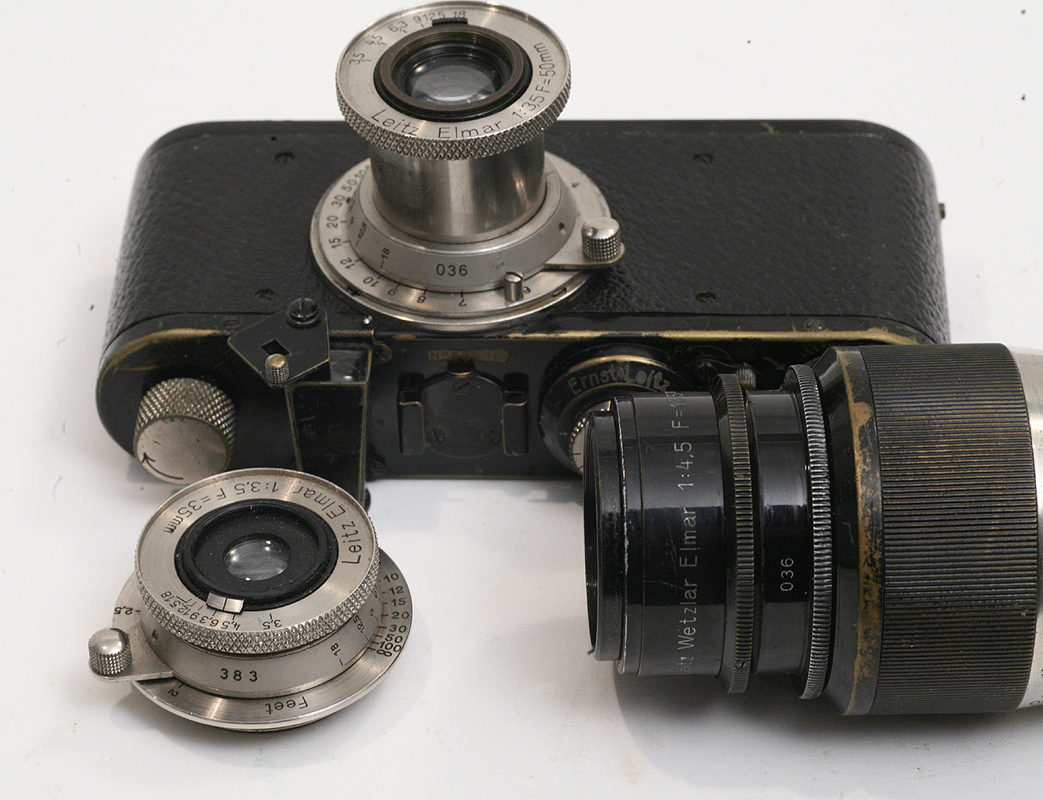 The Non-Standard showing the last three digits of the serial number engraved on the lenses. Note that the 35mm Elmar is a lens for a different Non-Standard body as the number does not match.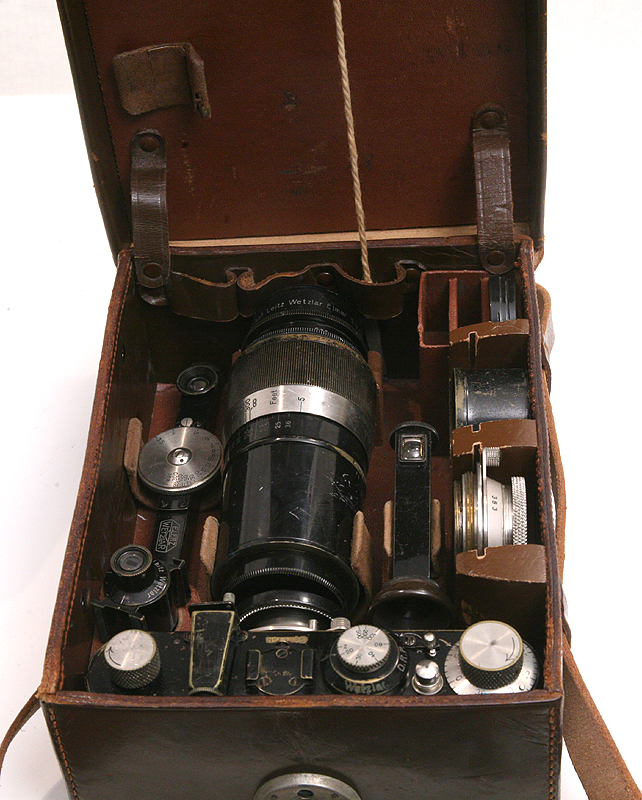 An outfit consisting of the Non-Standard, 35, 50 and 135mm lenses, the right angle finder, a rangefinder, a viewfinder, a lens shade that adjusts to fit all three lenses, and a filter, all in a Leitz fitted case.