Photographica Pages
An online guide to collectable cameras and related stuff
---
Leica IIIg, Leica IIg and Leica Ig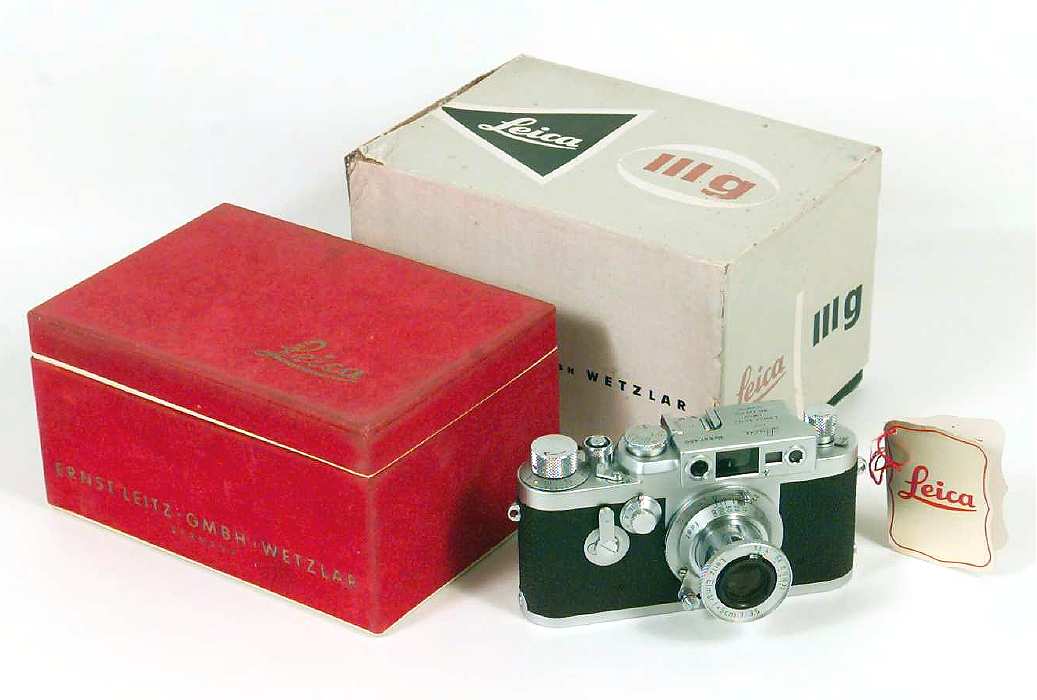 The IIIg with the early red box, and the later grey-green box.
The IIIg was the final screwmount model. Introduced in 1957, three years after the M3, it was mainly produced between 1957 and 1960, although a handful were assembled up through 1966.
Functionally, the difference between the IIIG and it's predecessor, the IIIF, is the viewfinder. The finder window is much larger than on earlier cameras, and contains bright frame lines that move as you focus to correct for parallax. The frame lines are illuminated through a small rectangular window next to the viewfinder. On the back is a film reminder dial similar to that of the M3.
The Swedish army ordered a batch of 125 in 1960 in black finish. These cameras were engraved with the Swedish three crowns. 39, 678 cameras were produced in Germany in chrome, an additional 1780 were manufactured in Canada.
Prototypes of a IIG were built, but the camera never went into production. The IG was also introduced in 1957. It lacked finders, but was fitted with slow speeds, which are actually quite useful on a technical camera. Production was low, only 5968 were produced.
A small amount of IG cameras were custom built for recording telephone meters, they lack slow speeds.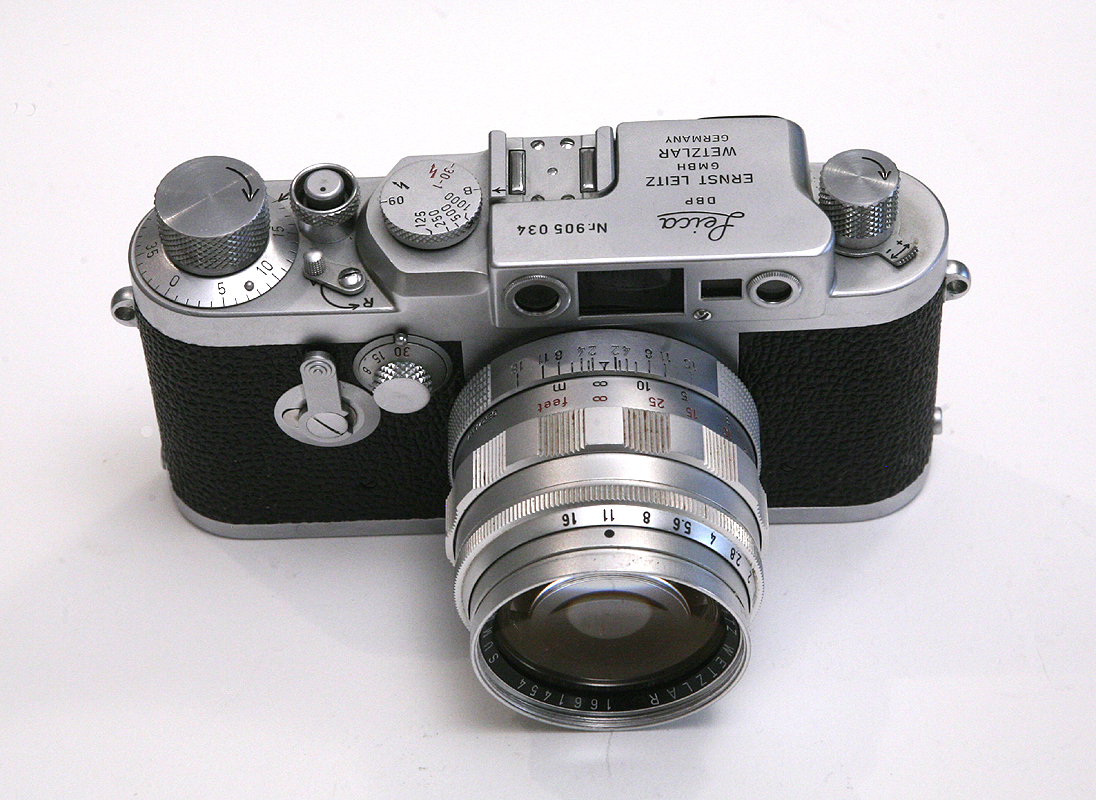 The Leica IIIg with 50/1.4 Summilux.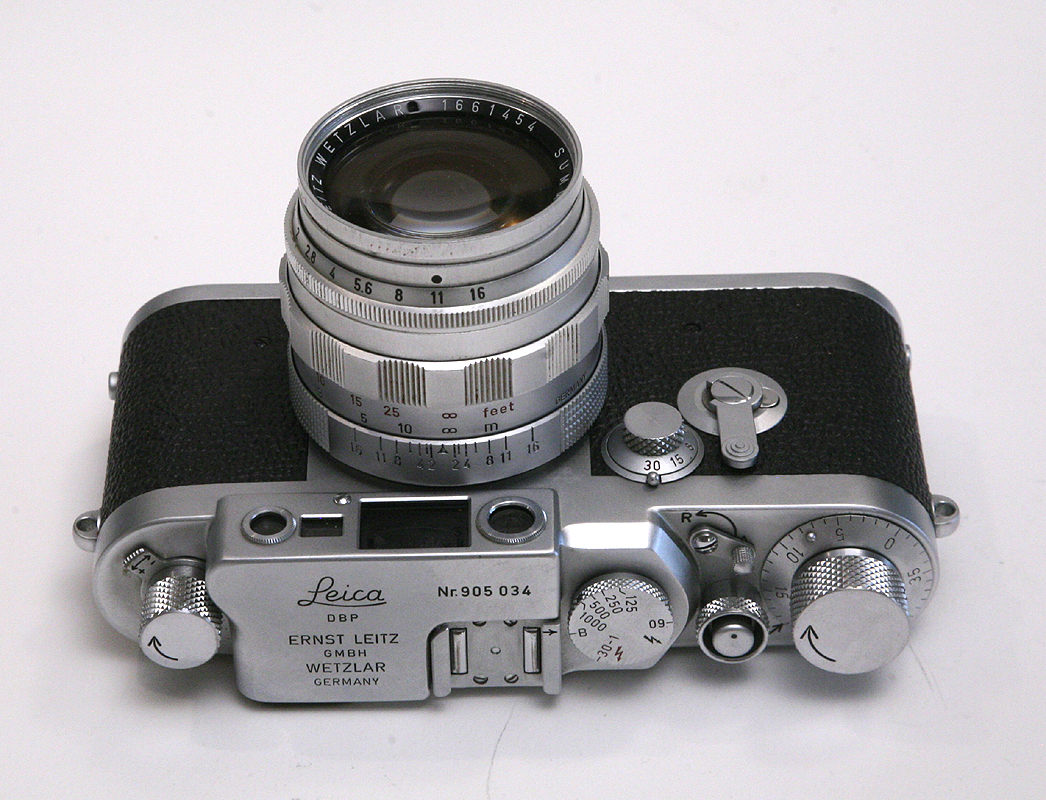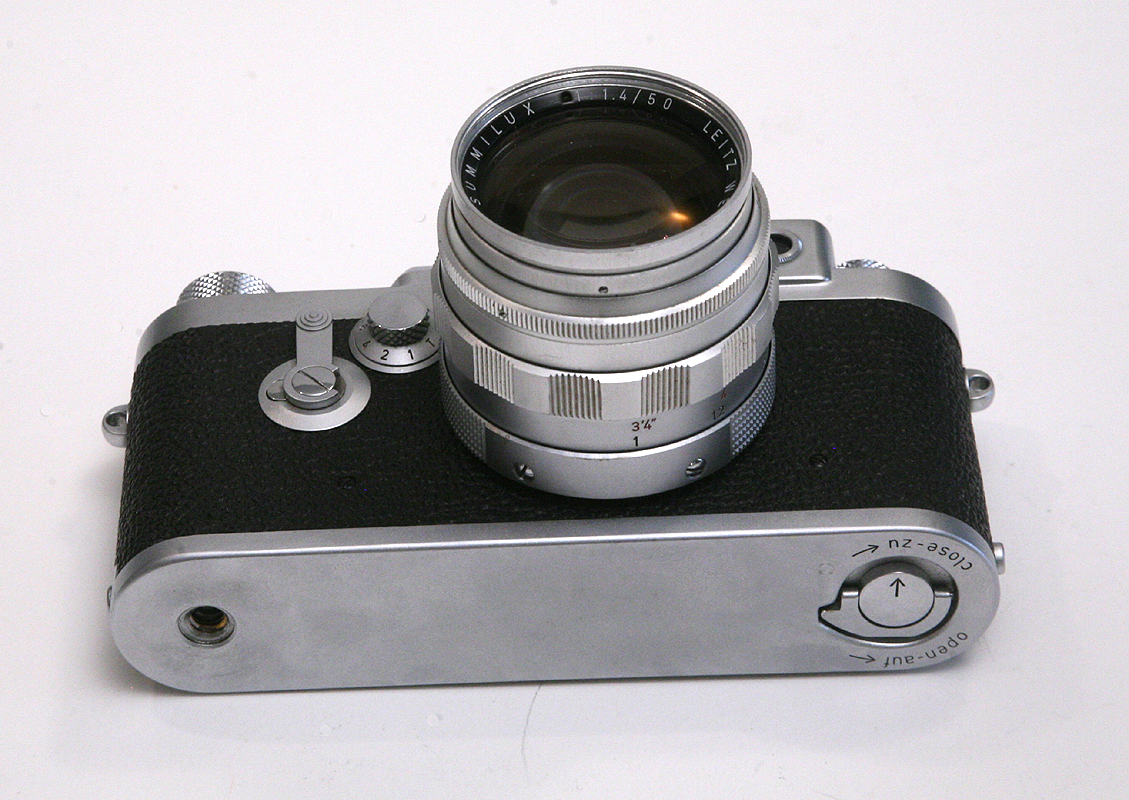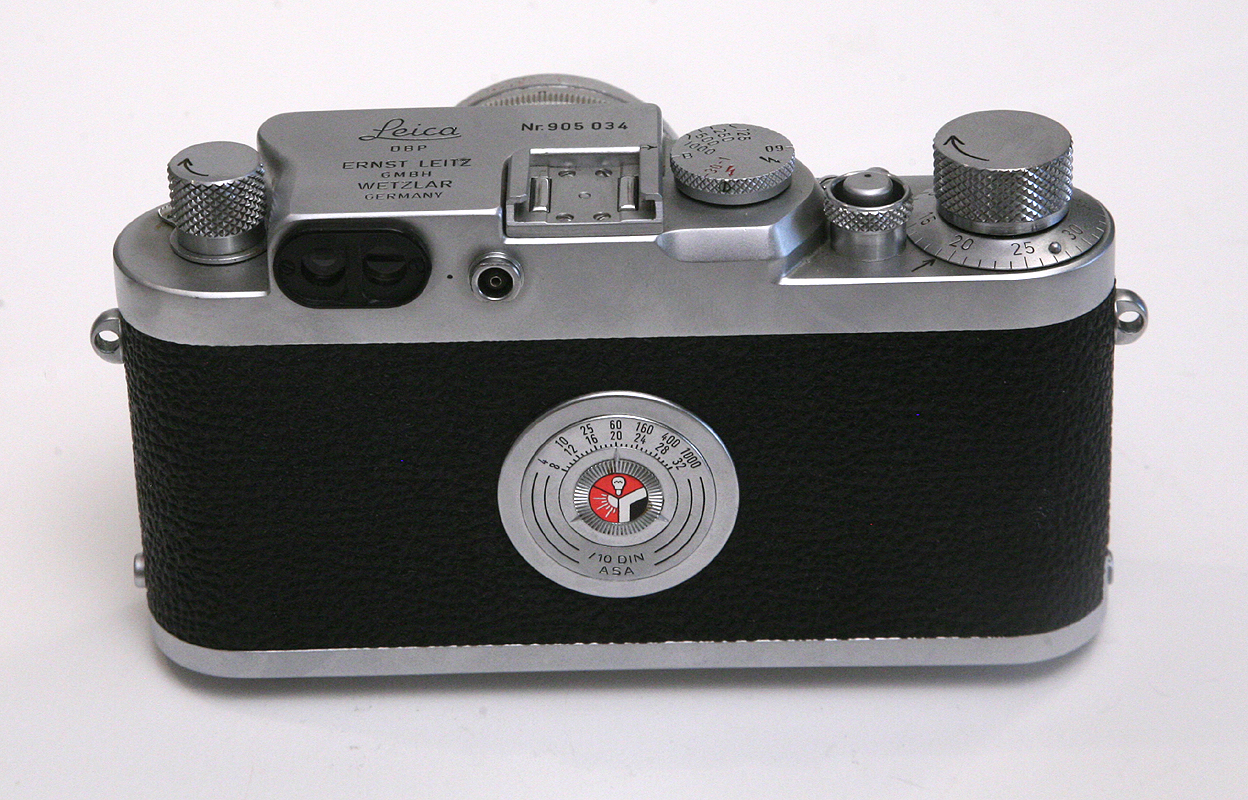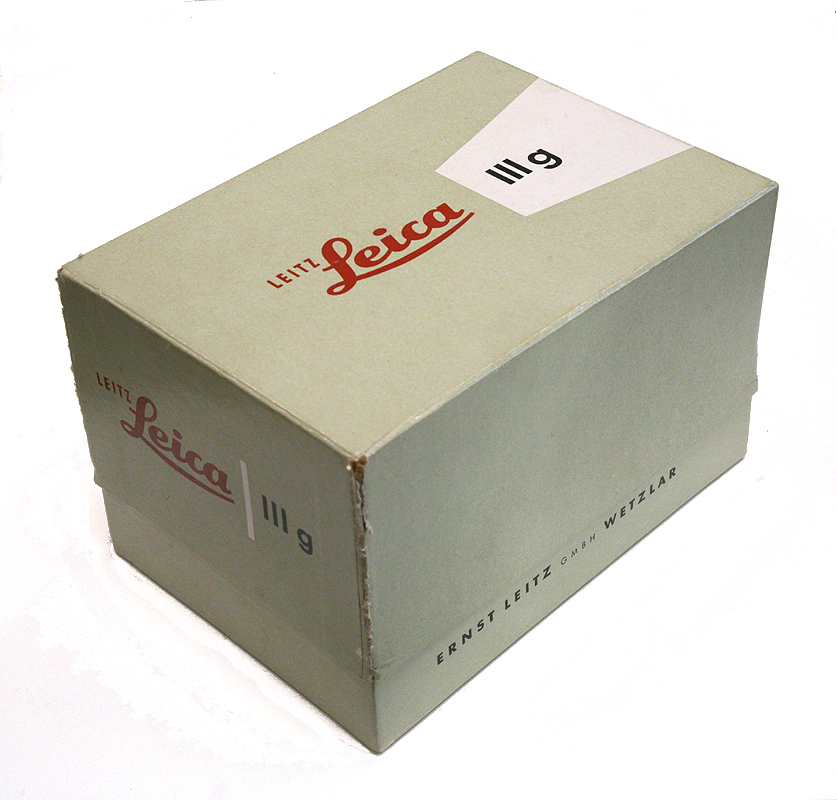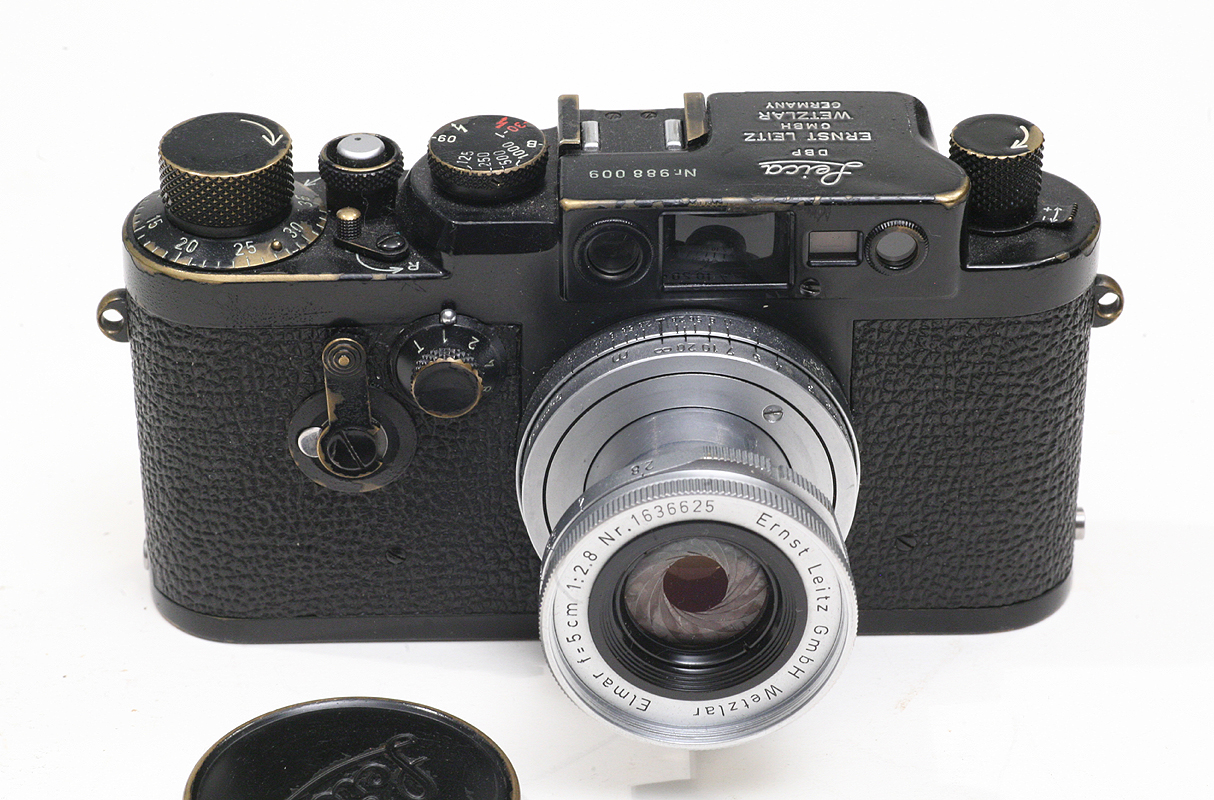 The black Leica IIIg Swedish Three Crown with 50/2.8 Elmar.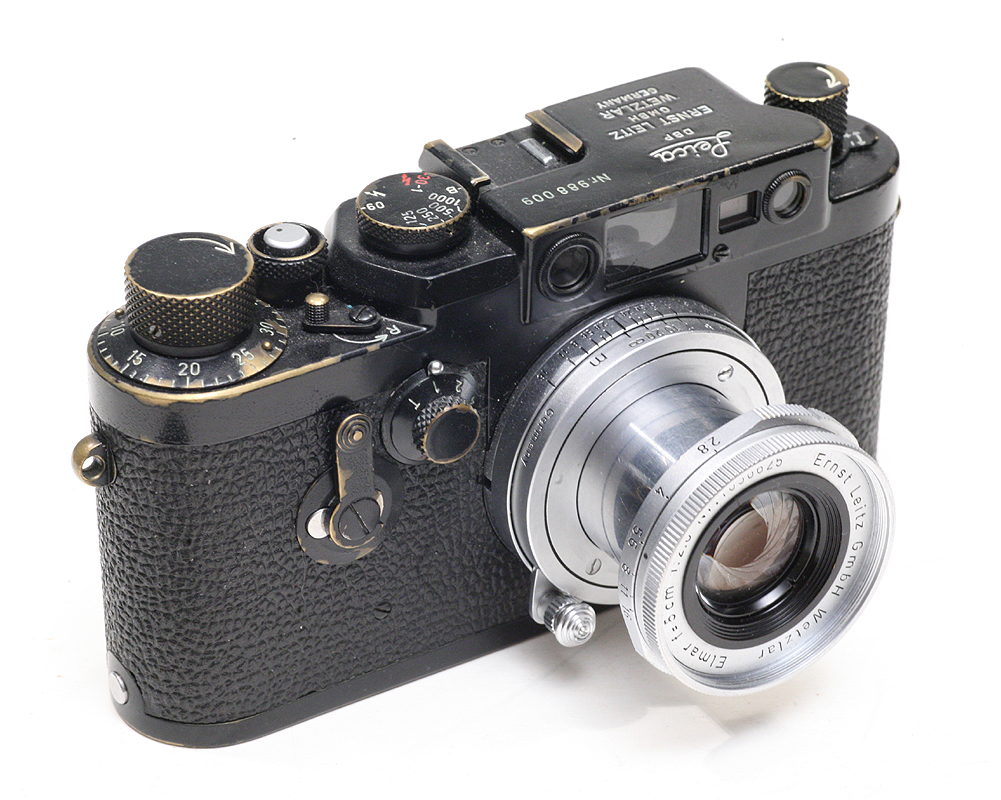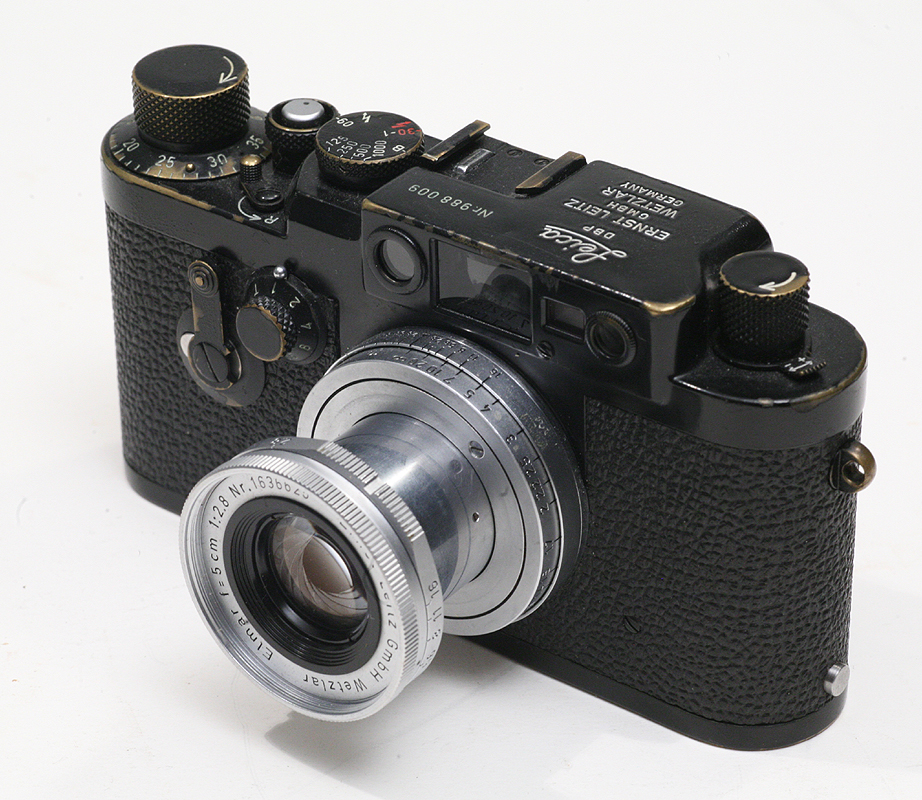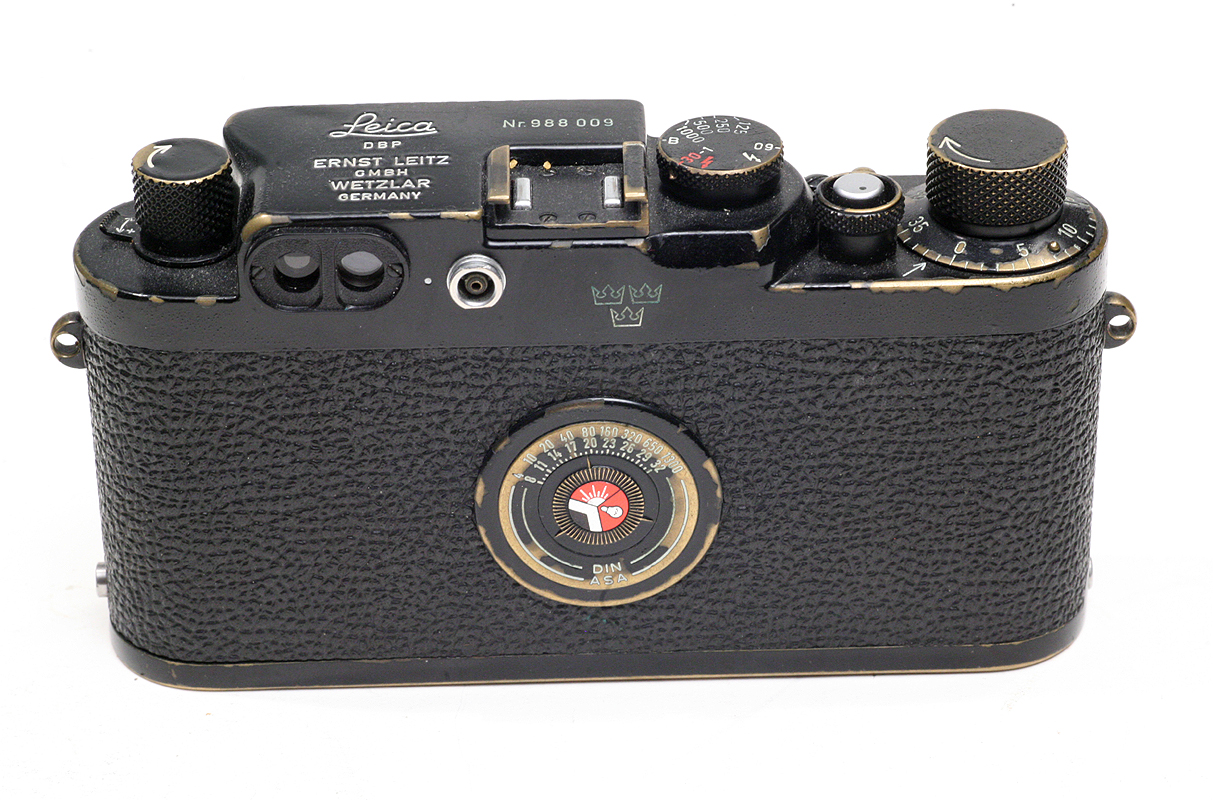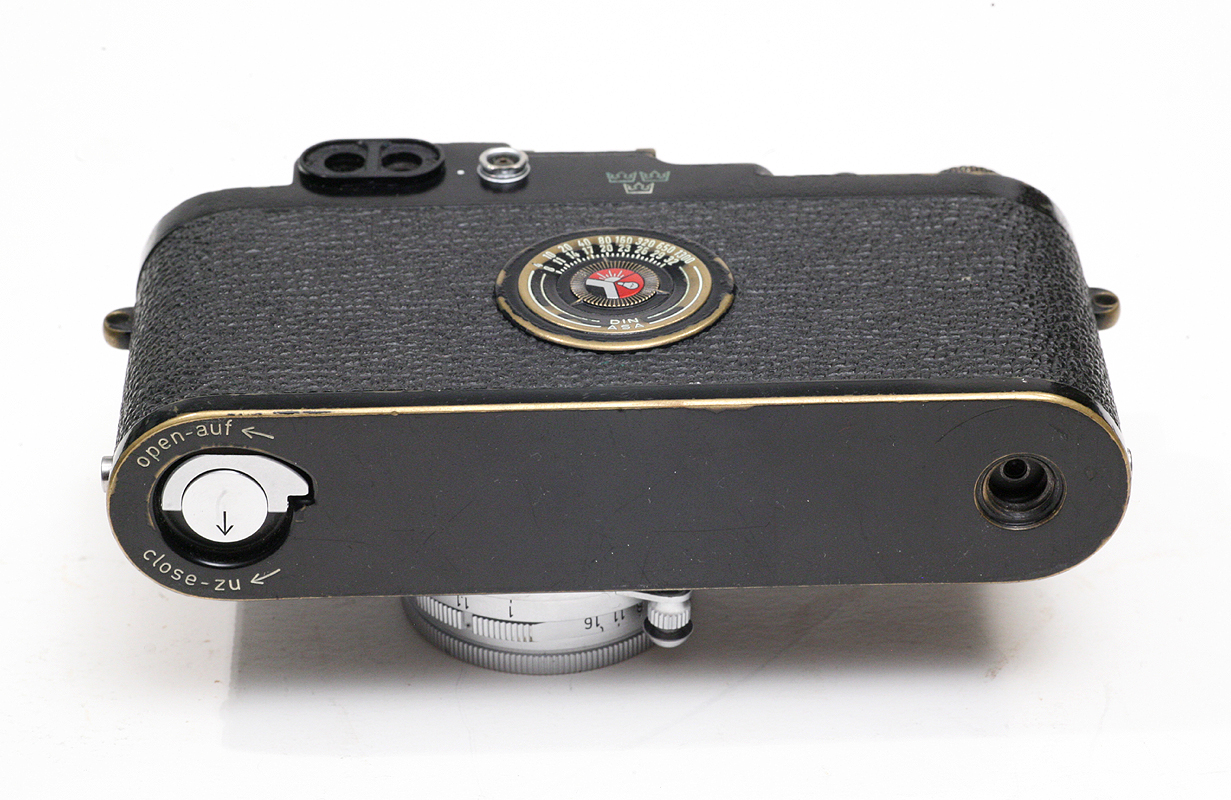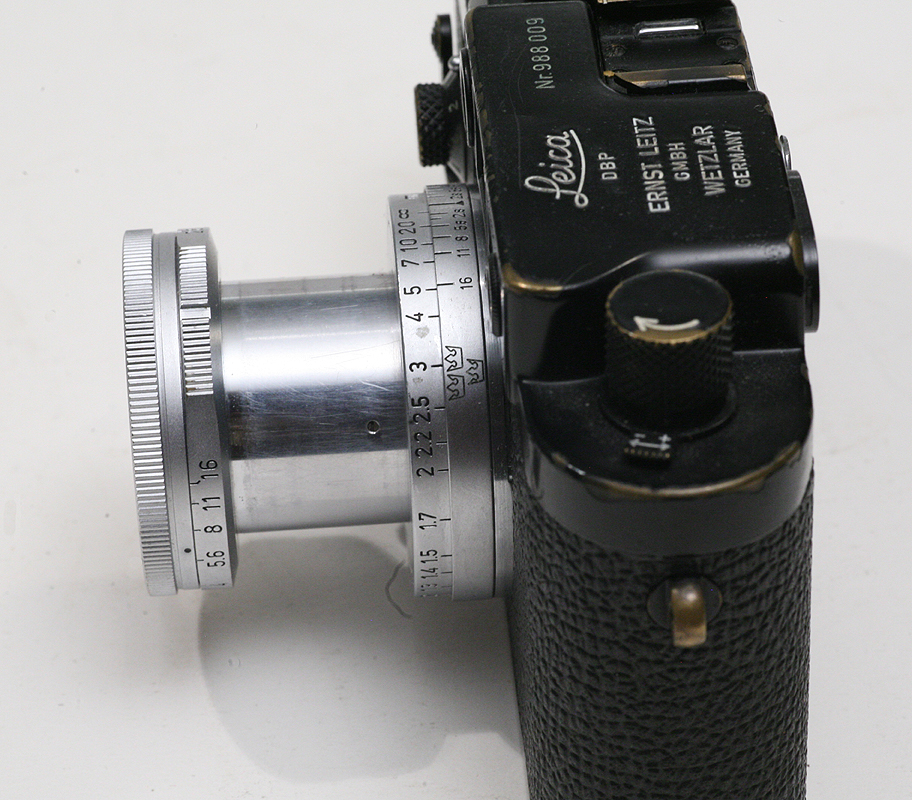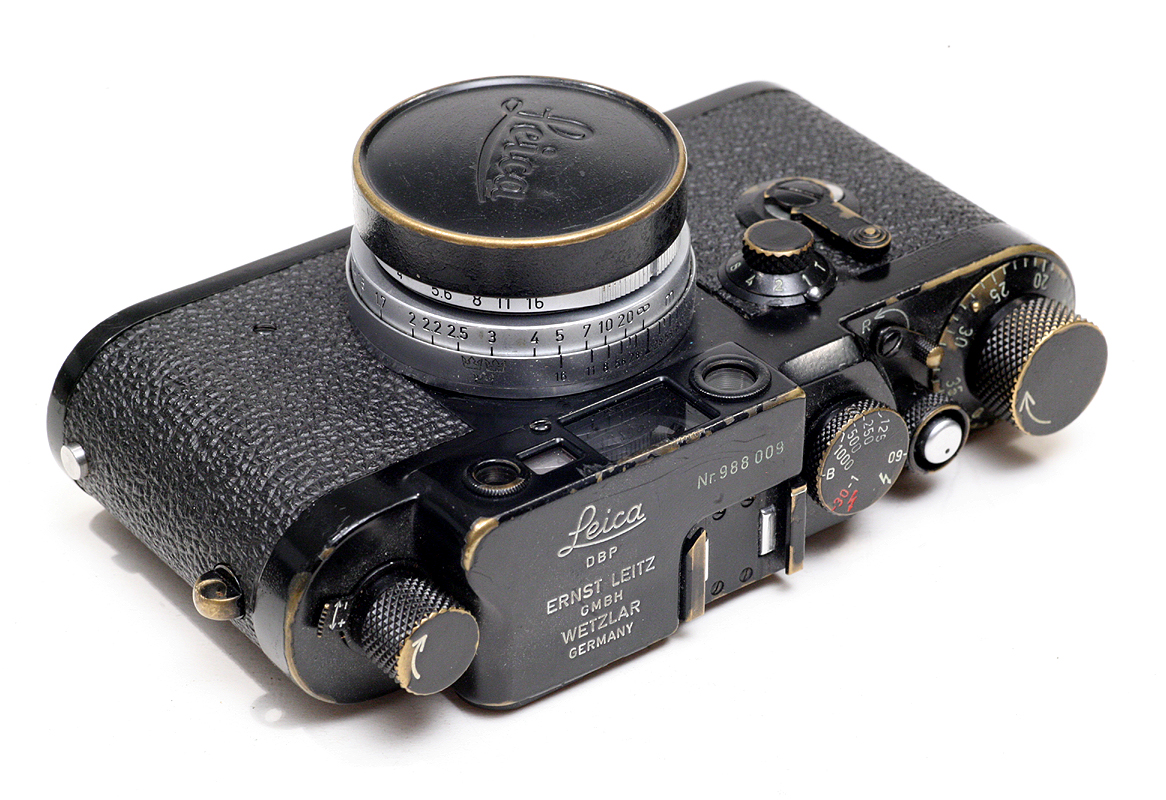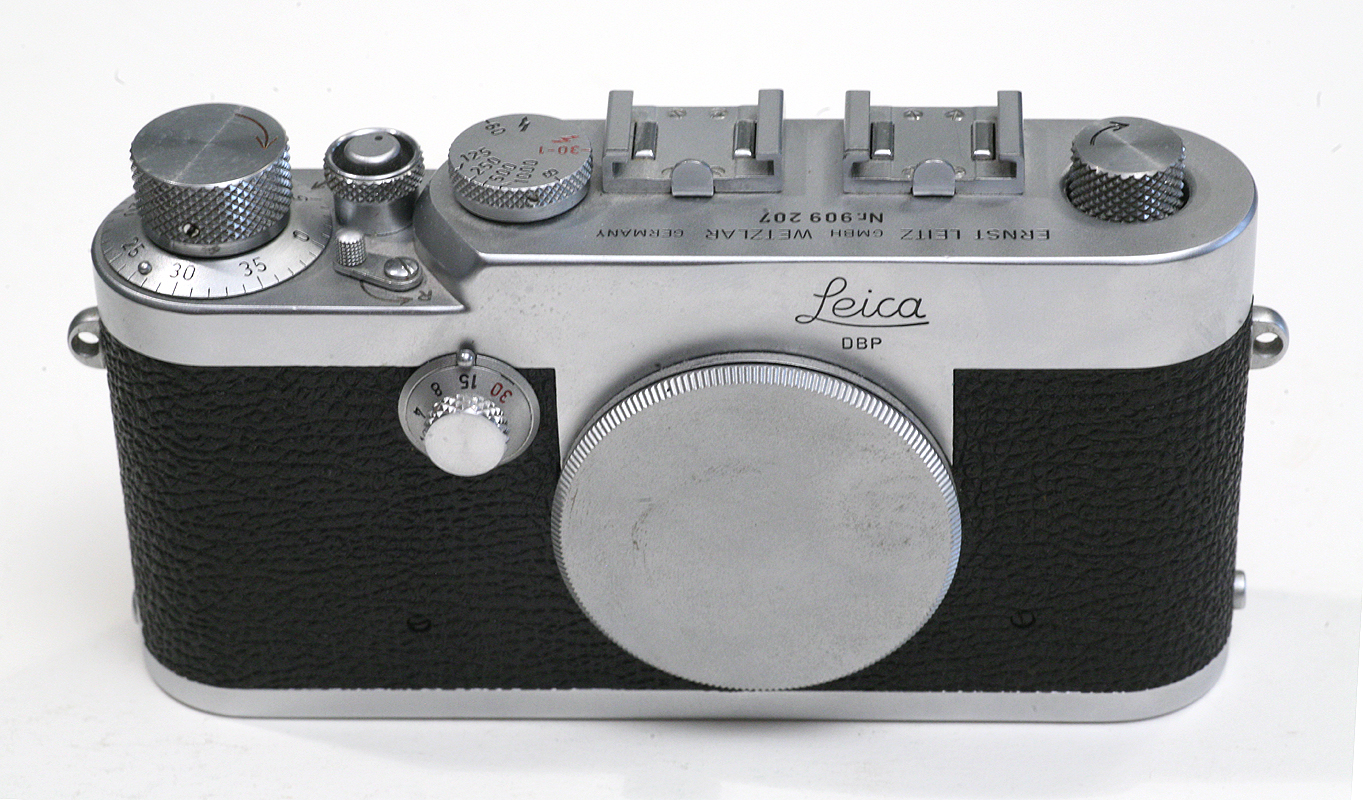 The Leica Ig body.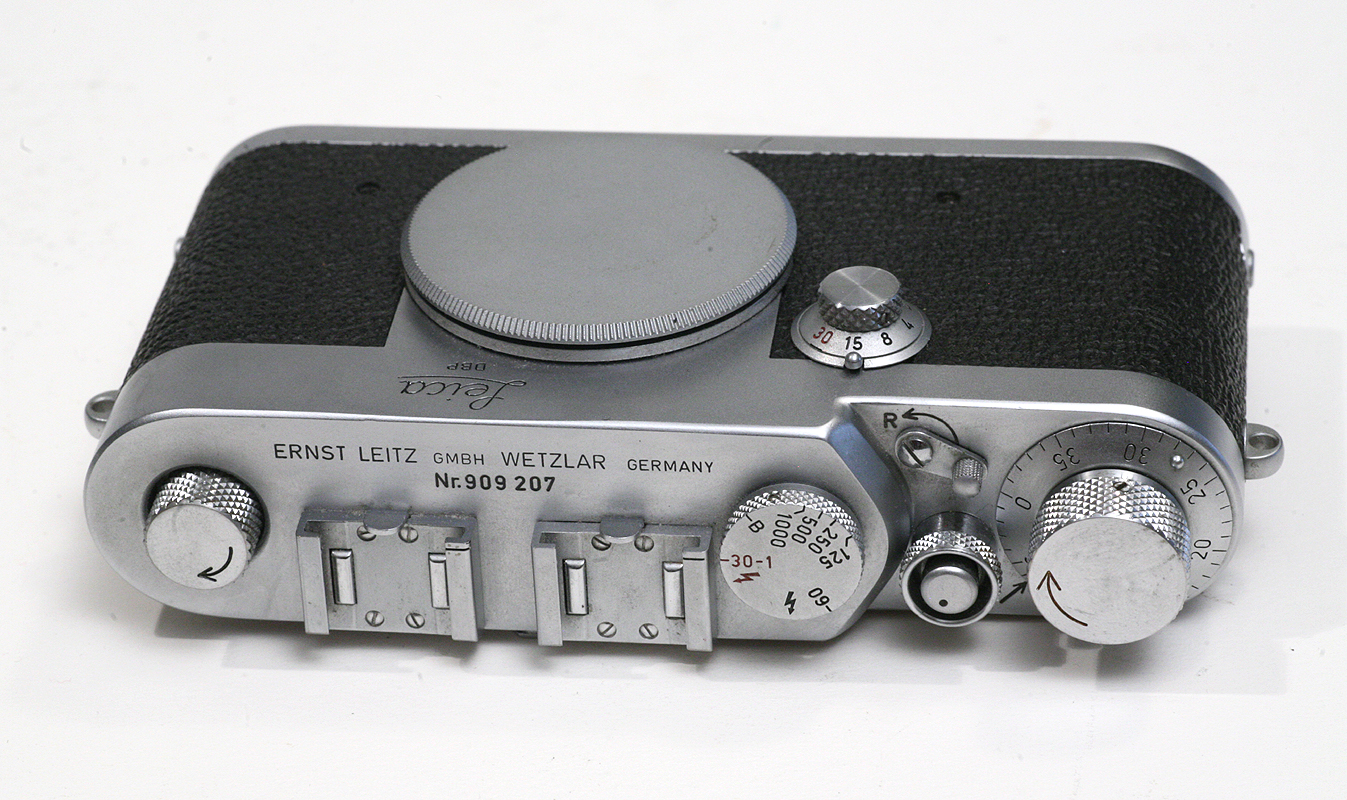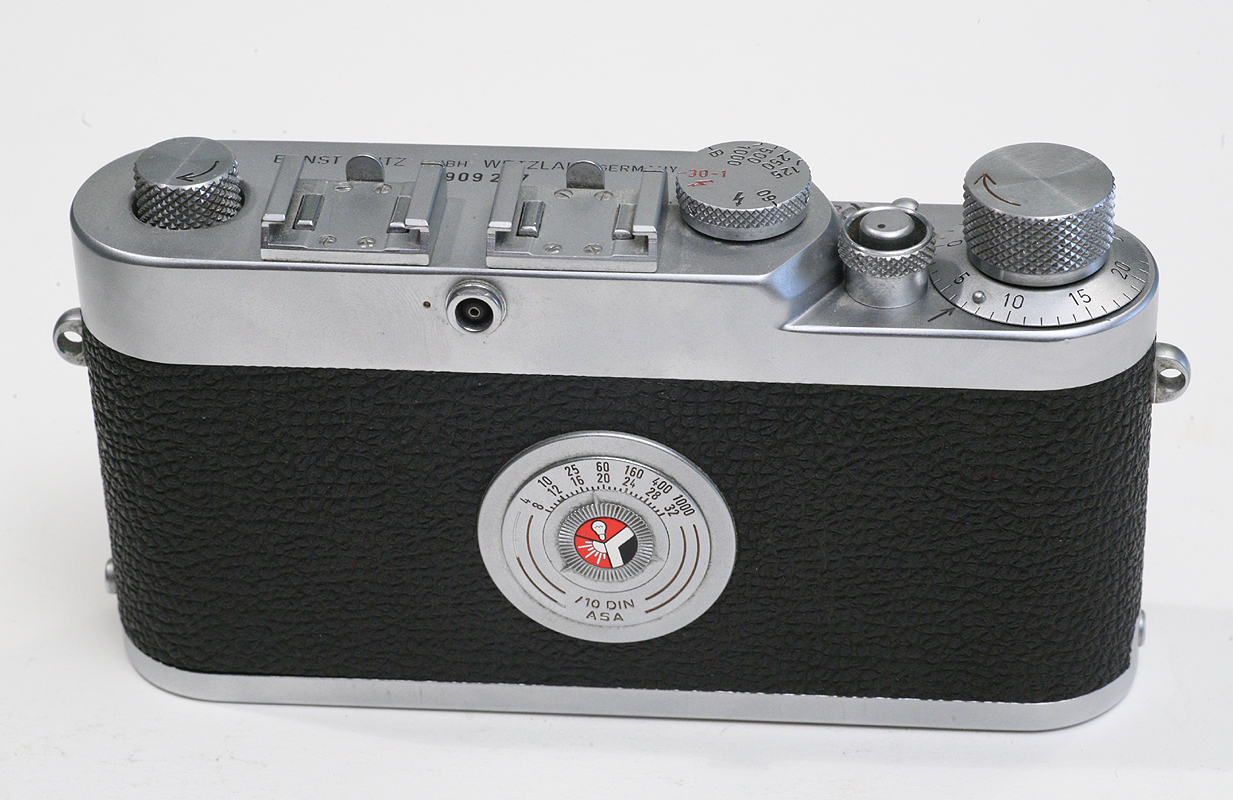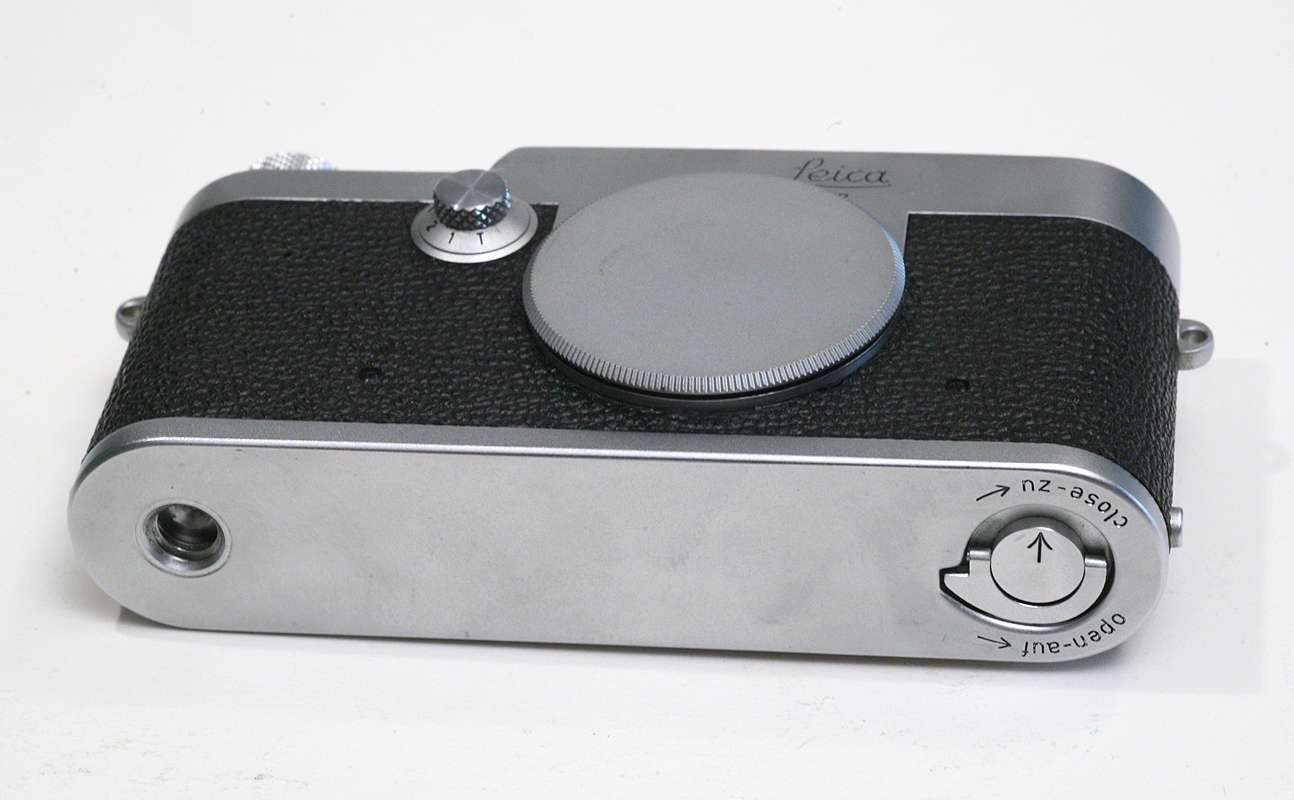 Production figures by year:
Leica IIIg
| | | | |
| --- | --- | --- | --- |
| Year | Chrome | Black | Canadian |
| 1957 | 19499 | -0- | 1580 |
| 1958 | 9752 | -0- | -0- |
| 1959 | 7894 | -0- | 200 |
| 1960 | 2520 | 125 | -0- |
| 1961/70 | 13 | -0- | -0- |
| Total | 39678 | 125 | 1780 |
Leica IIIg
| | |
| --- | --- |
| 1957 | 1000 |
| 1958 | 2026 |
| 1959 | 1616 |
| 1960 | 1316 |
| 1961 | -0- |
| 1962 | -0- |
| 1963 | 10 |
| Total | 5968 |