Photographica Pages
An online guide to collectable cameras and related stuff
---
Leica IIId

The IIId is a rare and mysterious camera. It is actually a wartime IIIc, down to the step under the A-R lever, fitted with a self timer on the front. Very similar in appearance to that on the IIIf Red Dial Self Timer model, the mechanism is different, and there is one extra circle on the button on the arm.
The IIId actually pre-dates the IIIc. Why was the camera built in small quantities, and then the self timer idea shelved until 1954? Perhaps it was built for government contract, some were supplied to the Luftwaffen, the Japanese Naval attache and the US Signal Corps. It may have proven unreliable, or troublesome and expensive to build. In any event, very few were constructed.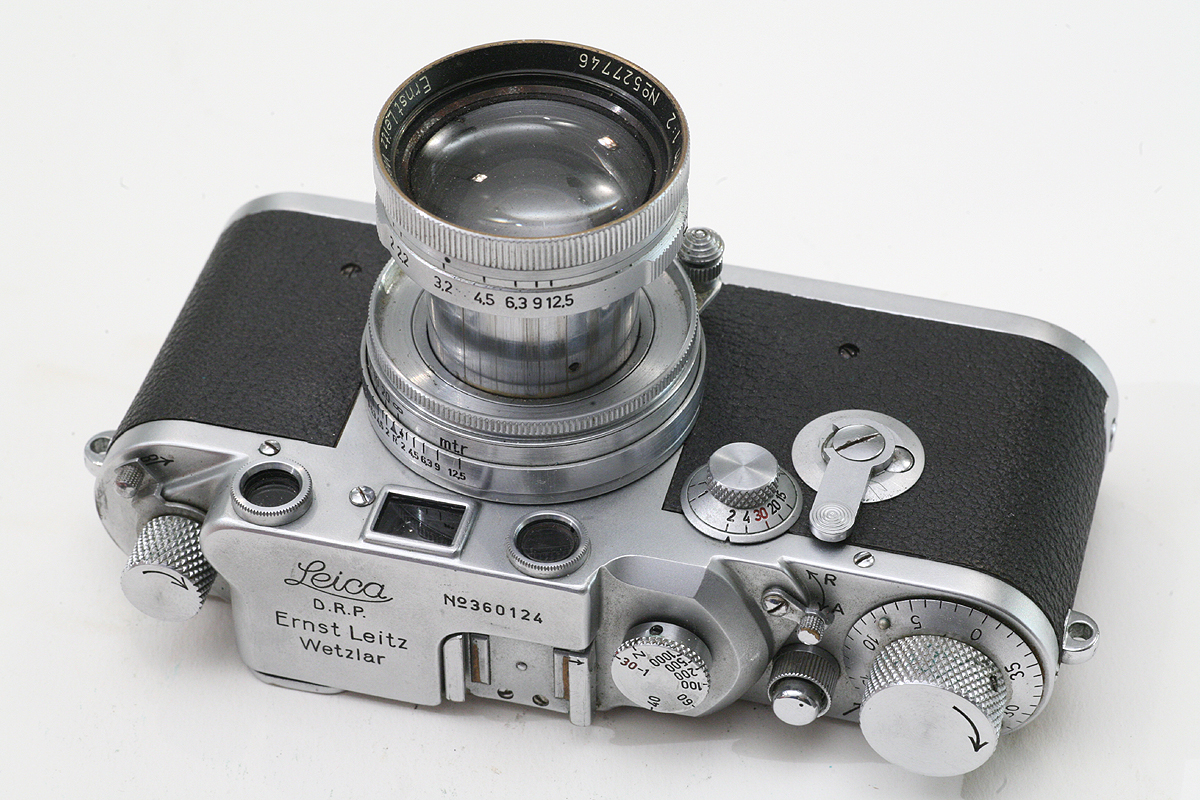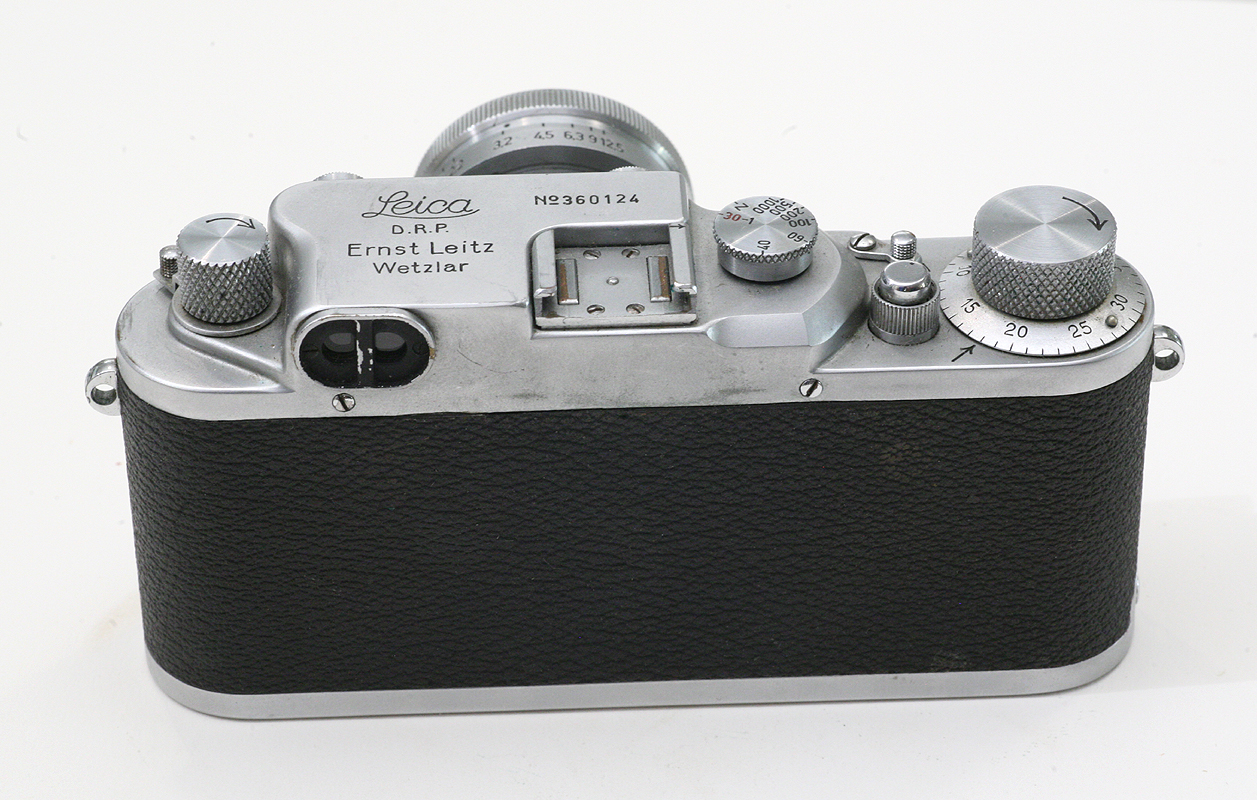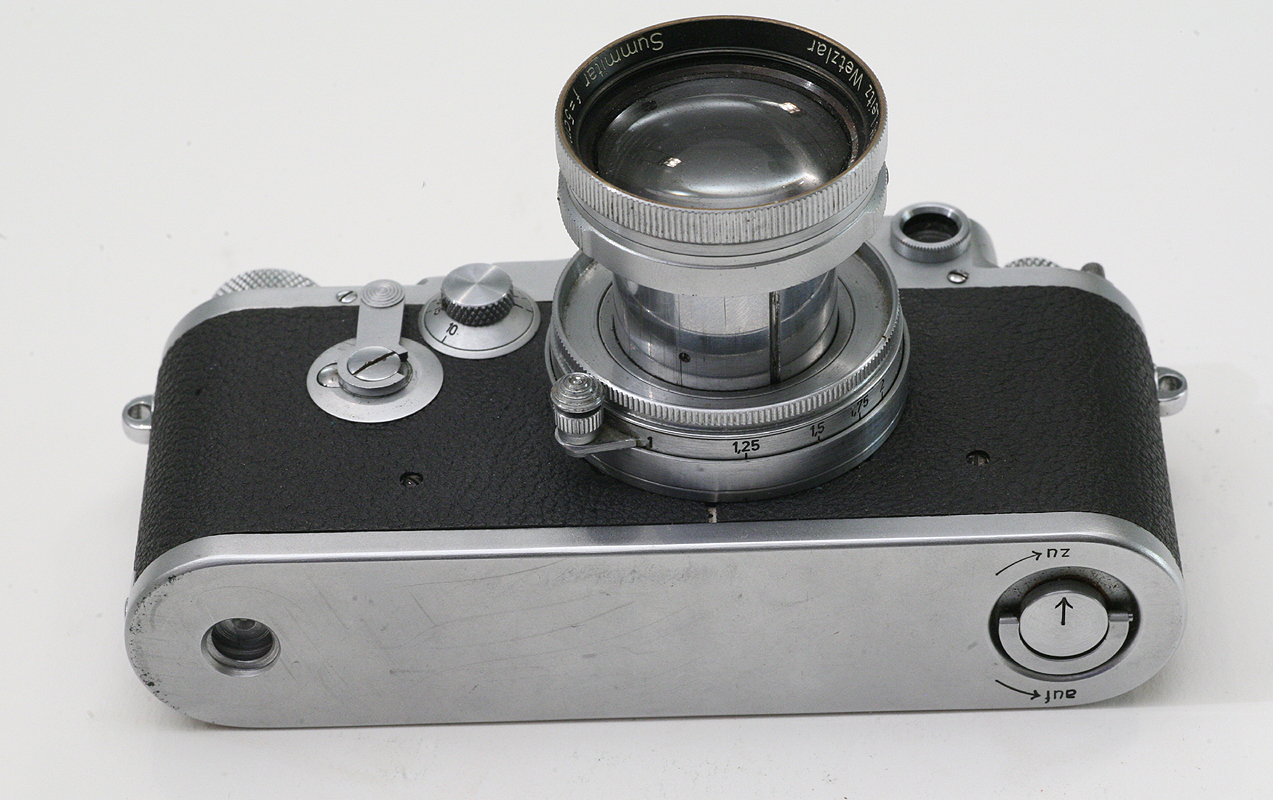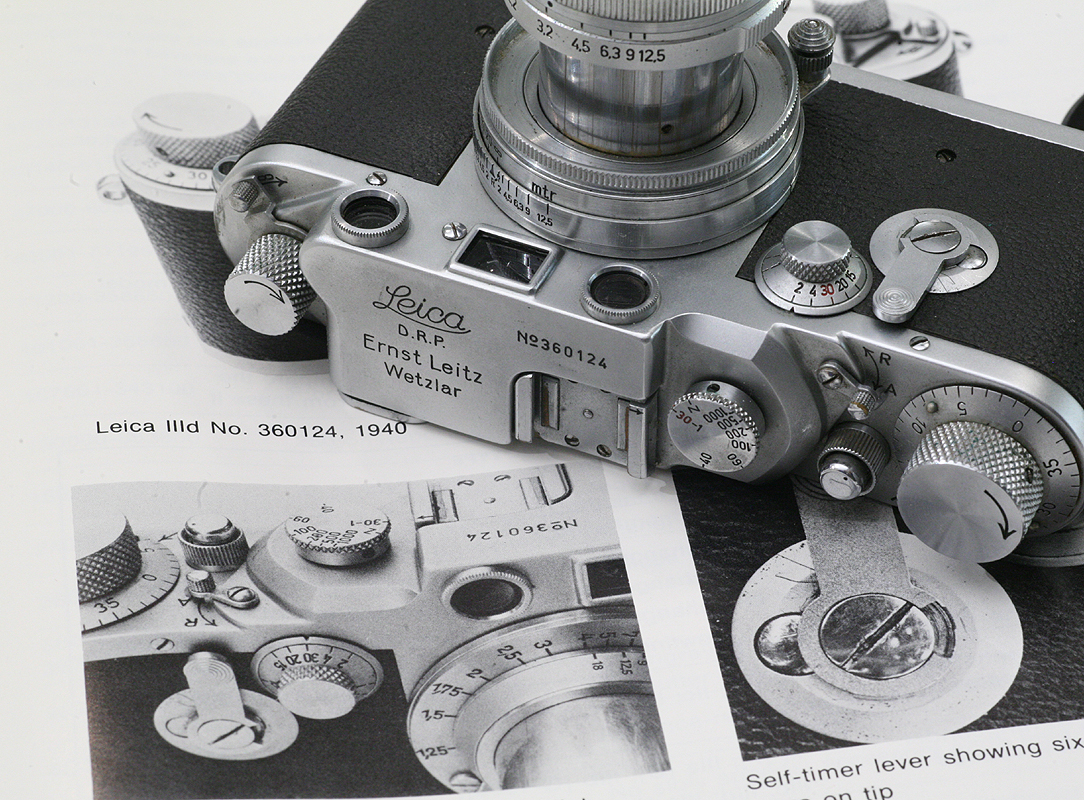 The Leica IIId is a camera that has been counterfited, so it is good to have provenance if you can get it. Having the example that is illustrated in one of Jim Lager's books is pretty good provenance.
Production figures by year:
| | |
| --- | --- |
| 1939 | 1 |
| 1940 | 19 |
| 1941 | 61 |
| 1942 | 33 |
| 1943 | 11 |
| 1944 | 290 |
| 1945 | 11 |
| 1946 | -0- |
| 1947 | 1 |
| Total | 427 |