Photographica Pages
An online guide to collectable cameras and related stuff
---
Leica IIIc, Leica IIc, and Leica Ic

The IIIC was the first Leica model introduced as a change of construction, rather than a model with new features. The body was diecast, and the top plate and rangefinder cover are now one piece. The camera became 1/8""longer than previous models.
Production started in 1940 with serial number 360175. During WWII batches of cameras were allocated for the different branches of the German military. Most common are cameras marked "Luftwaffen -Eigentum" (airforce property). Others were marked "Heer" (Army) or "WH" (wehrmacht Heer). Due to material shortages, as well as military concerns, some cameras were finished in gray enamel, and some had a red shutter curtain. There are many stories behind the red curtain, I don't know which is true.
Some cameras have a "K" after the serial number, referring to a special ball bearing shutter designed for cold weather applications. Some of these have military markings, others do not.
In 1946 the serial numbers skipped from 397608 up to 400001. The top plate was redesigned without the small step under the A-R lever. Early postwar cameras are subject to poor chrome quality. Many otherwise nice examples have the chrome peeling off. Some postwar cameras were fitted with a rougher vulcanite body covering, referred to as "Sharkskin".
In 1948 Leitz introduced a budget version of the IIIC without slow speeds. It was the IIC. It could be later modified by the factory to become a IIIC. These conversions can be spotted by serial number, and by the accessory shoe, which has only two screws, as opposed to the IIIC's four. This model wasn't terribly popular, and only 10,999 were sold in four years of production.
A further stripped down version of the IIIC was brought out in 1949. The IC lacked both rangefinder and viewfinder, as well as slow speeds. There are two accessory shoes on the top of the camera. This camera was designed mainly for technical uses, although many photographers enjoy using it with a wide angle lens and brightline finder. Production was 12,013 units, ending in 1952.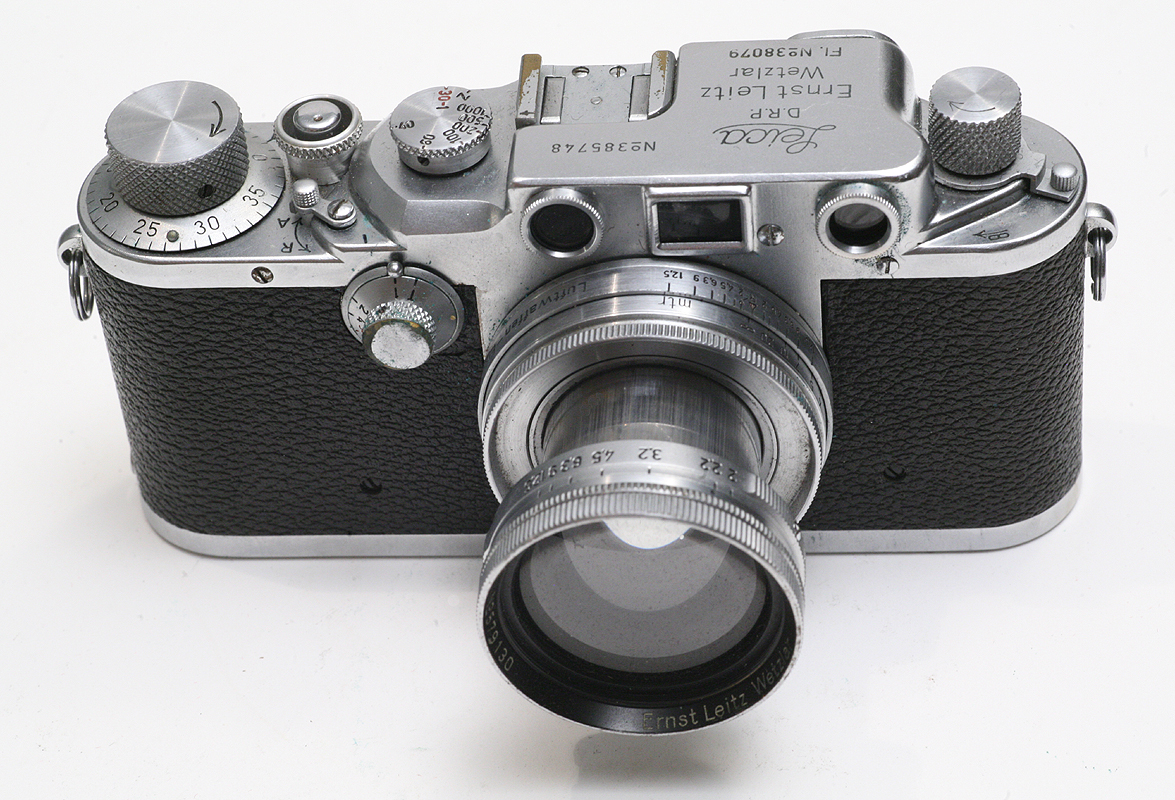 A wartime Leica IIIc in chrome, with markings from the German Luftwaffe.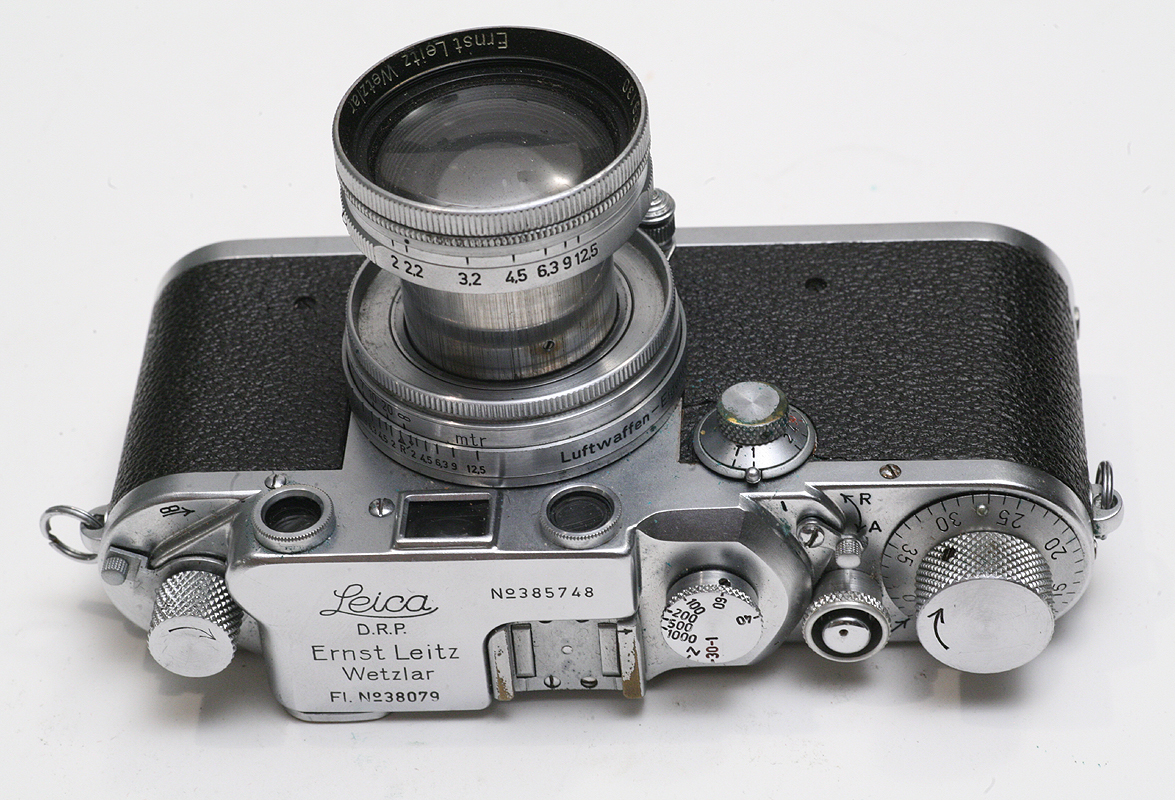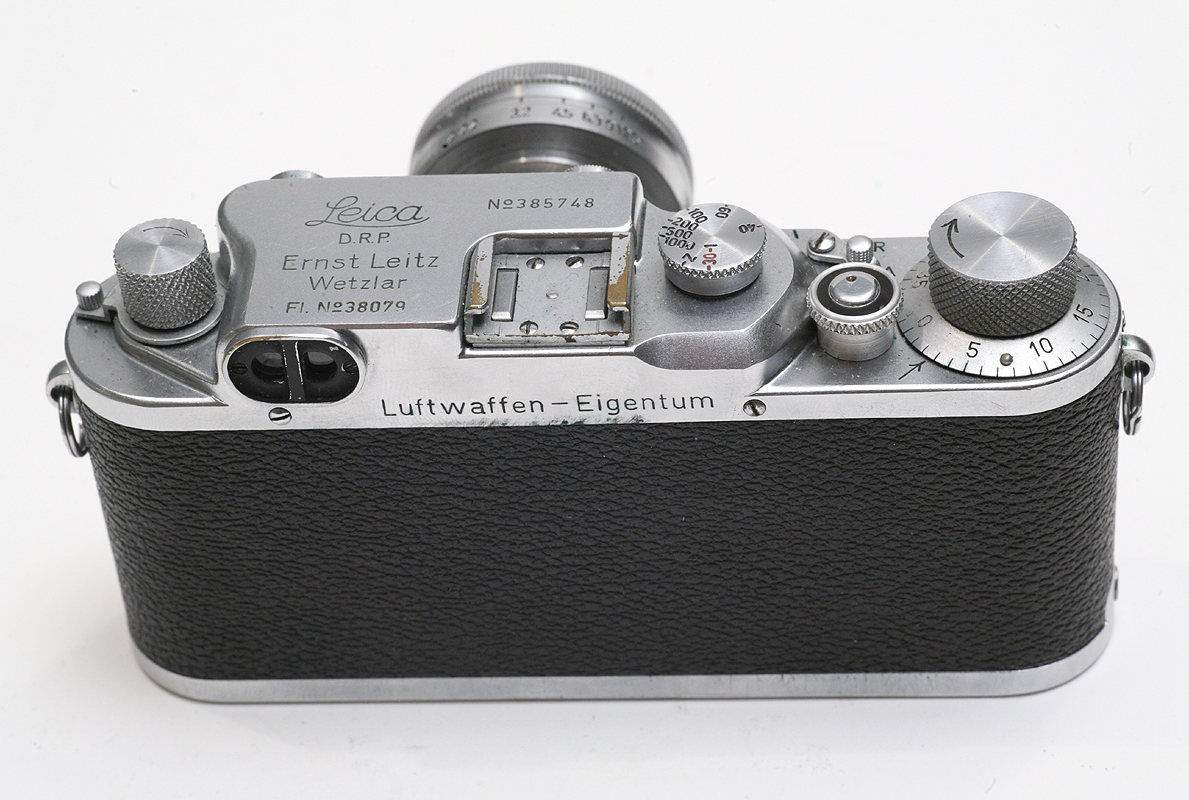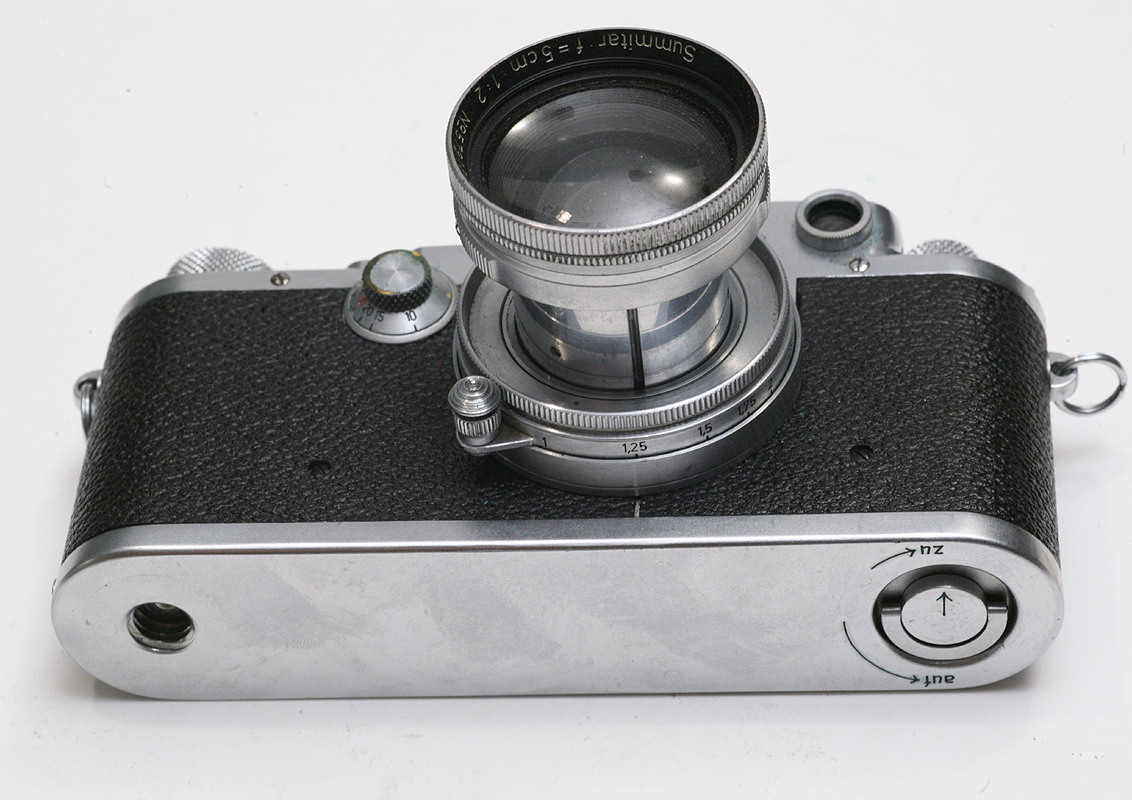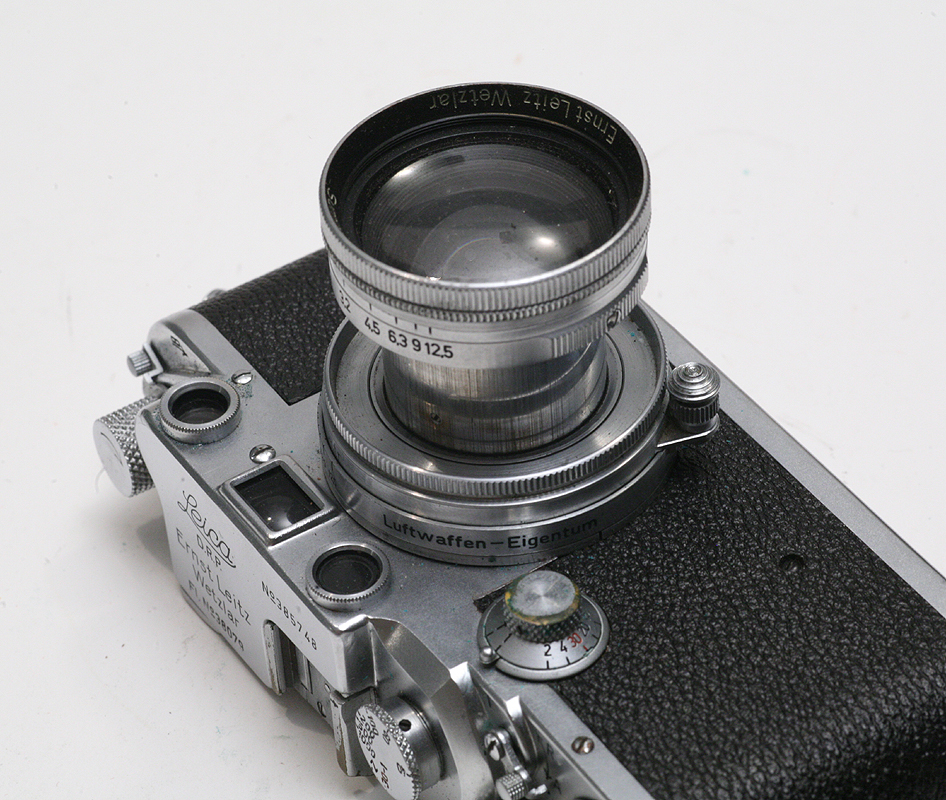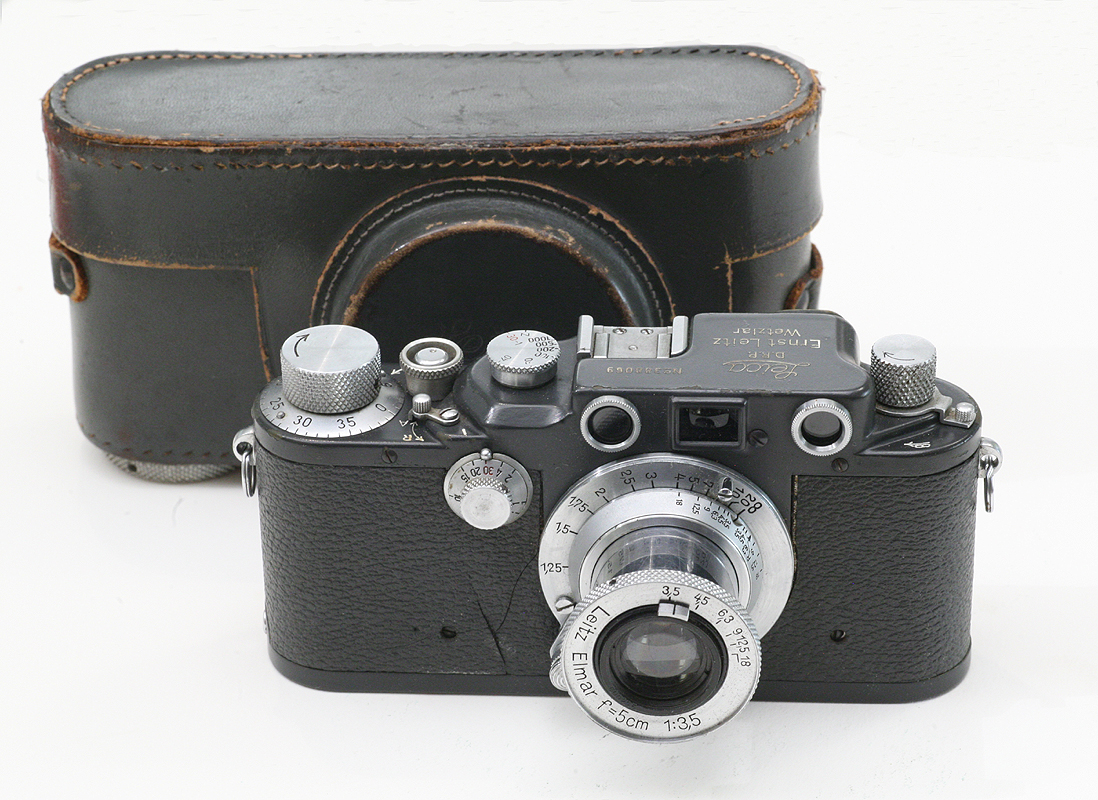 A civilian wartime Leica IIIc in gray paint.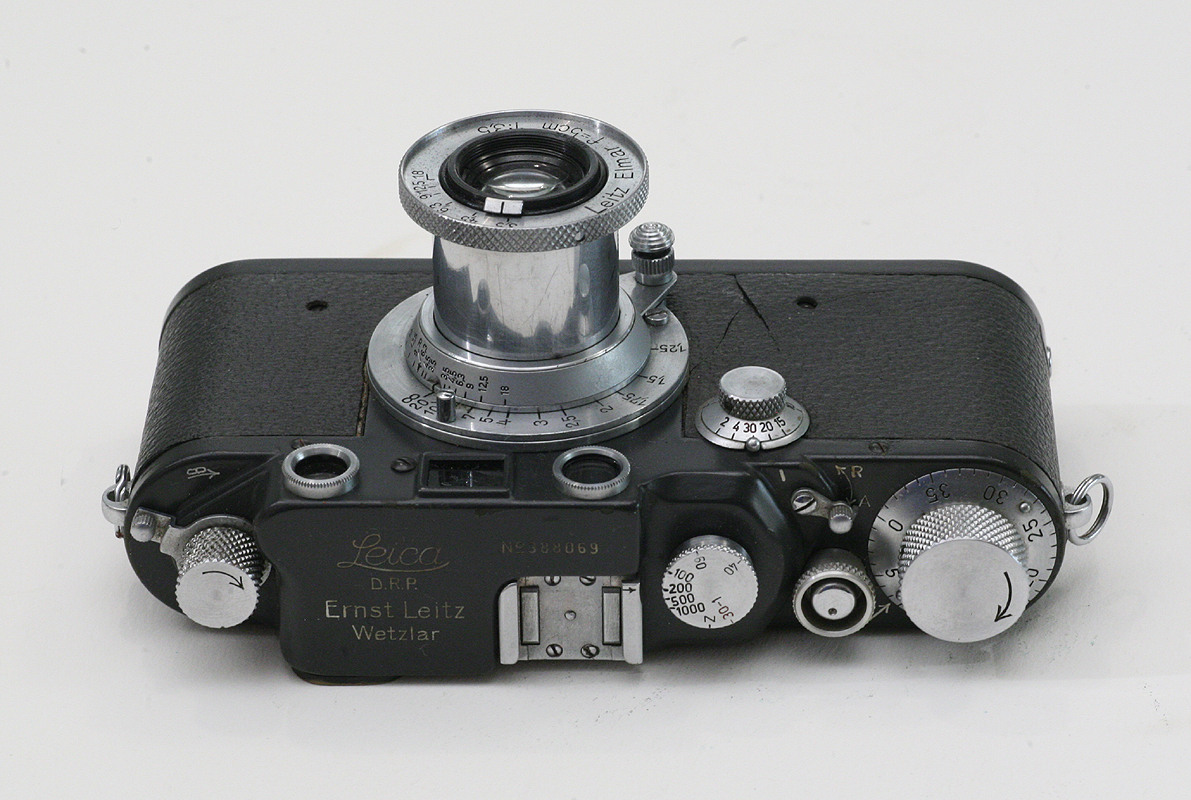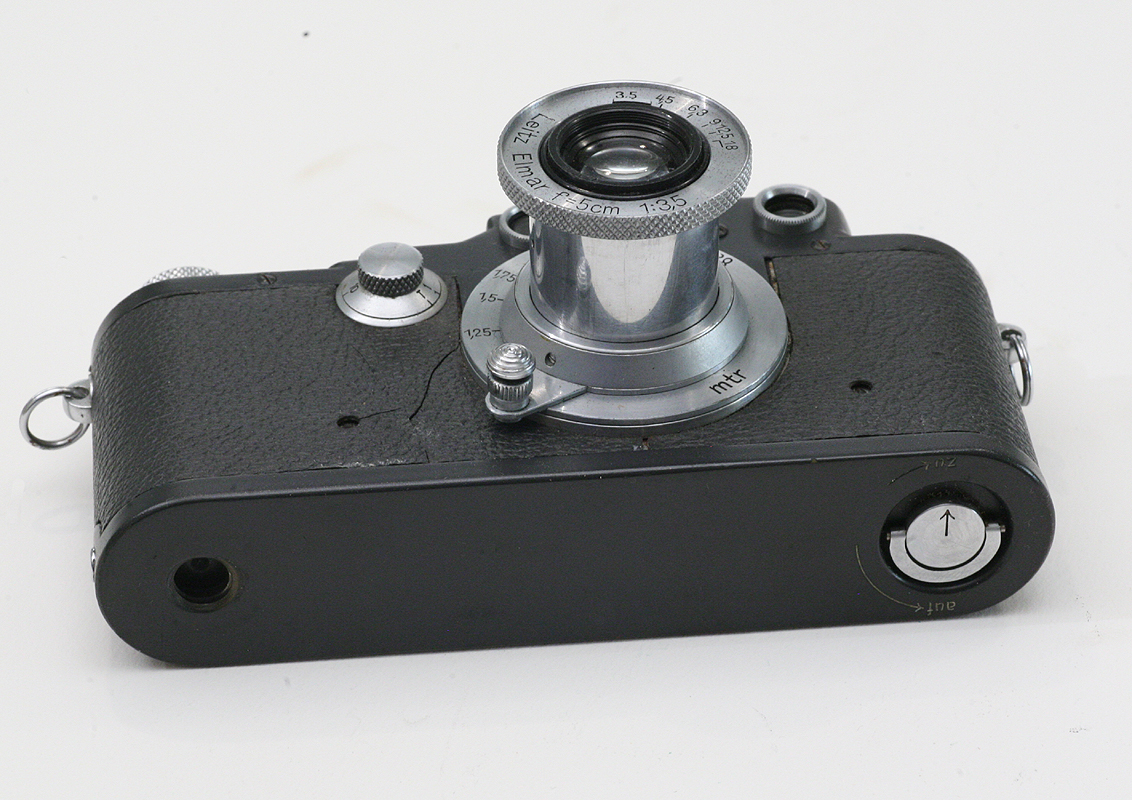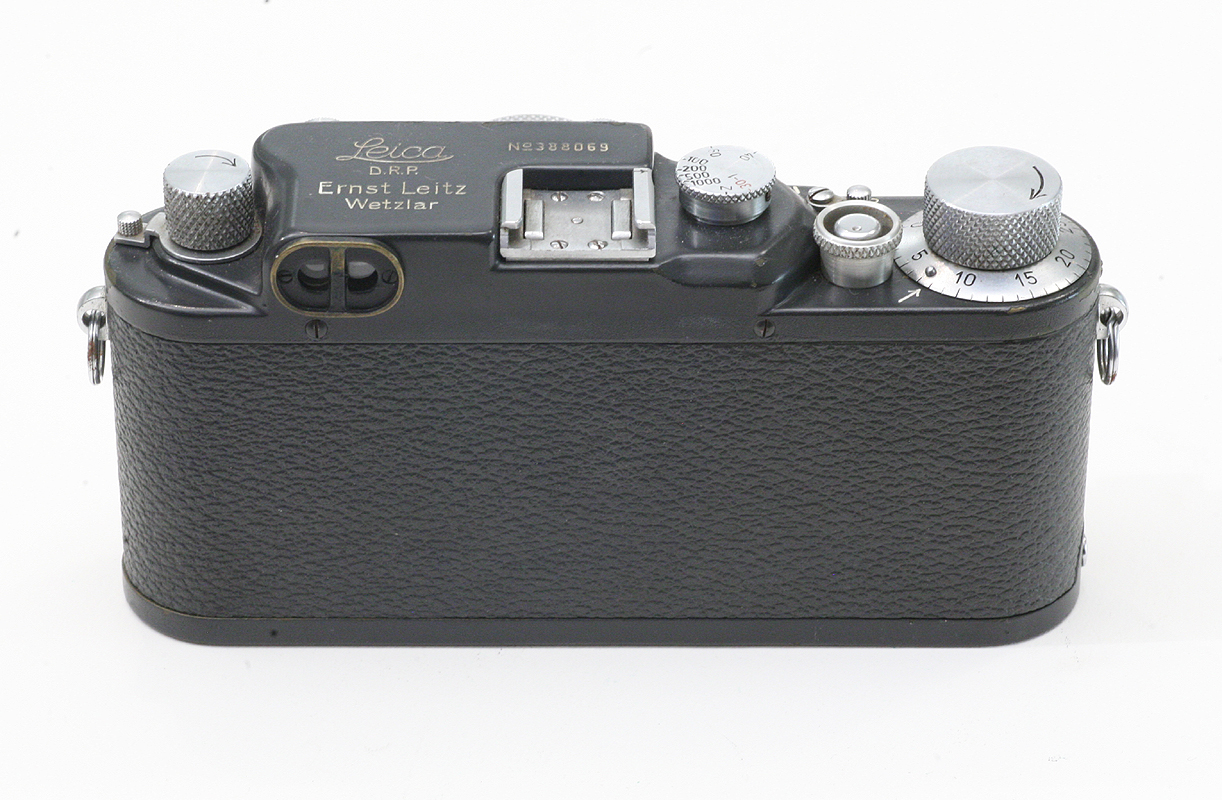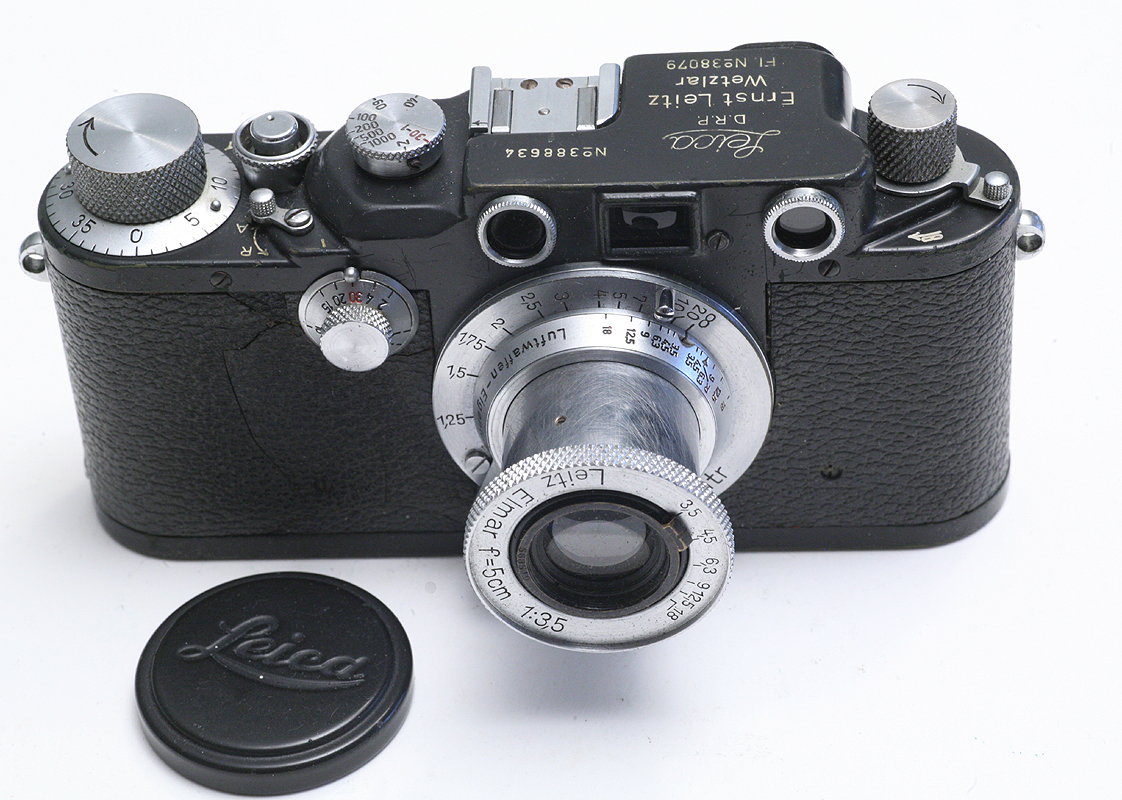 A wartime Leica IIIc in gray paint, with markings from the German Luftwaffe.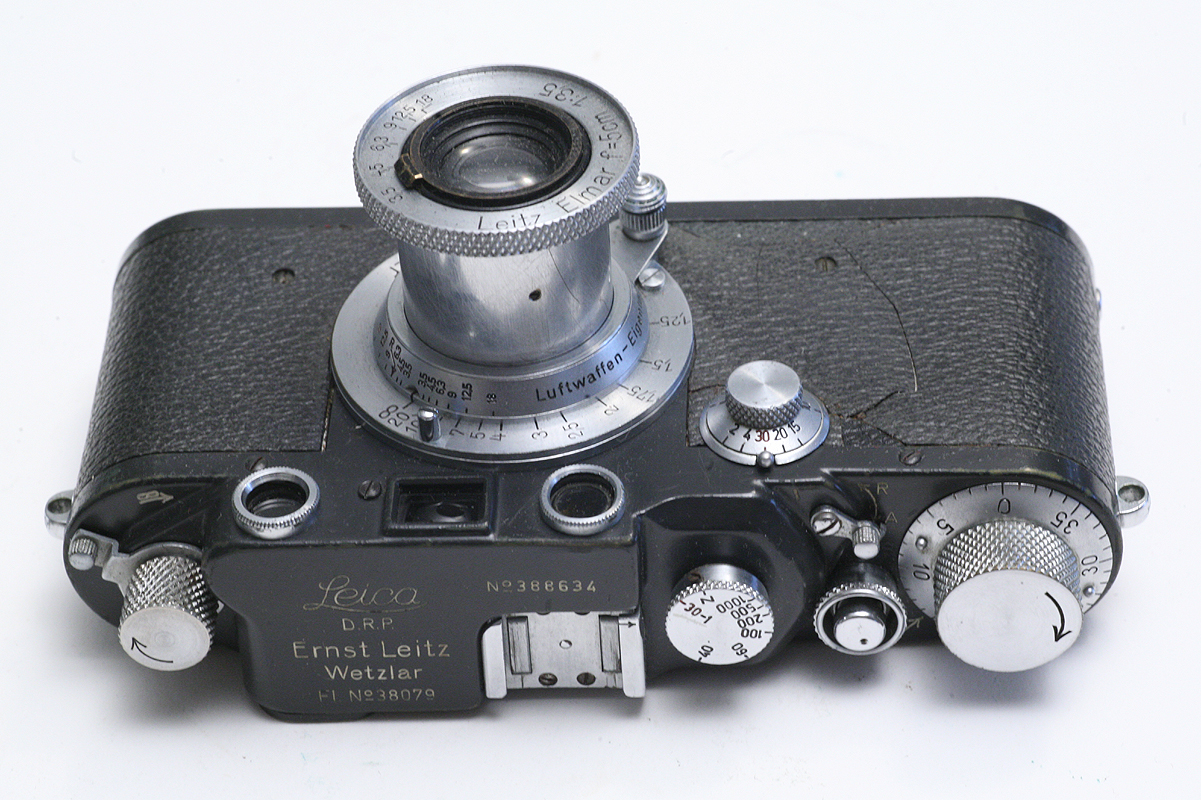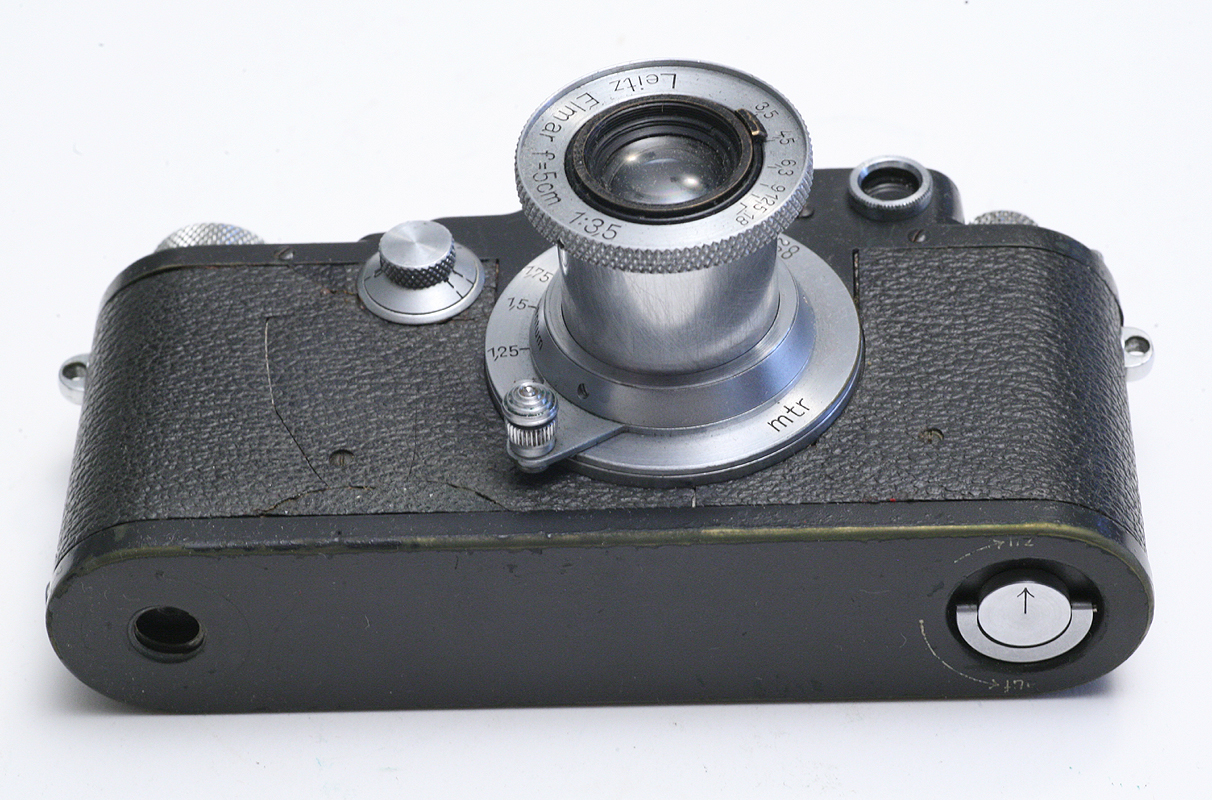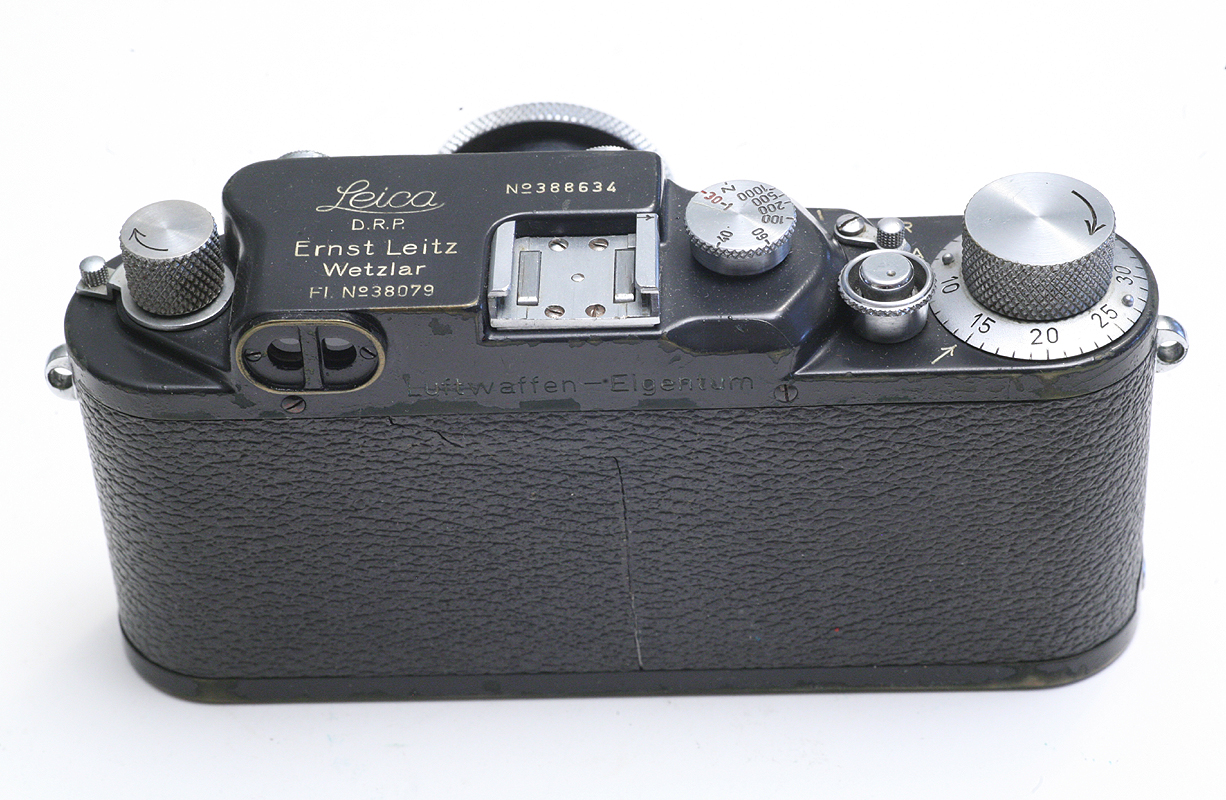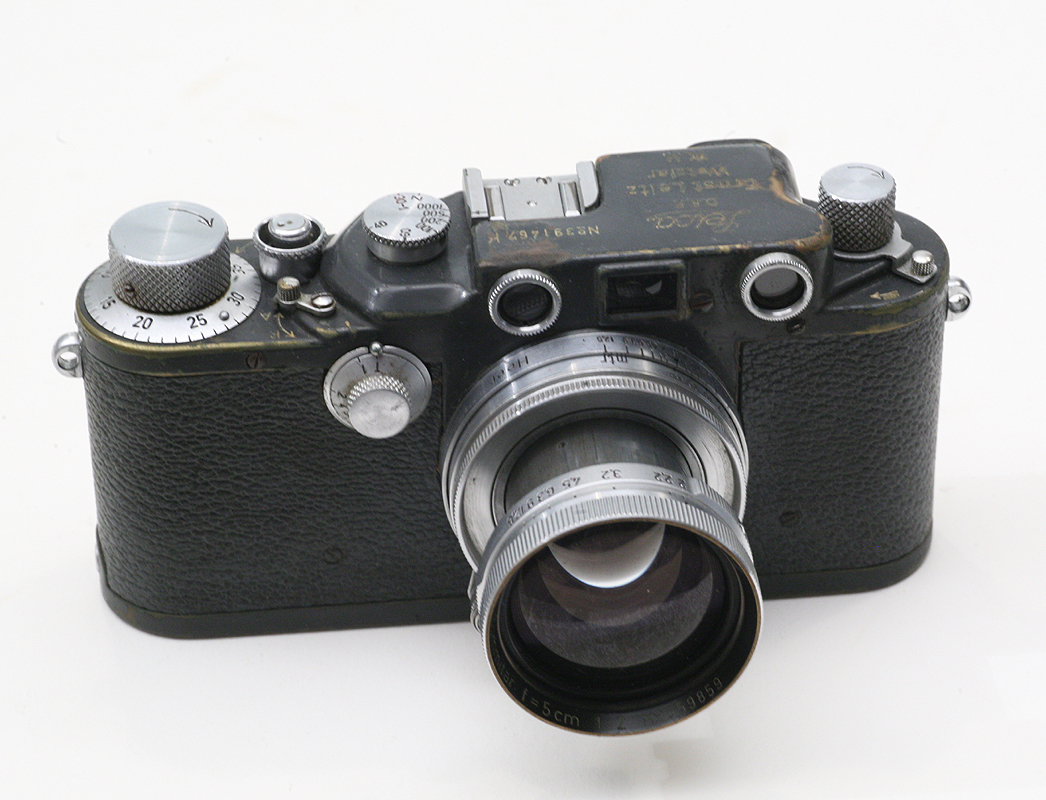 A wartime Leica IIIcK in gray paint carrying German army markings.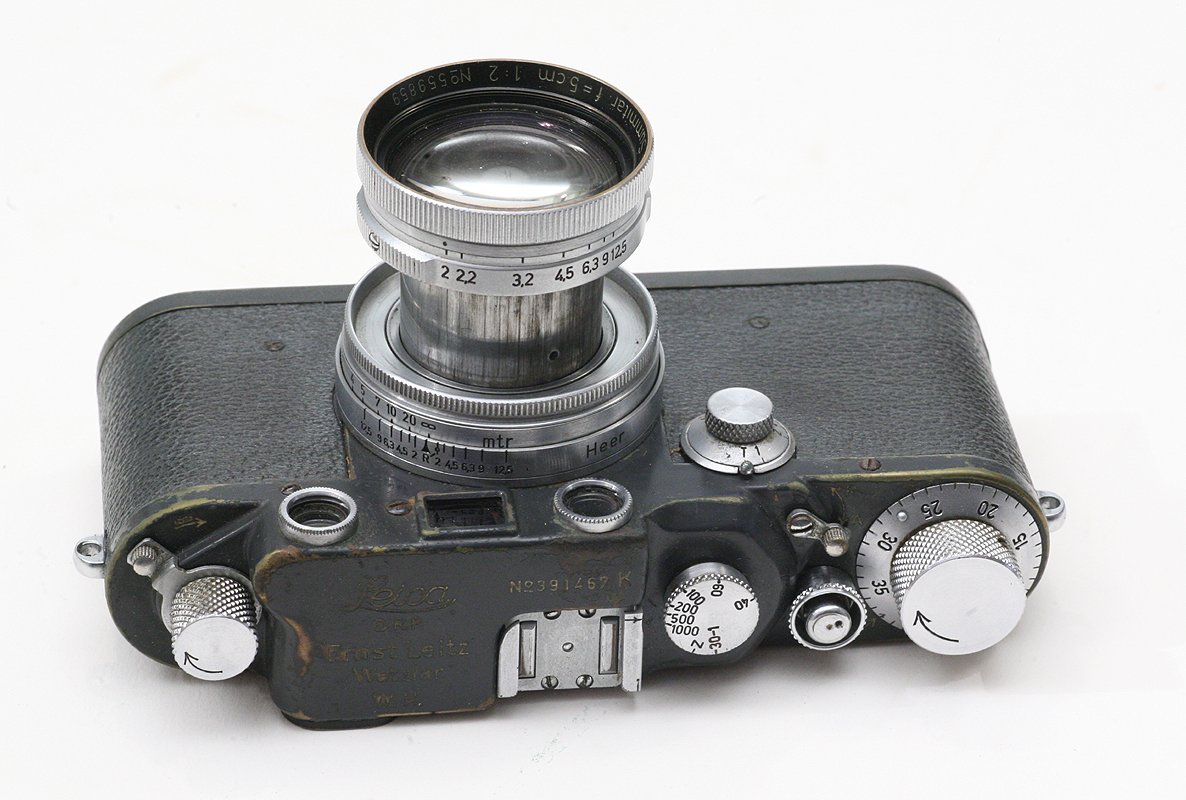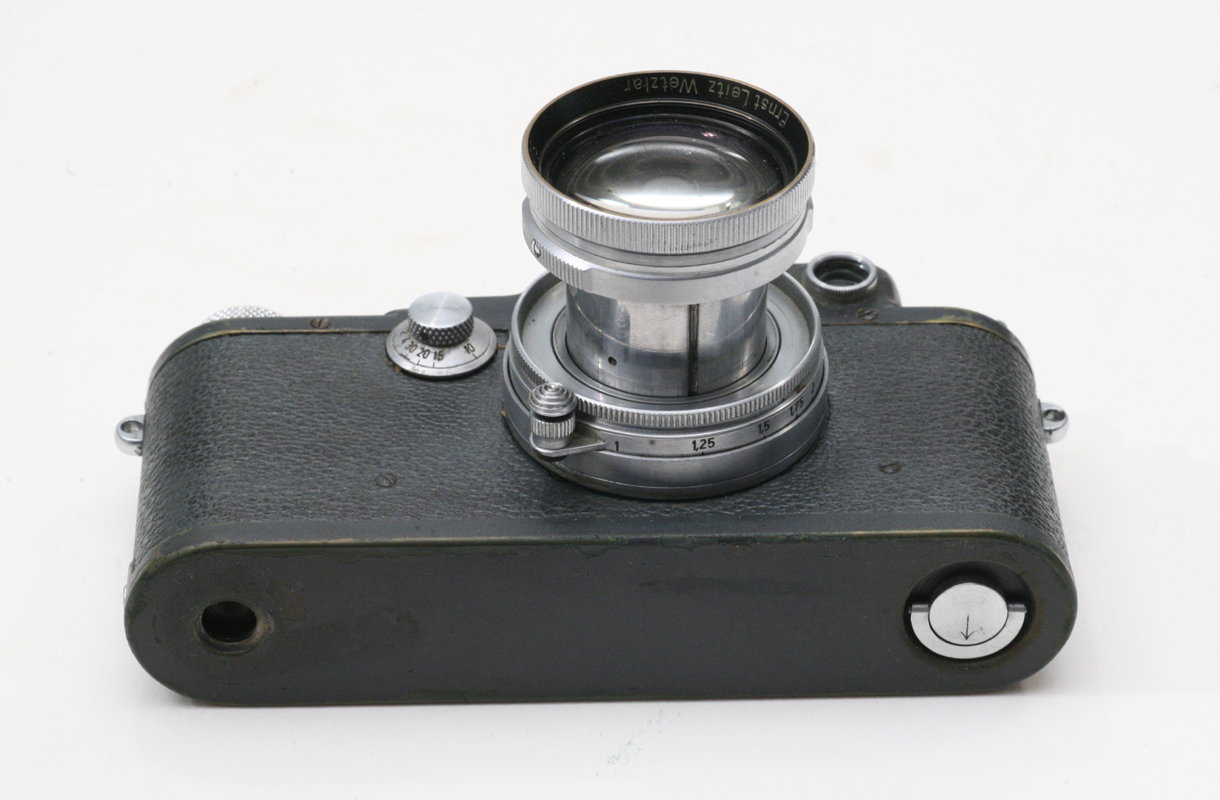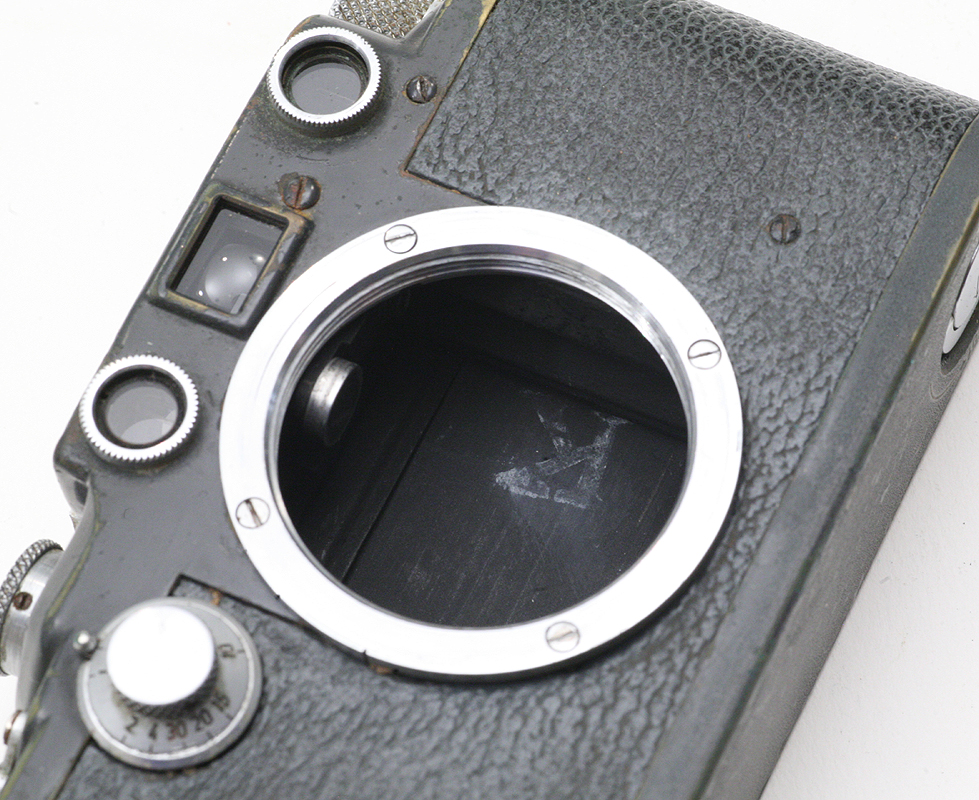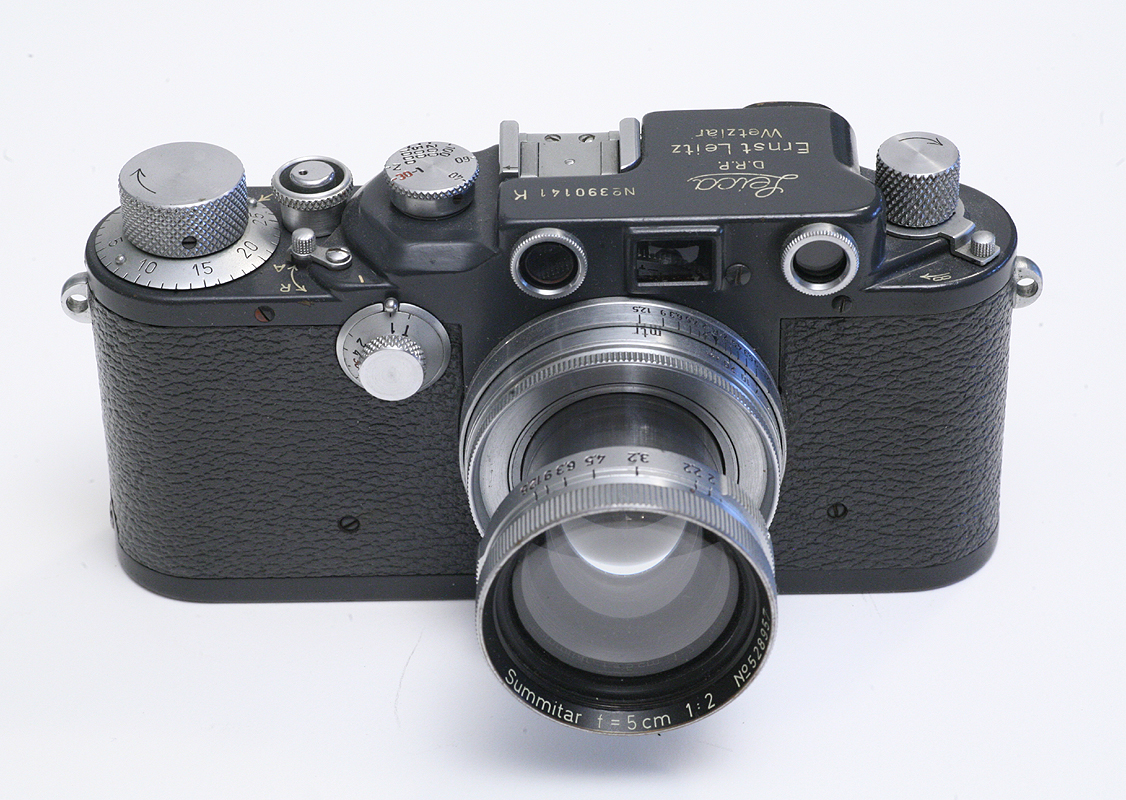 A civilian wartime Leica IIIcK in gray paint.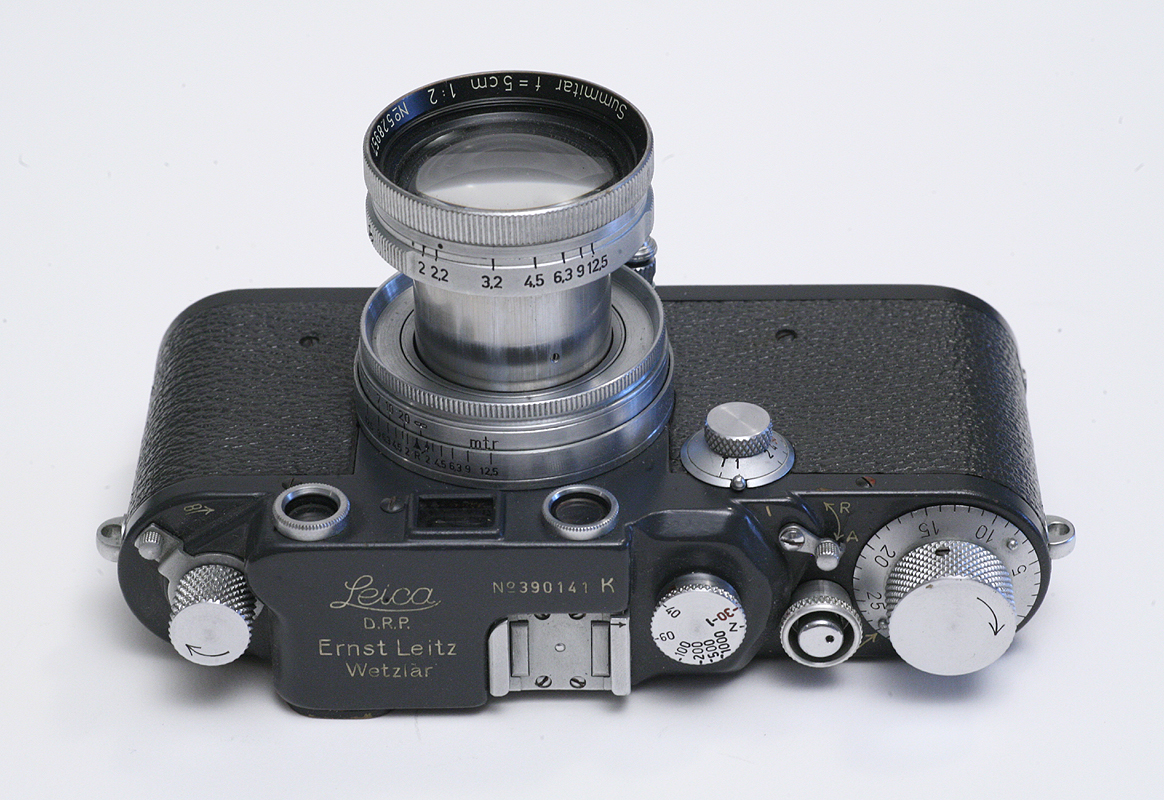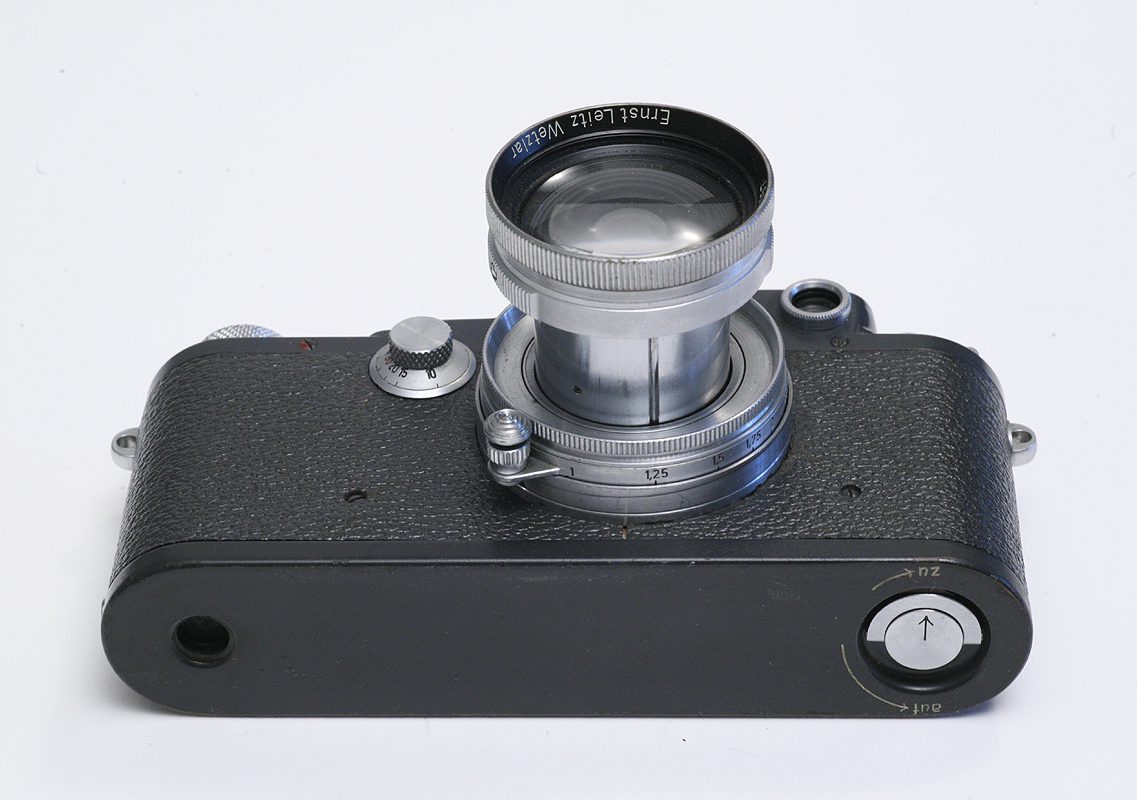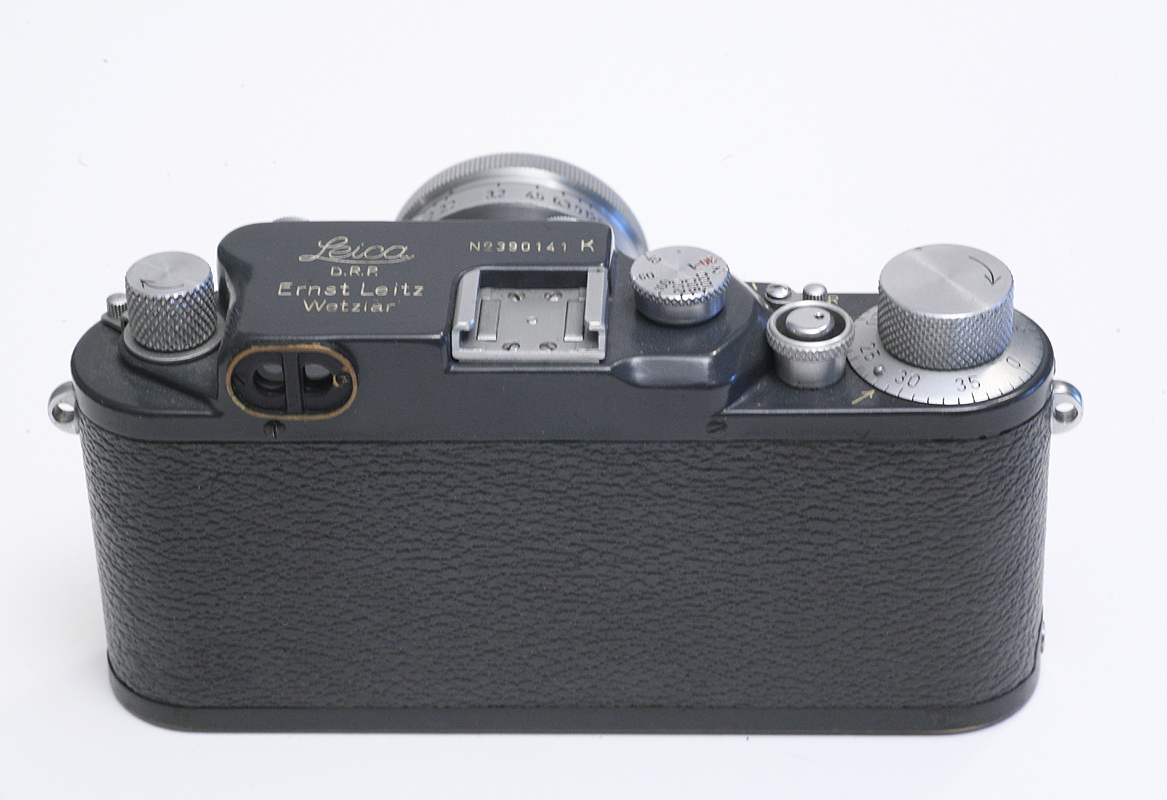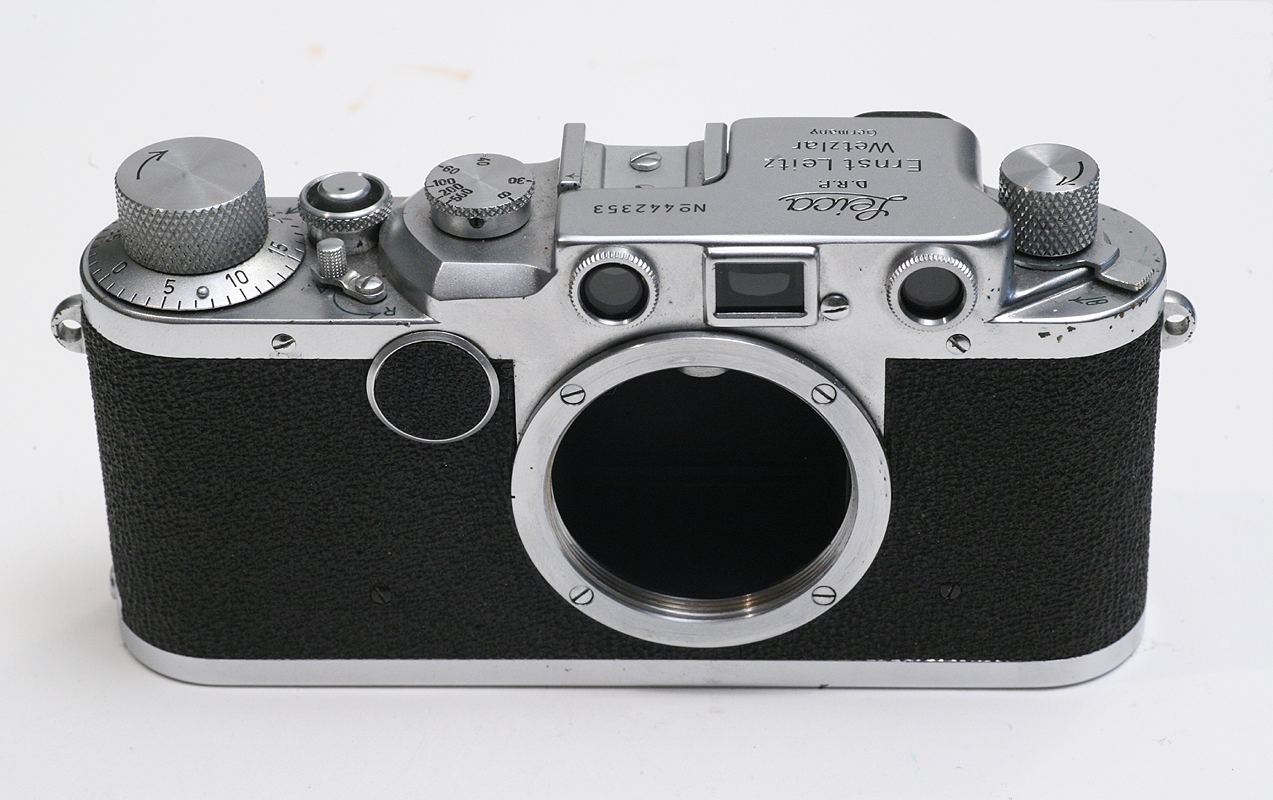 A Leica Iic body with sharkskin vulcanite.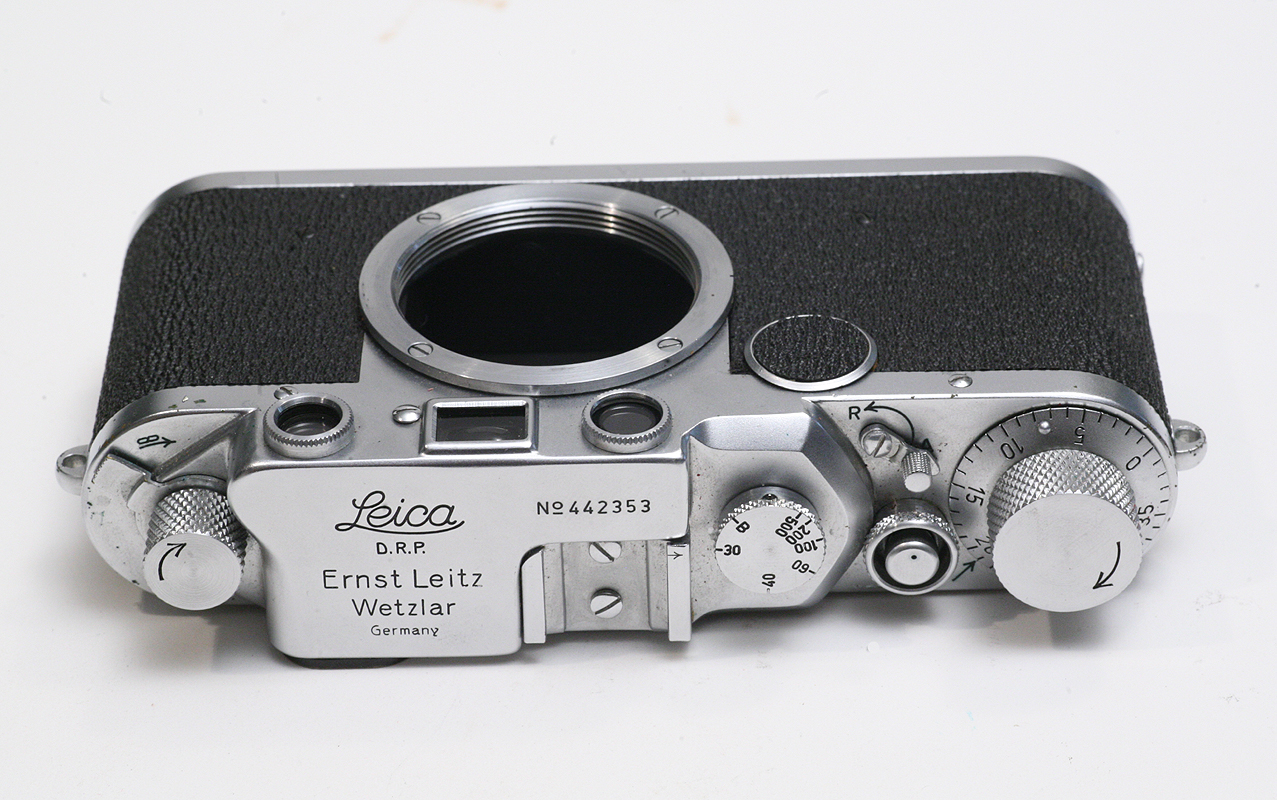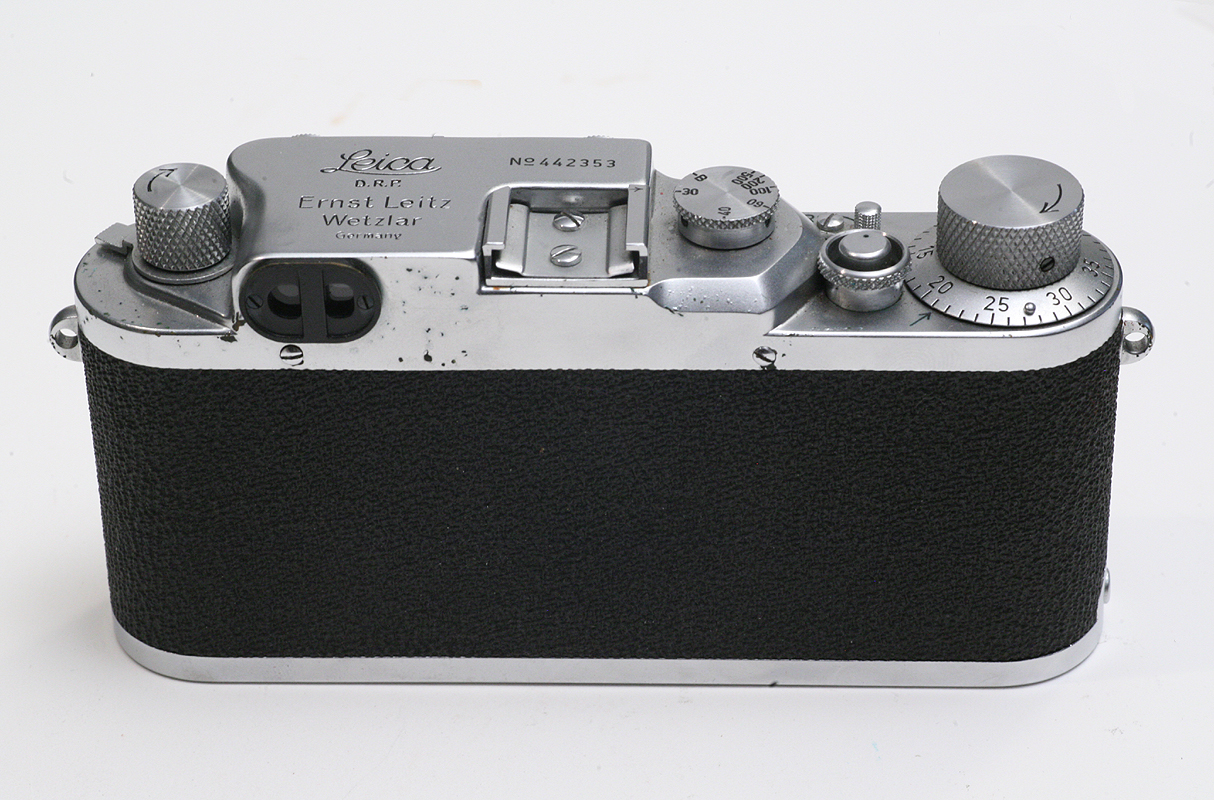 Production figures by year:
Leica IIIc
1940

5070

1941

13,024

1942

6665

1943

1508

1944

693

1945

6788

1946

5000

1947

15,000

1948

20,001

1949/50

59,875

1951

1000

.

.
Leica Iic
Leica Ic
| | |
| --- | --- |
| 1949 | 5000 |
| 1950 | 4000 |
| 1951 | 2292 |
| 1952 | 721 |