Photographica Pages
An online guide to collectable cameras and related stuff
---
Leica IIIb

Leica IIIb, chrome finish, with unusual 50/1.5 Carl Zeiss Sonnar mounted in Leica thread mount.

The new Leica IIIb eyepieces mounted together, left, compared to the older style of eyepieces spaced further apart.

The IIIB became the first model of Leica to only have one model designation. Released in 1938 while both the III and IIIA were still available, it was an improvement over the IIIA (and consequently the III) in that the eyepieces are closer together to aid switching from the rangefinder to viewing windows more rapidly.
This was a model with a short life span. It was replaced in 1940 by the IIIC, which had a longer body casting, which made continued production of this, and the IIIA impractical. A small batch of 145 IIIB's were built in 1941. After the war, 600 were built in 1946 in an effort to resume production. In all, only 32,705 were made.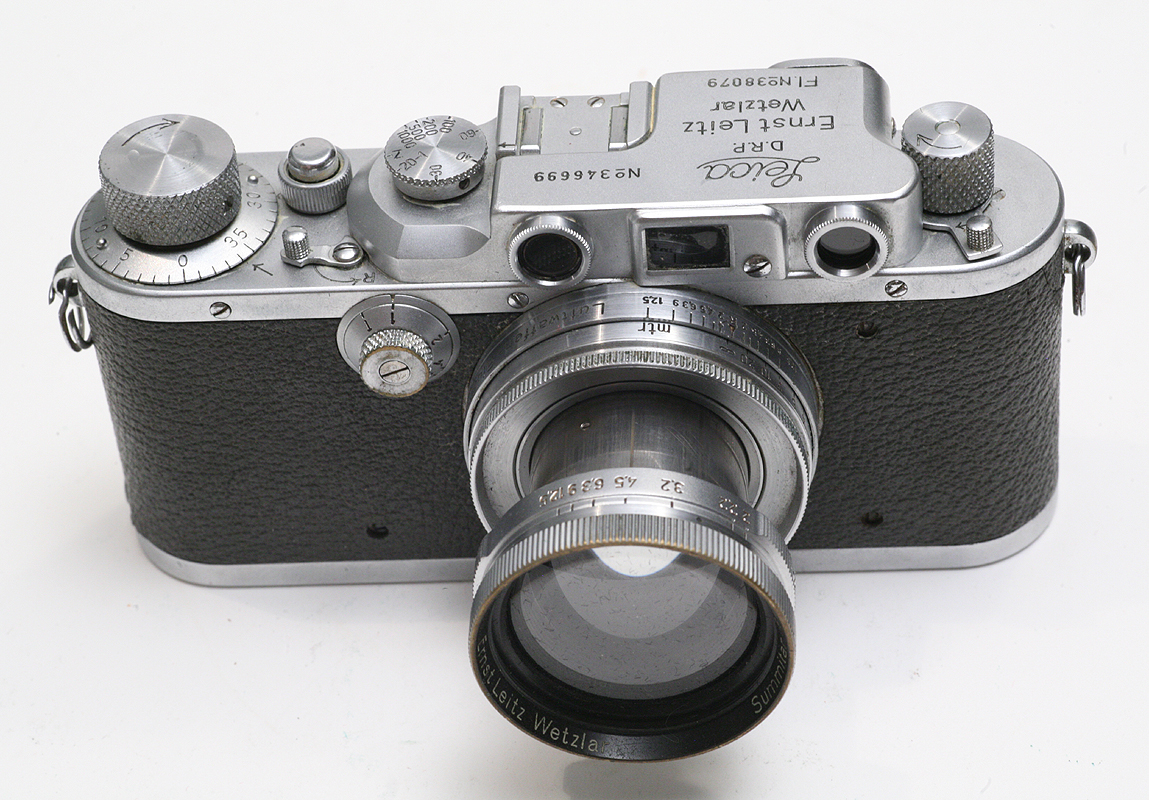 This example was used by the German airforce, and is marked "Luftwaffen Eigentum in the vulcanite on the back, and on the barrel, and carries a contract number of 38079 on the top plate. The Leica IIIB was the first Leica used by the military in any real numbers.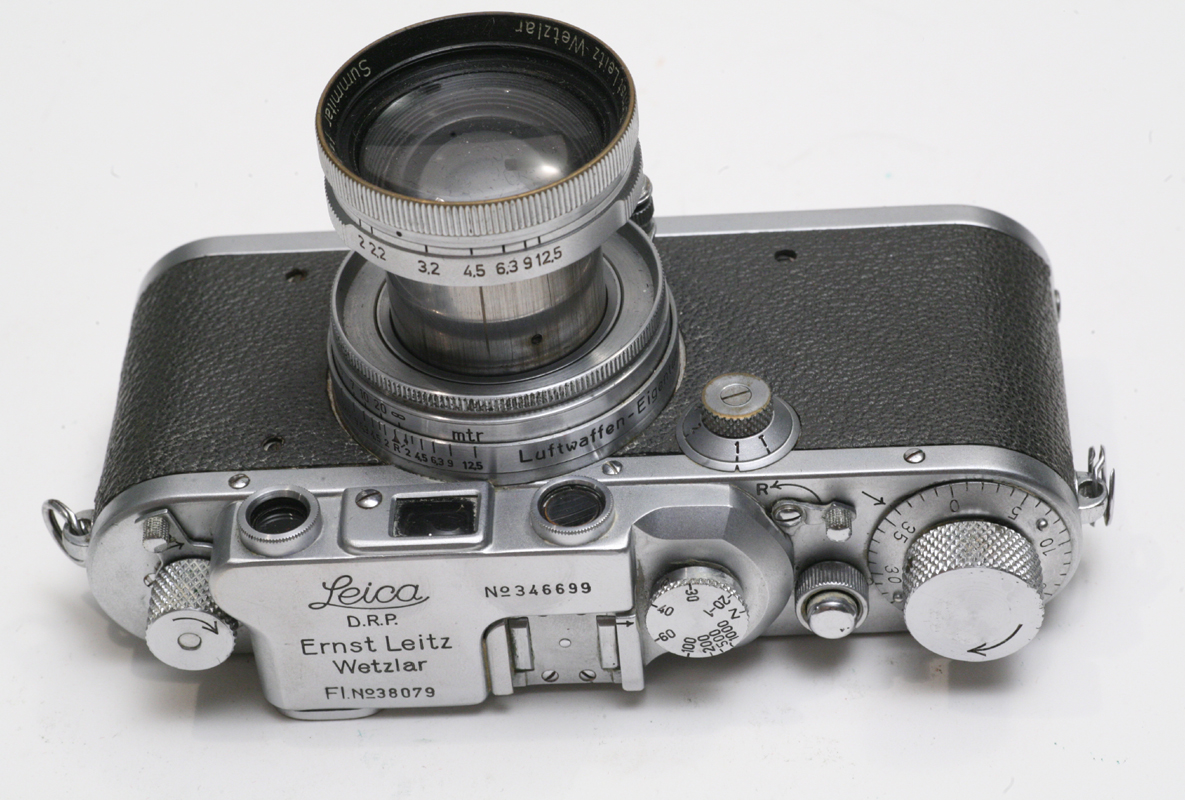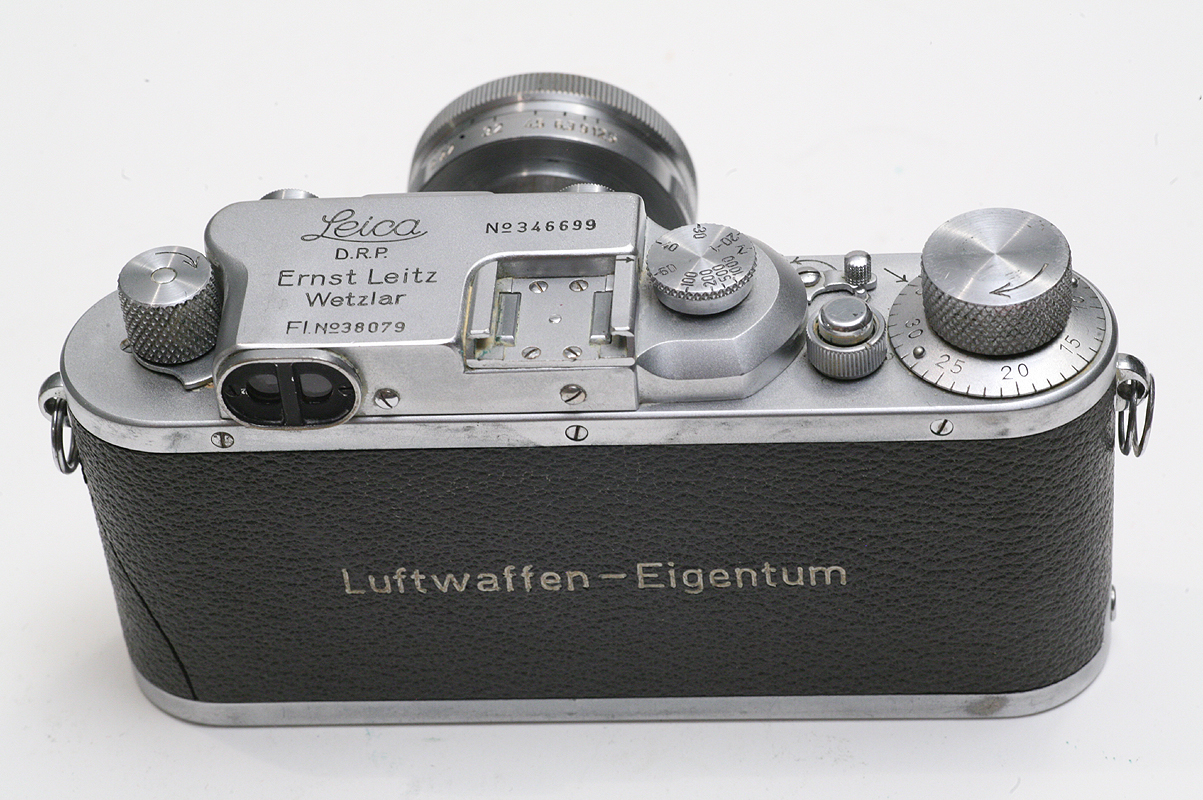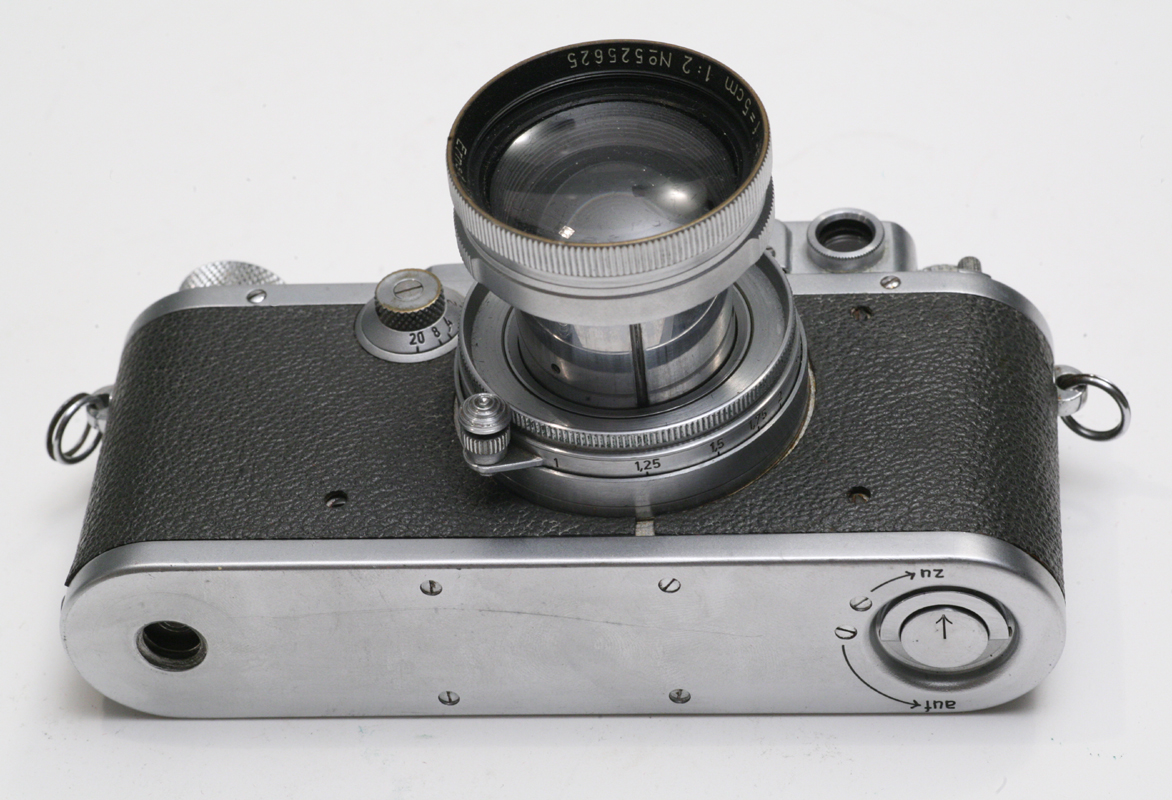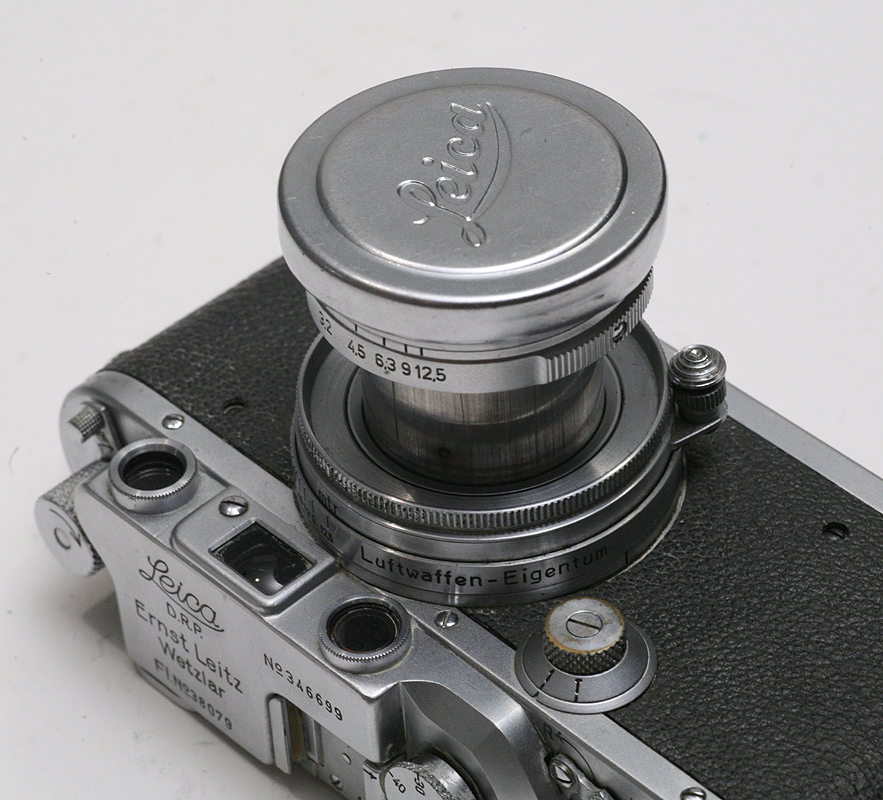 Production figures by year:
| | |
| --- | --- |
| 1938 | 11,700 |
| 1939 | 14,505 |
| 1940 | 5755 |
| 1941 | 145 |
| 1946 | 600 |
| Total | 32,705 |