Photographica Pages
An online guide to collectable cameras and related stuff
---
Ernemann Tropical Heag VI Zwei- Verschluss-Camera 1913-1922 Model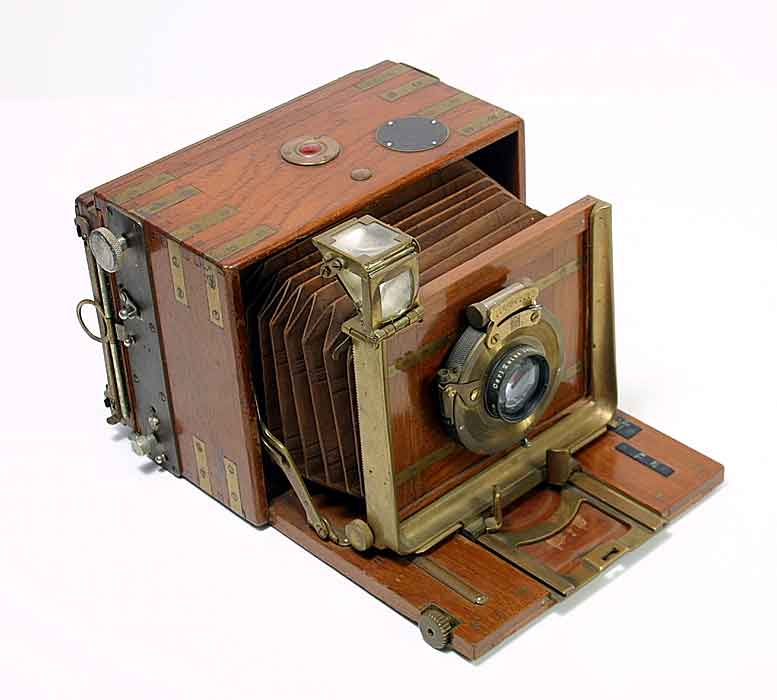 Like the standard Heag VI, this is a 9 x 12cm format camera with both front and rear shutters. Between the two shutters is has a range from 1/2000 to 1/2 second, plus bulb and time (Zeit) exposure. The front standard has rise and shift, and the bellows are double extension for closer focus, or the use of longer lenses. Lenses provided with the camera include Ernemann Anastigmat or Zeiss Tessar.
This later version is made of teak because of it's resistance to warping and swelling from moisture. The front door is made of smaller pieces of teak in a parquet pattern for the same reason. The camera is held together with brass fittings in addition to the dovetail joints. The metalwork is all finished in brass, rather than painted, including the shutter. The bellows are brown leather.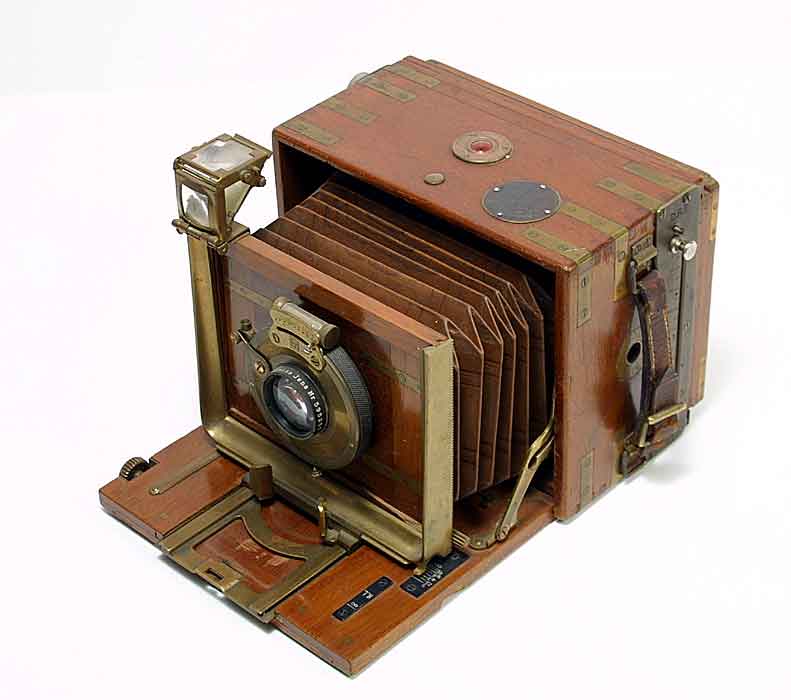 The camera viewed from the handle side.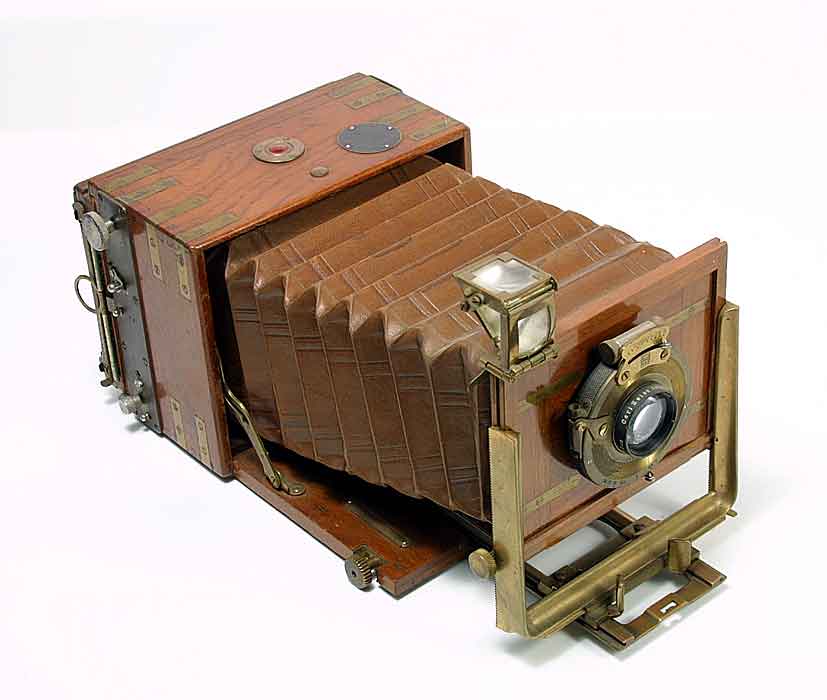 The camera with the bellows completely extended, and using the rise.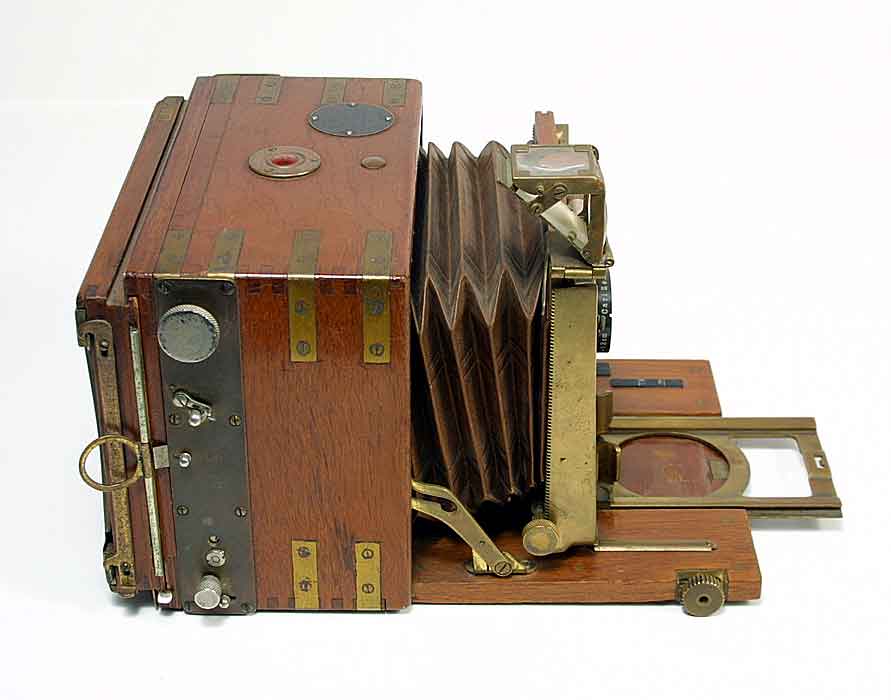 A view of the shutter controls.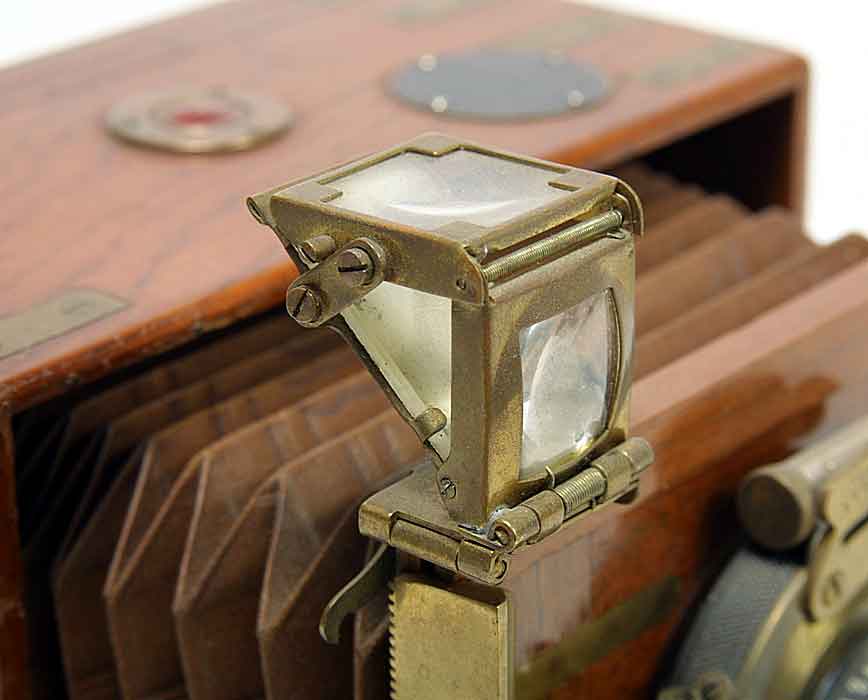 A close-up of the self collapsing finder.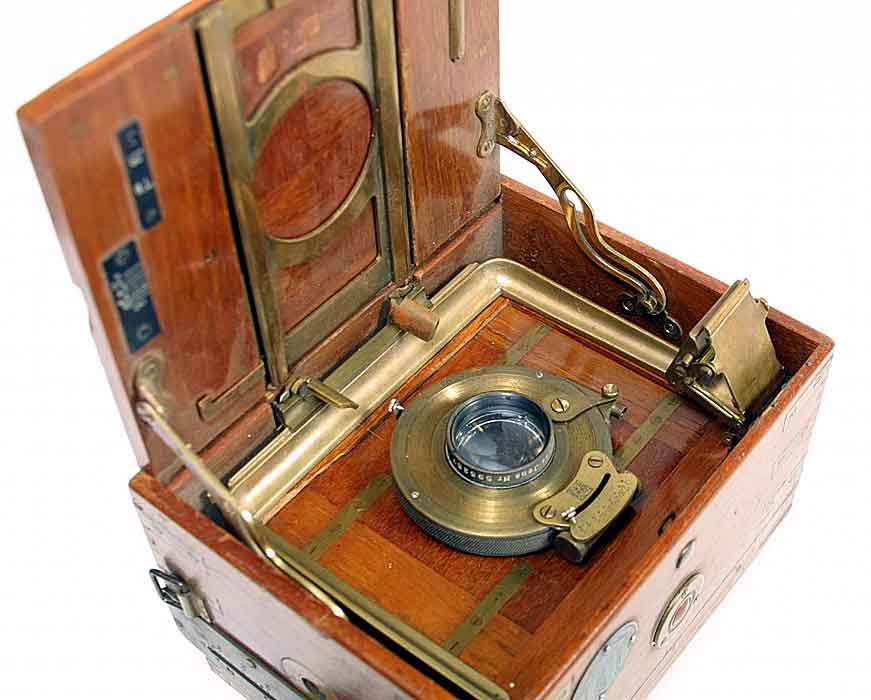 Note how the finder folds itself up.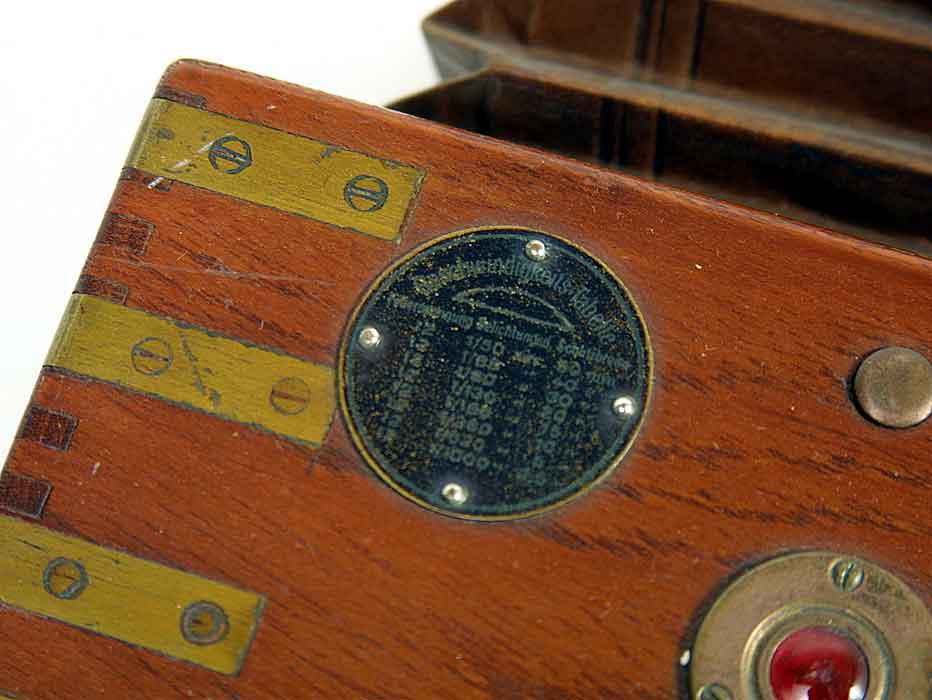 The chart on the top to figure out the shutter speeds.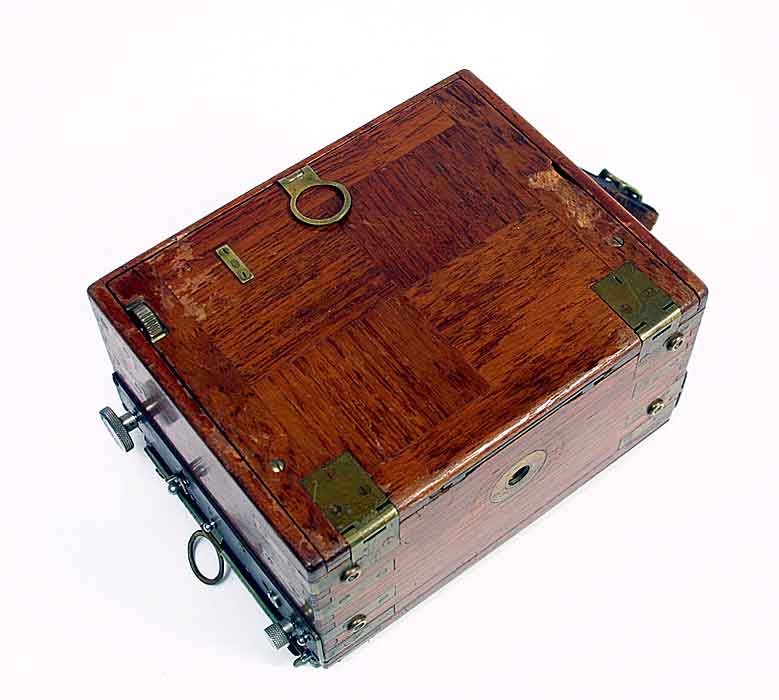 The front of the camera closed.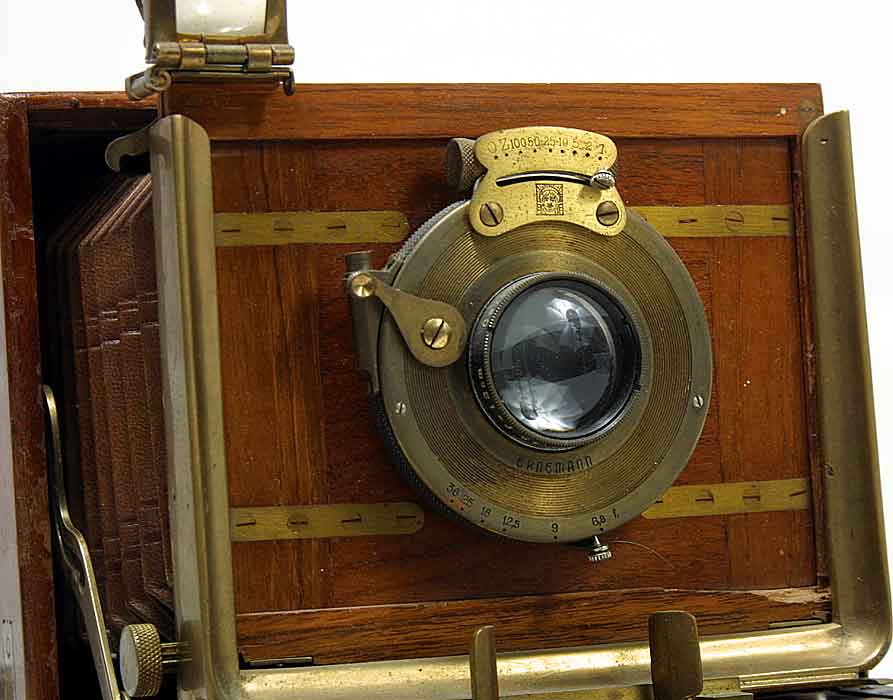 A close-up of the front shutter.