Photographica Pages
An online guide to collectable cameras and related stuff
---
Ernemann Ermanox (Ernox) Rigid Models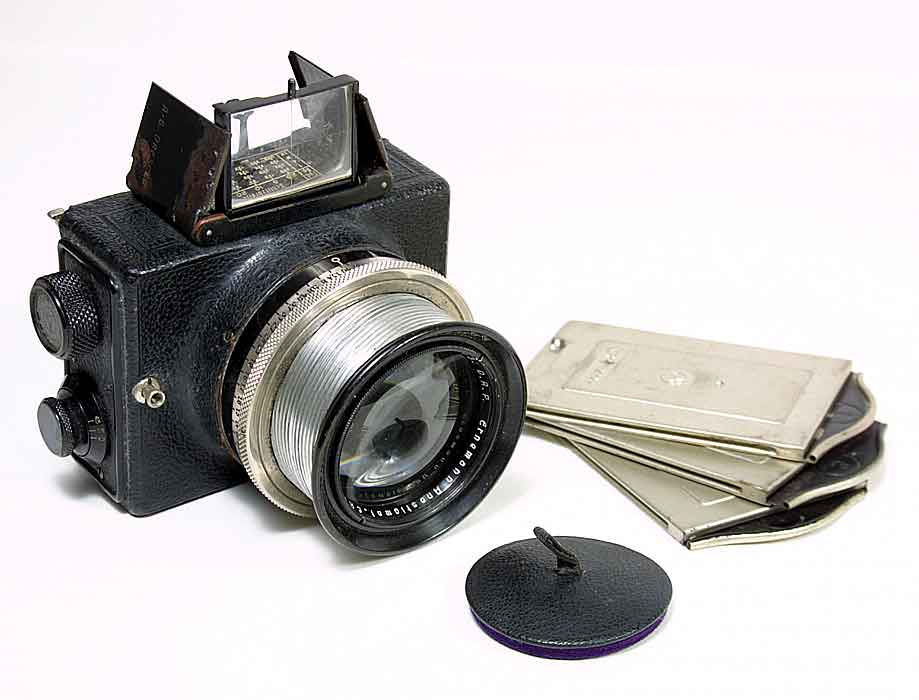 This is one of the historically important camera designs, mainly for the revolutionary lens that it was fitted with. Originally offered with the 100/2 Ernostar (later it was replaced with the 85/1.8 Ernostar), it re-defined what was possible in available light photography. At the time, an f/3.5 lens was considered to be very fast, most were f/4.5 or slower.
The photo-journalist Dr Erich Solomon made use of this camera to photograph political figures at work, where photos requiring flash would not be allowed due to the disruption they flash would cause. These candid photos were in stark contrast to the posed photos which were available before.
The camera is metal bodied, unusual for it's time, covered in leather. The focal plane shutter has a range of speeds from 1/1000 to 1/20 second. Focus is by a long helical. It will focus closer than infinity to reduce the length of the lens when not in use.
Although I have read that it was originally referred to by Ernemann as the Ernox, I have never seen any reference to it that way, although I will admit I haven't seen much in the way of Ernemann leterature.
This lens was reformulated for different focal lengths and used on larger format camera, folding and rigid, plus reflex as well. This model was carried over into the Zeiss catalog after the merger until 1931. It was probably replaced with the Contax. The Ernostar design led directly to the development of the high-speed Sonnar lenses used on the Contax, including the 50/1.5, 50/2, 85/2 and 180/2.8.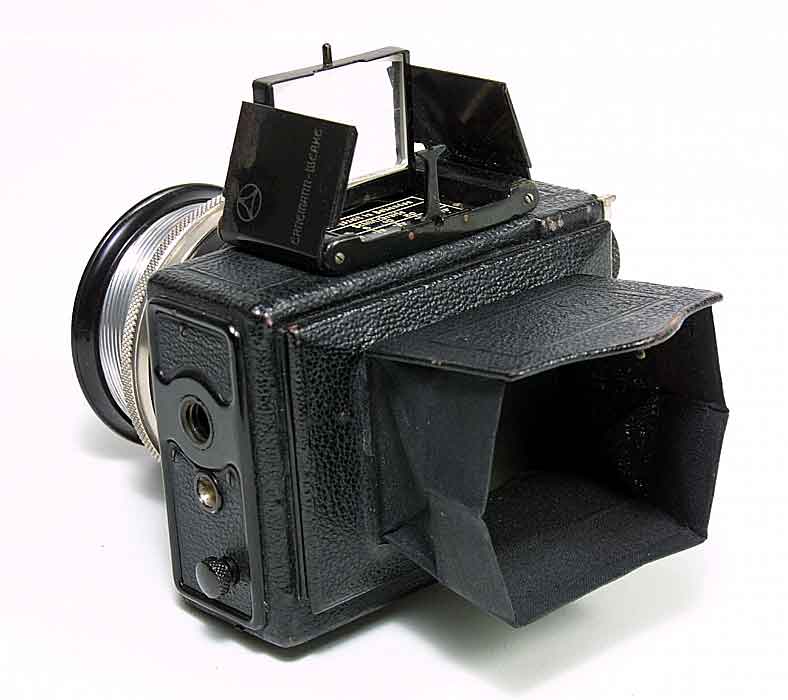 The rear view of the camera with the viewing hood open.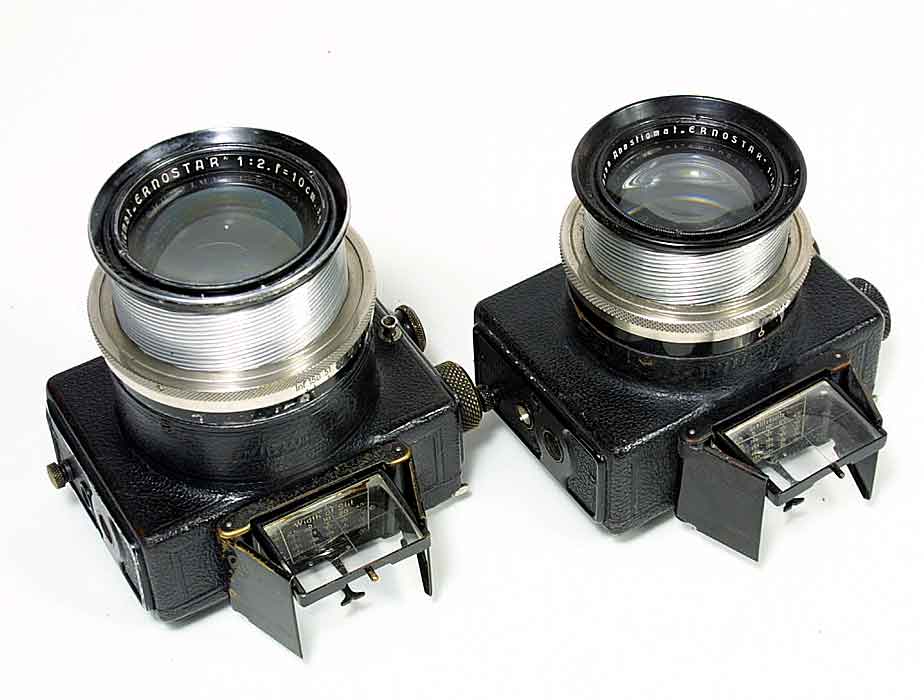 A comparison of the 100/2 (left) and the 85/1.8 Ernostar lenses.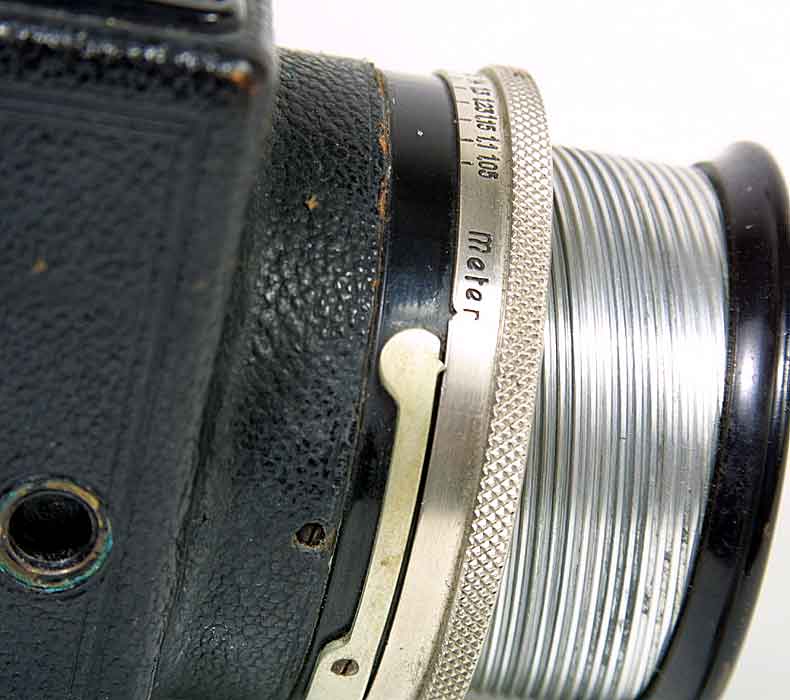 The infinity detent, and the feeler arm.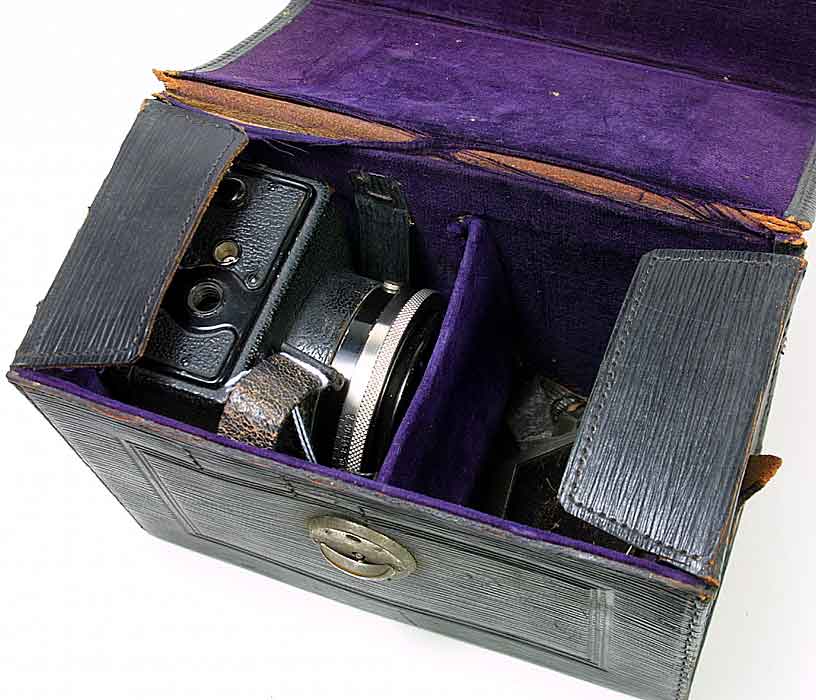 A camera in it's fitted case.