Photographica Pages
An online guide to collectable cameras and related stuff
---
Canon TL-QL

The Canon TL is a stripped down version of the FT, designed to give the consumer a less expensive way to get into the Canon SLR line. It lacks the 1/1000 shutter speed, mirror lock-up, shutter release lock and battery check found on the FT. In all other respects, it is the same as the FT. It was available in chrome finish only.
Production began in December 1967 and ended in July 1972.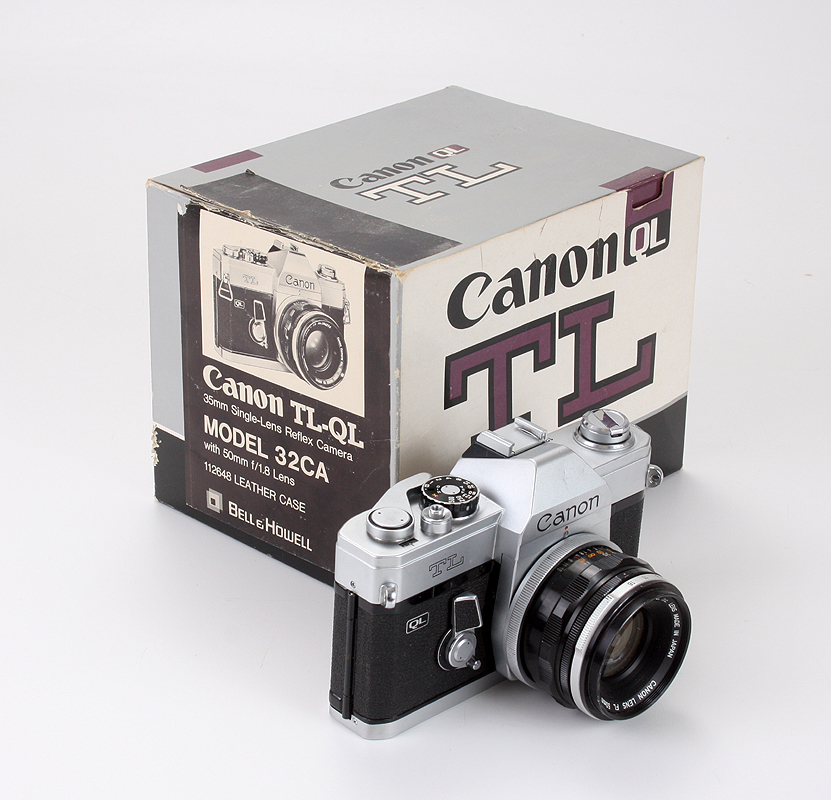 The Canon TL-QL with 50/1.8 Canon FL and original box.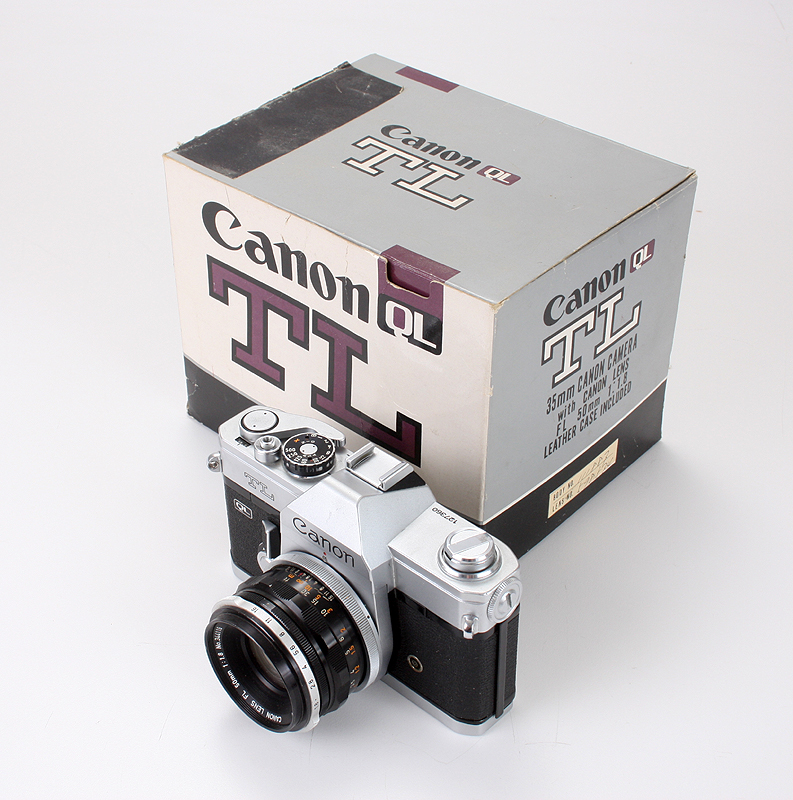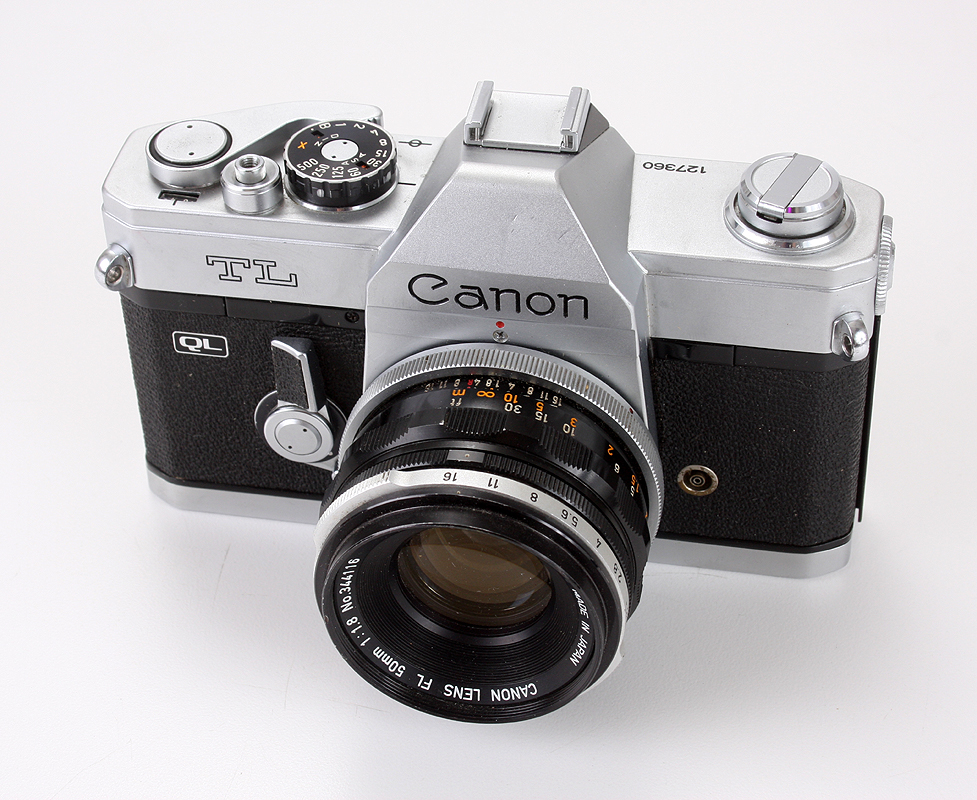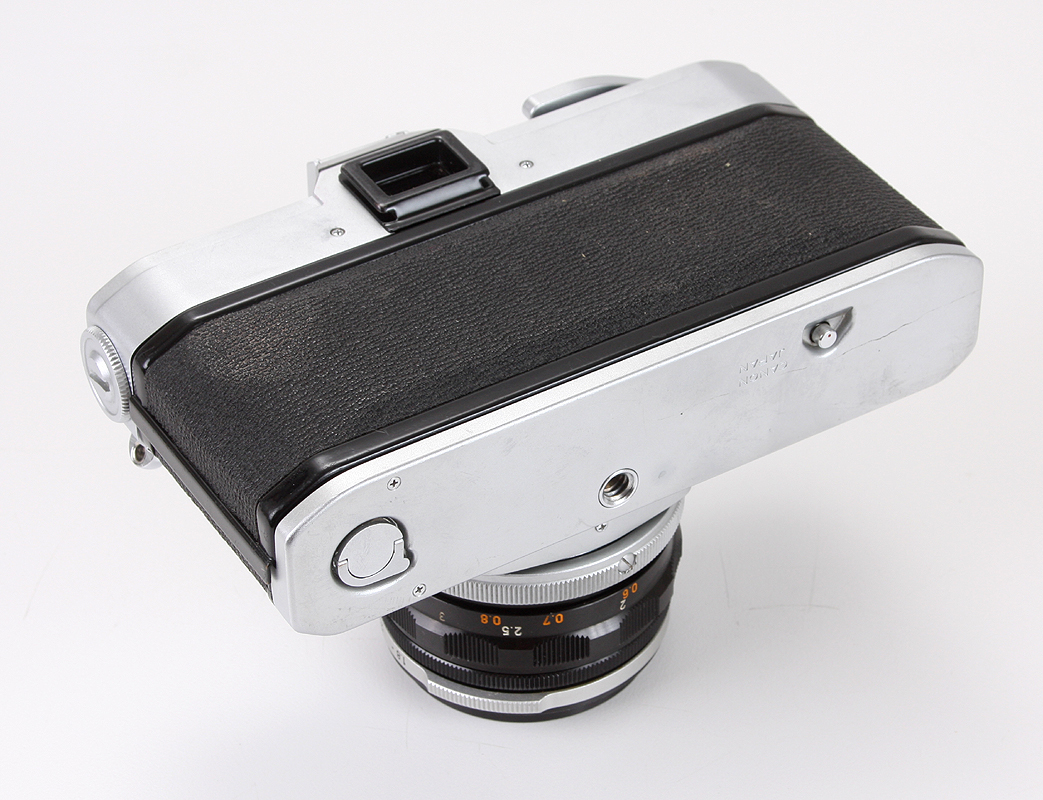 List Prices, August 1970.
Canon TL-QL with 50/1.8 lens . . . $199.95
Canon TL-QL with 50/1.4 lens . . . $249.95
Canon TL-QL with 50/1.2 lens . . . $288.95
Canon TL-QL body only . . . $123.95