Photographica Pages
An online guide to collectable cameras and related stuff
---
Canon FT-QL

The FT was the first really serious SLR that Canon produced, and was the last step in the design evolution that led to the F-1. Although it was successful in it's own right, the fact that it was saddled with the FL lens mount kept it from being a major force on the market. Once the FT was modified to accept the advantages of the FD lenses' wide aperture metering (as the FTb), it opened the amateur SLR market up to Canon.
The layout of the camera was very much like that of the majority of SLR designs of the time, and was the basic layout used on all of their succeeding SLR's until the EF . The lever advance, shutter speed dial and rewind knob with folding crank are on top. The stop down lever (which actives the meter), mirror lockup and self timer lever are on the front of the camera. The FT was given the Quick Load system of film loading first introduced with the Pellix QL. It is most commonly found in chrome finish, although black paint was available.
In many ways, the FT was a test of many of the elements of the F-1. The most significant is the FT's metering system. Unlike the meter cells mounted in the finders of most other camera, the FT uses a focusing screen which diverts a portion of the light striking the focusing screen at a right angle, to the meter cell. This creates a meter which reads only from an area of about 12% of the entire scene. The area read is in the center, and it's easy to tell exactly what is being read as the area metered is slightly darker than the surrounding area.
The FT went into production in February 1966. It was available until March 1972, a year after it's replacement was brought to market.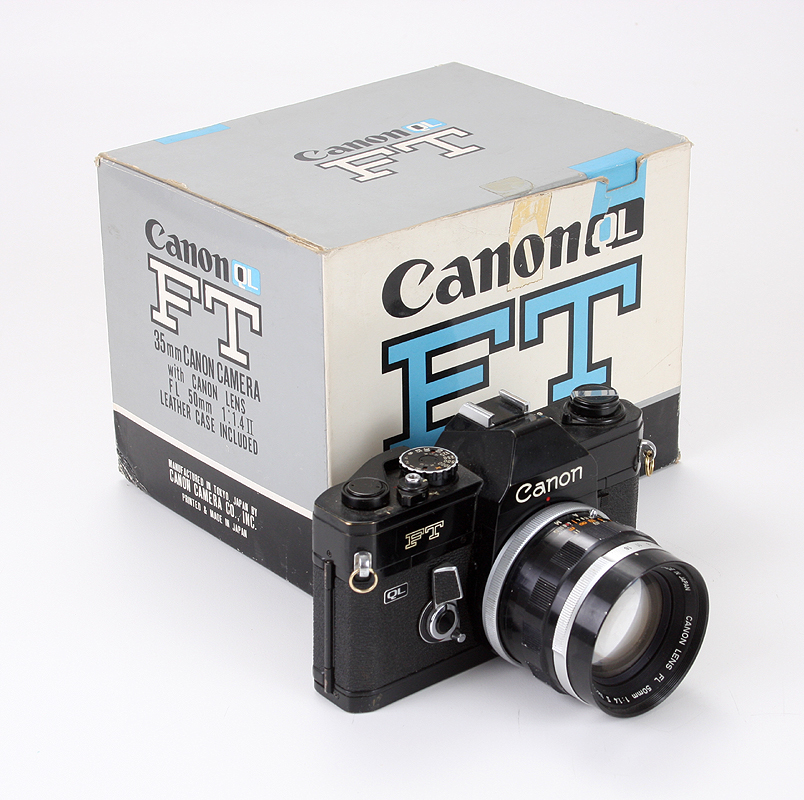 The Canon FT in black, with 50/1.4 Canon FL II and original box.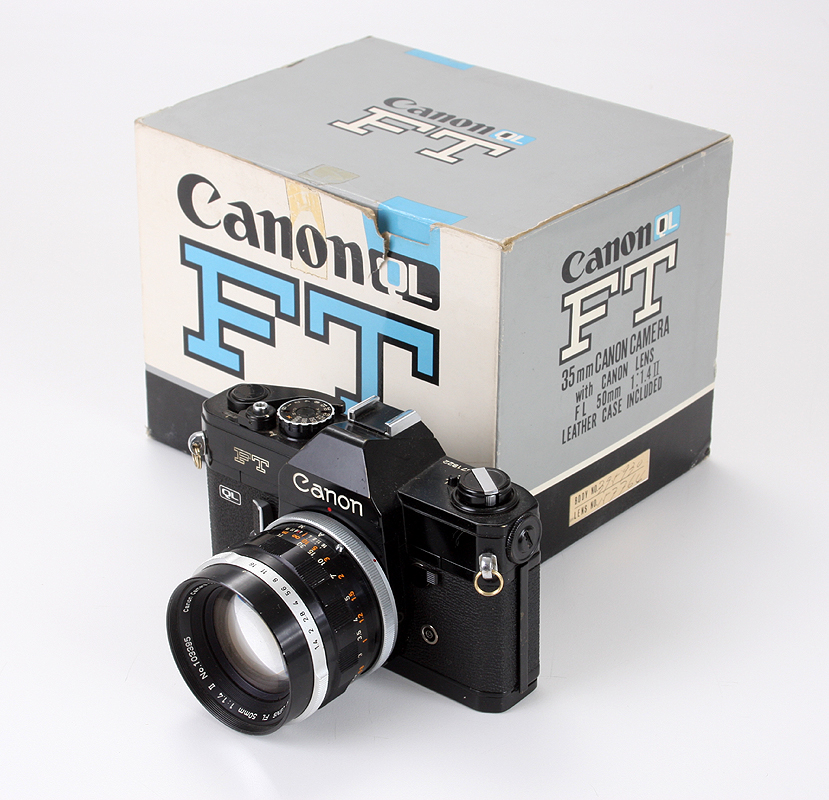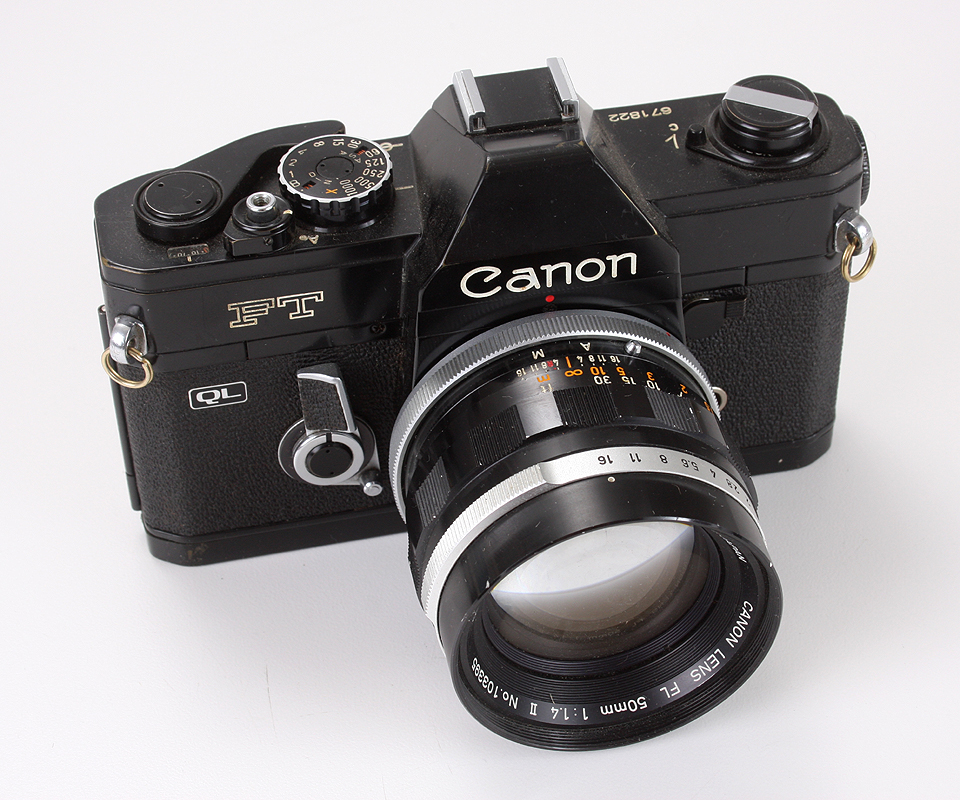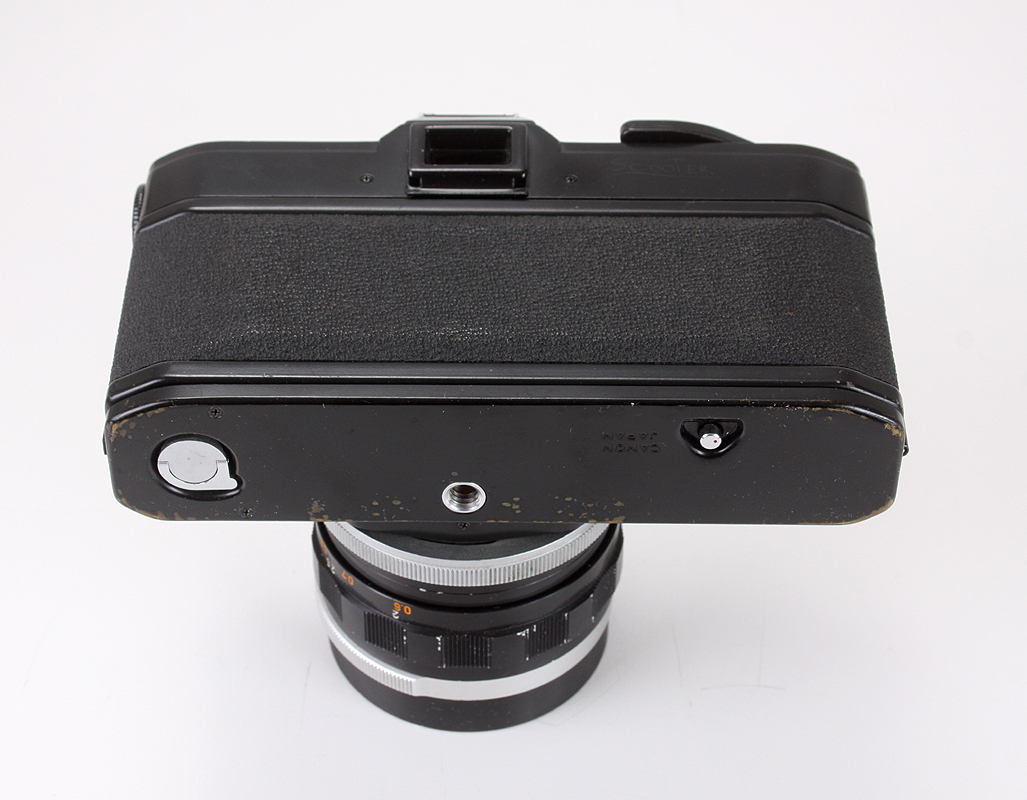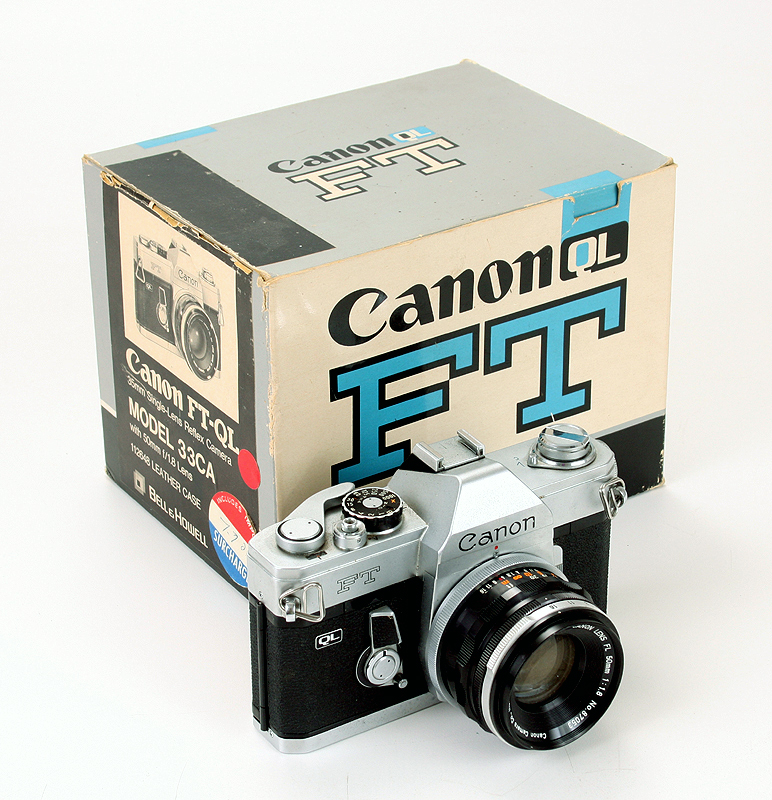 The Canon FT in chrome, with 50/1.8 Canon FL and original box.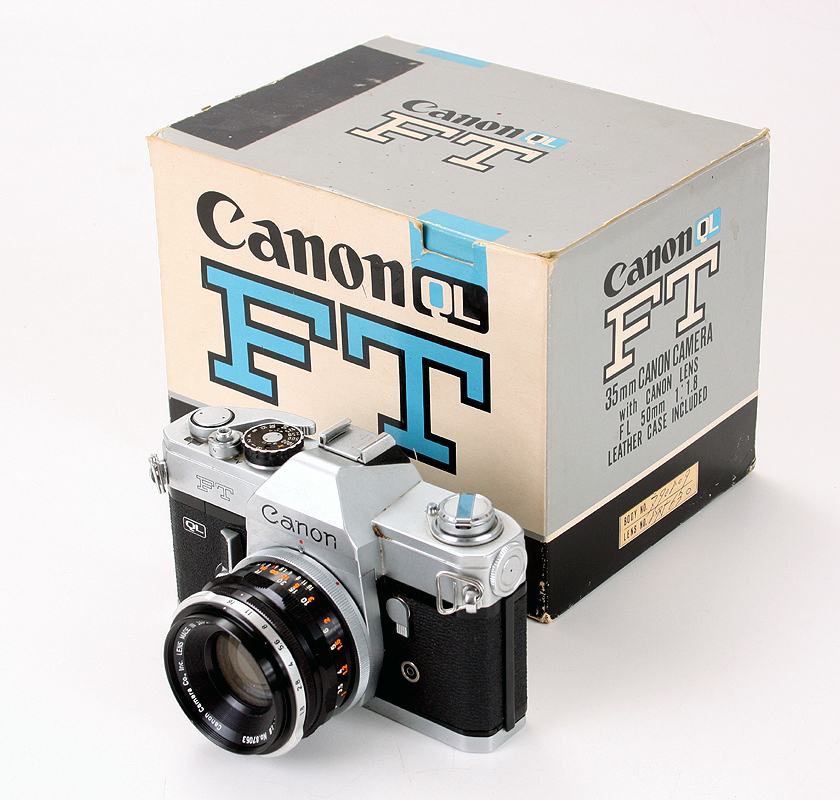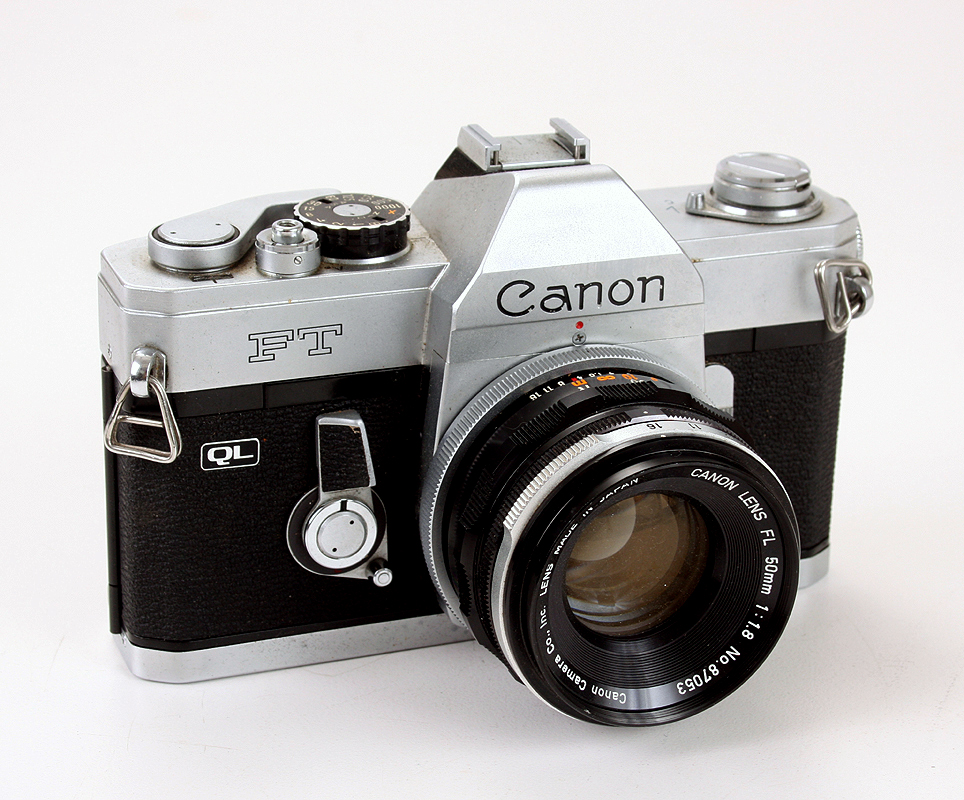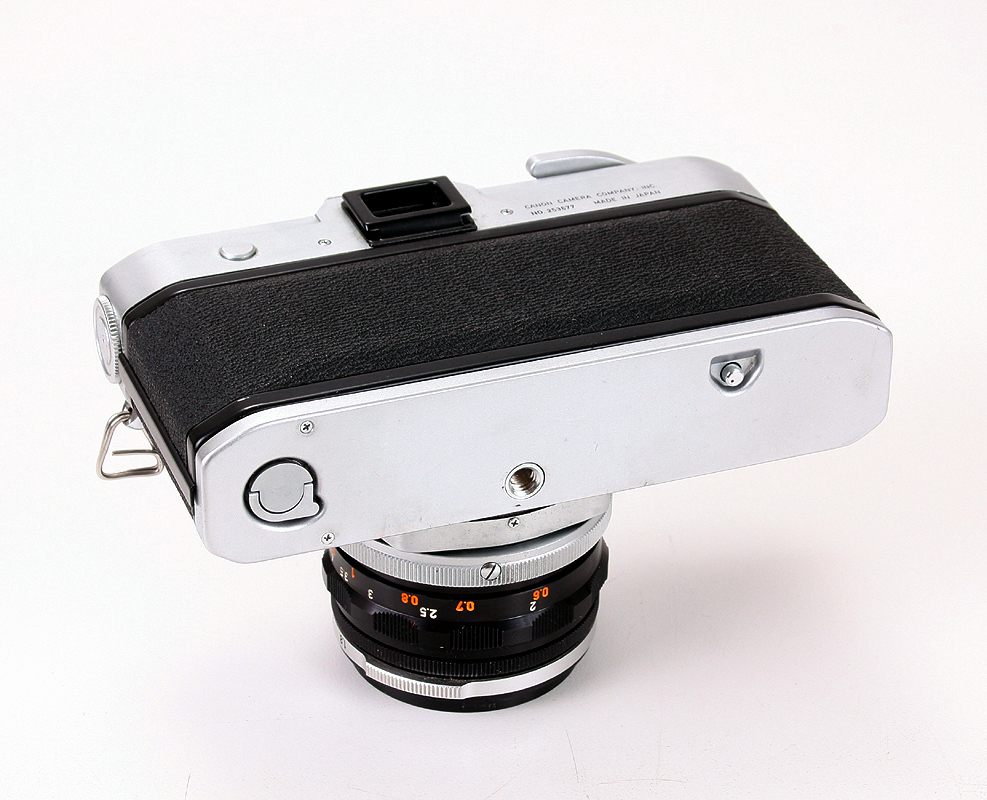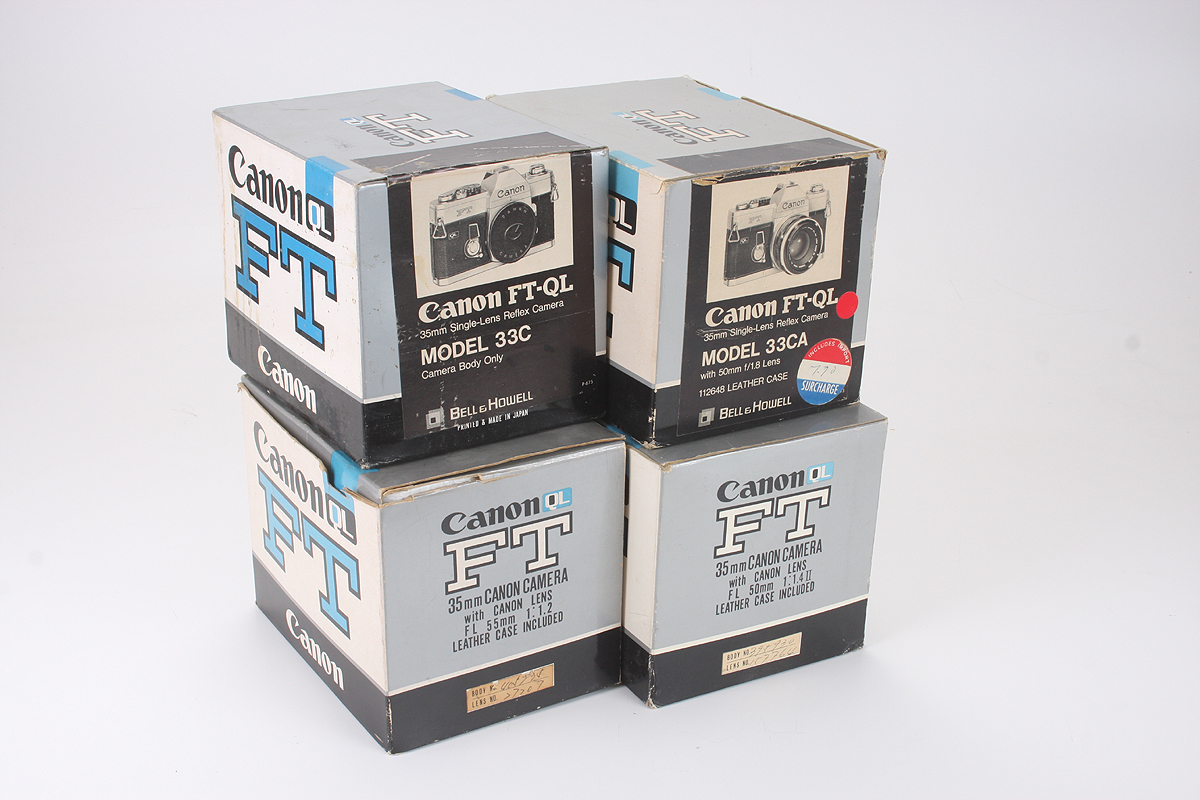 Four different versions of the original box.

List Prices, May 1971

Canon FT-QL with 50/1.8 lens . . . $269.50
Canon FT-QL with 50/1.4 lens . . . $319.50
Canon FT-QL with 50/1.2 lens . . . $358.50
Canon FT-QL body only . . . $193.50
Canon FT-QL Black finish body only . . . $213.50


er>