Photographica Pages
An online guide to collectable cameras and related stuff
---
19/3.5 Canon FL (Mirror lock-up)

When Canon first introduced the FL lenses, the extreme wide angle was a 19mm lens that required that the len be locked up on the camera. Framing was done with an auxilary finder. This was essetially the same lens that was also introduced at the same time in Leica thread mount. Later, the FL lens was provided with a Lens Mount Converter B to use on rangefinder cameras.
As this was a lens that you could not view through, it was provided with a manual diaphragm. Both caps were unique to this lens, the rear cap was an FL bayonet cap that was very deep, and for some reason the front cap was a thread in type. It was superceeded by the retrofocus version in November 1965.
Introduced

August 1964

Filter Size

55mm

Construction

9 Elements in 7 Groups

Cap Size

57mm

Angle of View

96 Degrees

Shade

None

Minimum Aperture

f/16

Case

Special

Weight

200g

Cost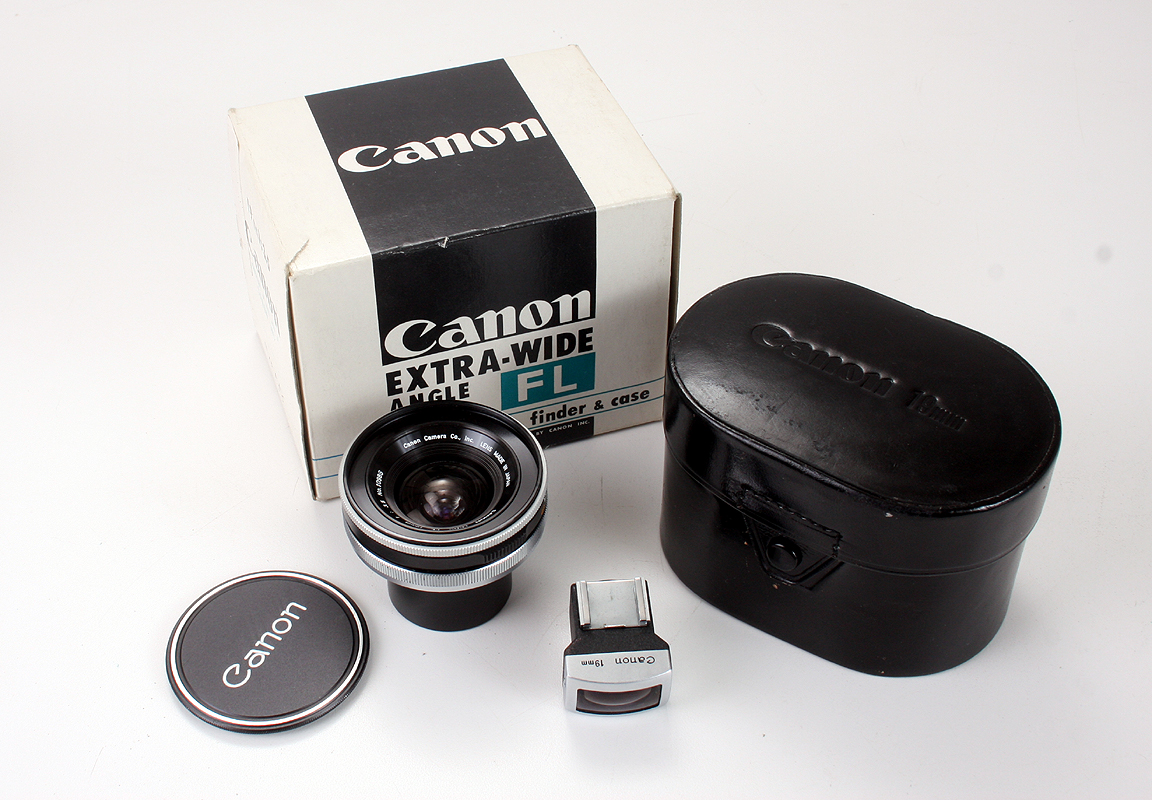 The 19/3.5 Canon FL, with finder, case and box.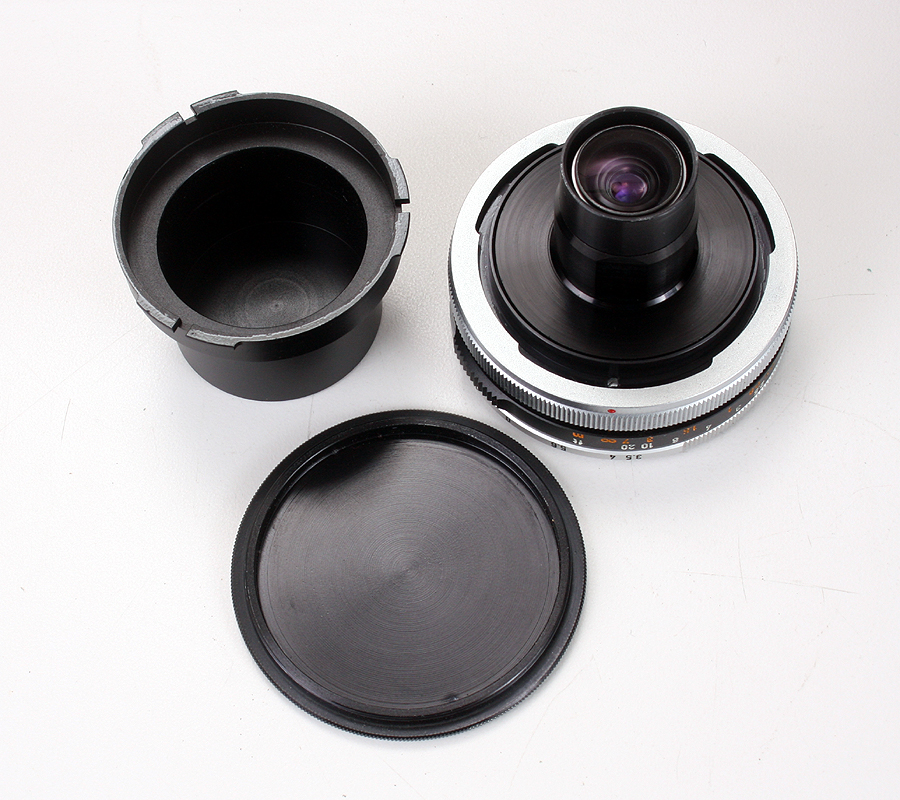 The rear of the lens, and its caps.

The 19/3.5 Canon FL, with finder, mounted on an FT.

The 19/3.5 Canon FL, with finder, in its case.

The unusual case.